Schenectady Schools celebrate launch of five community schools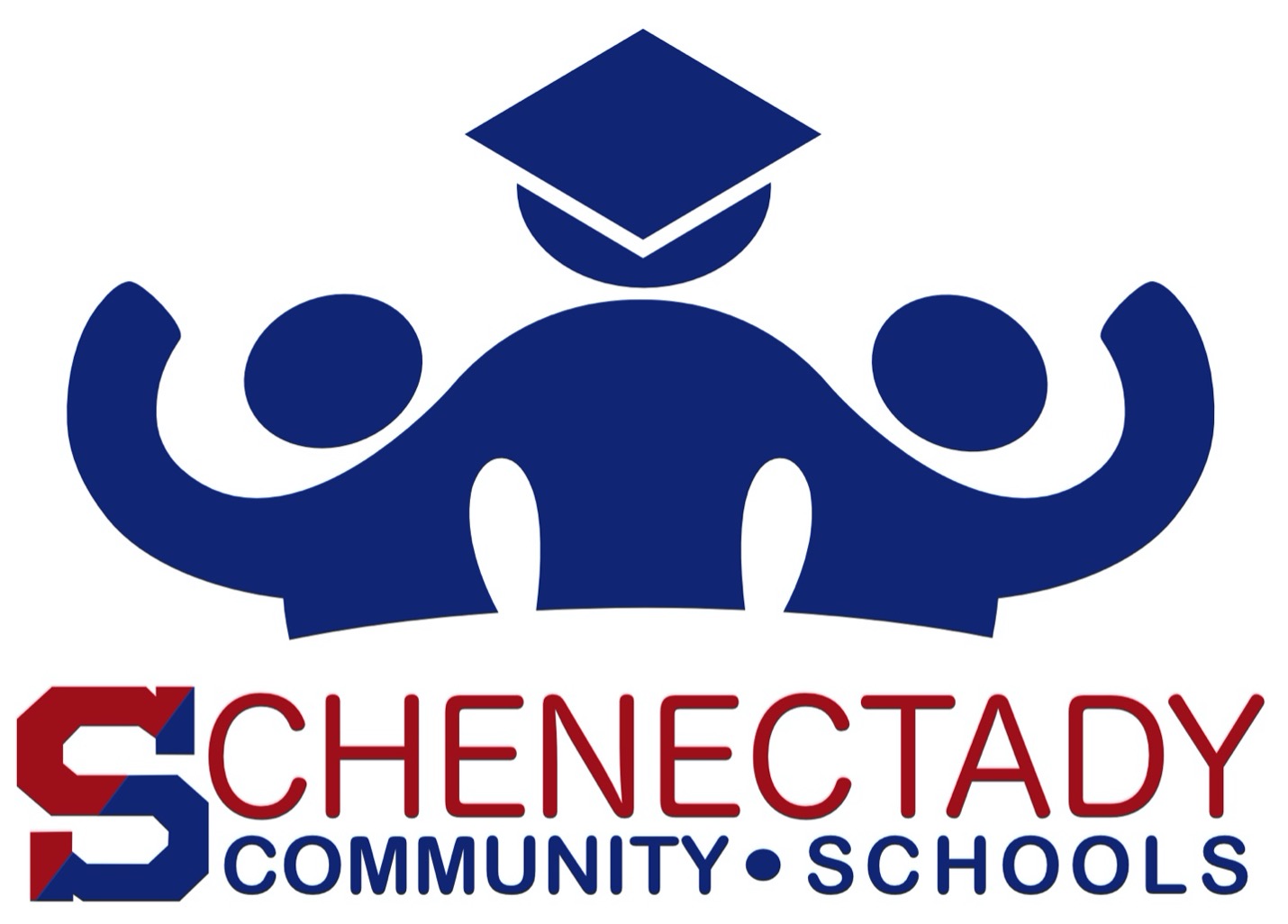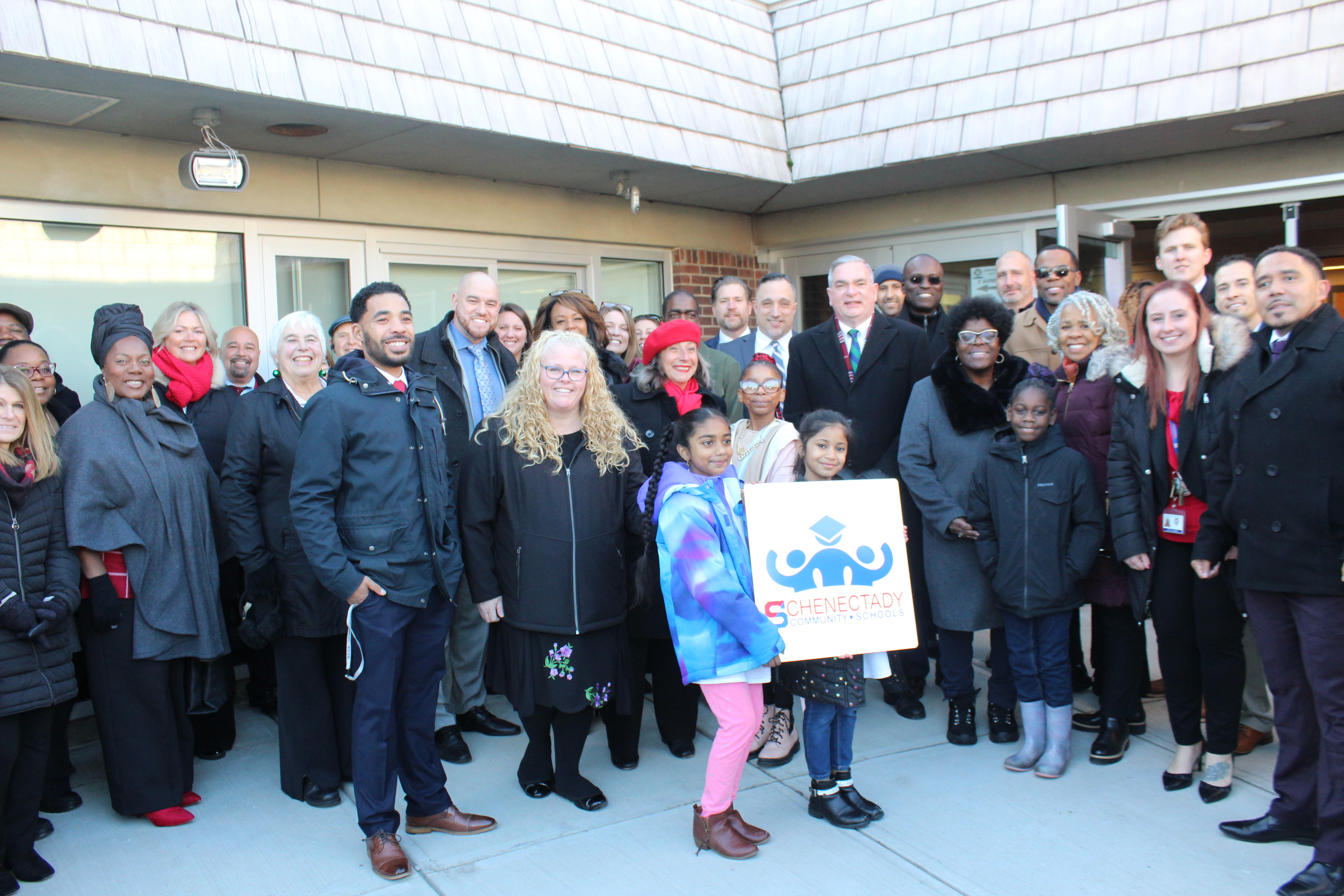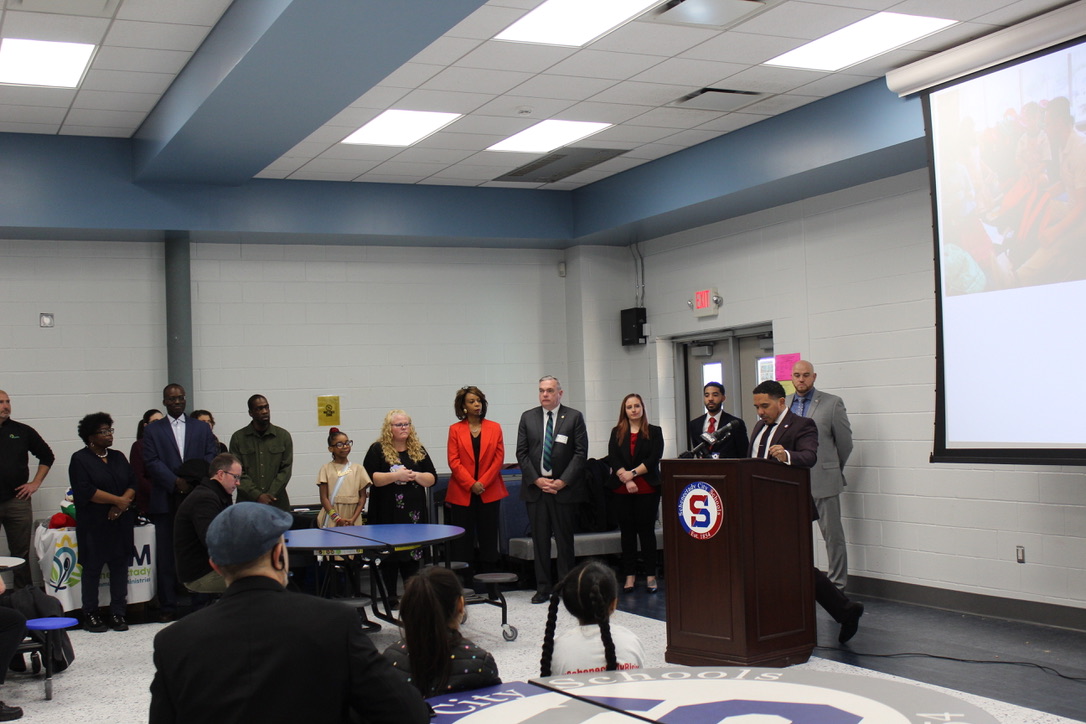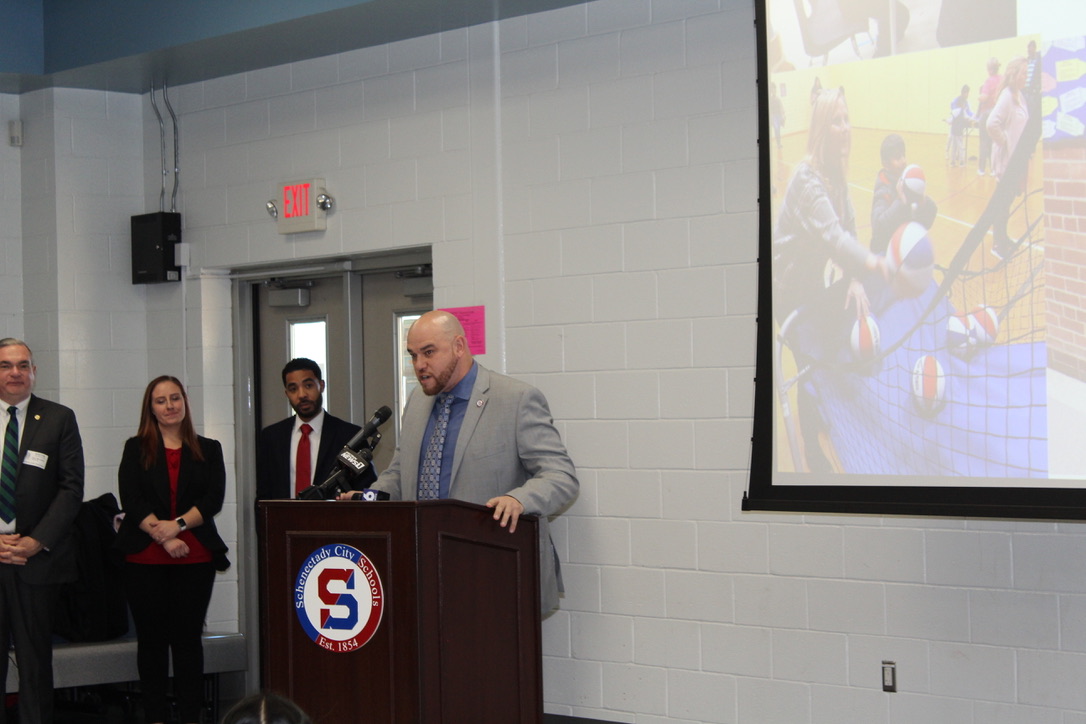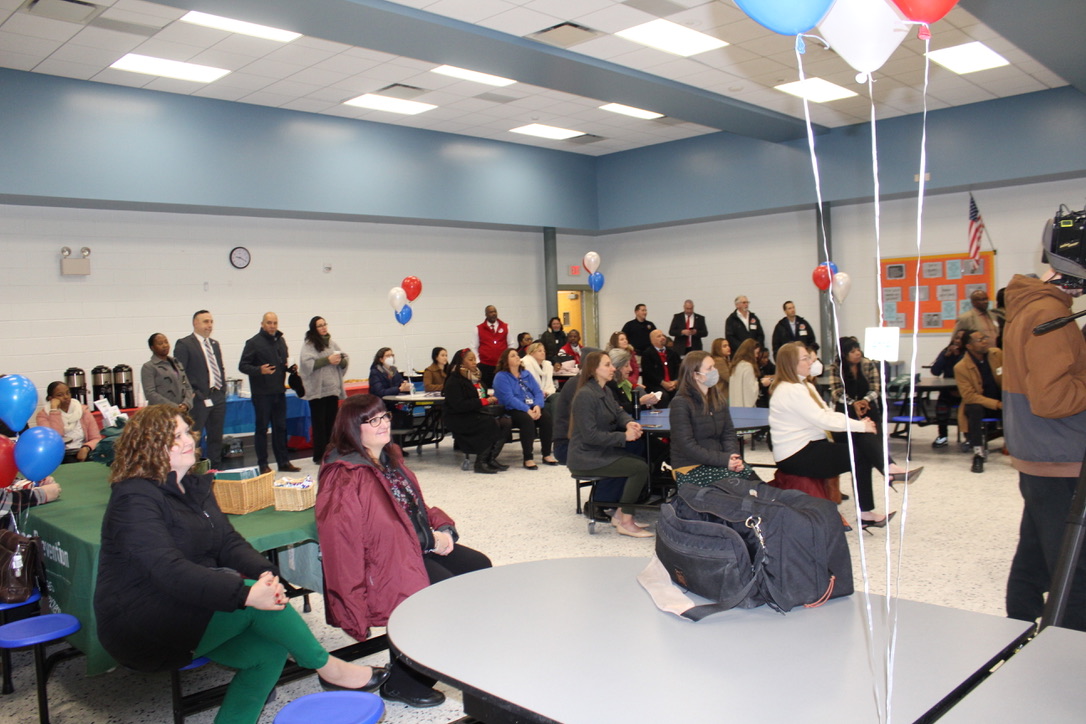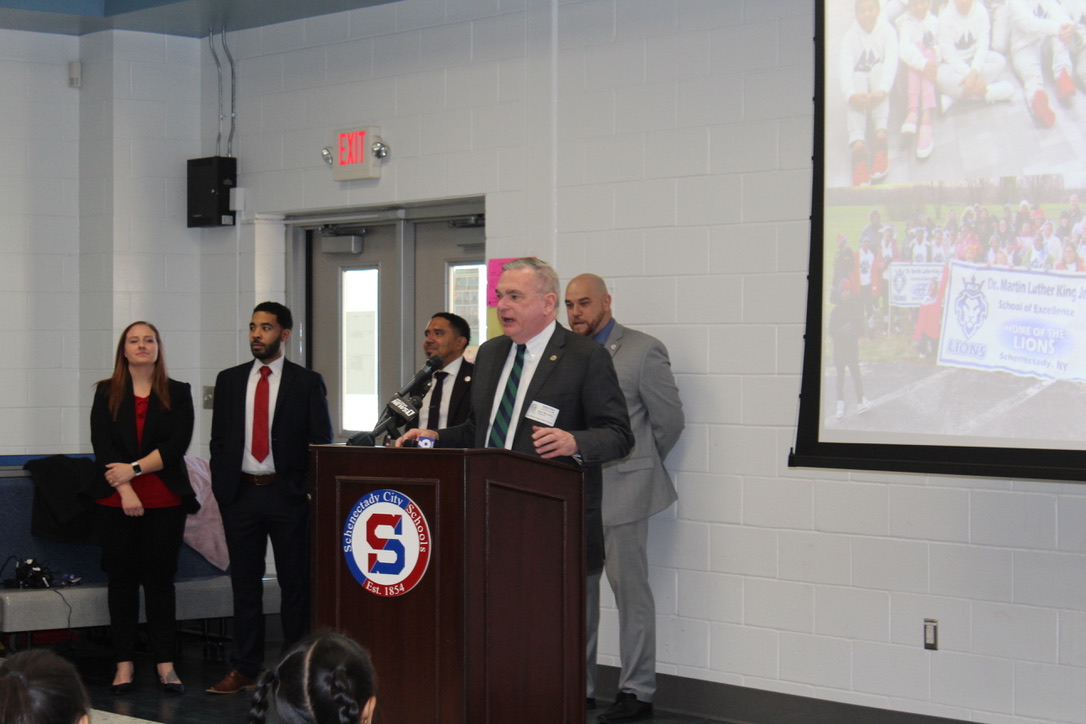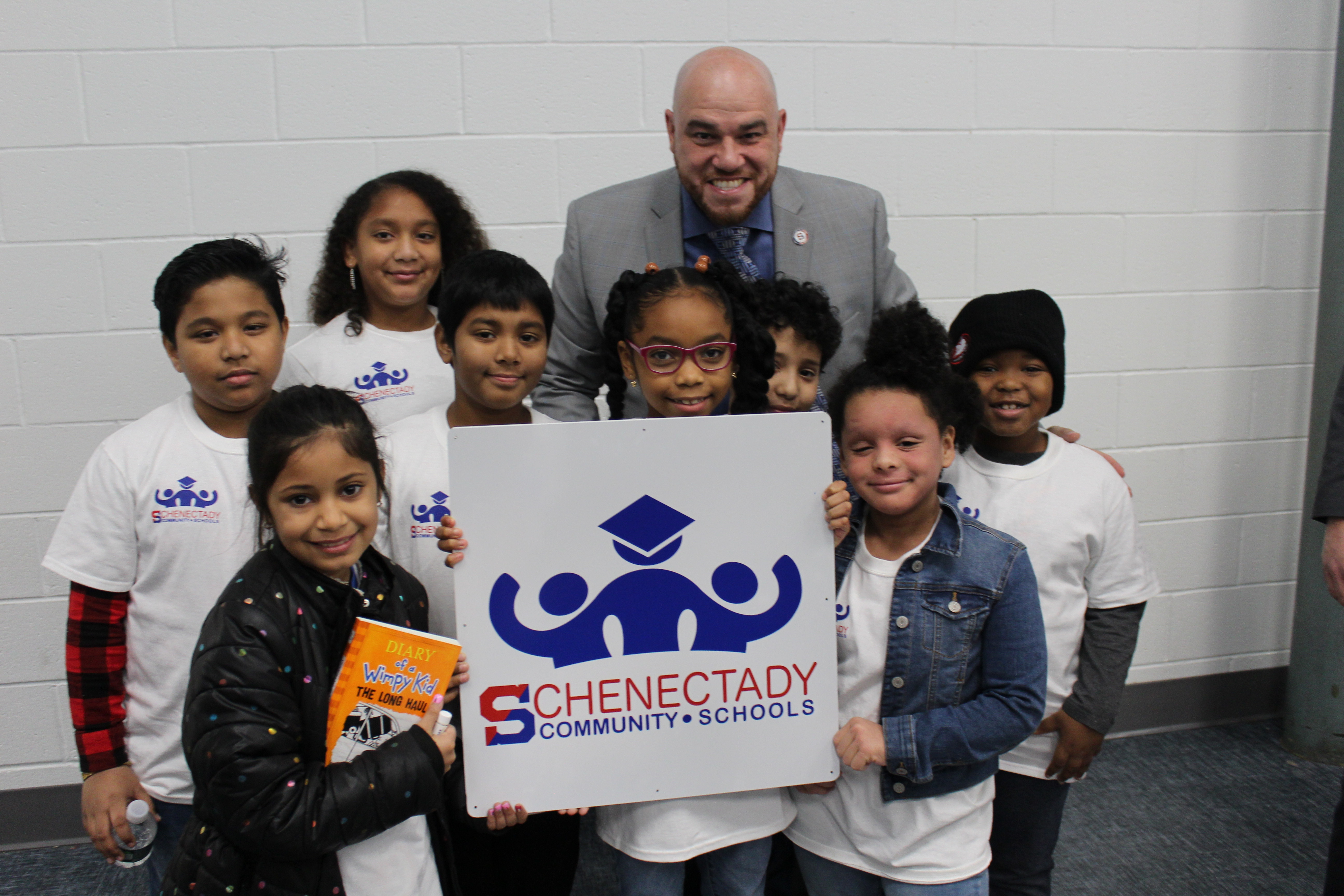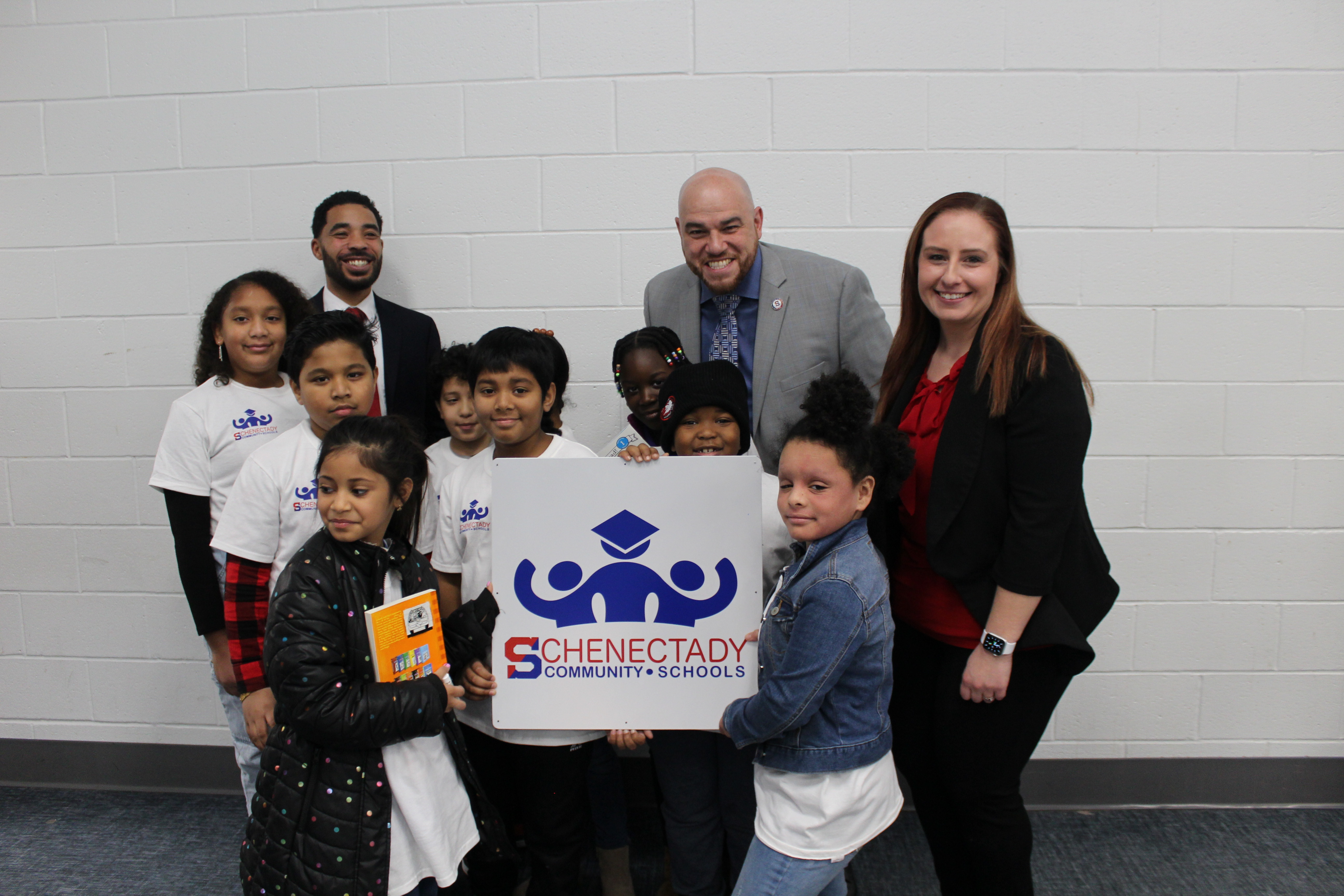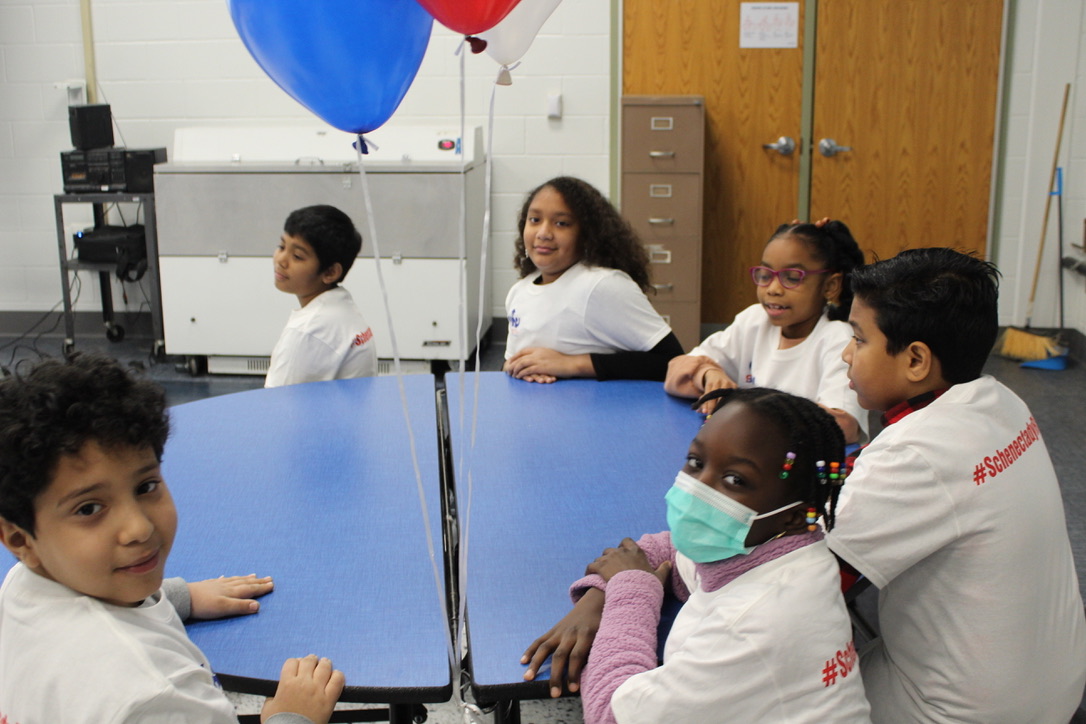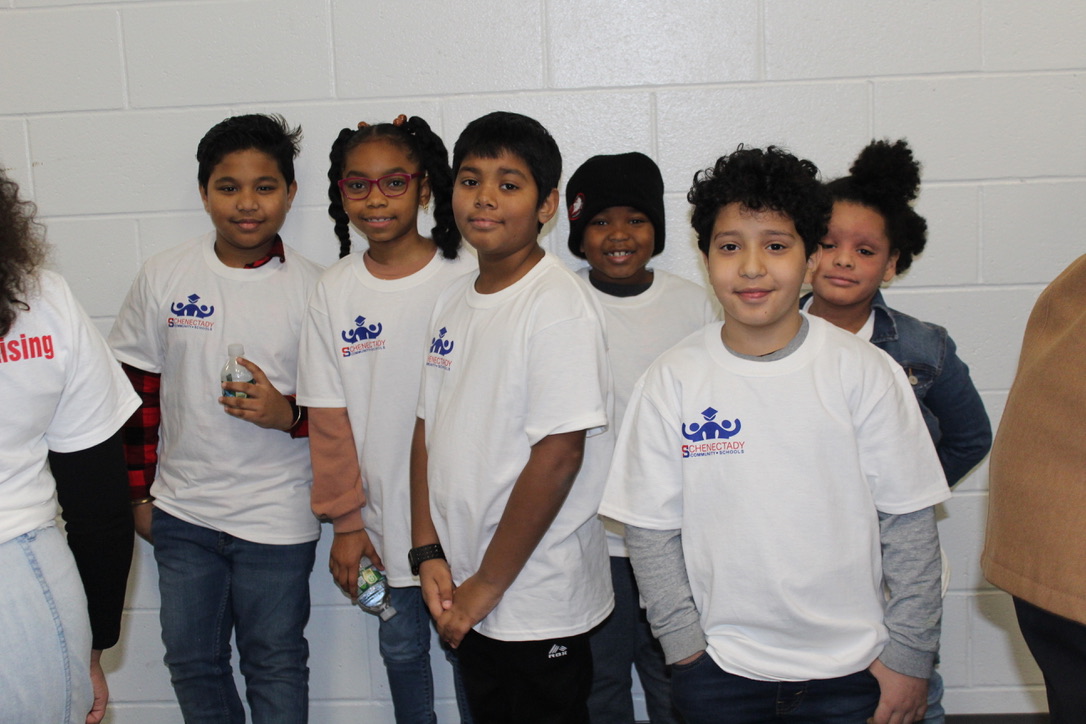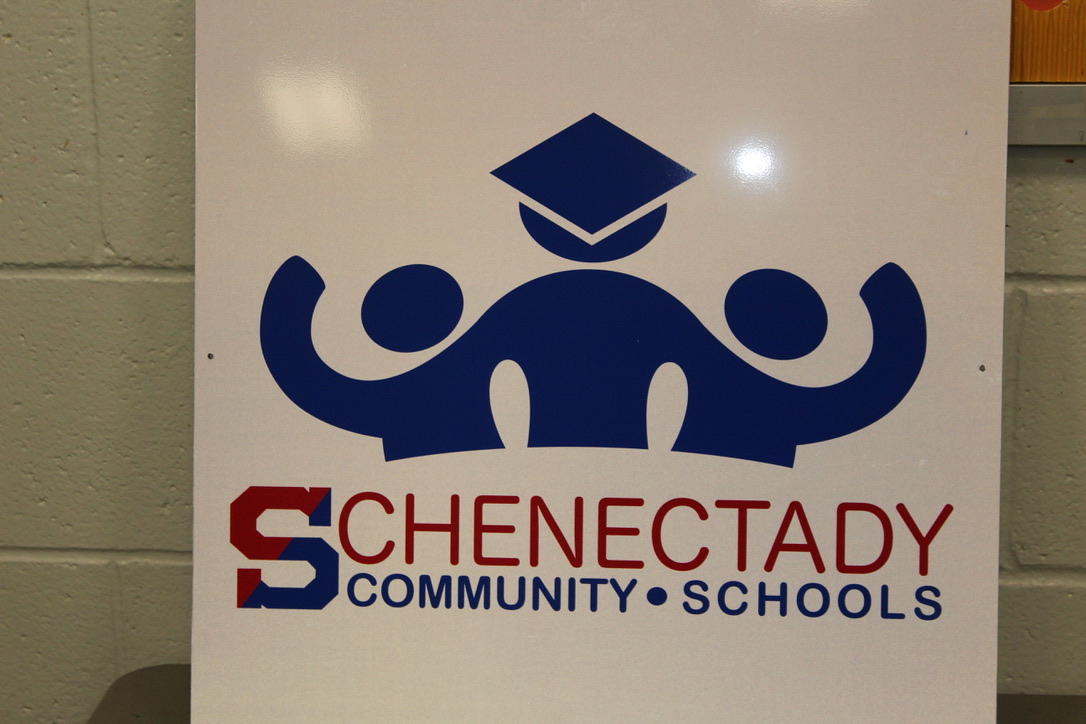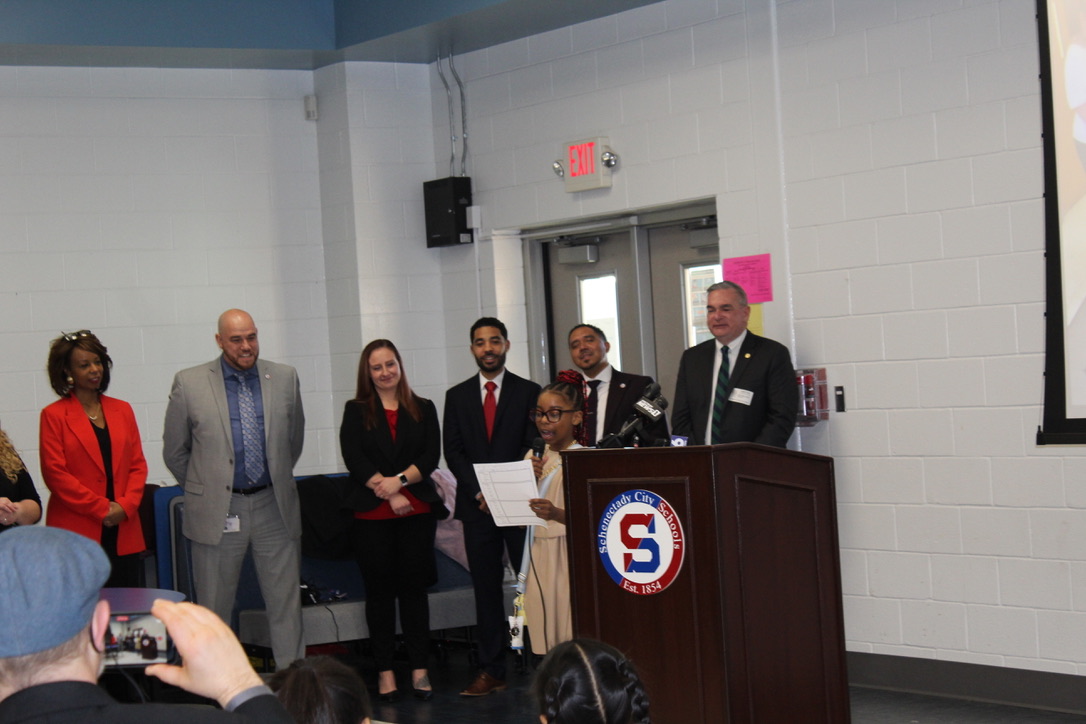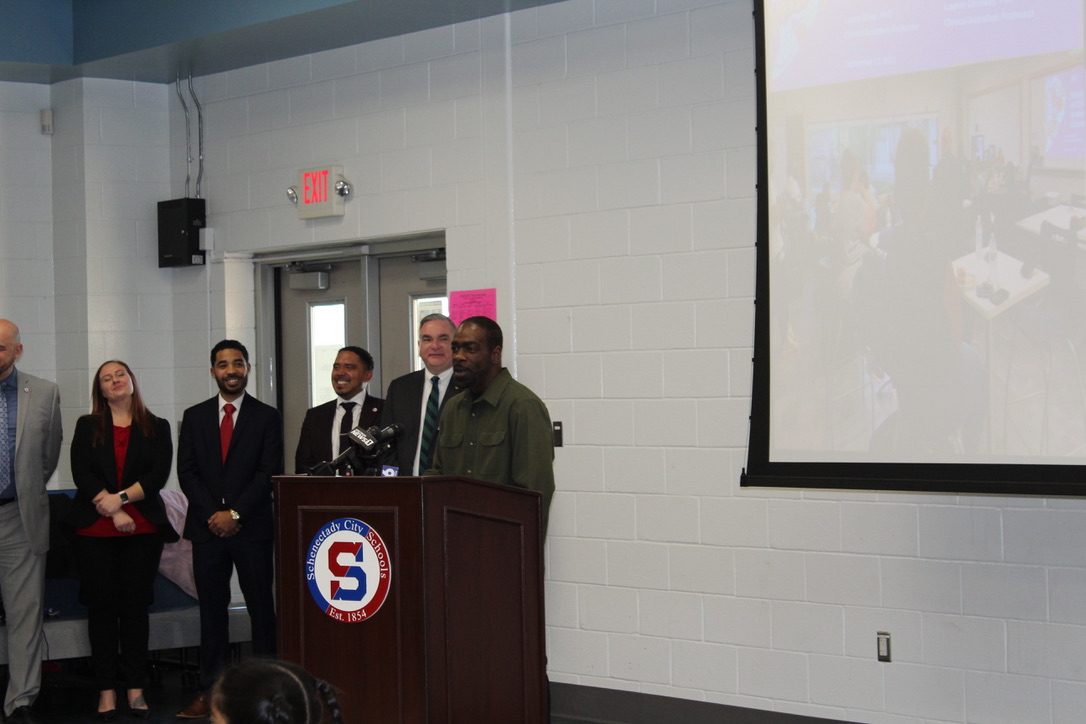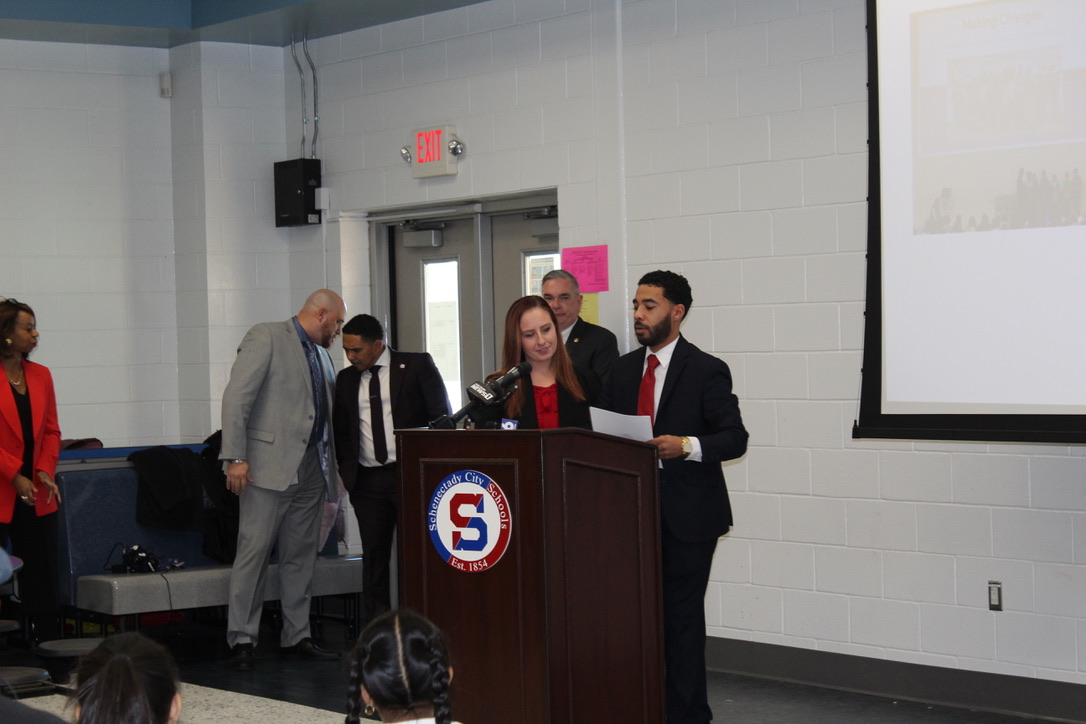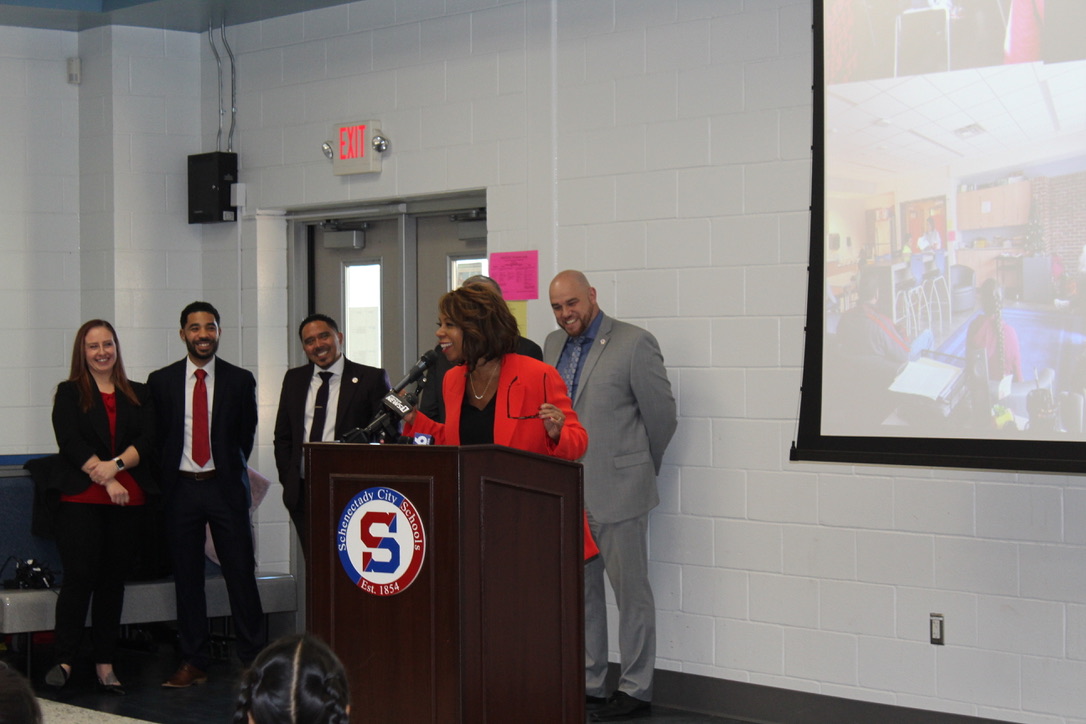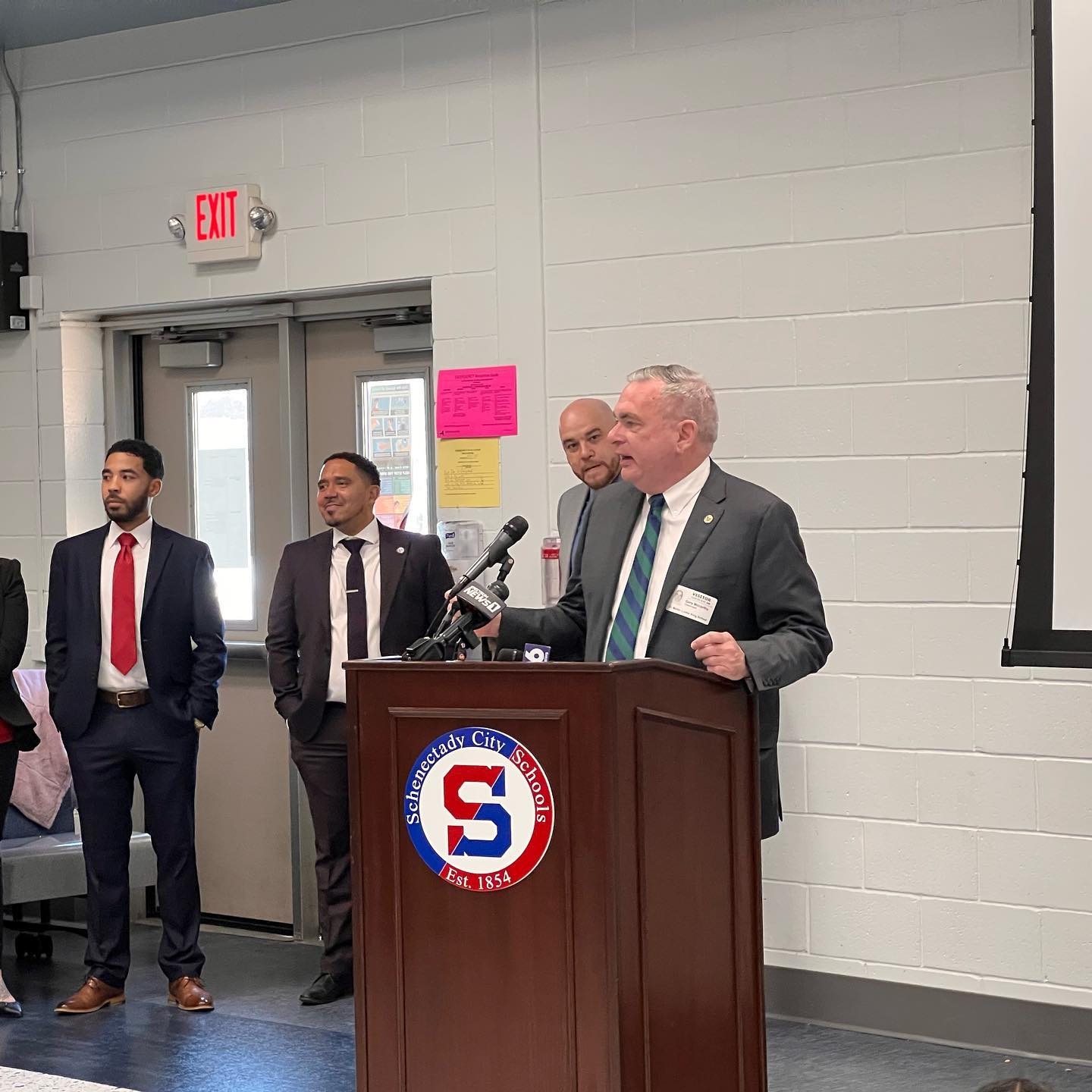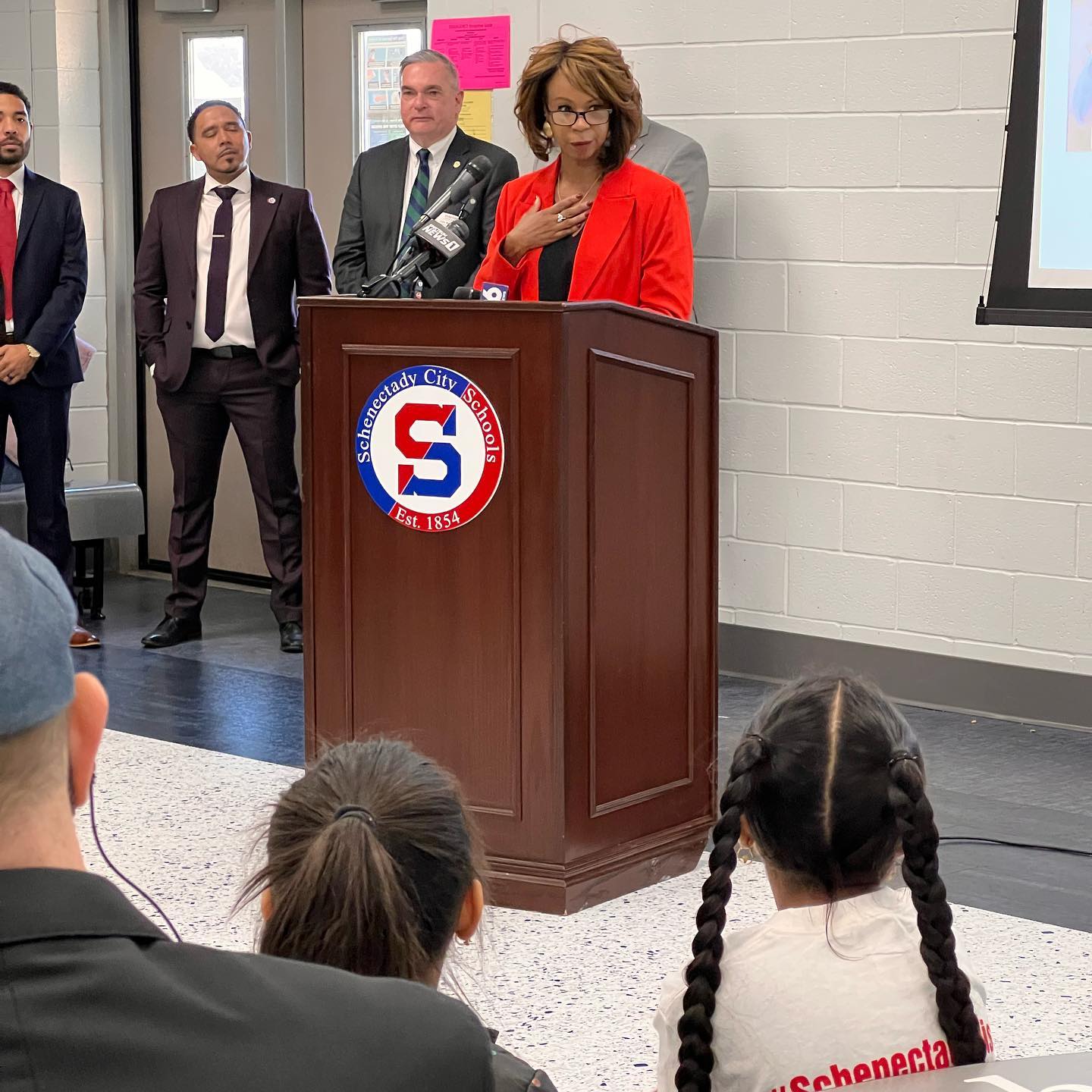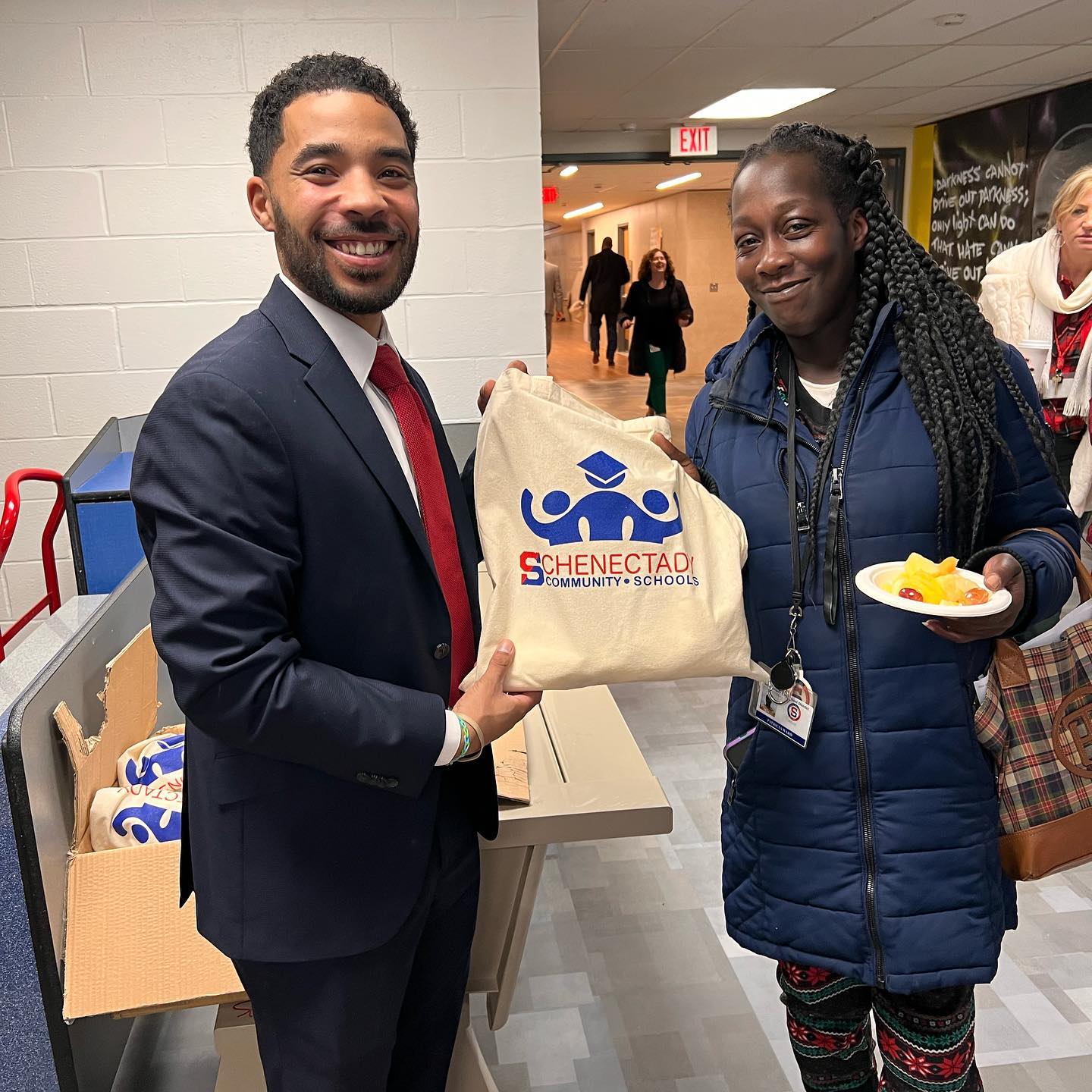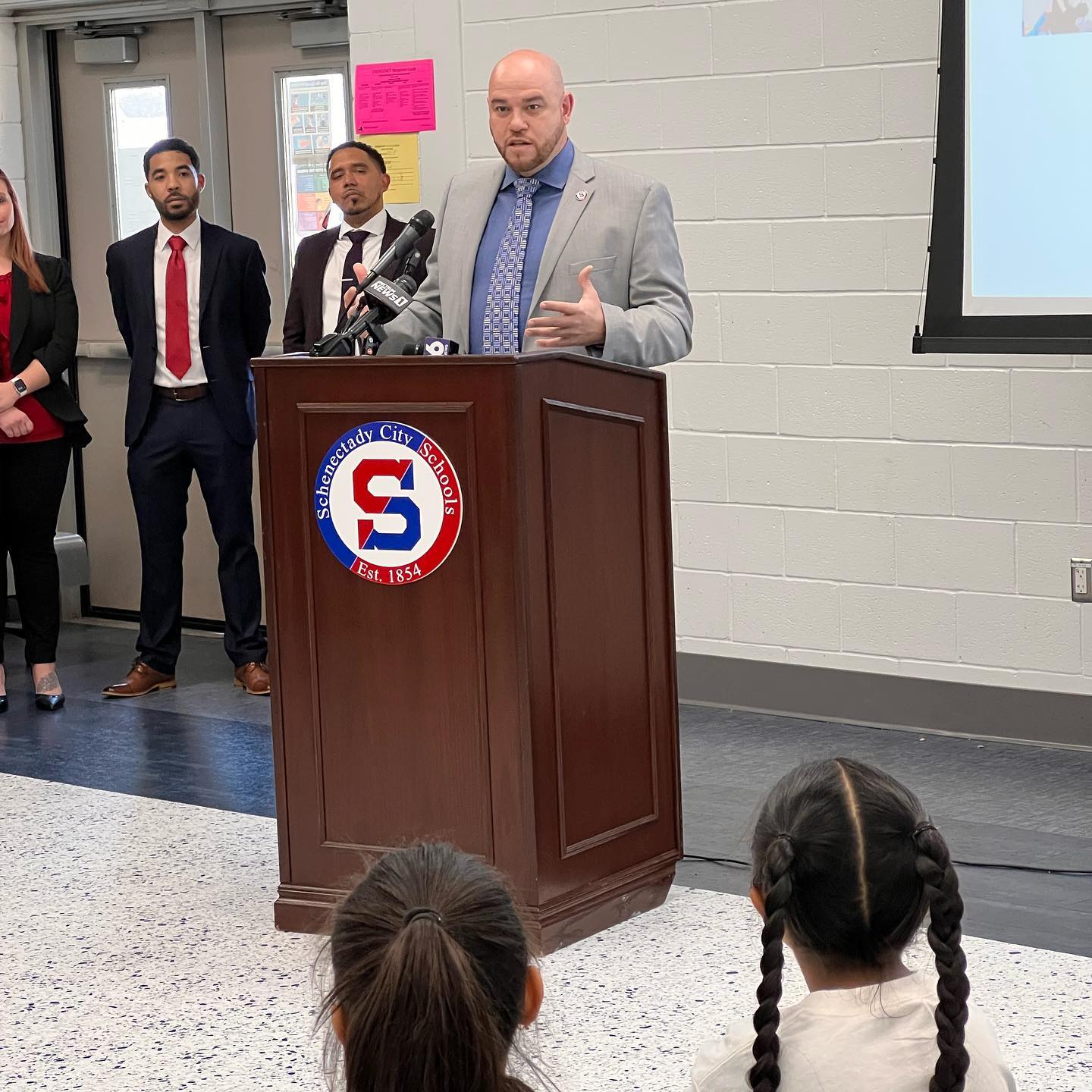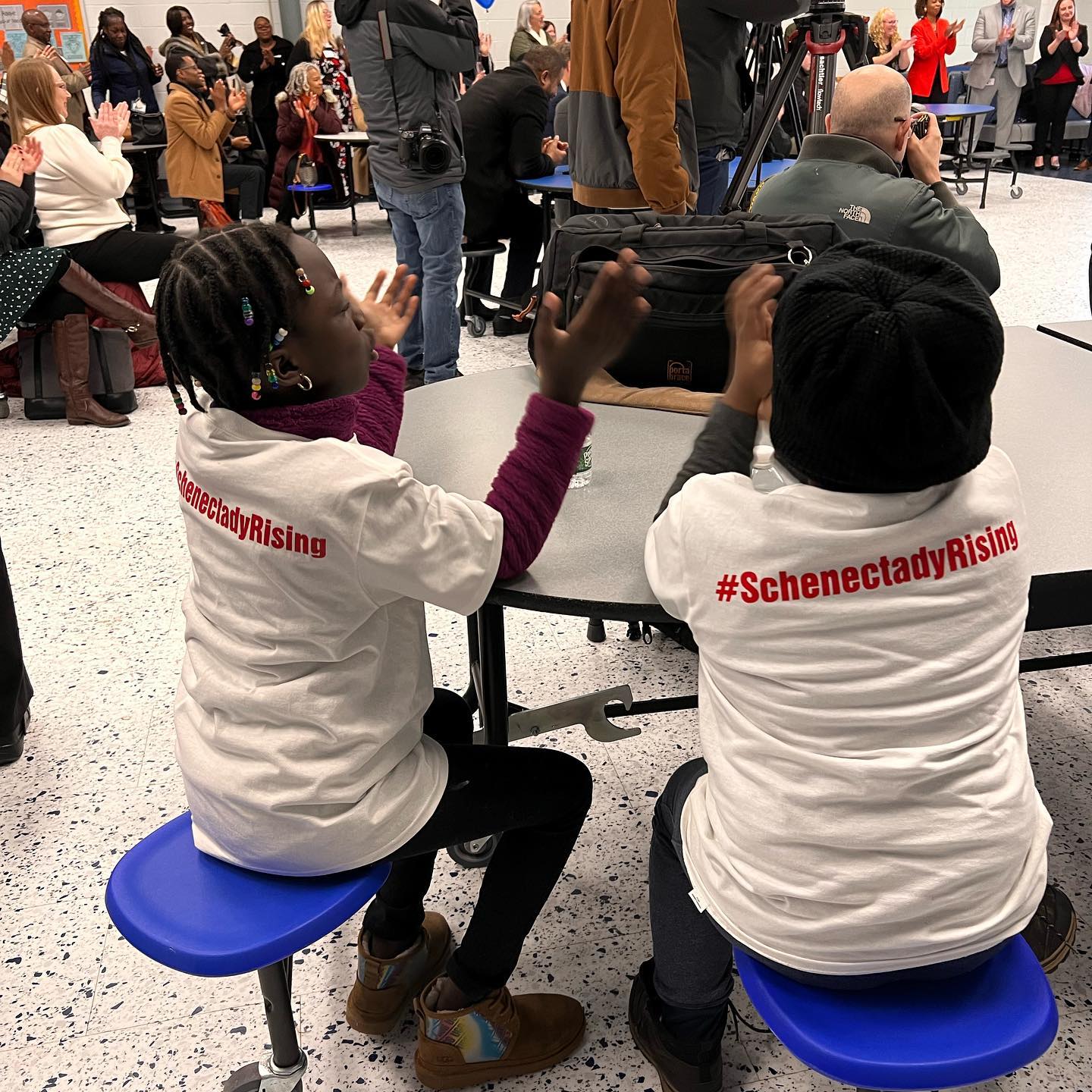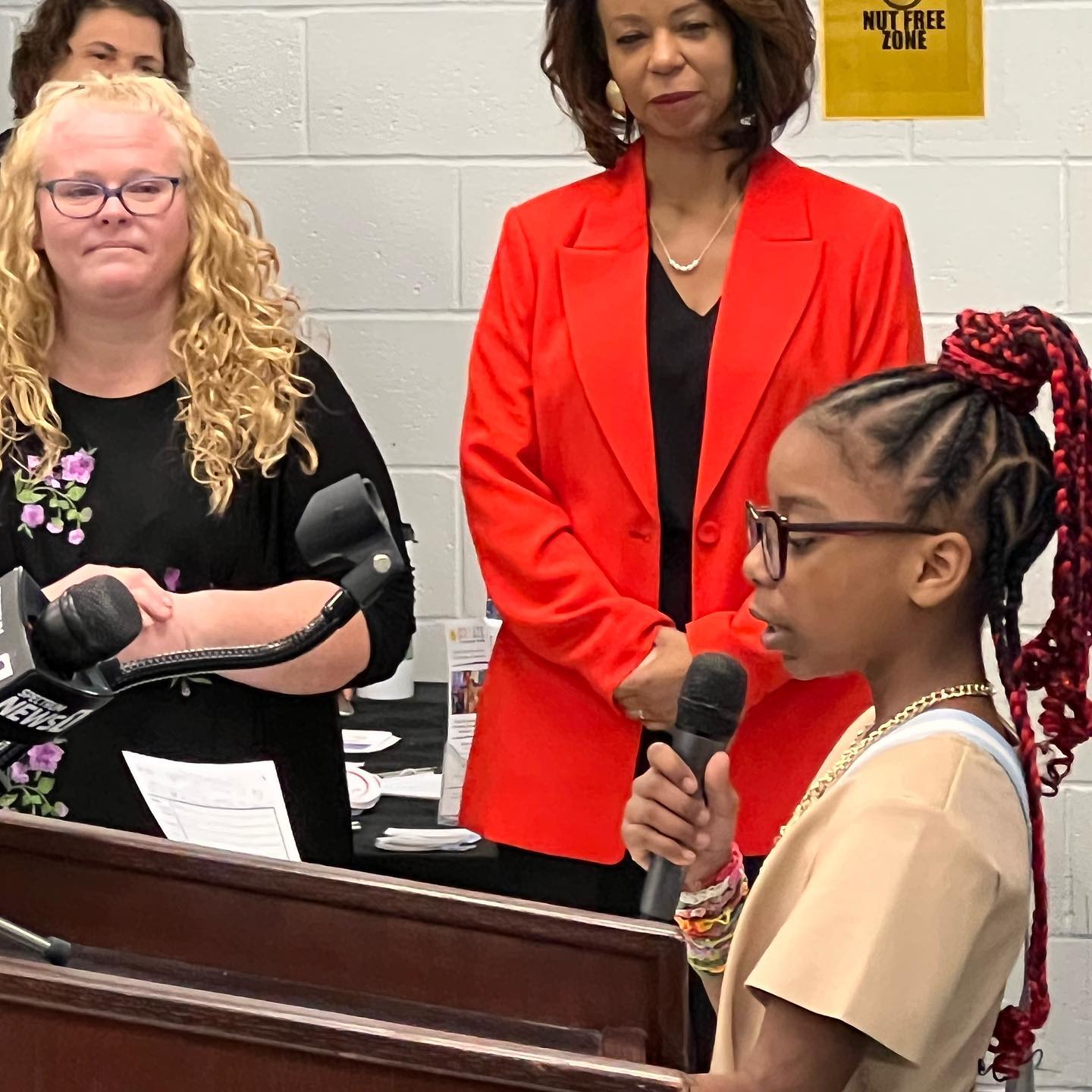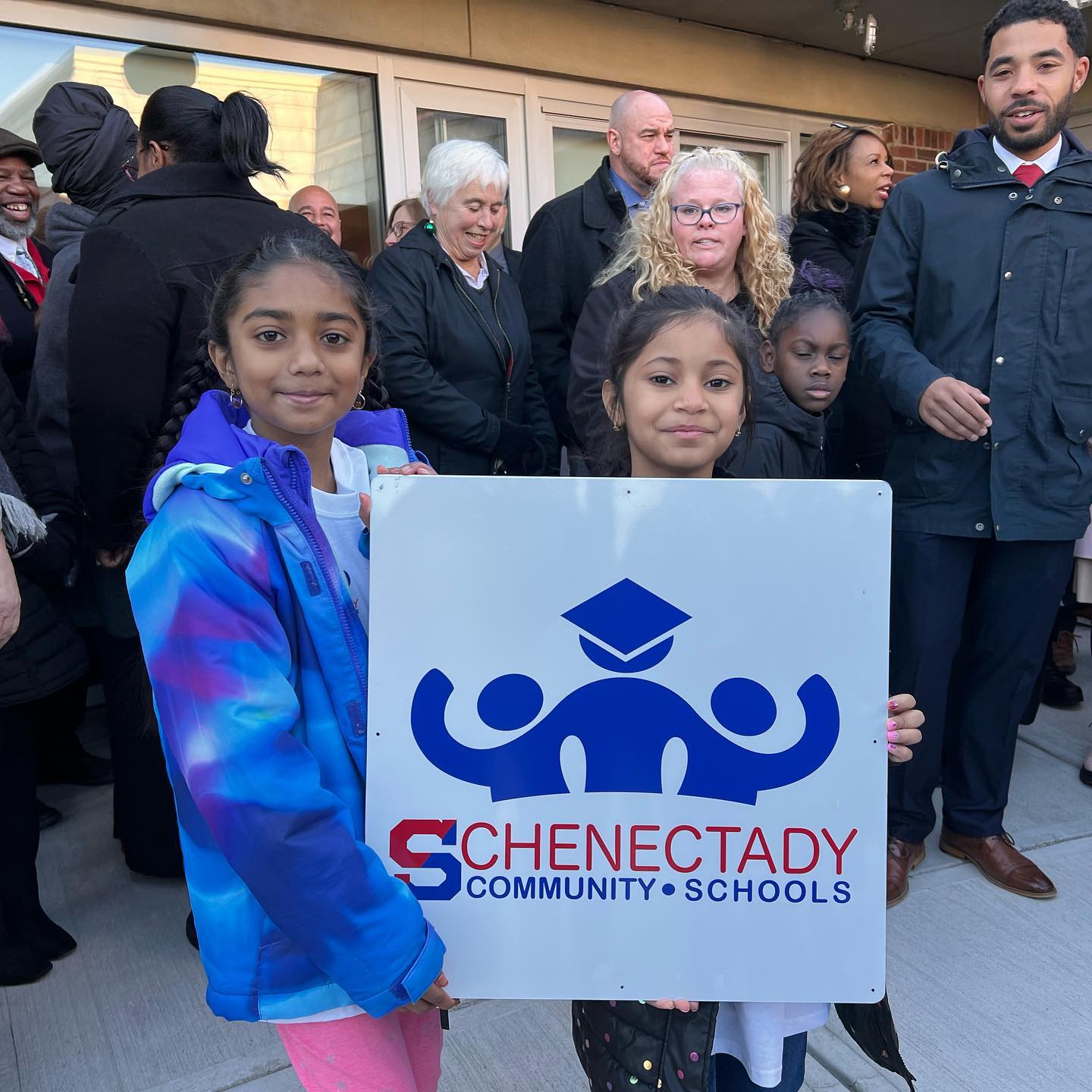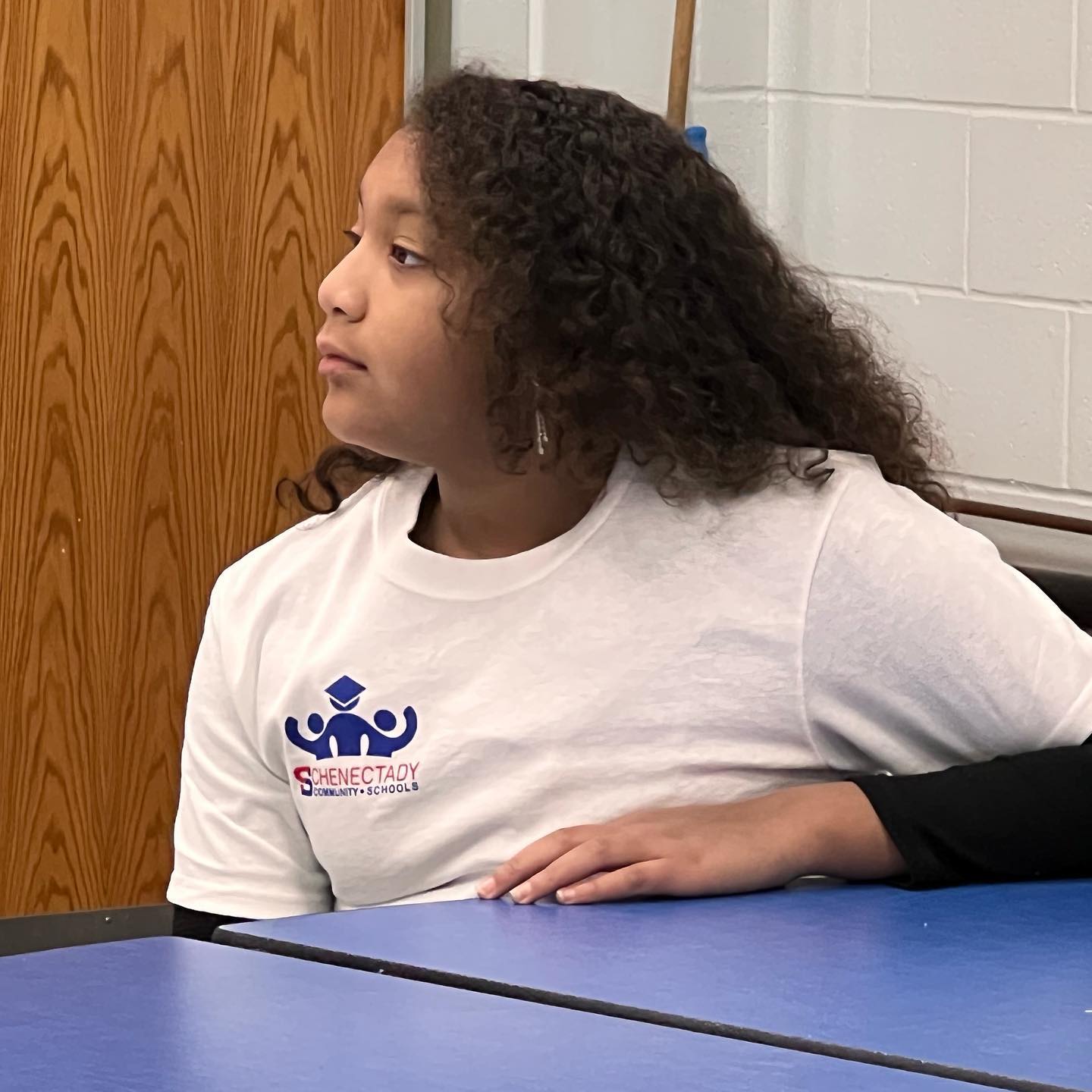 The Schenectady City School District celebrated the launch of the district's first community schools with a ribbon-cutting and logo unveiling at Dr. Martin King Jr. Elementary School on Wednesday. School board members, leaders, Schenectady Mayor Gary McCarthy, school principals, staff, parents, students, and array of community partners were in attendance. Other district schools celebrating an official community school launch are William C. Keane Elementary School, Hamilton Elementary School, Paige Elementary School, and Van Corlaer Elementary School.
The district has been working on the design, development, and implementation of community schools since last year. Community schools address the needs of a students in a holistic way, meaning they consider the overall health and well-being of children and create conditions for learning, growth, and success. This is done by coordinating services, aligning resources, using various funding streams, and mobilizing social services, health services, mental health services, expanded learning opportunities and family engagement.
The district's new community schools are intended to serve as the central hub of resources and supports for students and families and includes things such as a food, clothing, extended day programming, counseling, healthcare, overall child-wellbeing as well as connections to legal, housing, and employment services and opportunities.
"This is an exciting day for us," said Anibal Soler, Jr., Superintendent of Schools. "We've been working on developing community schools since last year and launching these five schools is only the beginning. This is part of our work to wrap around our students, families, and the community to ensure our students have the supports they need to be successful. Connecting families to resources and providing what they need right in our schools only serves to build resiliency and strengthen our community. I am grateful to our community partners who are joining us in this work. We can't do this without them."
In June, the district did an all-call to community businesses, agencies, and organizations. More than 80 representatives came to the table to learn how they can partner with the district. More than 20 of the community partners were present at the launch on Wednesday. These include Boys and Girls Club of Schenectady, CREATE Community Studios, Schenectady Inner City Ministry (SICM), Girls, Incorporated, YMCA, New Choices Recovery Center, Justice for Orphans/Care Portal, Liberty Church, My Daughters and Me, Northern Rivers, Victoria Acres Equine Facility, Ellis Mental Health, Schenectady County Department of Social Services Daycare Unit, the City Mission of Schenectady, and Schenectady Heart.
"All of our families know how to get to their schools," said Soler. "With our community schools we are providing our families with easy access to the services and supports that they need before, during, and after school."
"I'm proud of the work that we are doing to wrap around children," said Bernice Rivera, President of the Board of Education. "Our district's dedication to building strong and purposeful community school partnerships leverage the human and tangible capital of our community in ways that will provide students and families with the support, guidance and resources that is encompassed by the foundation of their loved ones and that our district is eager to provide."
"Schenectady Community Schools is an exciting new initiative designed to bring our community together," said McCarthy. "By building relationships and working together, we can help ensure the success of local students, their families, and strengthen our community. Together, Schenectady will rise."
"We have been blessed with community partners that meet the specific needs of the MLK community including but not limited to food, clothing, and academic enrichment, said Kristin Munrett, Principal of Martin Luther King Jr. Elementary School. "Our common goal is to enhance physical, mental, and social health of the whole community in order to improve academic achievement, enhanced student engagement, and increase student attendance."
The community school strategy is evidence-based and is proven to produce positive results in student achievement and social-emotional health. Community schools can also disrupt oppressive patterns and give all students a better chance to be successful.
The work to form partnerships and implement community schools is being led by Dr. Carlos Cotto, Assistant Superintendent of Innovation, Equity and Engagement, and two community school coordinators, Kayla Ambesi and Ryan Williams. Schenectady's plan is to expand the community school model to all the district schools. This work is continually evolving as the district continues to seek partners and resources.
"Our community schools serve as the center of support and resources for our students, families and the school community," said Cotto. "We are always seeking partners in our work to support whole school, whole child, whole family, and whole community." He is asking businesses and organizations in the community who are interested in collaborating with the district to please reach out.
The community school coordinators and principals of the district's new community schools have been working toward this day and they are excited about the approach, collaboration, and potential impact of the community school model.
"The community school model is one that's been around for over 30 years in New York State," said Williams. "It's a proven and time-tested strategy that strengthens communities through intentional partnerships and dedicated champions within the school district staff. I am blessed to be a part of such a great team of individuals who truly have the passion for this work."
"I look forward to the continued partnerships between our students, families, school, and community as we move forward to integrate supports, services and opportunities for our students, their families, and the community as a whole," said Ambesi.
"The community school approach has begun to allow us to ask the right questions and authentically connect with our Schenectady community and families," said Dr. Patrick Jean-Pierre, Principal of Paige Elementary School. "In collaboration with our community partners, it is helping us cultivate love and genius daily."
"No matter who you are, where you come from, or what you look like, we are a community," said Michele Manners, Principal of Hamilton Elementary School."
Following the announcement, King School held a reception for guests to meet the partners on hand and learn about the services they provide. The community school supports, and services are immediately available at the other four community schools. Each school will be hosting an event and providing information to families about their partners and how they support families.