Farm to School Art Contest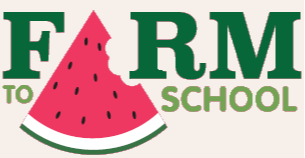 The Schenectady City School District is holding a contest to design a winning logo for our Farm to School program.
In order for your entry to be submitted and reviewed by our judges, all entries must be:
Submitted by a student enrolled in the Schenectady City School District.

Submitted to Rebekka Henriksen, henriksenr@schenectady.k12.ny.us by October 30th.

Submitted in their original source file (if graphic design/digital entry)

Submitted as a high resolution .pdf with 300 dpi or higher.
Logo Requirements
Professional: This logo may be featured on our website, social media and other mediums (stationary, pamphlets, t-shirts etc). As a result, while we want the logo to be eye-catching, it must still be legible and include the words "SCSD Farm to School."

Theme: Logo design must promote Farm to School programming for Schenectady City School District

Color: No limitations exist and any colors may be used. Logo should look good in color (if any) or black and white.

Medium: The logo may be in any medium, watercolor, collage, graphic design etc.

Integrity: Logos should not use any copyrighted material. Logos must have been created and edited by the contestant(s). Logos may not include images or licensed images that have been previously published (must be original artwork). Must be easily reproducible and scalable for large and small formatting.
Contest Details
Winners will be selected by a panel which may include School Cafeteria Staff, Art faculty and Farm to School staff. Contestants agree that the Schenectady City School District may publish their logo and name(s) and may use both for advertising campaigns and/or marketing materials in the future. Contestants assign all logo ownership rights to the Schenectady City School District. Additionally, Schenectady City School District may alter, modify or revise the logo as necessary to achieve the goals of the Farm to School Program. Schenectady City School District reserves the freedom to not select a winner if, in its discretion, no suitable entries are received.
Please reach out to Farm to School Manager Rebekka Henriksen at henriksenr@schenectady.k12.ny.us with any questions.