Voters approved the referendum on May 16, 2023
JANUARY 2023​
Schenectady Revitalization Plan 2030
​Superintendent Anibal Soler, Jr. presented, to the Board of Education on January 4, 2023, an outline of a potential $300 million capital project that would bring renovations, upgrades and the revitalization of Schenectady schools over the next seven years with no impact on taxes.
The district has 18 campuses with almost 2 million square feet and an average building age of 95 years old with a lot of wear and tear. The Schenectady Revitalization Plan serves as an intentional step toward revitalizing these schools. "With this, I mean imparting new fresh energy into our schools," said Soler. "This isn't about fixing a window or updating the outside of an old building. This is about revitalizing instructional spaces for our kids."
The slide deck presentation can be downloaded here​.
The plan includes extensive work to eight school buildings as well as central kitchen upgrades. It also addresses needs and renovations across the district as identified as necessary in the Building Condition Survey (BCS).
| SCHOOL | AMOUNT |
| --- | --- |
| Schenectady High School | $126 million |
| Central Park Middle School | $ 25 million |
| Steinmetz Campus | $ 25 million |
| Van Corlaer Elementary School | $ 11 million |
| Lincoln Elementary School | $ 12 million |
| Paige Elementary School | $ 6 milion |
| Howe Elementary School | $ 13 million |
| Fulton Building | $ 7 million |
| Central Kitchen | $ 15 million |
| District-Wide Building Condition (Survey (BCS) Priority Improvements | $ 60 million |
| | $300 million |
The largest project is Schenectady High School which includes transformation to support program improvements, athletic wing reconstruction, security enhancements, locker repair and replacement, bathroom reconstruction, ADA accessibility upgrades, office construction, replacement of vents and upgrading ventilation system and much more.
A list of identified work for each of the schools listed above is included in the presentation.
The Schenectady Revitalization Plan 2030 would have 0 (zero) impact on taxes. This is possible because the district receives 98% state aid. The 2% balance would be covered with funding that is set aside in the district's capital reserve fund and Excel aid, which is intended to be used for state-approved construction and site work.
The plan does require referendum approval. Planning is in the works with a May 16 referendum target. This is the same date that our 2023-2024 Budget goes out for vote. If voters approve the project in May, the work moves to design, collecting input and feedback, reviewing documents, building utilization and many other things. The goal is to set the plan in motion and our spaces be transformed by 2030.
Superintendent Soler reviewed other smaller projects that had taken place in the district since 2014. This includes work done in the last two phases of projects in the works and will continue.
Within the timeline and as part of the plan, the vision is to take the Steinmetz program out of its current physical location, to revitalize the entire school building and reopen it as a brand new Freshman Leadership Academy in the Fall of 2025. This work will include providing necessary upgrades and a brand new school for incoming high schoolers. This will also help with the need to create swing space at Schenectady High School while work is being done there.
Fulton School is also empty and can serve to provide swing space for an elementary school when needed.
The board of education is considering options regarding how to move forward with Keane Elementary School which is a school building the district is leasing from the Albany Diocese. The board will review cost comparison and consider whether the district should keep the school on line at the current location by renewing the lease or considering purchase of the building.
The presentation is an initial outline of work that has been identified and gives examples of the potential for district school over the next seven years. School building needs and the preliminary plan has been developed in collaboration with SEI Design group of Albany.
Superintendent Soler's plan also includes pursuing a facility that would serve as a district Family and Community Engagement Center (FACE). Potentially, student registration, the transportation department and special education offices would be located in that center. The superintendent said his vision is for that location to include a district parent center where parents would have access to technology and trainings. The facility would be open and offer programming into the evening and on weekends.
Any construction and repair plans that are underway will continue. These include the high school tennis court reconstruction, Mont Pleasant athletic fields, Steinmetz entry vestibule and cafeteria improvements, a secure vestibule in the central office, Yates kitchen renovations, Pleasant Valley kitchen reconstruction and addition, and updates to our playgrounds. These are funded through our Capital Repair Reserve Fund, School Lunch Reserve Funds, American Rescue Funds and Capital Outlay.
Mont Pleasant Middle School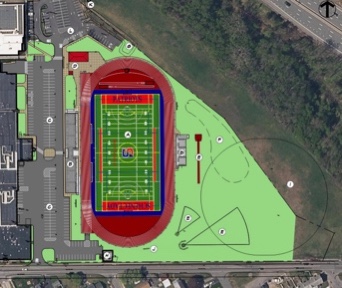 Mont Pleasant Middle School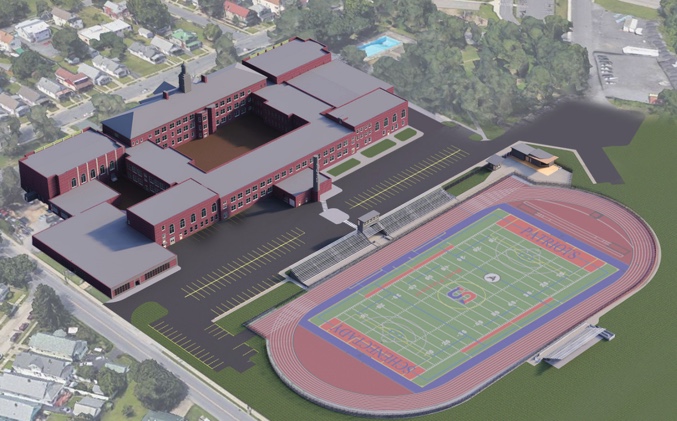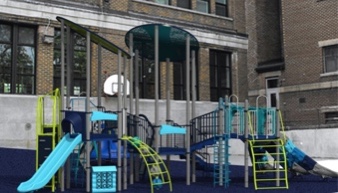 The capital project proposal will require super-majority (60%) approval when it goes out to vote in May.
There will be much more to come. Information and updates will be communicated as we move forward.
Video: Presentation on The Schenectady Revitalization Plan 2030