On November 19, nearly 100 community members, representing various organizations, came together at Proctors for a SchenEQUITY: Breaking Barriers and Building Bridges community breakfast. This discussion, coordination, collaboration and action planning is part of our community work together to support and help young people and Schenectady families overcome challenges by uniting our expertise and resources, building bridges out of poverty, providing networks of hope and opportunity, and fostering a community of equity, inclusion, engagement, care, and unity.
This work is also aligned with other efforts in our district, such as community schools, better aligning resources across the city, our Diversity, Equity and Inclusion (DEI) policy. Thank you to Philip Morris and Dr. Cotto for chairing this committee and the members of SchenEQUITY task force. I am grateful to all who were at the table and for all who are committed to strengthening our community so that our young people have every opportunity to be successful. When we work together, we can build the bridge and make the difference.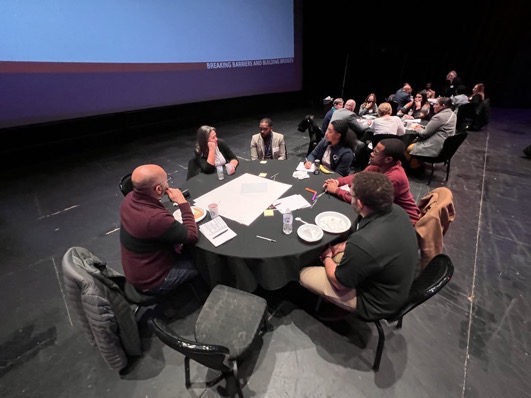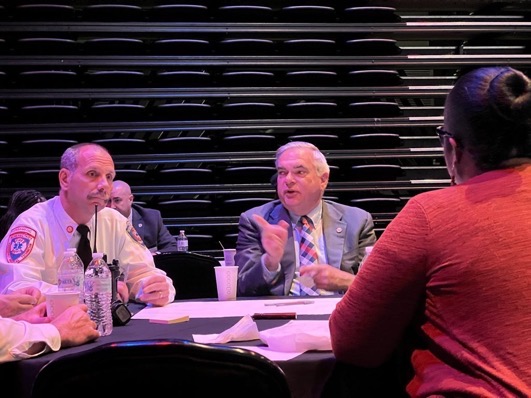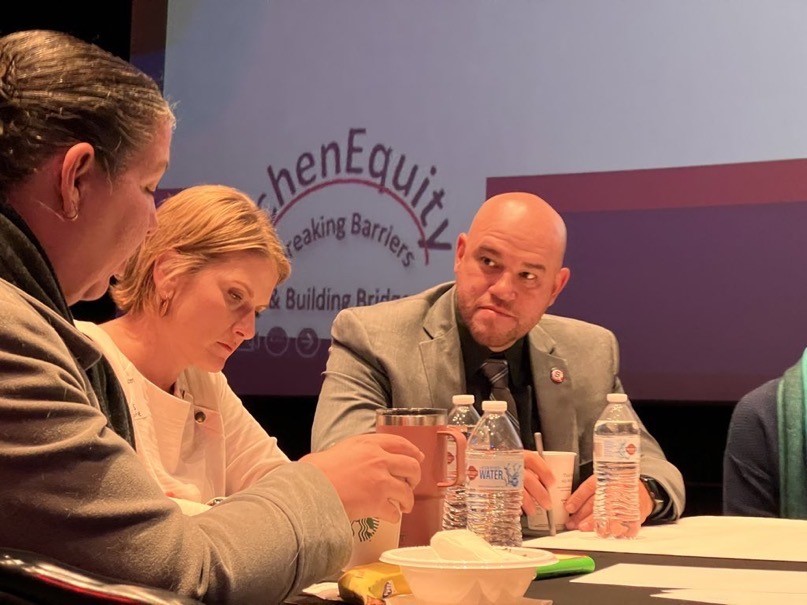 Diversity, Equity and Inclusion
Students from Schenectady High School and Oneida Middle School are featured in this powerful video from the Board of Regents. Listen to students explain that learning becomes possible – and joyful – when they are seen, heard, and valued for who they are. https://bit.ly/3FovQAc
We are working to change the narrative for boys and young men of color in our community.
President Obama launched the My Brother's Keeper initiative to address persistent opportunity gaps faced by boys and young men of color and ensure that all young people can reach their full potential.
Schenectady accepted the New York State My Brother's Keeper Community Challenge and is a member of the NYSMBK Community. We commit to taking the necessary actions to develop and executive programs and strategies designed to improve outcomes for boys and young men of color, and all youth, to help them realize their full potential.
Letter recognizing Schenectady has taken the steps and is welcomed as a NYSMBK Community.
Click here to learn more.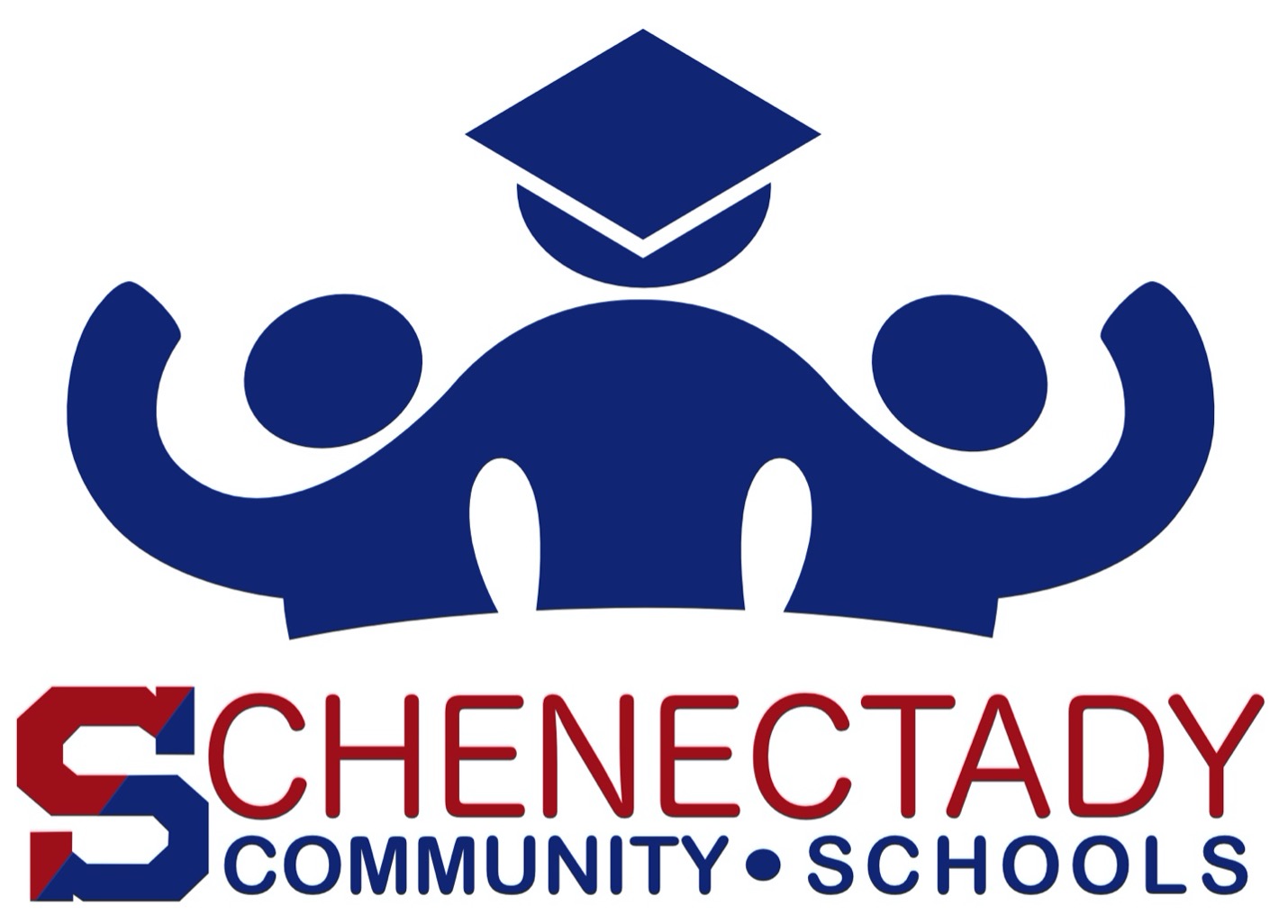 Schenectady Schools Celebrate Launch of Five Community Schools
On December 21, the Schenectady City School District celebrated the launch of the district's first community schools with a ribbon-cutting and logo unveiling at Dr. Martin King Jr. Elementary School on Wednesday. School board members, leaders, Schenectady Mayor Gary McCarthy, school principals, staff, parents, students, and array of community partners were in attendance. Other district schools celebrating an official community school launch are William C. Keane Elementary School, Hamilton Elementary School, Paige Elementary School, and Van Corlaer Elementary School.
Photos and more here.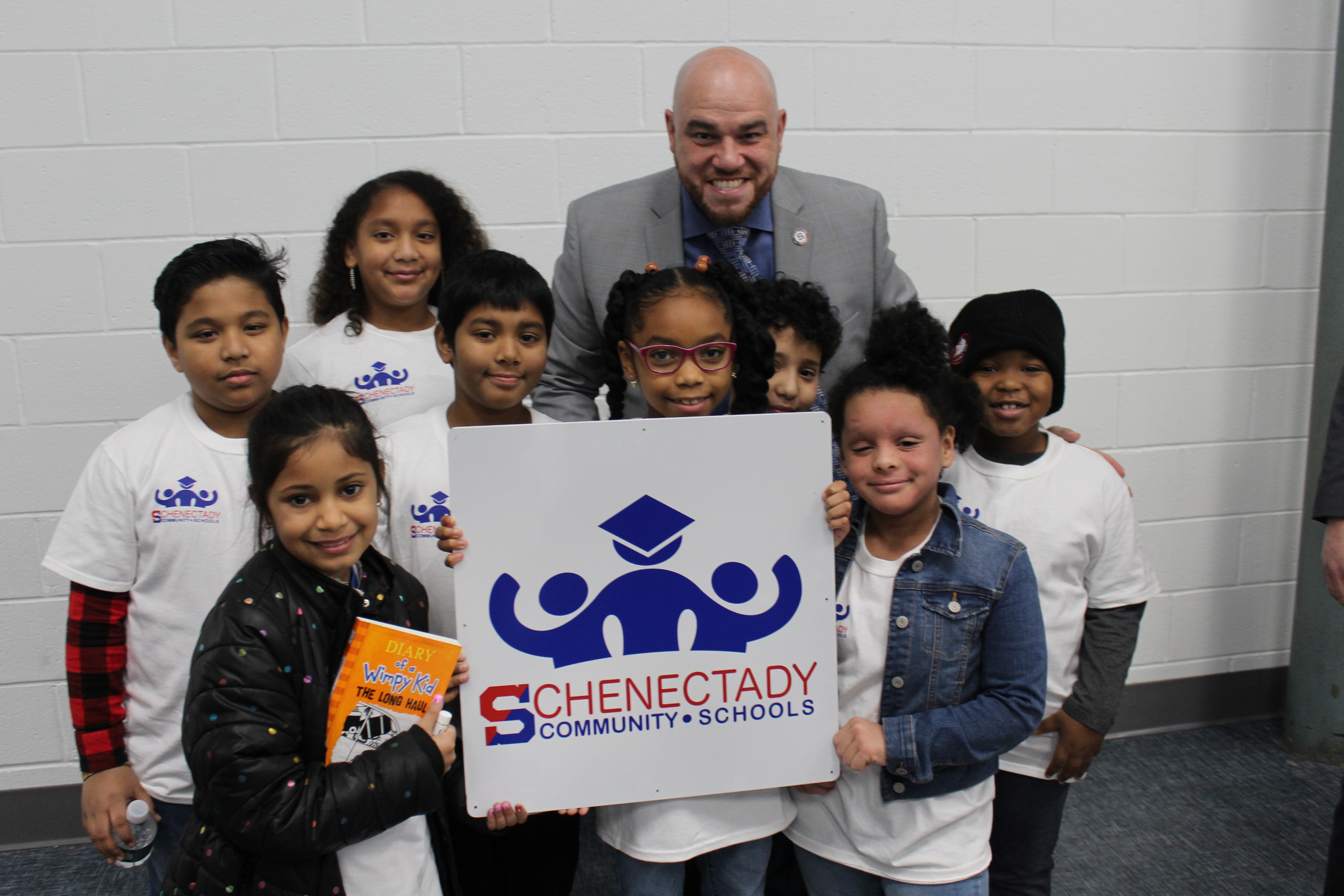 In June, 2022, more than 80 Schenectady community organizations and agencies joined us to learn about community schools and how they can partner with us in this work. It was incredible to see leaders from so many different sectors and corners of our community who are not only interested but are willing to commit to partnering with us to build community schools. To learn more about what a community school is, watch this short video. A collaborative community-wide approach serves to remove barriers and provides accessibility to resources and supports that our students and families need from health, food, clothing, well-being and childcare to transportation, social service and legal support. If we want to transform our education system so that all students are successful, we can't work in isolation. These community conversations are the first steps toward building school communities that will help our students, families and the community thrive. As our next step, we are forming an advisory council which will include members from throughout the community. This group will design the approach and roadmap moving forward with an eye on having some community school supports in place by fall.
Community School Coordinators
Our Community School Coordinators are Kayla Ambesi and Ryan Williams. As community school coordinators, they have an important role in both the development of our community schools and in advancing the community school strategy which is to ensure that our students have the resources, opportunities, and support that make academic success possible and create strong ties among families students, schools and the Schenectady community. Their work is about creating, strengthening and maintaining the bridge between the school and community. They are critical to successful implementation.
It's important that we help others understand the role of our community school coordinators and that, as a community, we commit to working together to accomplish a shared vision of improved outcomes for our young people. Thank you Kayla and Ryan for your commitment and dedication. We are on our way.
#SchenectadyRising #Coordinators Rock
Kayla Ambesi