WEEK ENDING DECEMBER 2, 2022 | VOLUME 2 ISSUE NO. 15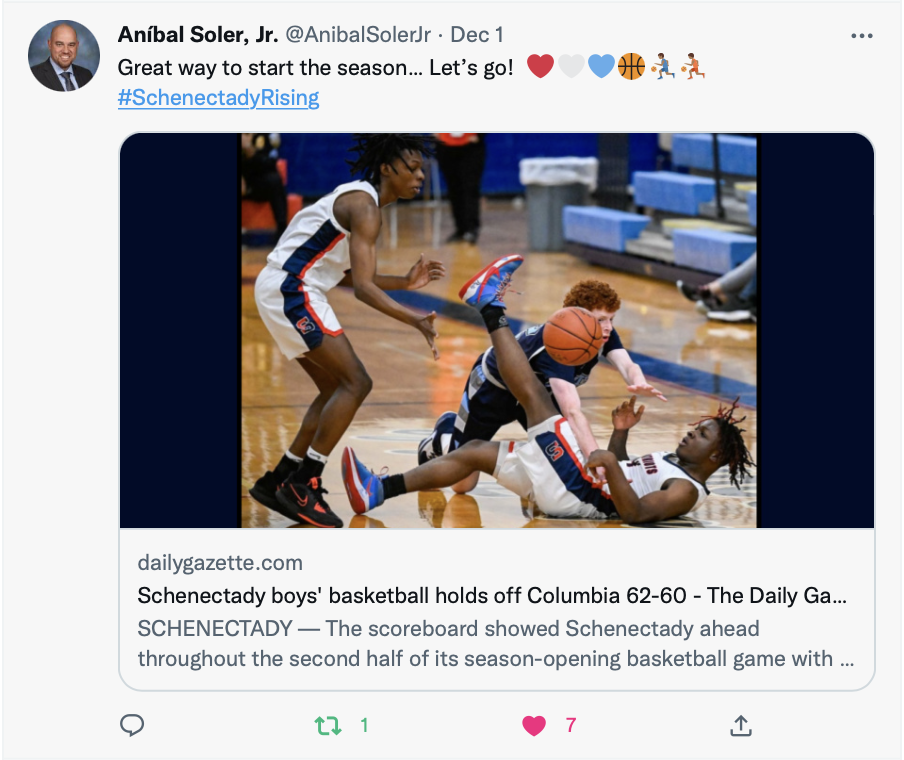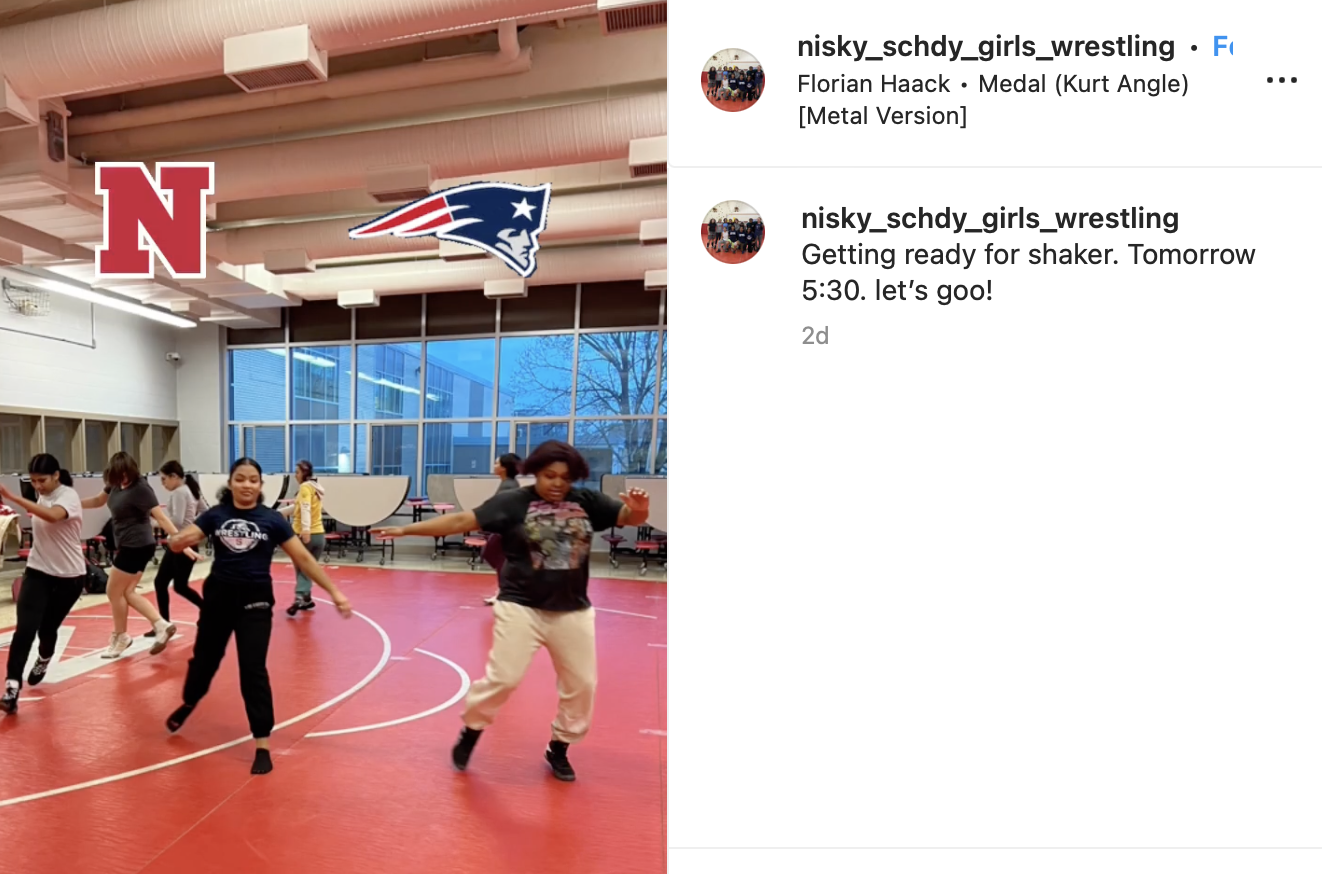 Photo of the Week: Schenectady takes over MetLife Stadium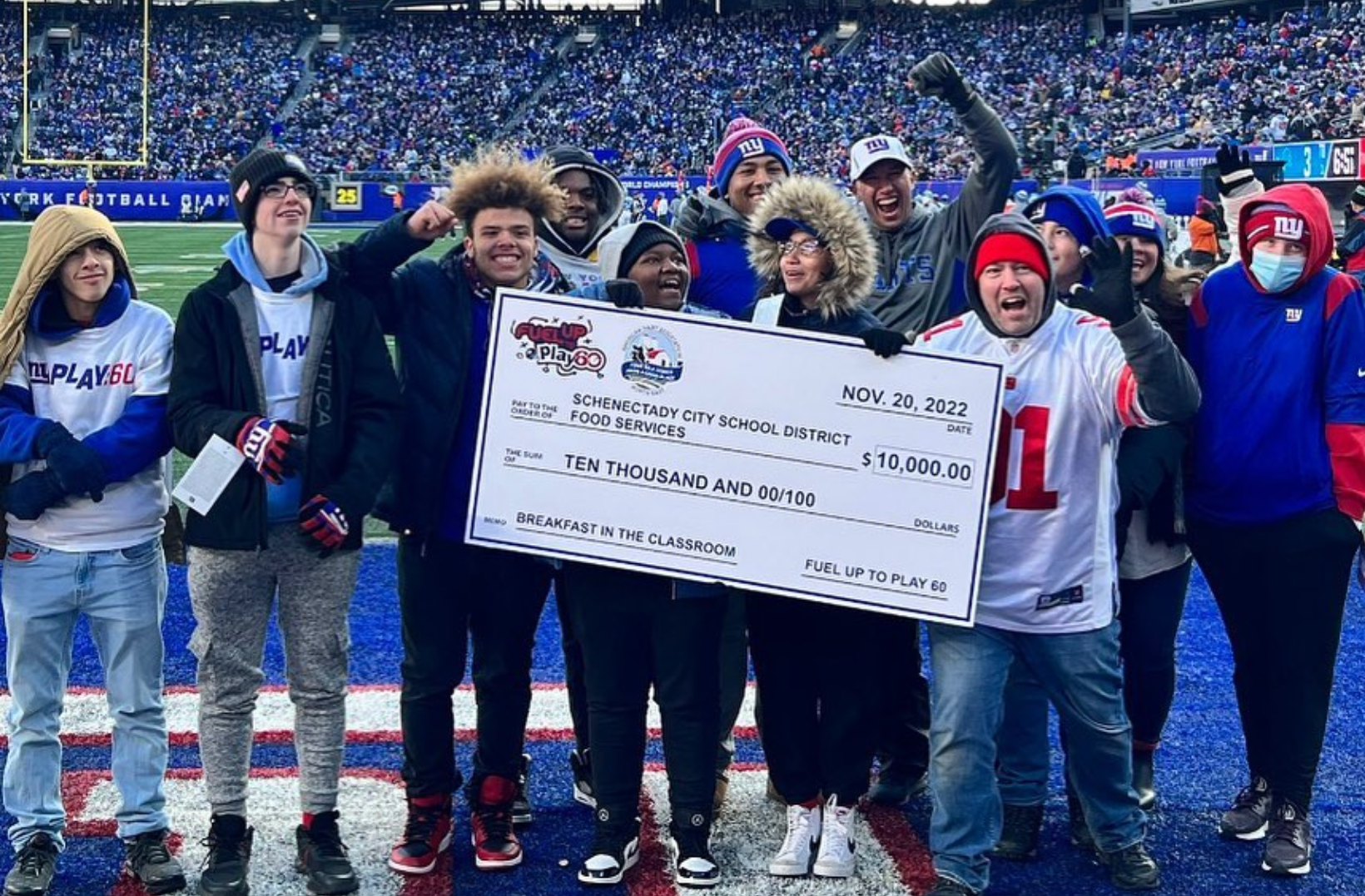 ❤️🤍💙 Schenectady students and Principal Weinman were invited on the field at MetLife Stadium on November 20th, to accept a check from the NFL's Fuel Up Play60 Campaign. SCSD was awarded $10,000 to spend on equipment for breakfast in our classrooms.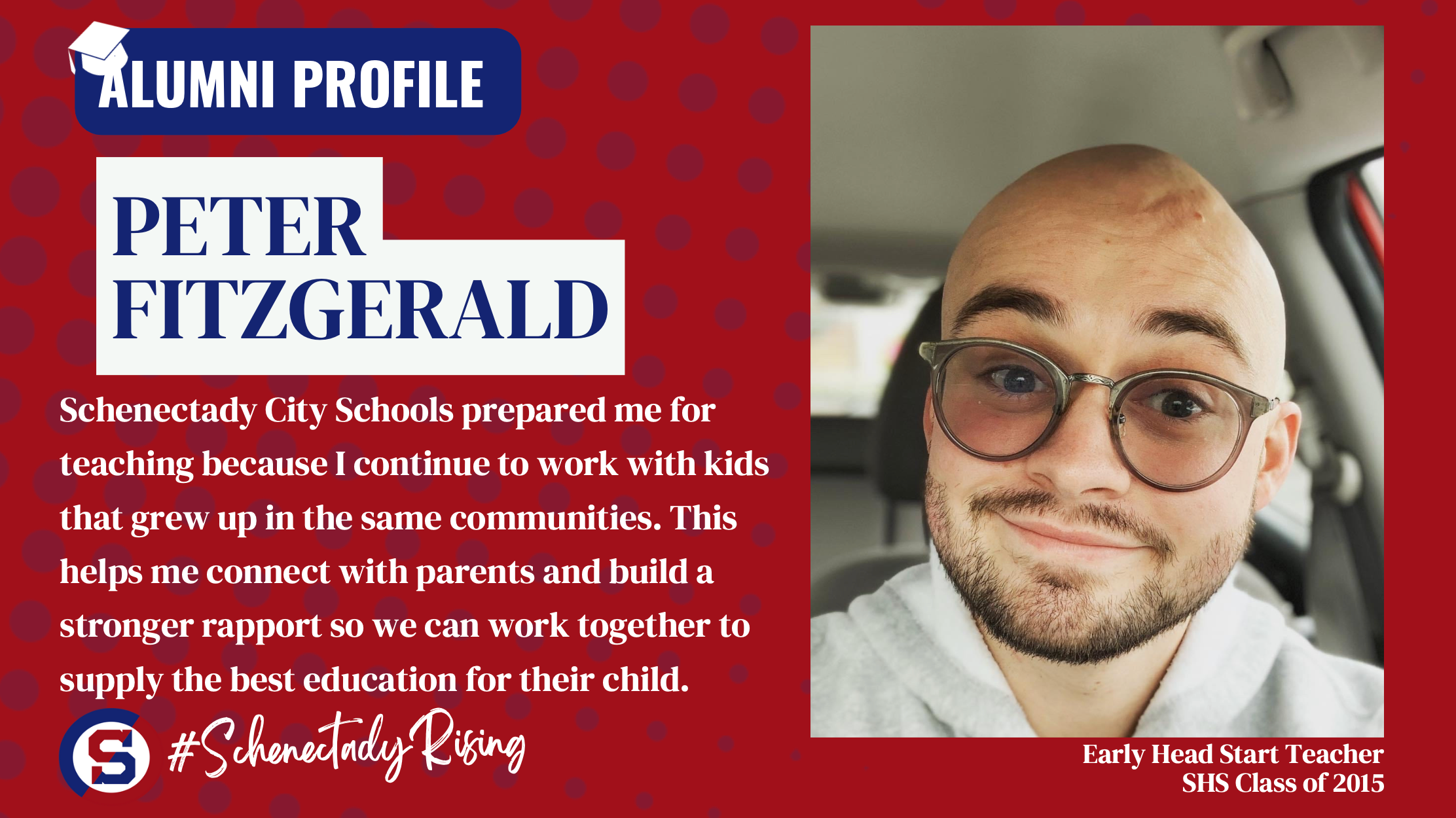 This week's featured alumni, Peter Fitzgerald, is a 2015 graduate of SHS who currently teaches Early Head Start in Schenectady. He credits two teachers from high school with inspiring his passion for learning. "David Gleason and Bill Ziskin both were always there to push me farther when it came to skills that I was learning in IB Music or Theatre. They both also gave me multiple opportunities to explore my interests within their classes."
Would you like to be featured?
If you are an alumni of SCSD and would like to be featured, let us know by completing this online form.
Schenectady Patriots scholar-athletes pitch in during the Concerned for the Hungry 2022 Thanksgiving Food Drive.
Thank you to Patriots players and coaches for volunteering and giving back to their community.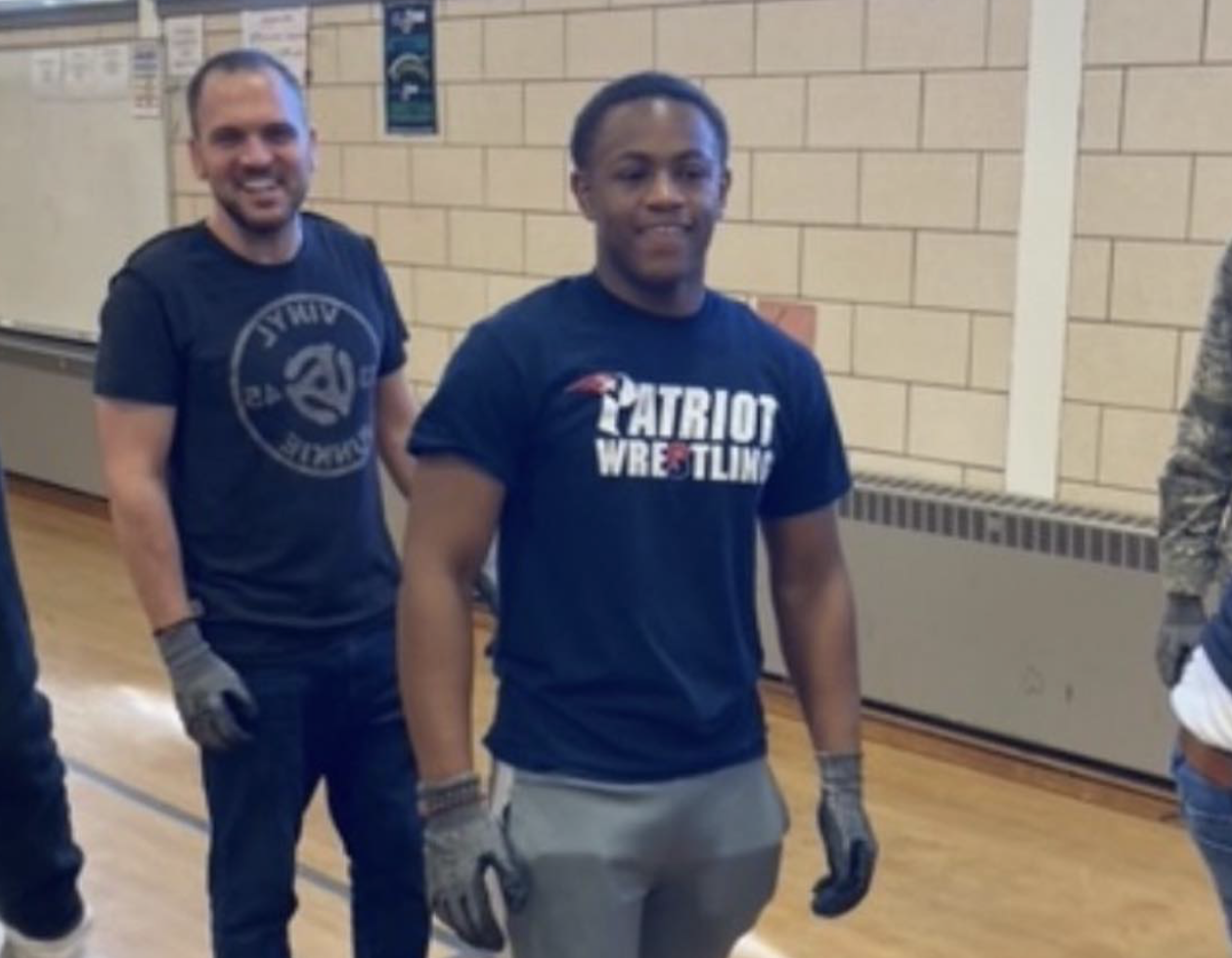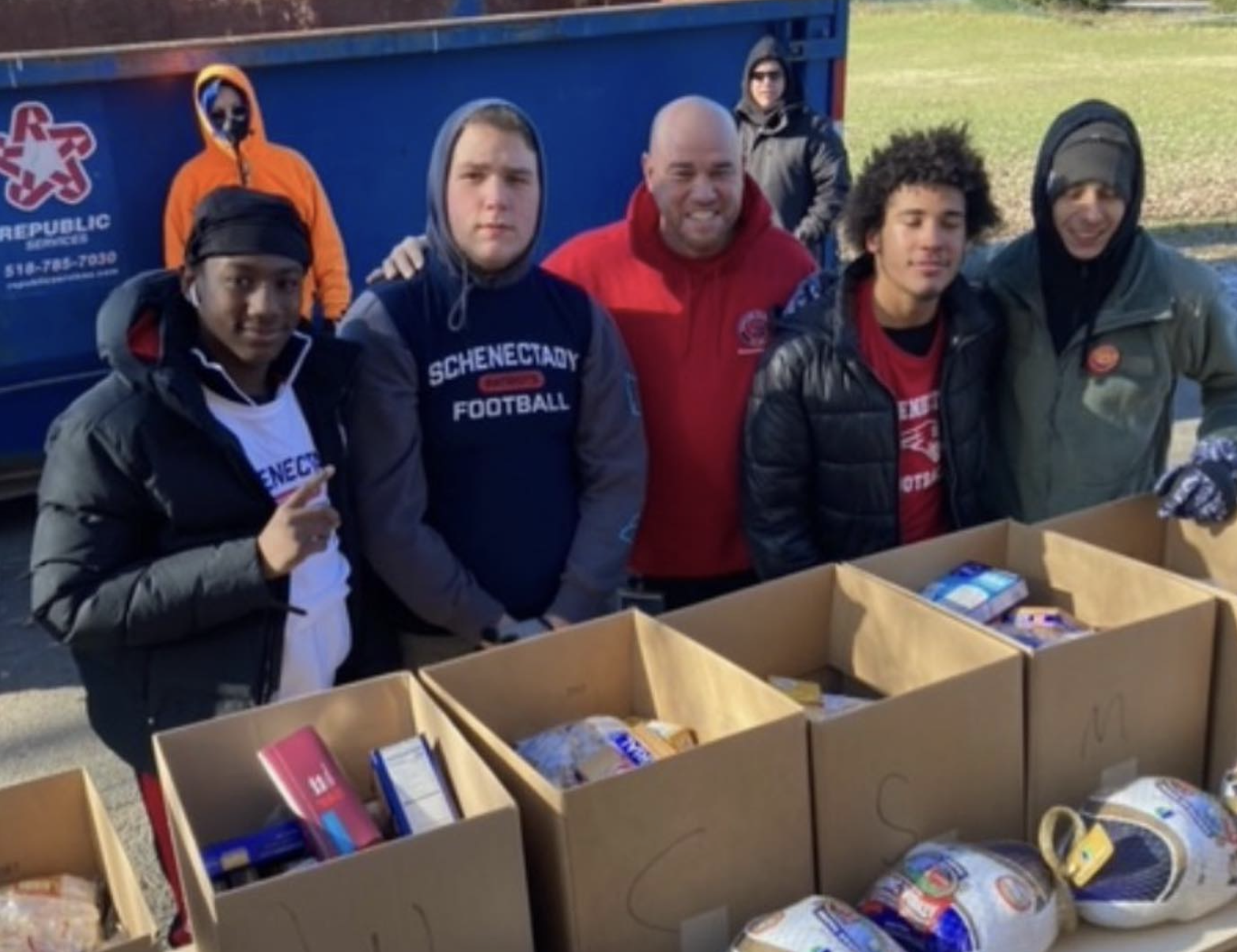 SHS Dance Team visits OSAR