WEEK ENDING MARCH 10 2023 | VOLUME 2 ISSUE NO. 27


Happy Friday,
I hope everyone had a great week. It was a short one with the Holi holiday in the middle. For those of you who celebrate Holi, I hope you had a wonderful celebration. Students shared the customary celebration throwing of the colors with classmates across the district on Tuesday. You can see how much they enjoyed it by the joy, laughter, and smiles. I'm proud that, as a school community, we embrace this holiday and joyful celebration and continue to learn why it mean so much to so many of our families.
We have an exciting event coming up next week at Schenectady High School. Seniors and their families are invited to celebrate 100 days until graduation on Wednesday, March 23, at 3:30 p.. in the Schenectady High School Auditorium. We will be joined by special guests who have important announcements and opportunities for our families. If. you need a ride, we will pick you up. See the shuttle bus schedule below.
I had a fantastic morning with the students at Hamilton Elementary School as they took on the Idita-Read Challenge. This is a project that challenges students to read. Reading goals are set up and a map is used to chart the reader's progress checkpoint to checkpoint. The awards ceremony immediately followed. It was a fun time. H-o-w-w-w-l !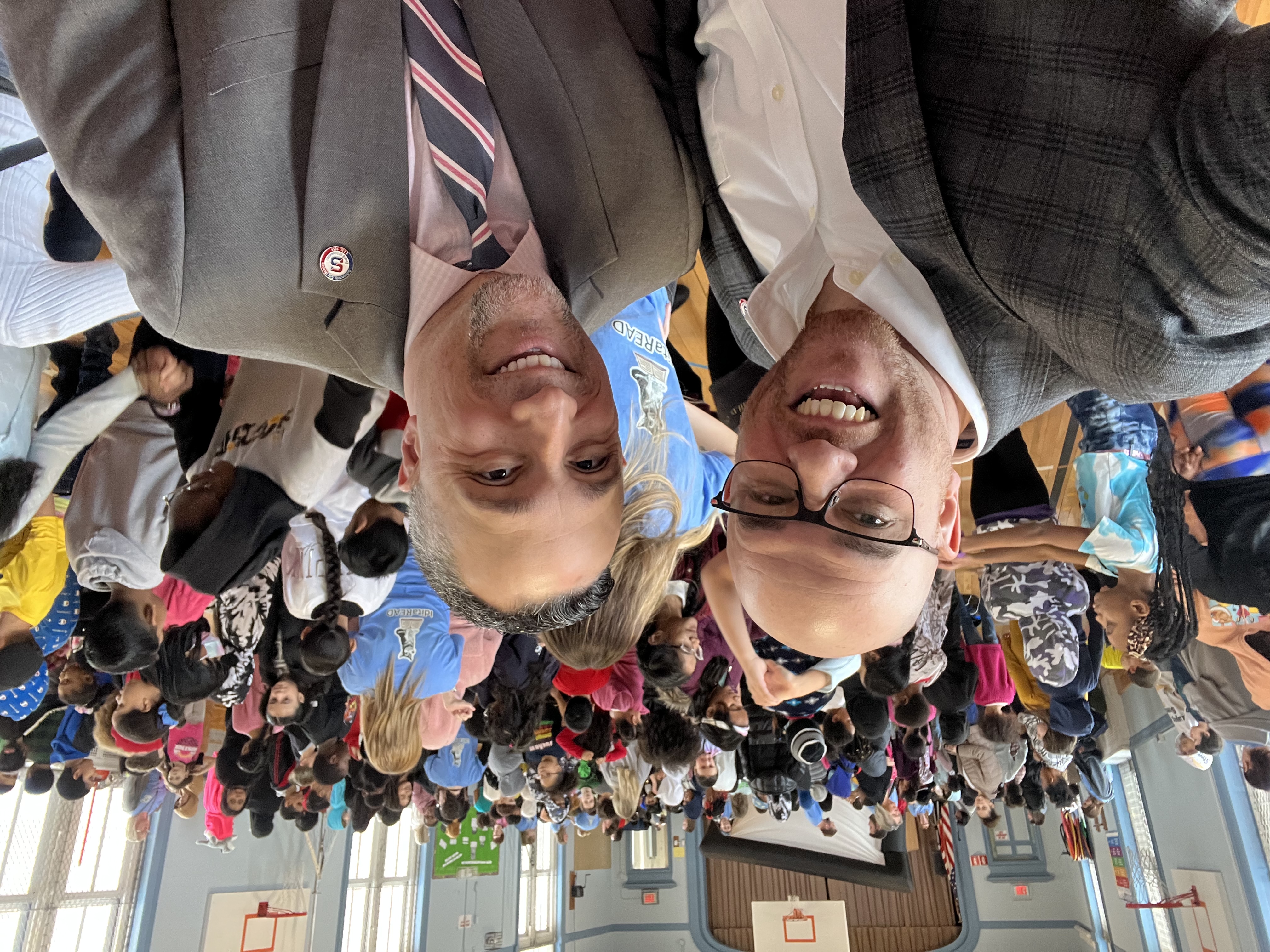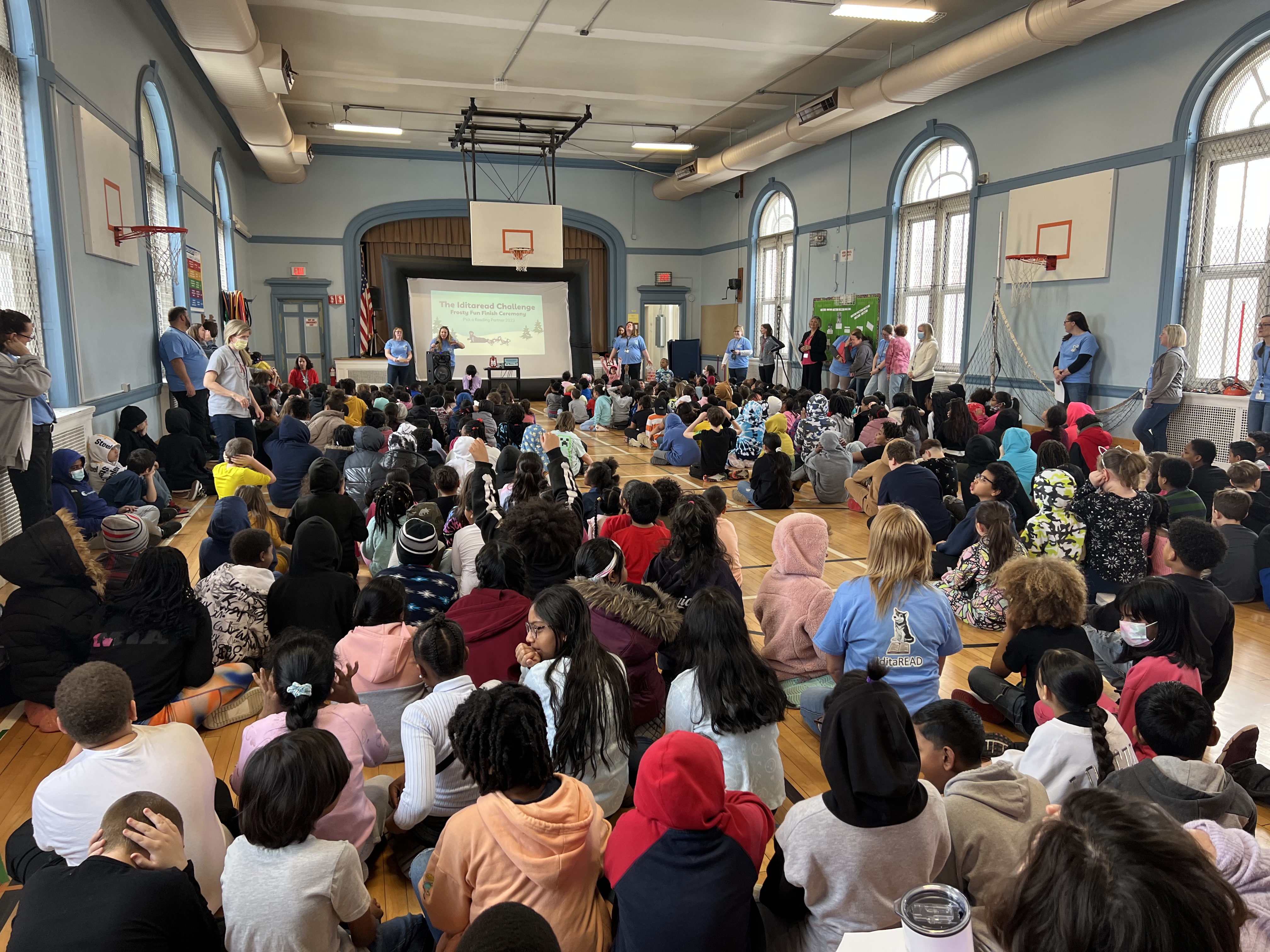 The Schenectady City School District Educational Foundation has scheduled the 2023 Education Celebration for April 26 at Proctors GE Theater. This is a fun evening with teachers, alumni and community partners. Awards will be presented and our Teacher of the Year will be recognized. The SCSD Educational Foundation has provided more than $435,000 worth of grants to Schenectady educators since 2006. Please consider attending this year's event. Tickets to this event support the grant funding that is made possible for our teachers.
You can purchase tickets online here.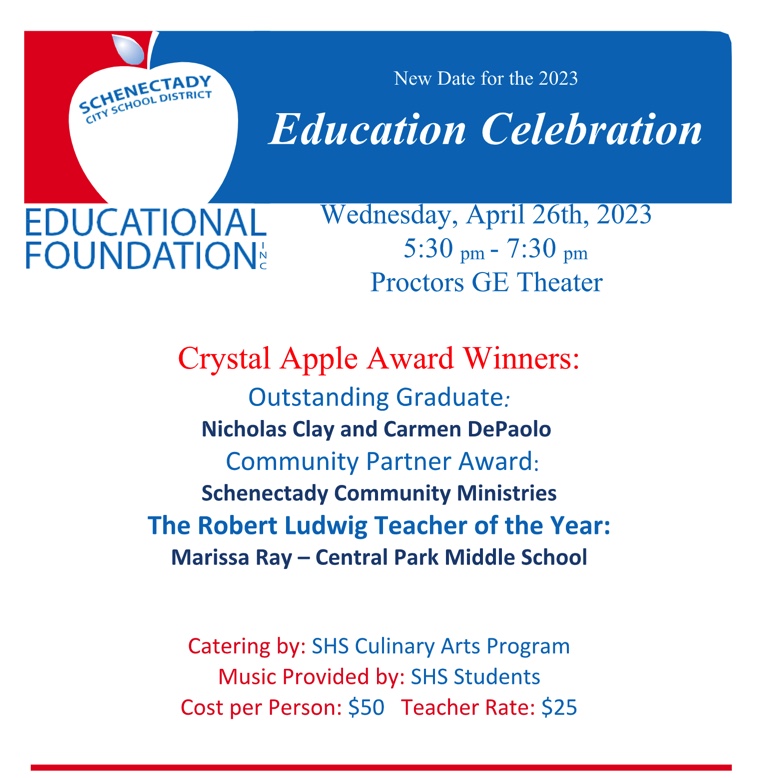 Our Spring Break STEAM Camp for students in grades 1-5 will run from April 10-14. More than 350 students took advantage of our February camp and we hope even more will join us in April. We've got lots of fun activities planned. Breakfast, lunch, and a snack. Transportation provided. Watch the video for highlights from the camp and visit our website for more: https://www.schenectadyschools.org/article/1029227. Sign up here.
Last Saturday was National Maintenance Worker Appreciation Day. Thank you to all the members of our dedicated facilities and maintenance team who work tirelessly to keep our buildings running smoothly. I appreciate you. Thank you for everything you do.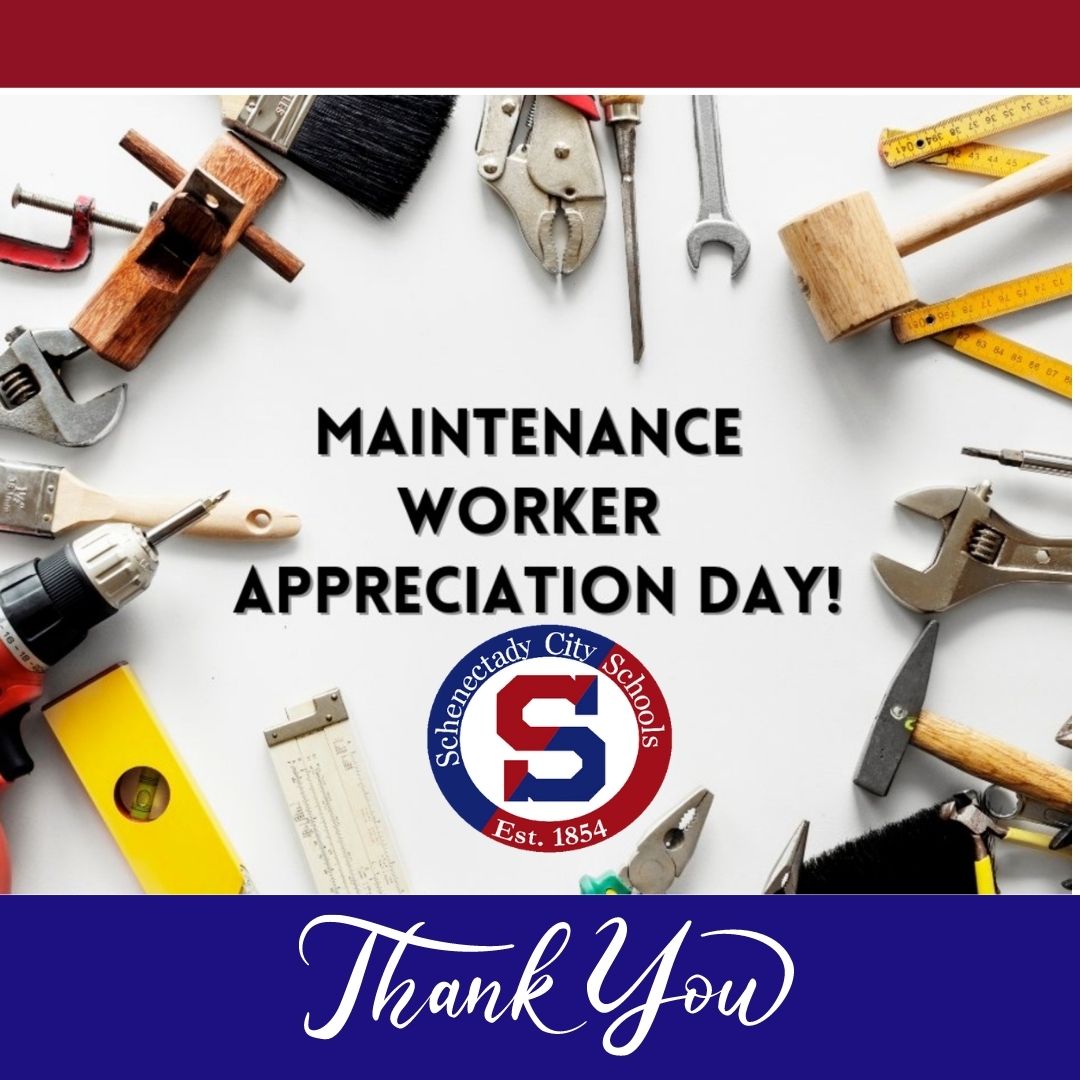 March is Women's History Month. The 2023 theme for Women's History Month is "Celebrating Women Who Tell Our Stories." This theme recognizes women past, present and in the future. To celebrate this theme, we spoke with students about their futures. Watch the video on our YouTube channel. https://youtu.be/ObRDNf9qQz4
I'm excited to be judging at the Future Chef Competition this afternoon at Schenectady High School. I can't wait to try the amazing dishes being prepared by our young chefs. What a great way to close out the week.
Have a great weekend
Sincerely,
Anibal Soler, Jr.
Superintendent of Schools
Code of Conduct Committee
Virtual Counseling for Students
We partnered with tbh to provide you with free access to virtual mental health counseling.
Whether you've tried out therapy before or not, tbh is a great place for you to build up a mental health routine.
Sign-up, learn real skills to help you navigate whatever is on your mind, and get started as soon as this week: https://www.tbh.us/scsd
If you have any questions, feel free to email the tbh team directly at scsd@tbh.us or send them a text message at 415.895.3932.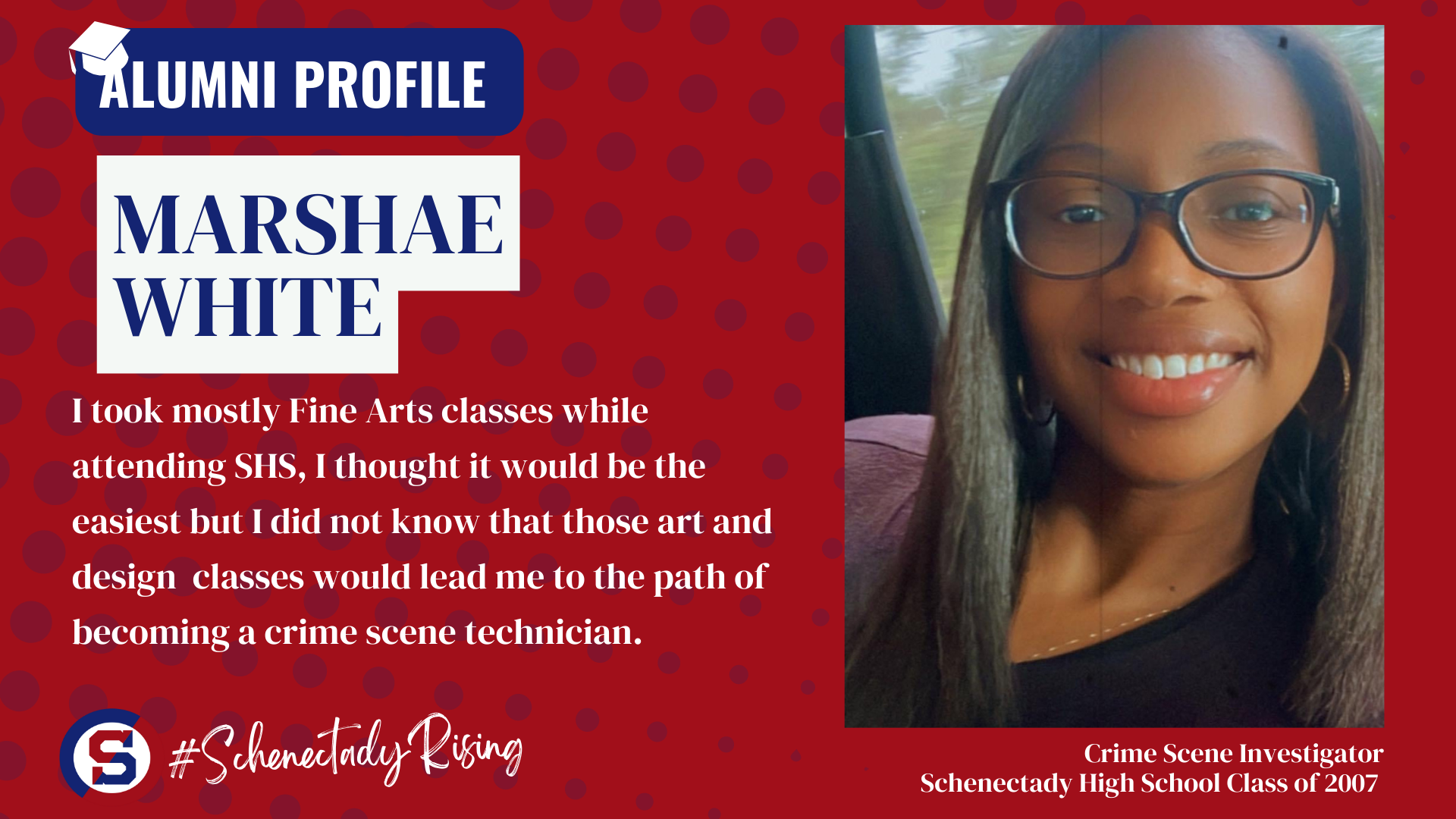 This week's featured alumnae is Marshae White, a 2007 graduate of SHS who currently lives in Georgia. Marshae credits skills she learned while working on the SHS yearbook with sparking her interest in photography. "I was in the Yearbook club with Mrs. Walsh and Mrs. Libertucci and that inspired my interest in photography. I later obtained a Photography Degree with a specialization in Biomedical and Forensic photography. This interest has afforded me with the opportunity to work in Medical Examiner's Offices, Police Departments, Sheriff's Offices, as well as have my artwork in various shows and exhibitions."
ALUMNI
Would you like to be featured?
If you are an alumni of SCSD and would like to be featured, let us know by completing this online form.
You can view Alumni Profiles here.
This birthday girl at Woodlawn got to taste maple sap directly from the tree they tapped in the school's yard.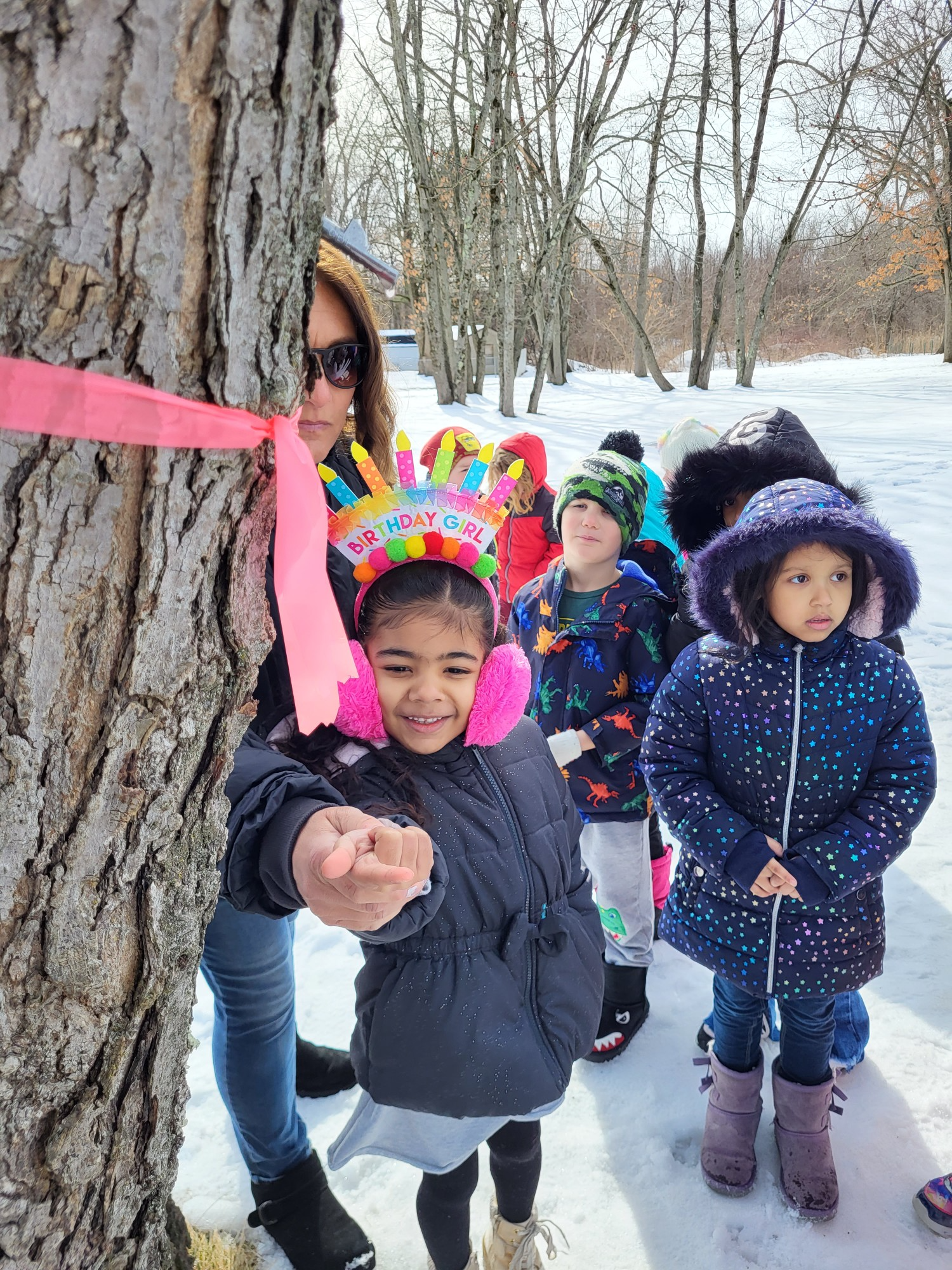 It's National Reading Month and that means we have guest readers visiting our youngest scholars.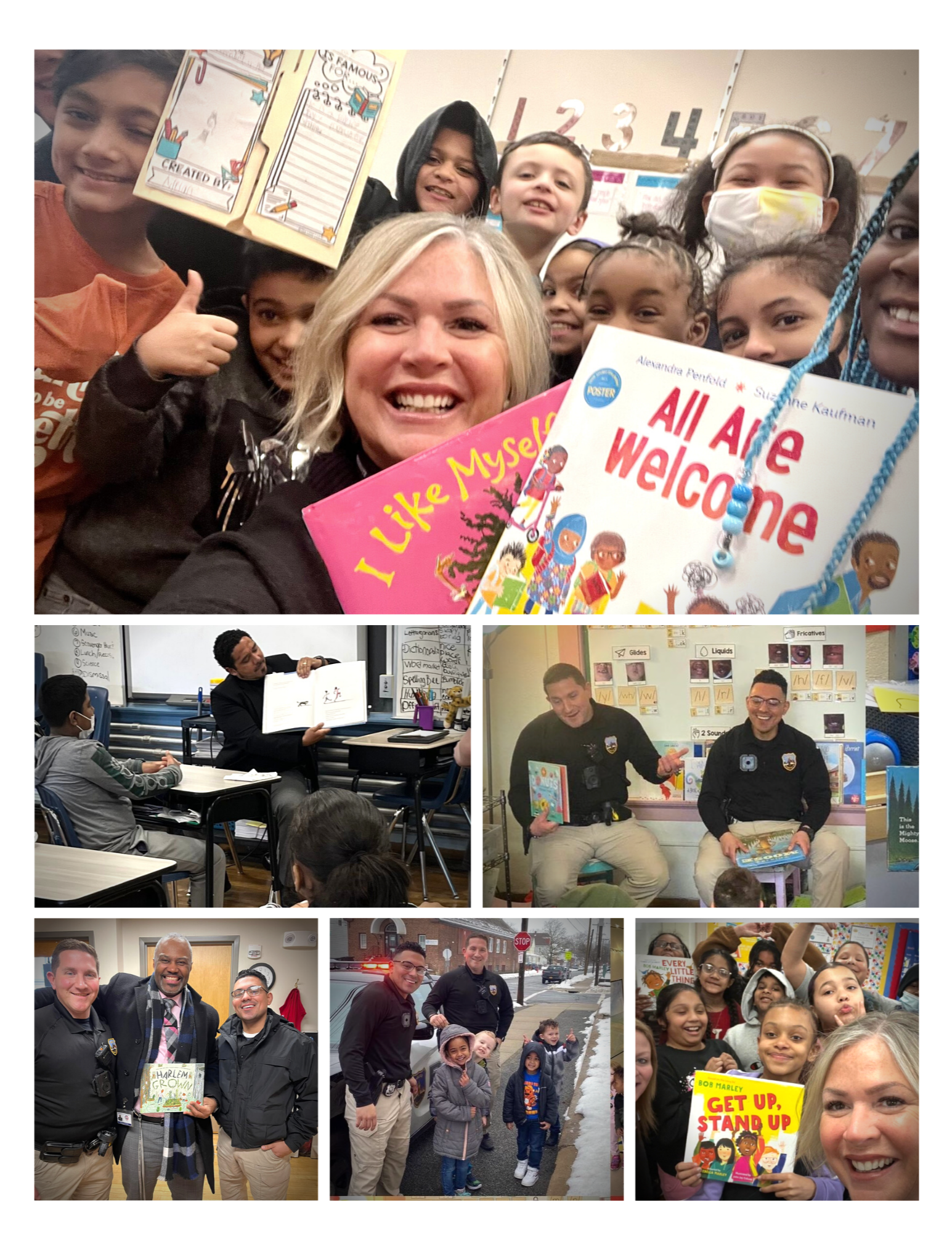 AUTHOR TIFFANY D. JACKSON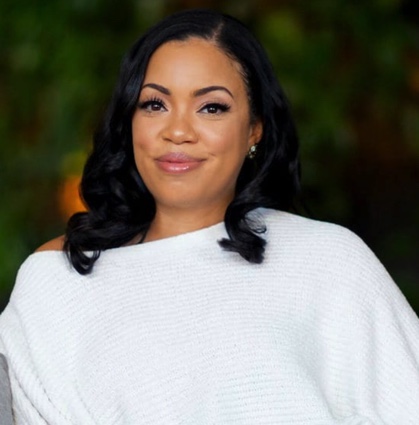 Catch up with the latest student stories, events, and news updates. It's everything Schenectady Schools, in your pocket. If you haven't already, download the app!


📲Download for Android https://bit.ly/3Mzposx

📲 Download for iPhone https://apple.co/3lAXbWA