WEEK ENDING NOVEMBER 04, 2022 | VOLUME 2 ISSUE NO. 11


Happy Friday,
It's hard to believe that it is already November. Before you know it, Thanksgiving and the winter holiday season will be here.
In addition to Veterans' Day and Thanksgiving, this month is Native American Heritage Month. It serves as a time to recognize and celebrate the historical, cultural, societal, and educational contributions of Native people. There are more than 9 million Native Americans and Native Alaskans living in the U.S and more than 500 federally recognized tribes with hundreds of different cultures. Let's all take a little time this month to recognize the rich and diverse cultures, traditions, stories and contributions of Native American people as well as acknowledge their hardship and struggles throughout history as well as today. If you want to learn more, the Native American Heritage Month website has some great resources, events, stories and a teacher's guide.
Earlier this week, we had our monthly principals' meeting. Like with previous meetings, we brought the secondary school leaders together in the morning and the elementary leaders together in the afternoon. Fantastic conversations took place around grading, creating calm spaces, school improvement planning and more. These were two great meetings both with the goal of working together to improve and ensure our students have what they need to be successful.
Yesterday, members of our hiring team were at a job fair at SUNY-Schenectady. We met some fantastic candidates for various positions who I've heard about and expect we will be looking to hire. We have many openings that we are looking to fill immediately. We will be holding a district job fair on Tuesday, November 15 from 4-6 p.m. at Steinmetz Career and Leadership Academy (SCLA). At that time we will be holding on-site interviews and will be doing contingent hiring on the spot. Please spread the word to all your family and friends. We have a need for nurses, paraprofessionals, school safety officers, security monitors, culture and community engagement specialists, cleaners, custodians, secretaries and lunch monitors. You, or someone you know, might be a good fit for our district. Don't miss out. Take a look at our openings and consider joining our team. Watch our videos to hear why members of our team enjoy their work in Schenectady.
Next Thursday, November 10 and Wednesday, November 16 are half days of school for all elementary school students. Parent teacher conferences will be held in the afternoon. If you have not had a conference with your child's teacher and still don't have one scheduled, it's important that you do so. If the conference times are not good for you, please let your child's teacher know so they can schedule another time or find a way to connect with you. These conferences are important because they are about how your child is doing so far in school and ways we can work together to ensure academic success. Remember, we are in this together.
Congratulations to Schenectady High School Students Angelo Delaney, Frankie DiMezza and Liam Melendez on their acceptance into this year's Area All-State Music Festival. This is a great honor. They will join top student musicians from other school districts at the festival which will take place November 18 and 19 at Saratoga Springs High School. Congratulations and good luck.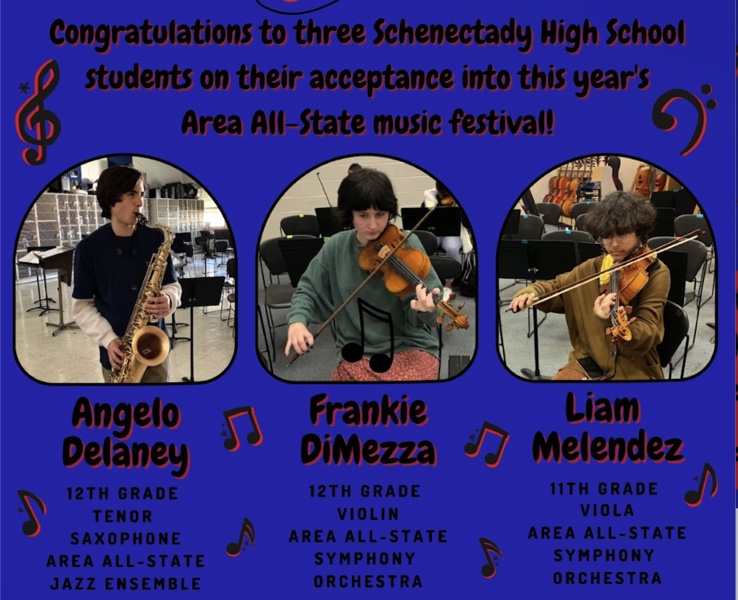 We are accepting applications for our 21st Century Afterschool Programs at Keane, the three middle schools, Schenectady High School and SCLA. If you are a parent of a student in one of these schools and would like your child to attend, please complete the online application. The program recently started and runs through June 2.
If your child doesn't attend one of these schools and you are looking for an extended day option, we will be launching extended learning programs in our other schools. Please reach out to your child's school for more information.
We have some great shows coming up at the Sayles School of Fine Arts. The first art show of the 2022-2023 School Year "Fragmented Realities: Artwork by Robert Gullie," will open November 7 in the Henry & Miriam Butzel Gallery. There will be an opening reception on November 9 from 3:45 - 4:45 p.m. and 6-7 p.m. The show is open through December 5. Please try to stop by.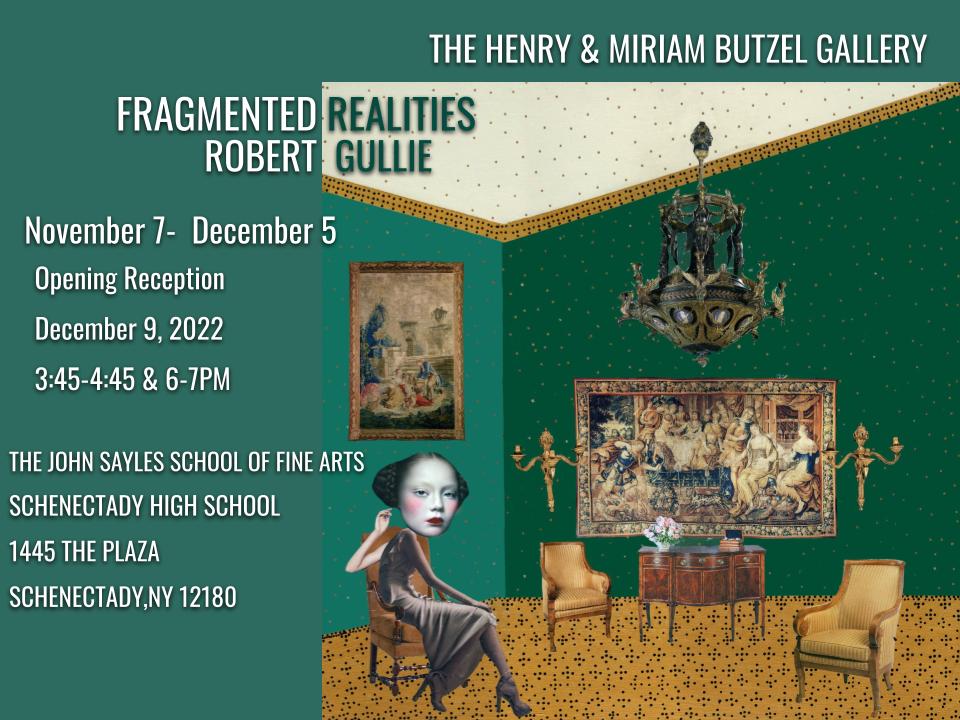 Later in the month, the Blue Roses Theatre Company is presenting their production of "Clue." The show will open on November 17 and run through November 19. Showtime is 7 p.m. with an additional matinee performance on November 19. I hope to see you there.
The playbill for this production was created by Schenectady High School Student Giuliana Huamani. Students taking digital Arts at SHS each created Clue cover art and the winner was selected by student vote. Check out photos from the classroom below.
The first quarter marking period closes on November 10. Report cards will be sent home with elementary school students and mailed for those in grades 6-12 on November 18.
We will be presenting an update on the Secondary School Redesign at the next Board of Education meeting scheduled for Wednesday, November 9 at 6:30 p.m. at Schenectady High School. As always, livestream will be available too.
Don't forget Daylight Saving Time ends Sunday at 2 a.m. Turn your clocks back one hour. That means you get an extra hour of sleep this weekend.
Have a fantastic weekend. Enjoy the warm fall temperatures, relax and unplug.
Sincerely,
Anibal Soler, Jr.
Superintendent of Schools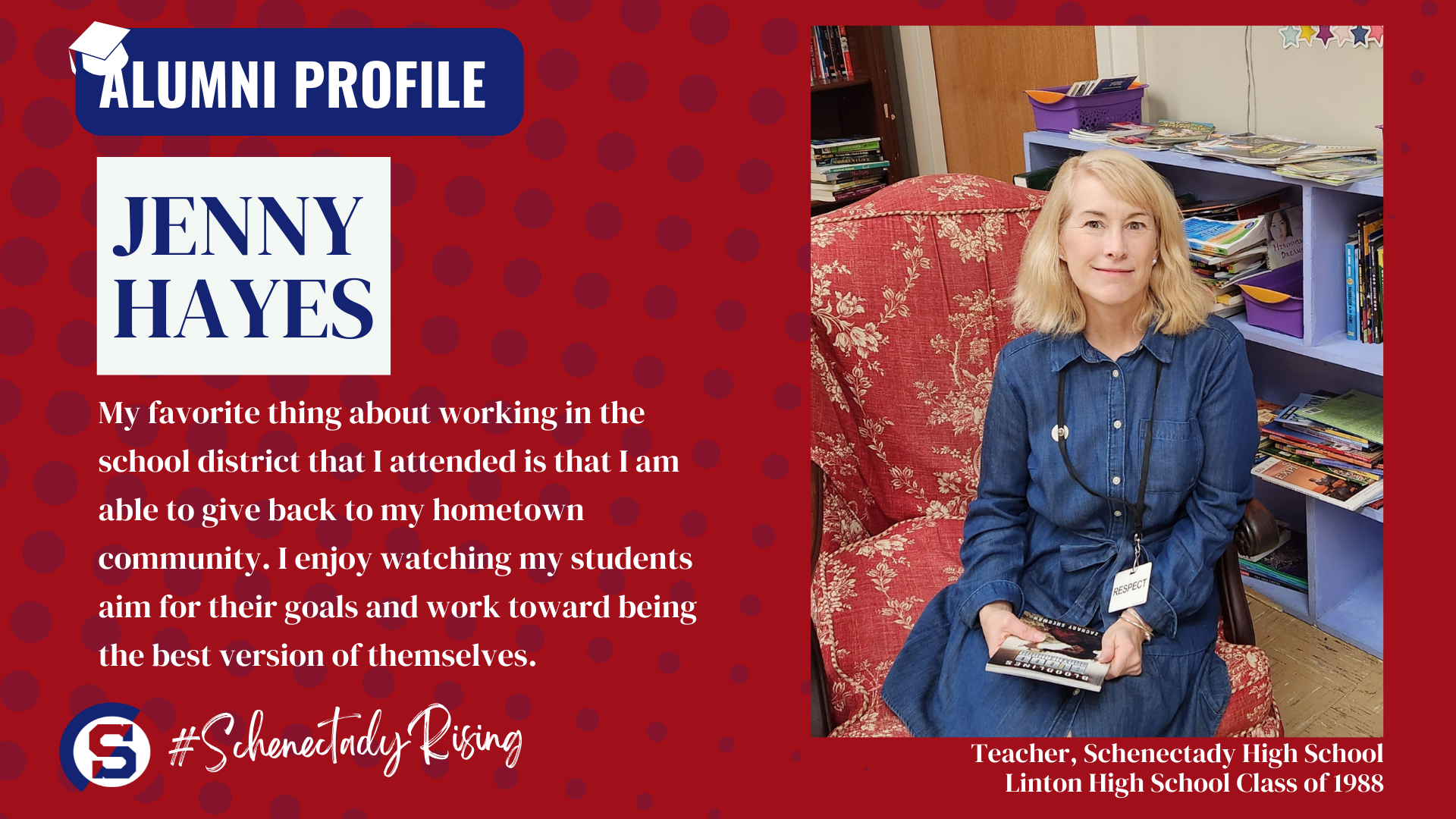 This week's featured alumnae is, Jenny Hayes, a special education teacher at Schenectady High School, and a 1988 graduate of Linton High School. She credits connections made with adults while attending high school with inspiring her to pursue a career in education. "My school counselor, Mrs. Caferelli, encouraged me to major in Education in college. I am grateful for Mrs. Caferelli's guidance since teaching has been a very rewarding career."
ALUMNI
Would you like to be featured?
If you are an alumni of SCSD and would like to be featured, let us know by completing this online form.
Blue Roses Theatre Company presents Clue Nov. 17- 19 at 7 p.m. with an additional matinee show at 2 p.m. on Nov. 19. Poster designed by Giuliana Huamani.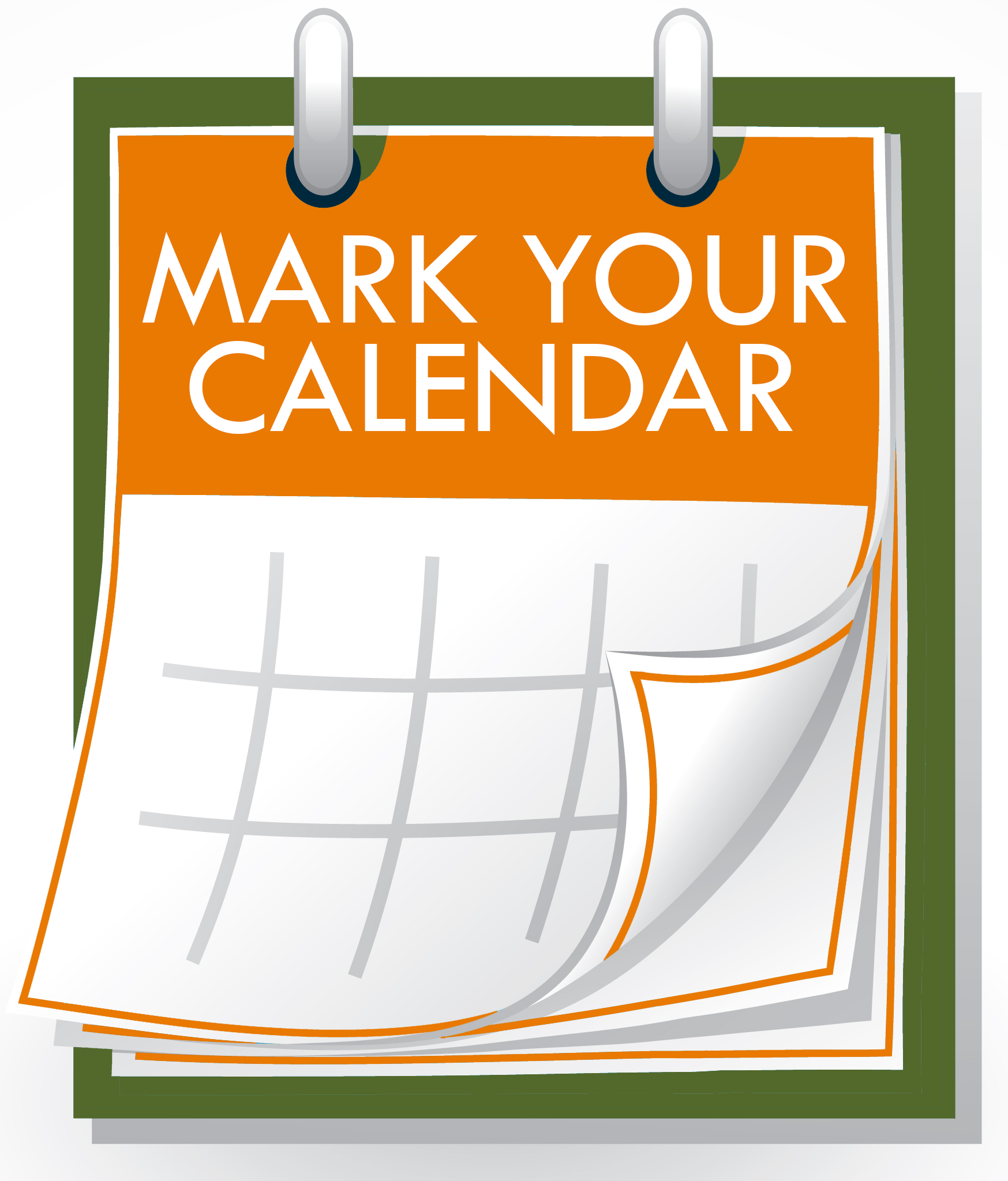 NOVEMBER REMINDERS
November 10
Half Day of School for Students in Grades Pre-K through 5, Parent Teacher Conferences
Dismissal will be at 10:55 a.m.
November 11
No School, Veterans Day Holiday
District Offices are Closed
November 16
Half Day of School for Students in Grades Pre-K through 5, Parent Teacher Conferences
Dismissal will be at 10:55 a.m.
November 23 - 25
No School, Thanksgiving Holiday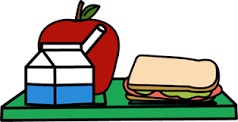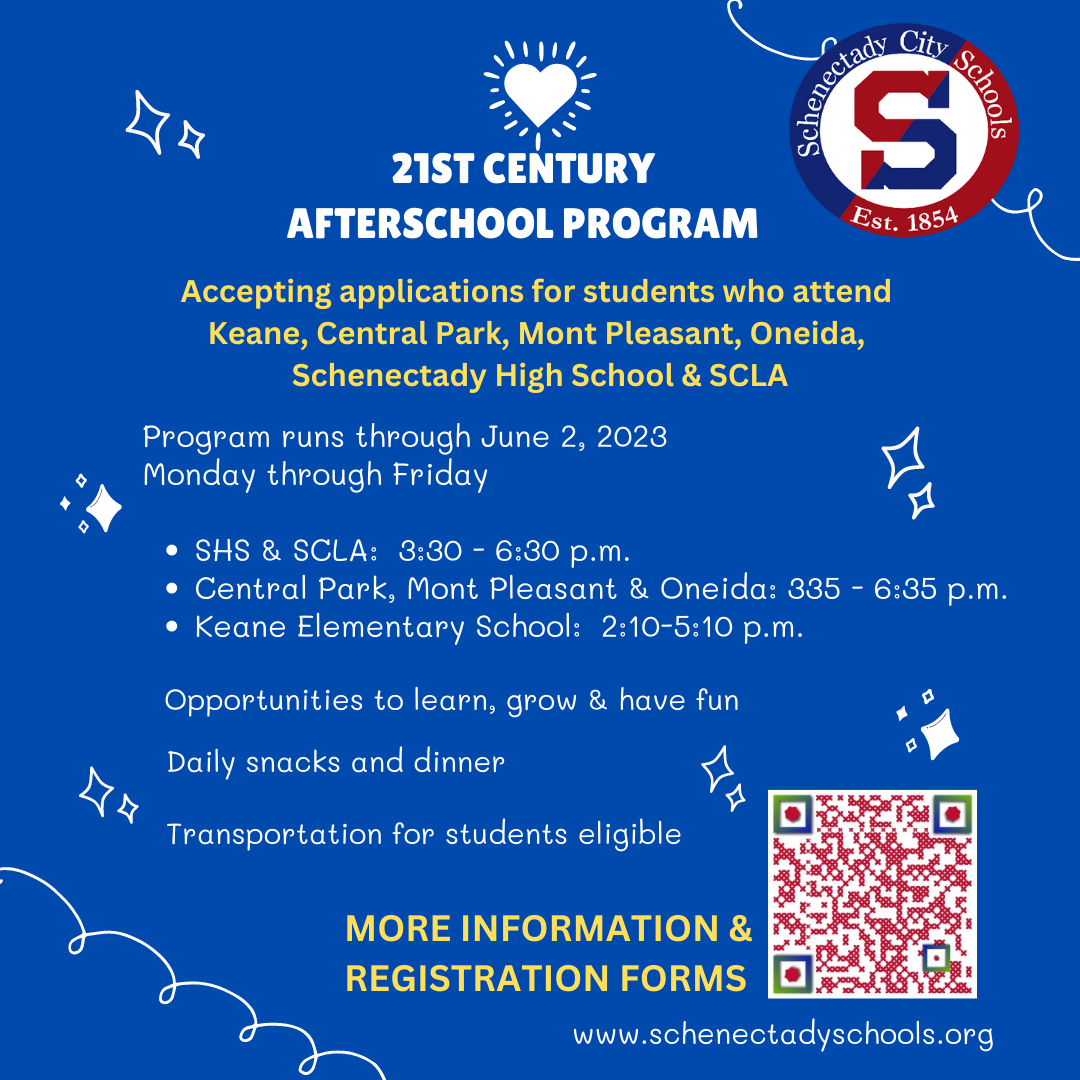 21st CENTURY AFTER SCHOOL PROGRAM
We are accepting applications from students who attend Keane, Central Park, Mont Pleasant, SHS, SCLA for the 21st Century After School Program. More Information
EXTENDED DAY PROGRAMS IN OUR SCHOOLS
If you are interested in the extended day program in your child's school, please contact your child's school.
Starbooks Cafe in Miss Ray's ENL classroom at Central Park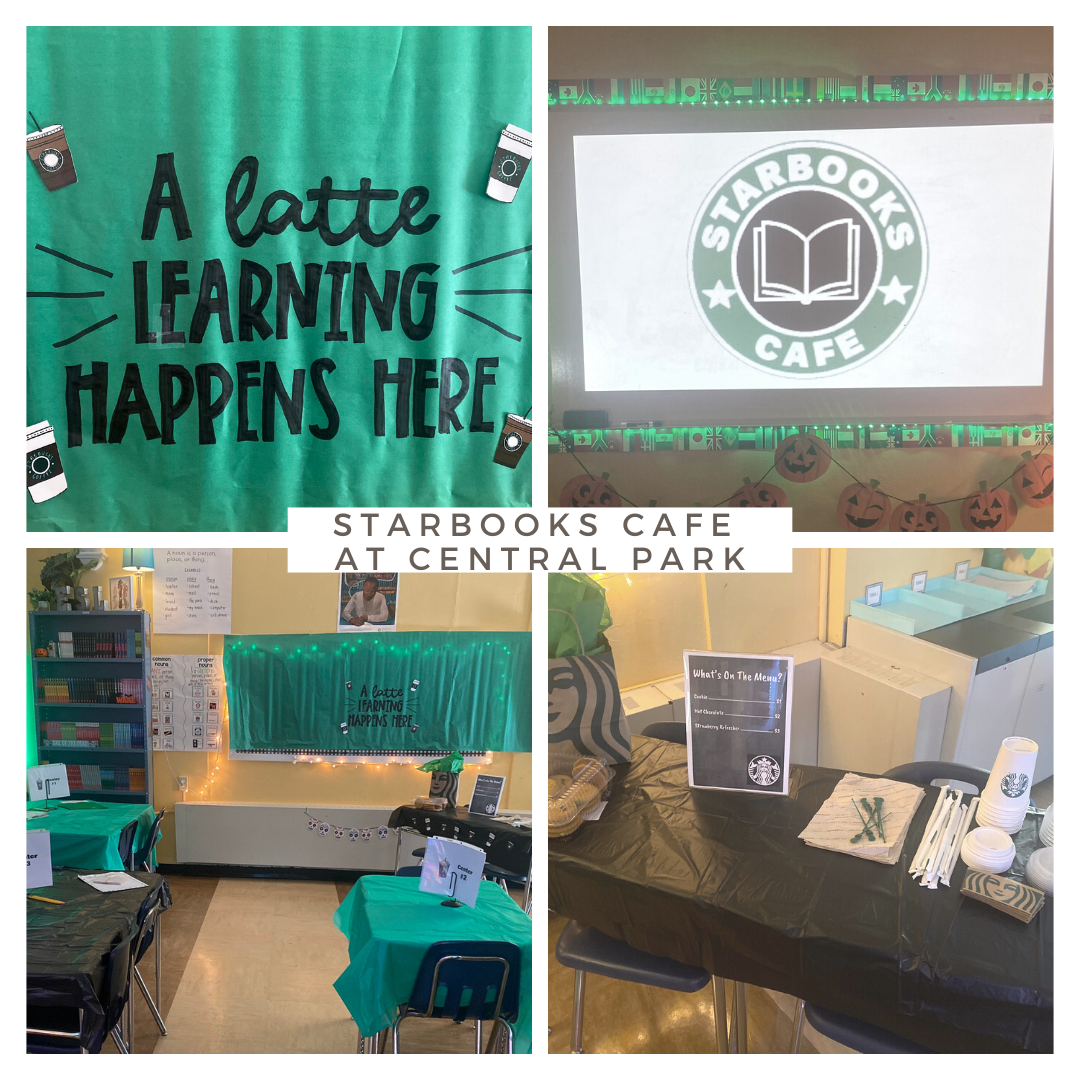 Job Fair Downtown at Center City
As part of the district's hiring campaign, representatives from Human Resources and the Office of Innovation, Equity and Engagement met with job seekers at a job fair hosted by Schenectady College and Career Outreach Center (SCCOC) and the NYS Department of Labor. If you missed it, you'll still have a chance to attend our district job fair on November 15! TWEET

Smash Bash at Zoller with Schenectady County Recycles
🎃We had a smashing good time saving these pumpkins from the landfill with Schenectady County Recycles, students, staff and community members. These pumpkins will be composted, returned to our Farm 2 School Program, and used to grow more plants in our school gardens.
Check out the pictures on our Instagram.
Keane School Trick or Treat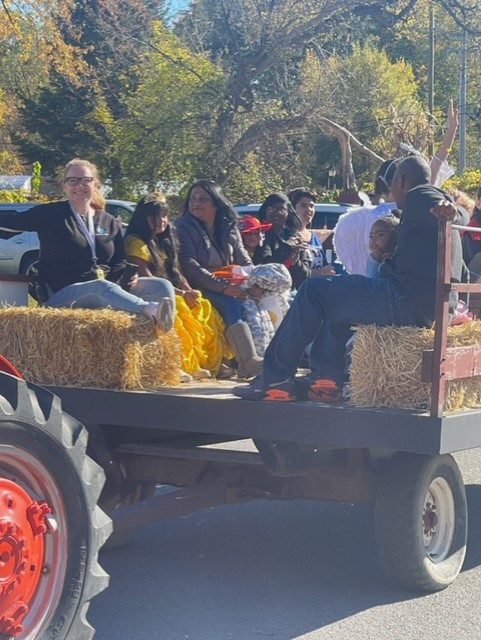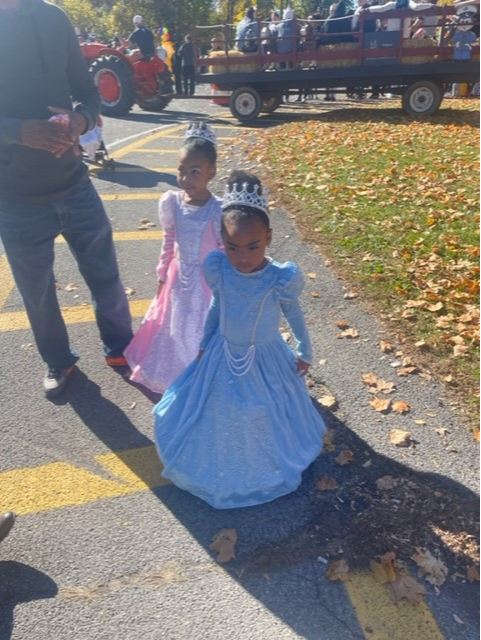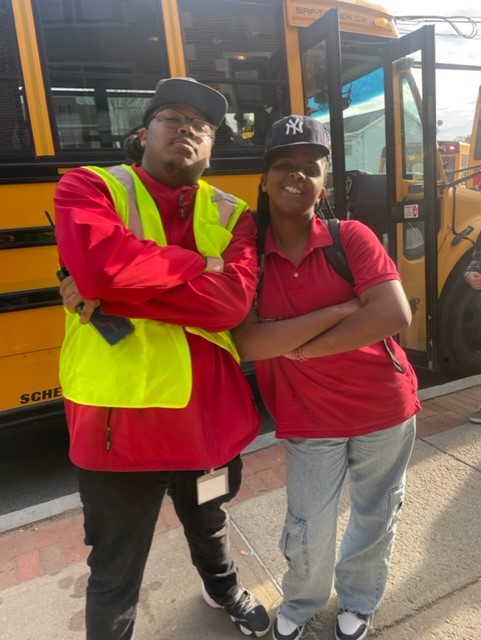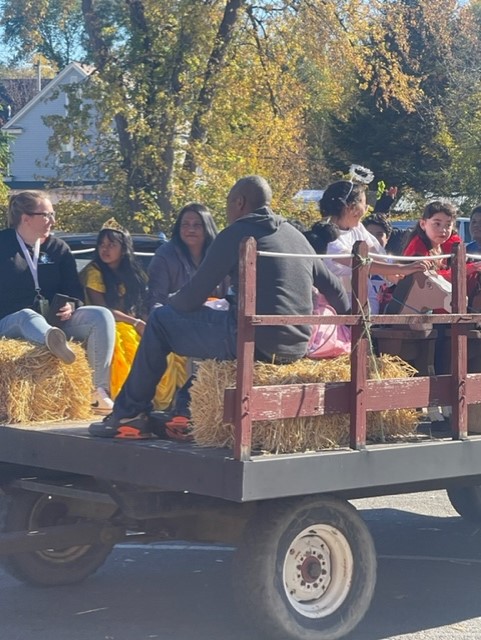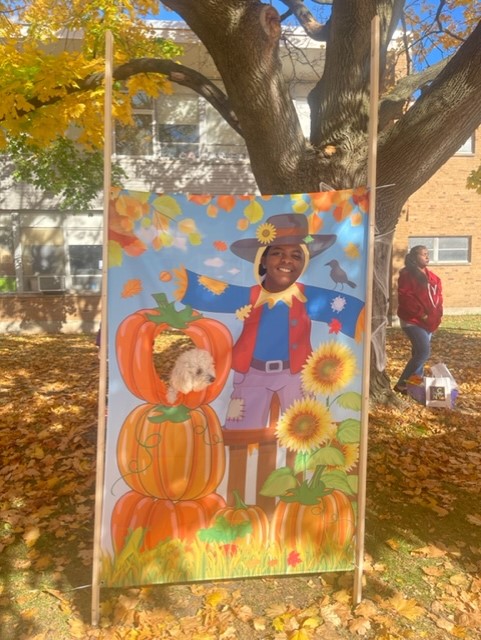 Visual and Performing Arts Leadership Community Assembly
Help Our School Win a Virtual NFL Experience
Scan the QR code or visit Milkvids.com and vote for Schenectady City School District to win a virtual visit from NFL players.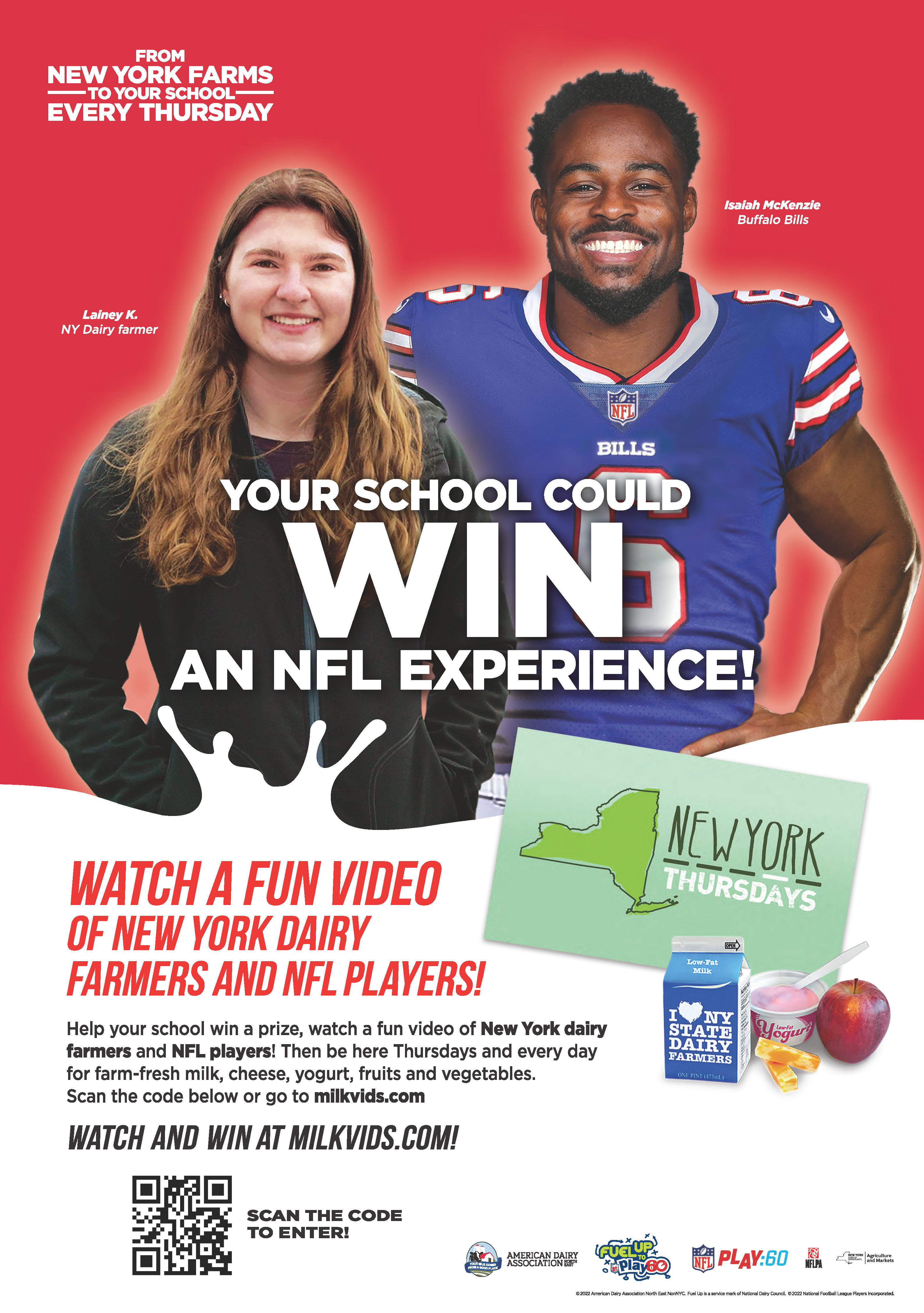 Call for Muses

The Working Group on Girls of Schenectady has put out a call for Muses. Muses are caring, supportive, encouraging mentors to girls!
Sch'dy Connects Job Fair

Schenectady Connects is holding a Career Fair on November 17 from 10 a.m. - 12 p.m. at the Schenectady Library Main Branch, McChesney Room, 99 Clinton St.
Call 518-344-2737 if you are interested in resume assistance.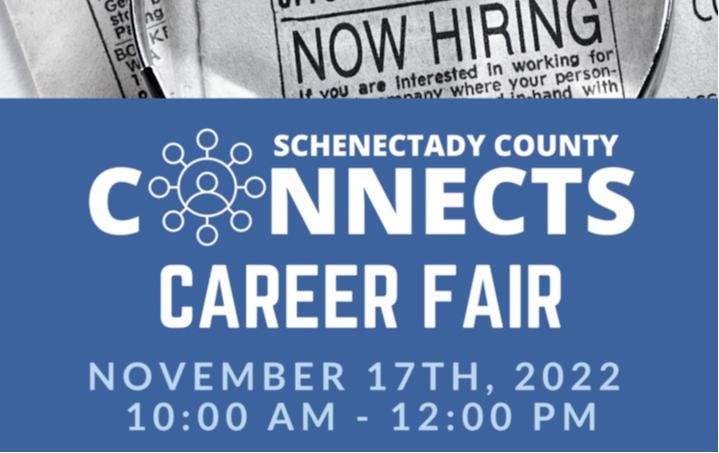 CARES of NY Holding Forums
CARES of NY, Inc. is working with the cities of Schenectady, Tory and the Town of Colonie to create plans for spending HOME-ARP Funding to reduce homelessness. They are holding two virtual public forums to share information and answer questions. Registration required.
Catch up with the latest student stories, events, and news updates. It's everything Schenectady Schools, in your pocket. If you haven't already, download the app!


📲Download for Android https://bit.ly/3Mzposx

📲 Download for iPhone https://apple.co/3lAXbWA