WEEK ENDING OCTOBER 07, 2022 | VOLUME 2 ISSUE NO. 7


Good afternoon,
I'm sure everyone is looking forward to the long weekend so I'll be brief today. I'll start with some words of gratitude and recognition. October is National Principals Month so I want to take the opportunity to celebrate and honor our school principals for their vision, leadership, hard work and for going above and beyond.
The job of a school principal can be very rewarding but every day is different and some can be filled with challenge. Principals are responsible for managing their schools which includes shaping curriculum, teaching and learning, coaching teachers, safety, communication, hiring staff, implementing programming, formulating a budget, and most importantly, they are responsible for the success of every student in their school.
A principal's work is never done. They are always "on," constantly moving and as we've seen with the pandemic, always have to be ready for change at any given moment.
Each week this month, I will be highlighting a few of our principals in my brief. Today, I recognize Laurie Timmis, Desmond O'Connor, John Perreault, and Chad Sitts, one of our newest principals. Their photos and more information is available to the right.
Please join me this month by taking time to say "thank you" to your school principal.
Last Sunday was National Custodian Day. Thank you to our incredible custodians and cleaning staff who work tirelessly behind the scenes to keep our schools safe and clean. They are often the first ones to arrive each day and they are always here to help whenever and wherever they are needed. Our school custodians are dedicated and care about our students and staff. They are important members of our school team and deserve to be celebrated. I thank each of you.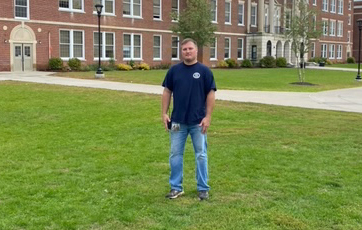 Pictured Above: Brad Hough, Custodian at Mont Pleasant Middle School and Central Offices. Pictured Below: Tim Horan and Steve Costello, Cleaners at Schenectady High School.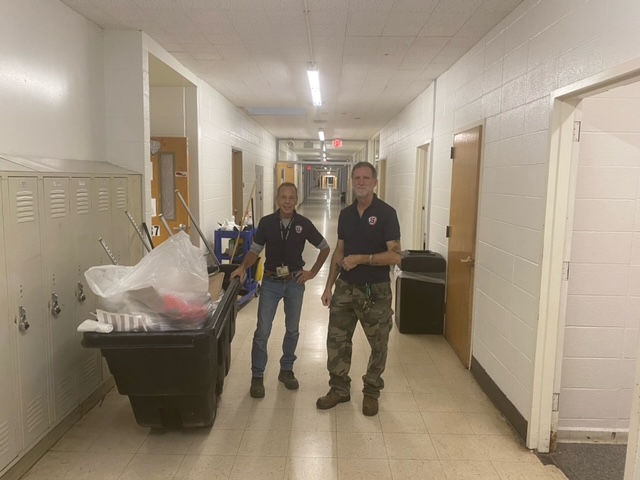 Congratulations to the Schenectady High School eSports team which participated in their first official match this week. Our League of Legends team won the match against Chittenango High School from the Syracuse area. Way to go!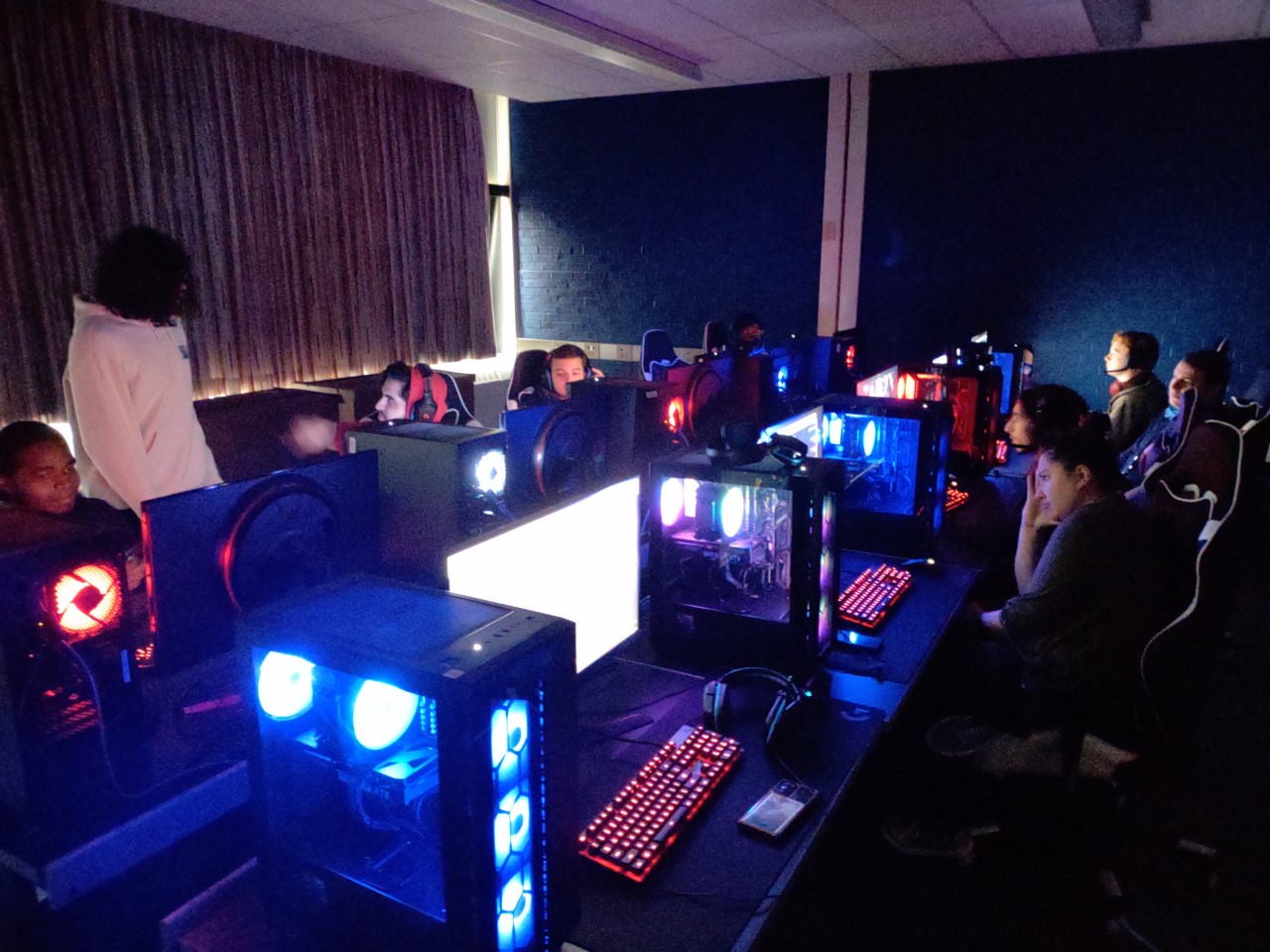 I speak often about the importance of community, partnering, and how we are all in this work together. Collaborating with the members, agencies and organizations in our community only serves to strengthen our city, our district and our families. We will be talking much more about this with the coming launch of our community schools.
Each and every week, many different partners step up to the plate to help our families out, especially during challenging times. Thank you to Ellis Medicine for scheduling another school vaccination clinic so that families can get their children vaccinated as soon as possible. The clinic will be held on Tuesday, October 11 and Wednesday, October 12 from 2- 6 p.m. at the McClellan Street Health Center. No appointment is needed. This is important for those families who have been unable to get an appointment quickly at their healthcare provider's office.
I also wish to thank Schenectady Police Sgt. Plowden (an SHS graduate) who presented and worked with our district safety team today. The day's activities included professional development and circling up the safety team and parent liaisons to build trust and strengthen the team. I am grateful to our entire safety team, led by Jeff Russo, as well as the the Schenectady Police Department and Sgt. Plowden for their continued partnership with us and in our work to keep our schools and community safe. Sergeant Plowden is also one of our district's Community Engagement Officers (CEO). It's all about teamwork.
This month is Fire Prevention Month and I wish to also thank the Schenectady Fire Department and our local firefighters for taking time out of their schedules all month to visit with our elementary school students and talk about fire prevention and safety.
Earlier this week, we held our monthly leadership meeting at which all of our administrators come together to discuss current events, curriculum and instruction, and tools, systems and processes. Jay Jacobs and Nicki Foley from Clarkson gave an update about the "Grow Your Own Program." We look forward to presenting opportunities for our students and staff to jump on a pathway to higher education or elevated career change. They spoke about two students in the Clarkson MAT program who are now on track to become teachers in our district. One is completing a residency at SHS and the other is working as a long-term sub as an arts and theater teacher at Mont Pleasant. We will share more about them soon. If you are interested in learning more about the pathway, please reach out and let us know.
I want to acknowledge and thank five of our high school students who presented at the facilitator session "Elevating Student Voice," at Capital Region BOCES. Harmony Elliot, Damonni Farley, Isiah Roberts, Johnathan James and Oluwadamiloa Lawal are fantastic role-models and were participants this morning. Student voice is essential. The thoughts, ideas, opinions and values of our students make us better. They are a force that can drive change in the school and community. I am proud of our students, staff and district for continuing to empower student voice and helping our students feel invested in their own learning.
I continue to enjoy the Hispanic Heritage reading tour. I had a great time earlier this week reading to a class at Martin Luther King Jr. Elementary School.
Schenectady High School held a festive and fun homecoming celebration last week. Thank you to all involved in the planning of those events. By all accounts, it was a great time.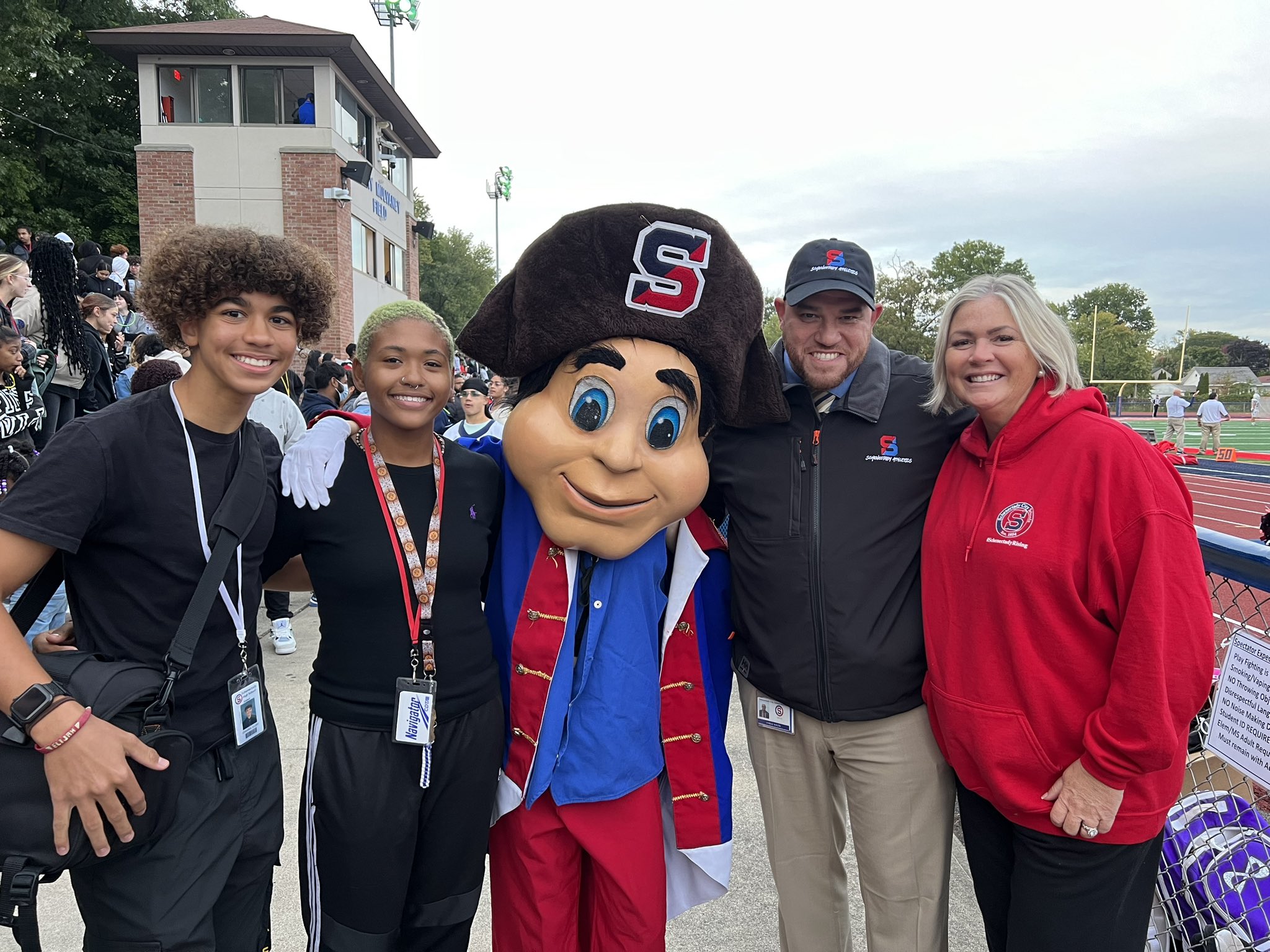 Lastly, just a reminder that Monday is a holiday, Indigenous Peoples' Day. The holiday honors and celebrates the history, cultures, and contributions of native American people in the U.S. The Old Farmer's Almanac provides information including why it is celebrated and how to celebrate.
I hope you enjoy, have some fun, get some rest and enjoy what looks to be a beautiful fall weekend. If you have the time, please come out and support our athletic teams. The schedule is online here.
Take care,
Anibal Soler, Jr.
Superintendent of Schools
National Principals Month 2022
Celebrating Our School Principals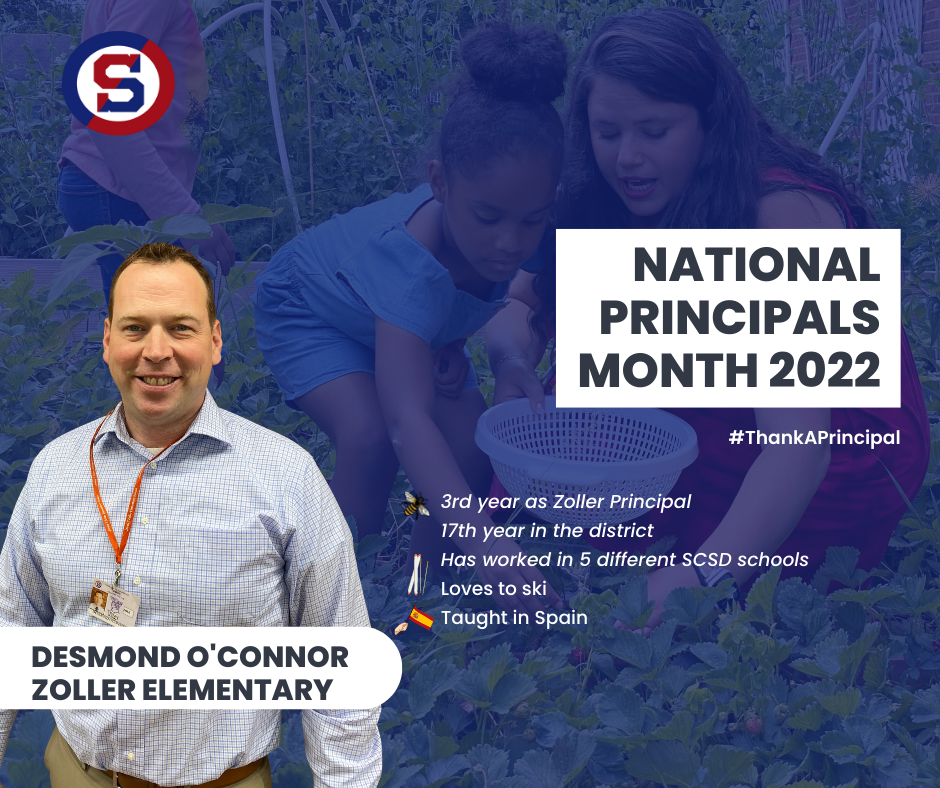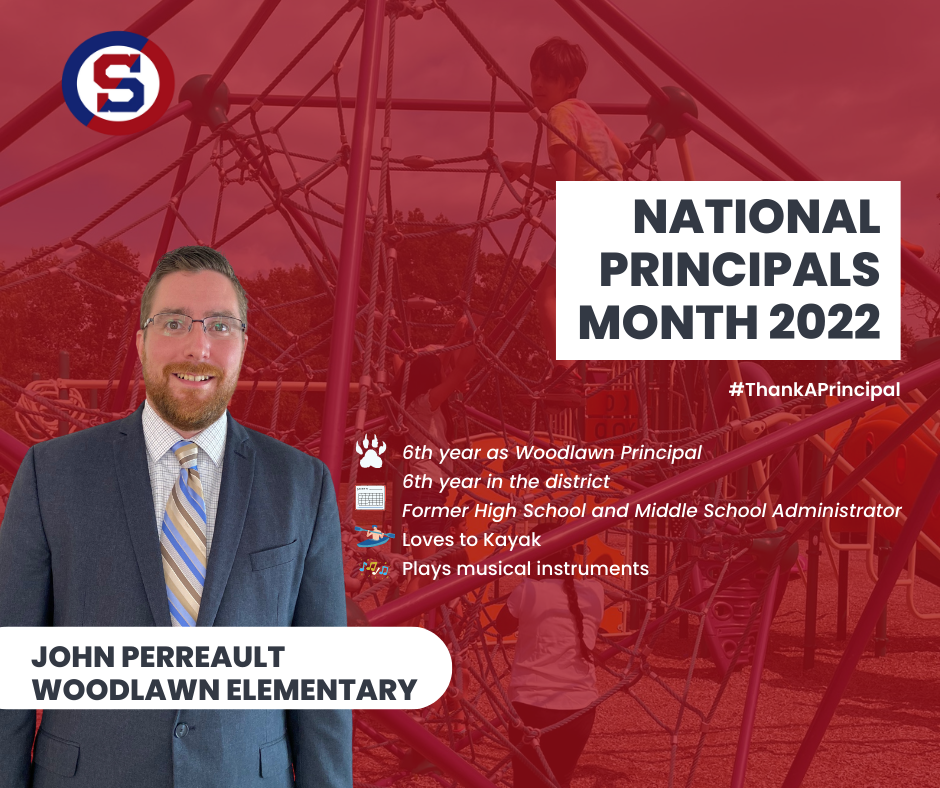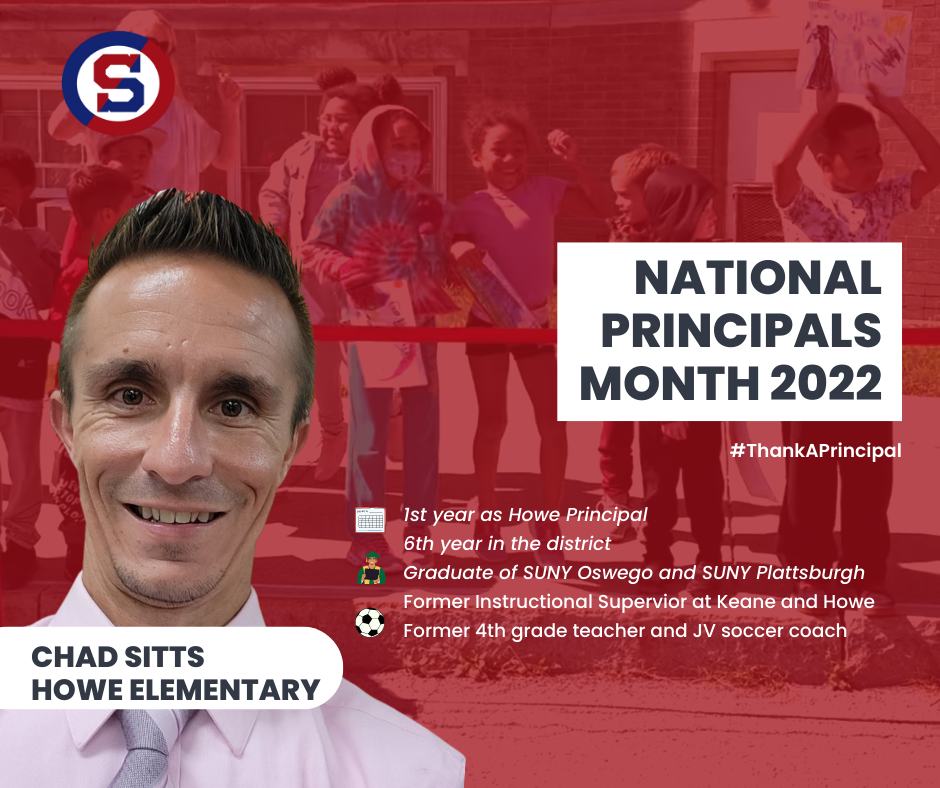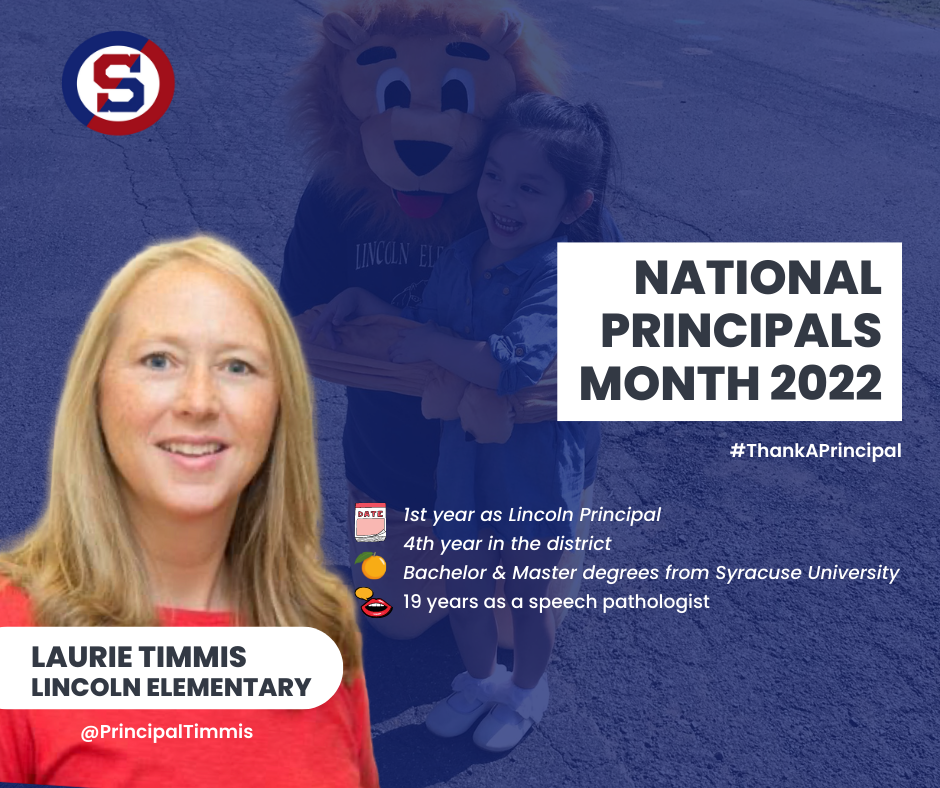 Sgt. Plowden works with District Safety Team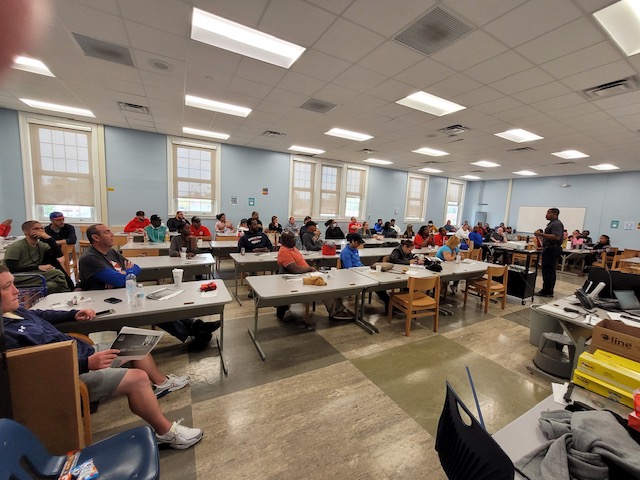 Schenectady Police Sergeant Plowden met with our school safety team this week.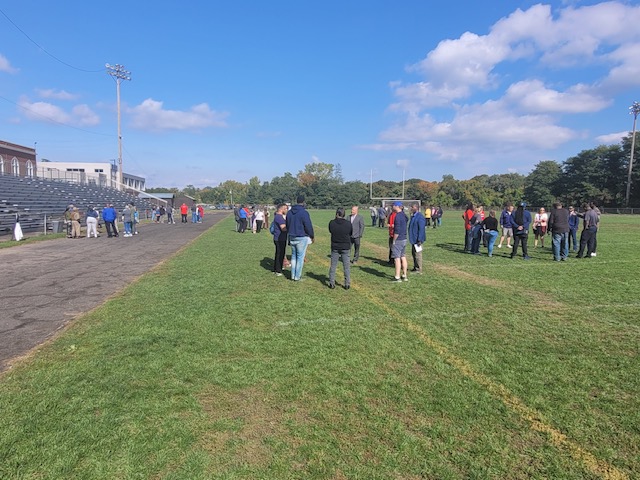 As part as the Safety Team professional development Friday morning, team members and parent liaisons circled up for team-building.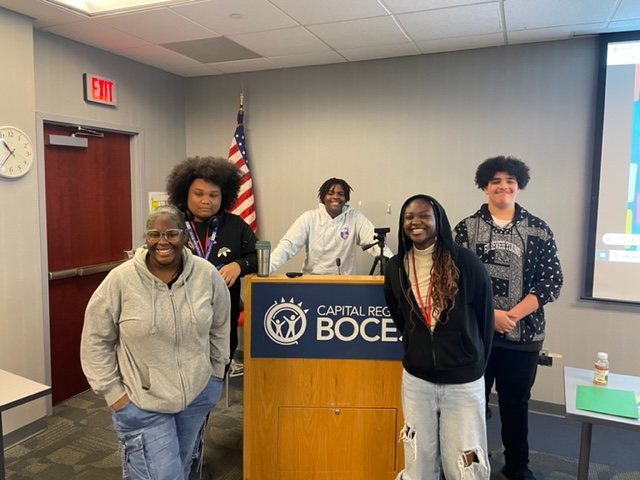 Schenectady High School Students Harmony Elliot, Damonni Farley, Isiah Roberts, Johnathan James, and Oluwadamilola Lawal participated in the "Elevating Student Voice" facilitator session held at Capital Region BOCES this week.
Supt. Soler Reads to Students at King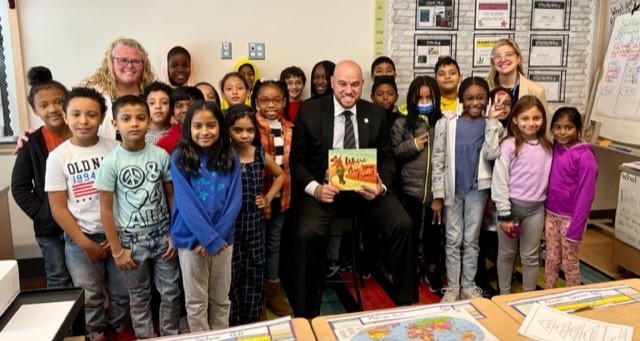 Earlier this week, Superintendent Soler read to a class at Martin Luther King, Jr. Elementary School.

October 10: Indigenous Peoples' Day
No school and district offices closed.
October 12: Interim Reports for Secondary Students will be mailed.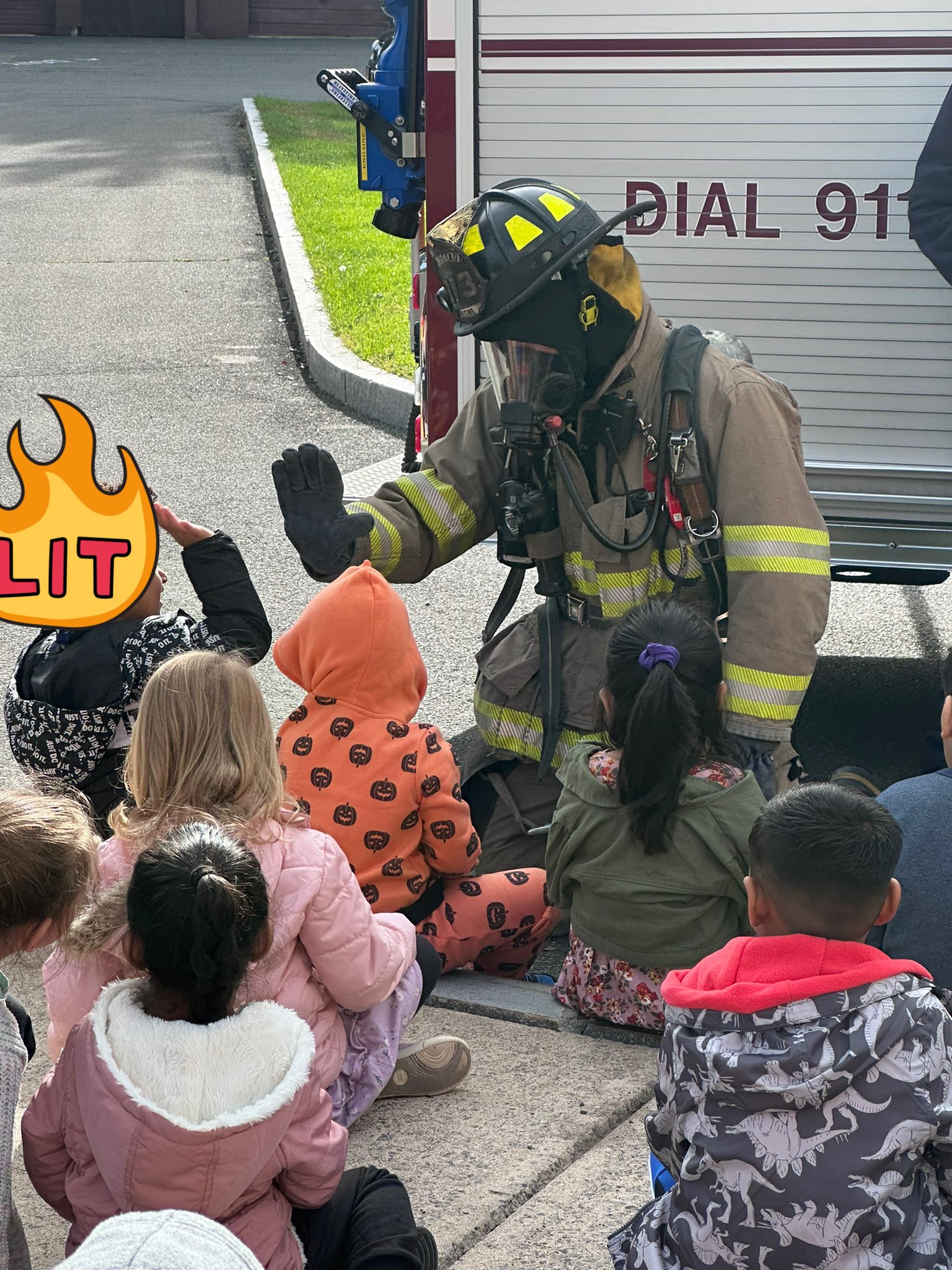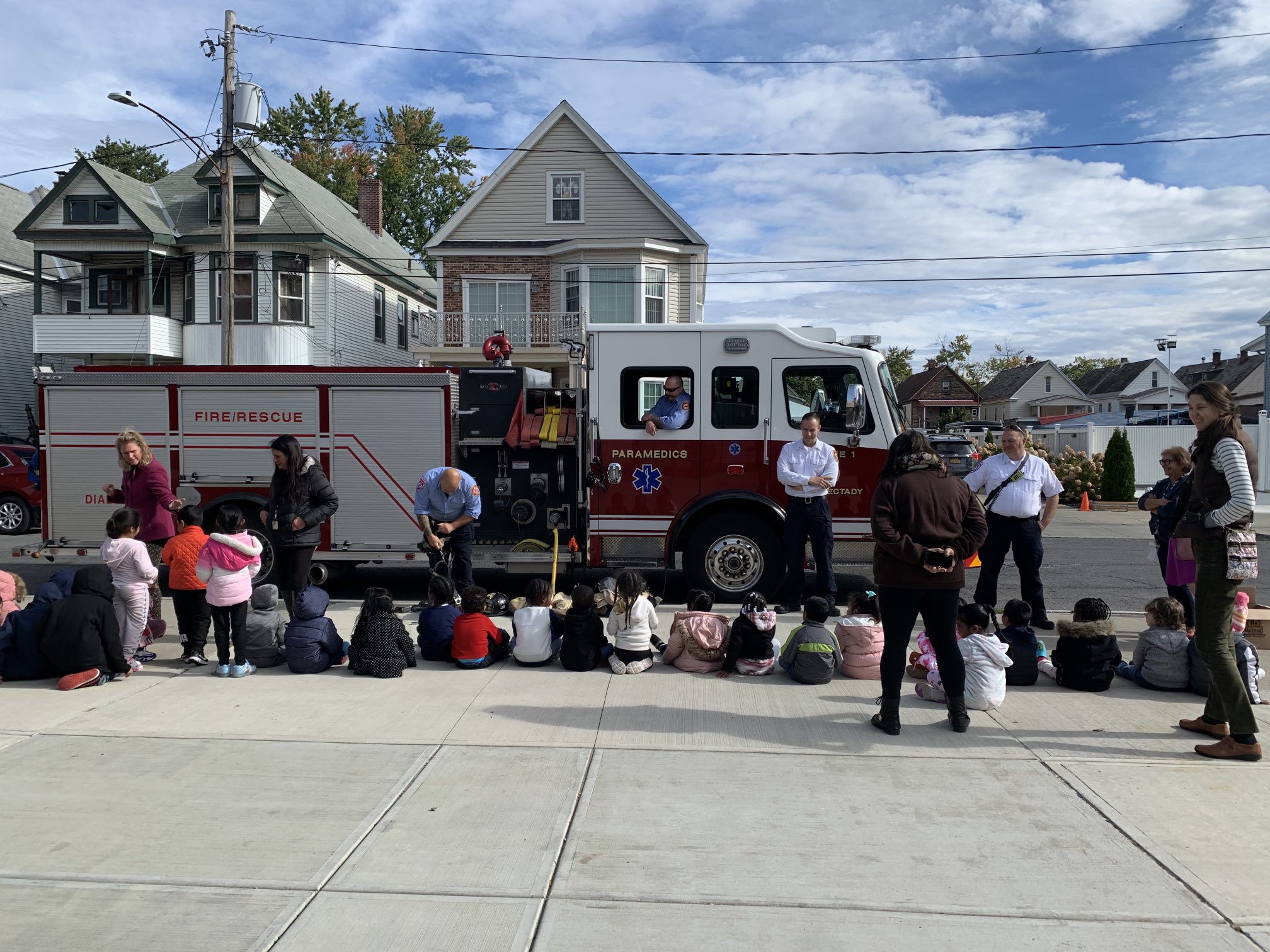 Each year during Fire Prevention and Safety Month the Schenectady Fire Department visits each elementary school for fire prevention and fire safety lessons with our youngest learners.
Above: Members of the Schenectady Fire Department meet with students at King School.
Left: Firemen talk with students from Yates Elementary School.
Watch for more school visits with the Schenectady Fire Department throughout the month.
Safety Team Dedicated to Our Students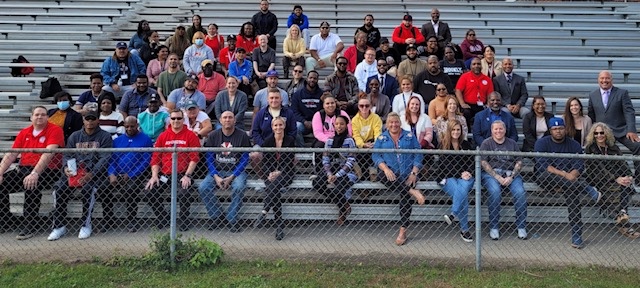 Our district Safety Team, including the Innovation, Equity and Engagement Specialists, came together on Friday for team-building and professional development.
Varsity football enters through the inflatable helmet .
Visual & Performing Arts Student Featured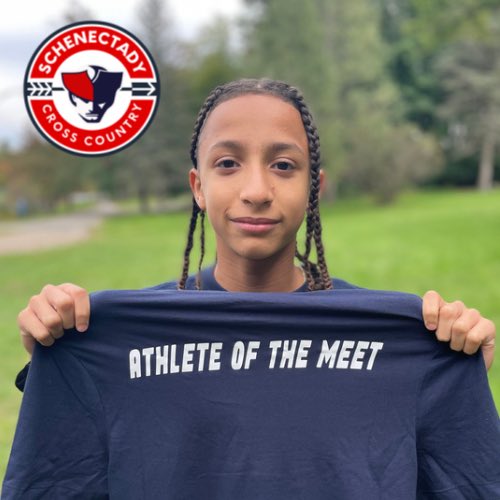 Alucien Gonzalez finished 3rd at Grout Run and earned his first win for Schenectady XC in Ballston Spa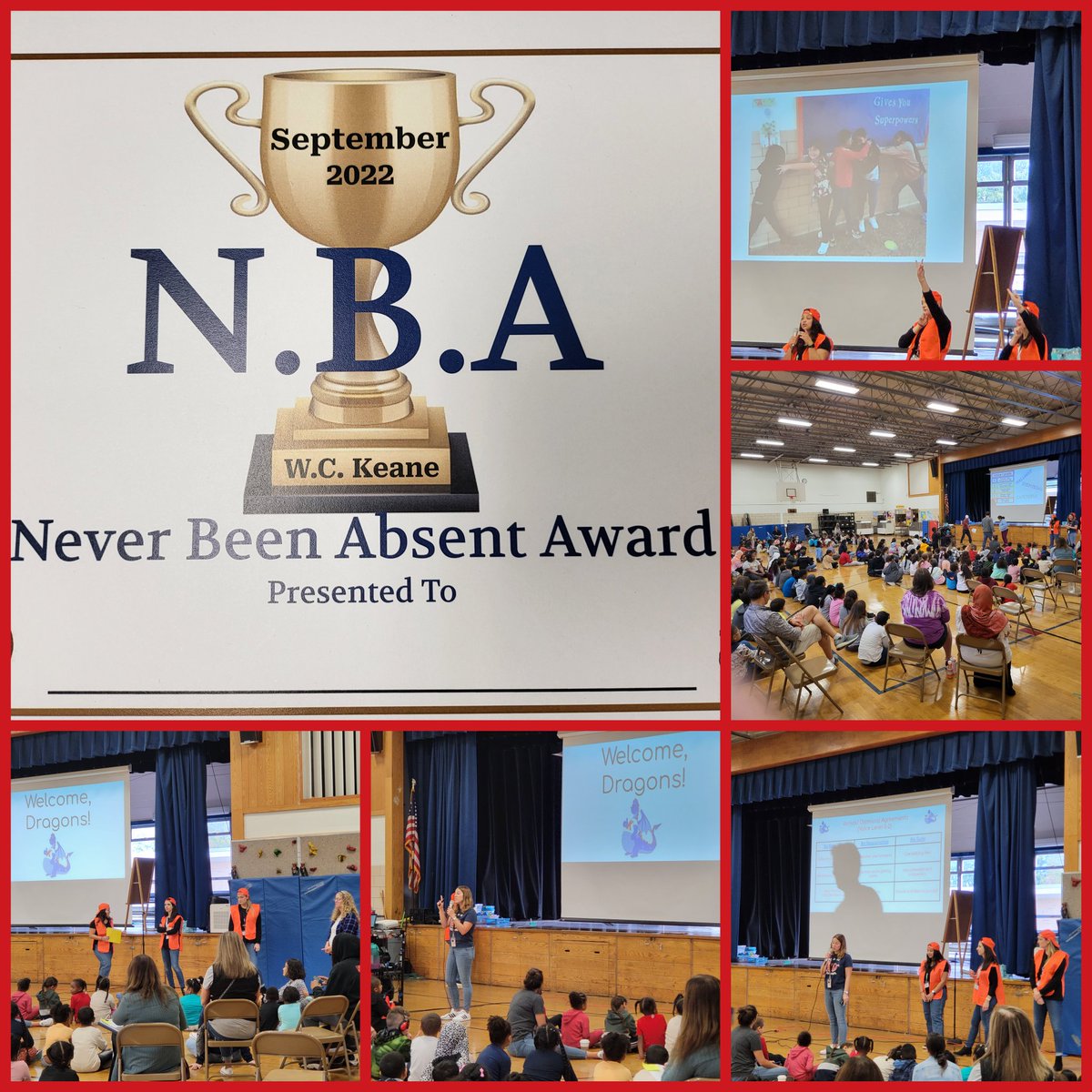 Keane celebrated the end of September by recognizing 111 students in the N.B.A. (Never Been Absent)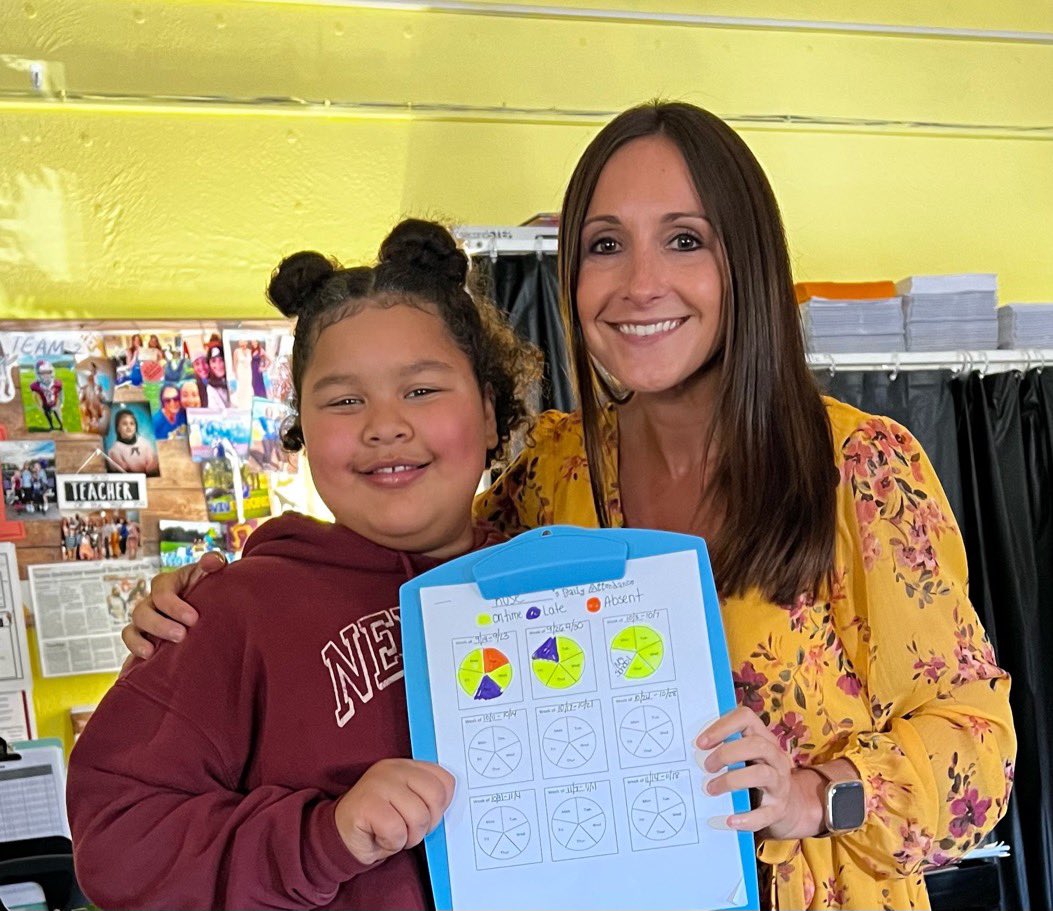 A student in Carrie White's class improved her attendance and was rewarded with lunch in the classroom with the teacher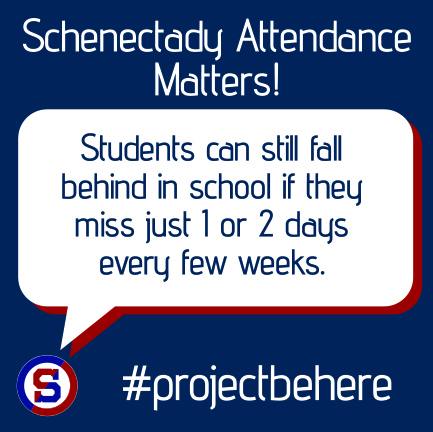 Let's work together to ensure that children are in school every day. It makes a difference. Students can fall behind if they miss just one or two days a month. These days add up. If you need assistance, please let us know. #projectbehere
Ellis Family Health Center is hosting a School Vaccination Clinic on Tues. Oct. 11 & Wed. Oct. 12 from 2-6 p.m. at the McClellan Street Health Clinic. No appt. needed. Flyer here
Downtown Schenectady Improvement Corp
Fall Spooktacular
Saturday, October 15
Noon- 4 p.m.
Around City Hall and Jay Street
Download Flyer
Catch up with the latest student stories, events, and news updates. It's everything Schenectady Schools, in your pocket. If you haven't already, download the app!


📲Download for Android https://bit.ly/3Mzposx

📲 Download for iPhone https://apple.co/3lAXbWA