WEEK ENDING SEPTEMBER 09, 2022 | VOLUME 2 ISSUE NO. 3


Students, student athletes, coaches and spectators will be greeted before all home athletic events with a message of sportsmanship. Show your #PatriotPride by always being a good sport.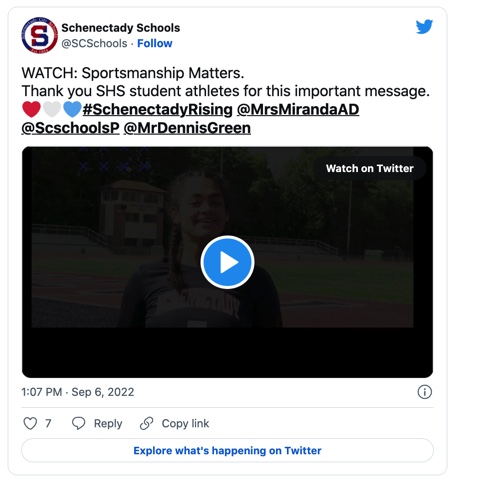 Alexis Rytel, a teacher at WIEC, welcomes back students and her favorite fall drink.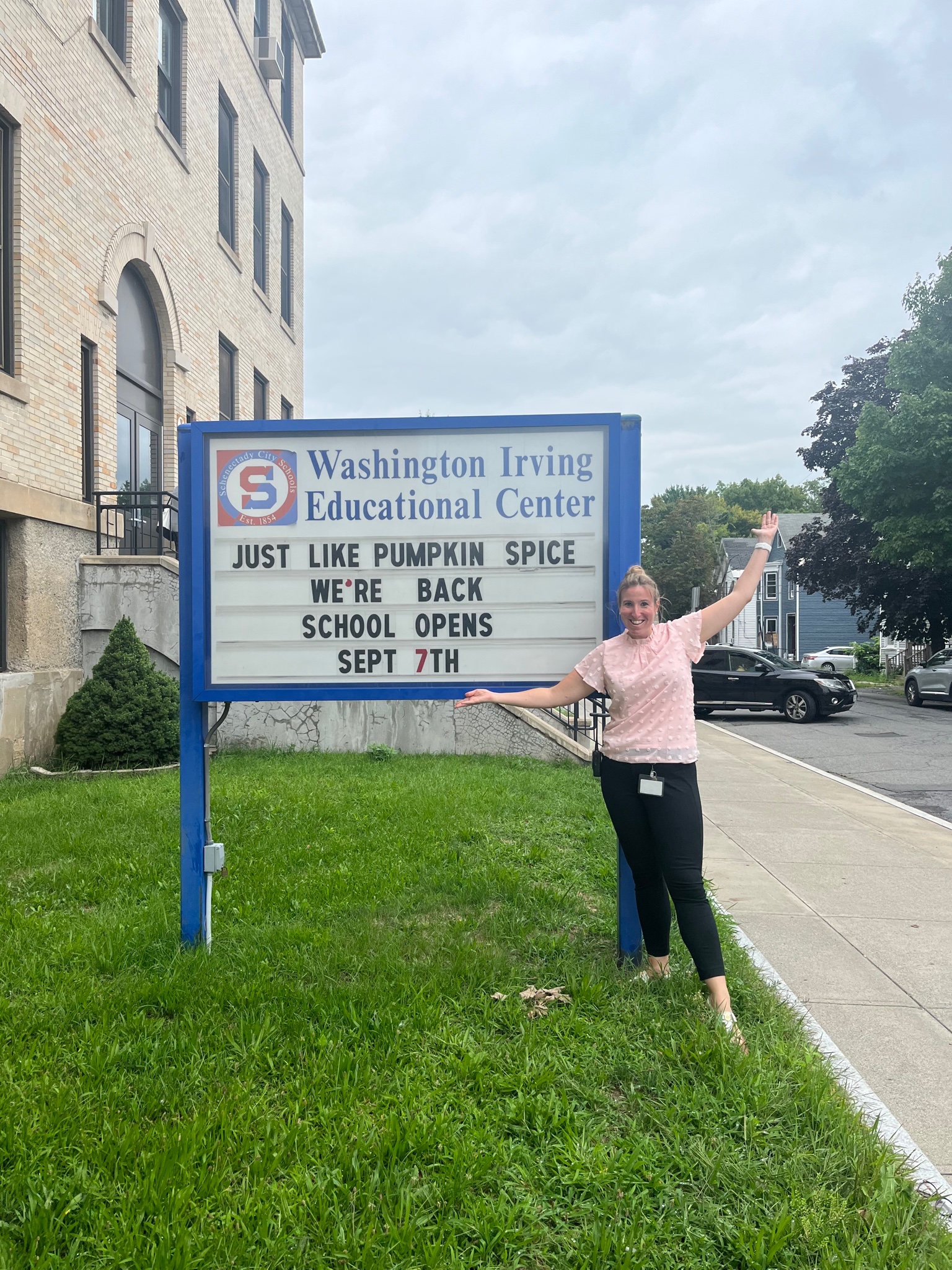 A safety team member greets students on the first day of "City As Our Campus."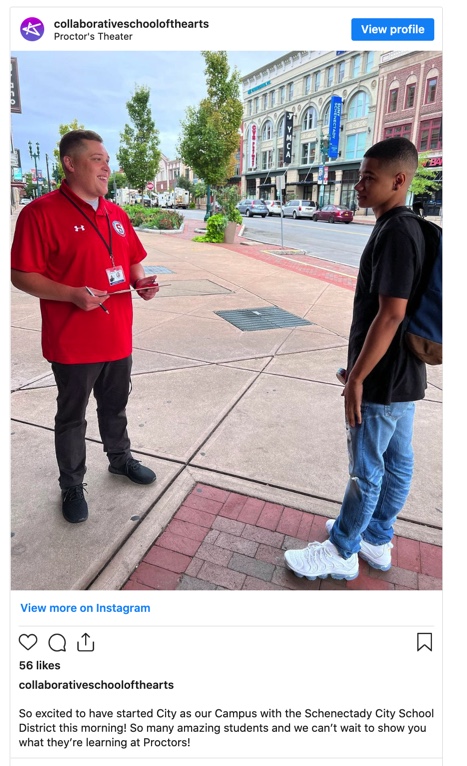 Classes are underway at our City As Our Campus at Proctors.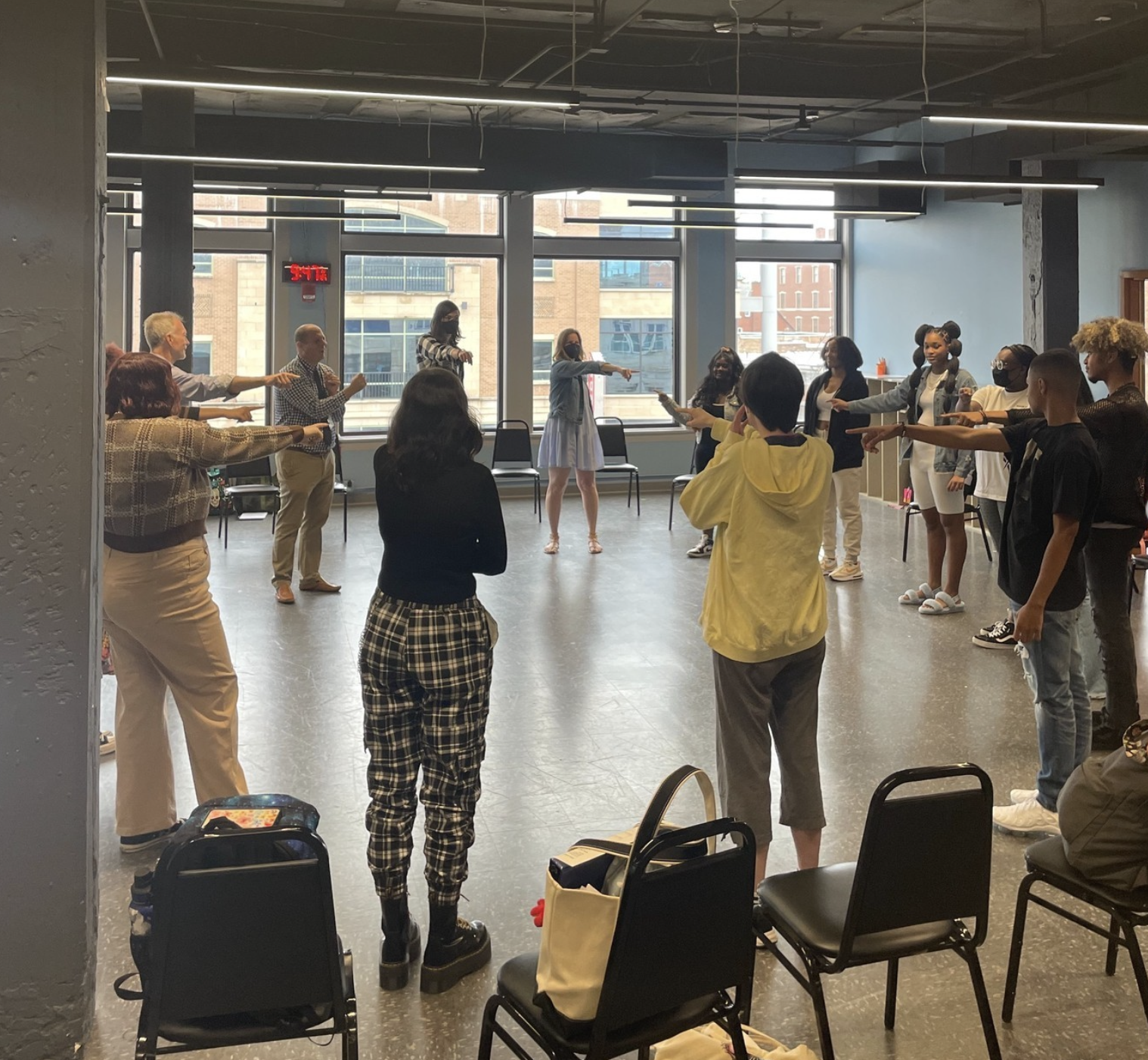 Principal Timmis and all teachers and staff at Lincoln welcomed students back wearing matching tie dye t-shirts.
Welcoming Educators from Poland
The Schenectady City School District recently welcomed a group of educators from Poland . The Polish delegates, led by Holly McKenna-Director of Community Engagement with the International Center of the Capital Region (ICCR), met with Dr. Lorenda Chisolm, Assistant Superintendent of Teaching and Learning and Leah Akinleye, Assistant Director of World Languages and English as a New Language (ENL). The delegates shared their experiences and challenges to educate Ukranian student refugees as families flee in the midst of war. Various topics were discussed such as the process for identifying and placing English Language Learners (ELLs), teaching strategies, ENL programming, state assessments, instructional resources, and professional development offered to support teachers.
Schenectady Athletics Web Store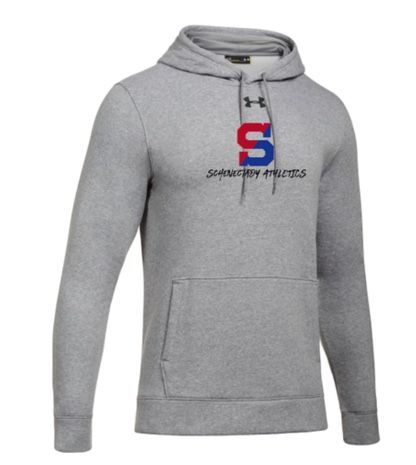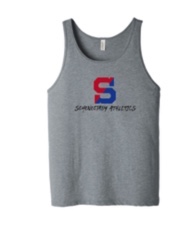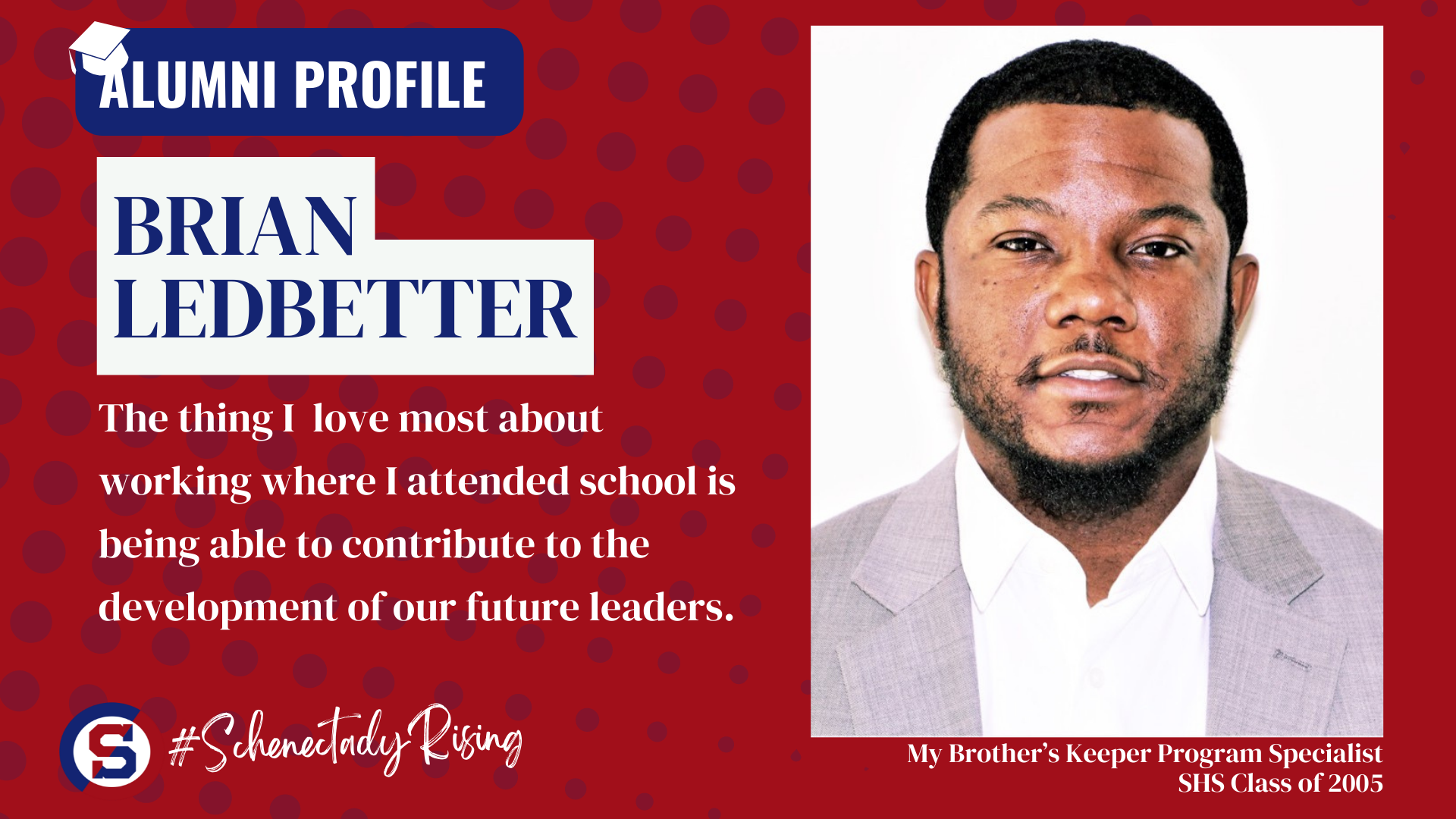 This week's featured alumni, Brian Ledbetter, is a 2005 graduate of Schenectady High School and a celebrated student athlete who currently works as the district's My Brother's Keeper Program Specialist. He credits relationships he built in Schenectady schools with inspiring him to return here for a career. "I am inspired by the many adults who showed patience with me and held high expectations of me through the years".
Check out other district alumni profiles here.
ALUMNI
Would you like to be featured?
If you are an alumni of SCSD and would like to be featured, let us know by completing this online form.
Catch up with the latest student stories, events, and news updates. It's everything Schenectady Schools, in your pocket. If you haven't already, download the app!


📲Download for Android https://bit.ly/3Mzposx

📲 Download for iPhone https://apple.co/3lAXbWA
Congratulations!
If you are new to our district "Welcome to Schenectady!"
Administration
John DeFazio, Asst Prin, SHS

Andrea Jette, Asst Prin, Howe
Culture & Community Engagement Specialist
School Safety Officers
Nicolle Anderson, SHS/SCLA

Marvin Curry, SHS

Christopher Persons, SHS
Security Monitors
Mitra Adjoda, MPMS

Jack Hill, WIEC

James Thomas, SCLA
Middle Managers
Hardai, Asst Mgr of Data & Info
Operations & Maintenance
Yahya Belle, Custodian, Zoller

Cole Pelletier, Cleaner, OMS

Laurie, Cleaner, Zoller

Chad Rogers, Cleaner, Keane

Billie Smith, Cleaner, SHS
Paraprofessionals
Tameka Bryan, Yates

Taniyah Cherry, Van Corlaer

Elizabeth Osorio, King

Amanda Ramtahal, Zoller

Hillery Taveras, WIEC
Parent Liaison-Project Aide
Shantie Balkarran, Keane

Patricia Ward, Pleasant Valley
Instructional
Sarah Appell, Paige

Theresa Arcuri, Speech, CPMS/SCLA

Jacqueline Beltran, Pleasant Valley

Sarah Blood, FACS, CPMS

Benjamin Boese, School Social Work, Lincoln

Lauren Bristol, School Counseling & Guidance, SHS

Christopher Bryan, Pleasant Valley

Anna Crain, Rem Rdg, MPMS

Eileen Deming-McNabb, Social Studies, SCLA

William Gathen, ELA, WIEC

McKenzie Golden, ELA, SHS

Kyle Harder, Social Studies, WIEC

Judith Kibrick, Rem Rdg, Zoller

Taylor King, Spec Ed, Pleasant Valley

Amanda Landy, Health, CPMS

Andrew Lefebvre, Spec Ed, MPMS

Ryan Magnell, Science, SHS

Teresa Mazzone, Spec Ed, CPMS

Christine McGlauflin, Speech, Hamilton/Van Corlaer

Rosanne McKee, Spec Ed, Hamilton

Amy Moskowitz, Social Studies, MPMS

Nicole O'Rourke, Woodlawn

Tiffany Priddle, Spec Ed, Keane

Lindsay Redick, Phys Ed, SHS

Melanie Schleicher, Spec Ed, Howe

Laura Stanhewicz, Speech & Hearing Handicapped

Tyler Weaver, Music, CPMS

Lindsay Weber, School Counseling & Guidance, SHS

Kristine Welliver, Libr Media Spec

Alicia Yacowenia, Paige
Teaching Assistant
Nurse
Kimberly Wright, Pleasant Valley
26th Annual Buddy Walk
Recognize & celebrate the achievements of people who have Down syndrome. Join the Center for Disability Services for the 26th Annual Buddy Walk on September 25 from 11 a.m. - 2 p.m. at Central Park.
More here: https://www.cfdsny.org/events/capitalregionbw
School Vaccination Clinic
Ellis Family Health Center is hosting their annual Back-to- School Vaccination Clinic to help children in the community get their school vaccinations in a timely manner and during hours that are convenient for families. This will be a walk-in service so no appointment is needed. More
Acting Academy After School Program
Students in grades 6-8 are invited to participate in the Acting Academy After School Program at Proctors. Runs October 11 through May 4, Monday - Thursday from. 3:30 - 5:30 p.m. More info & to register: https://school.proctors.org/events/acting-academy/