WEEK ENDING SEPTEMBER 23, 2022 | VOLUME 2 ISSUE NO. 5


Athletic Hall of Fame Collages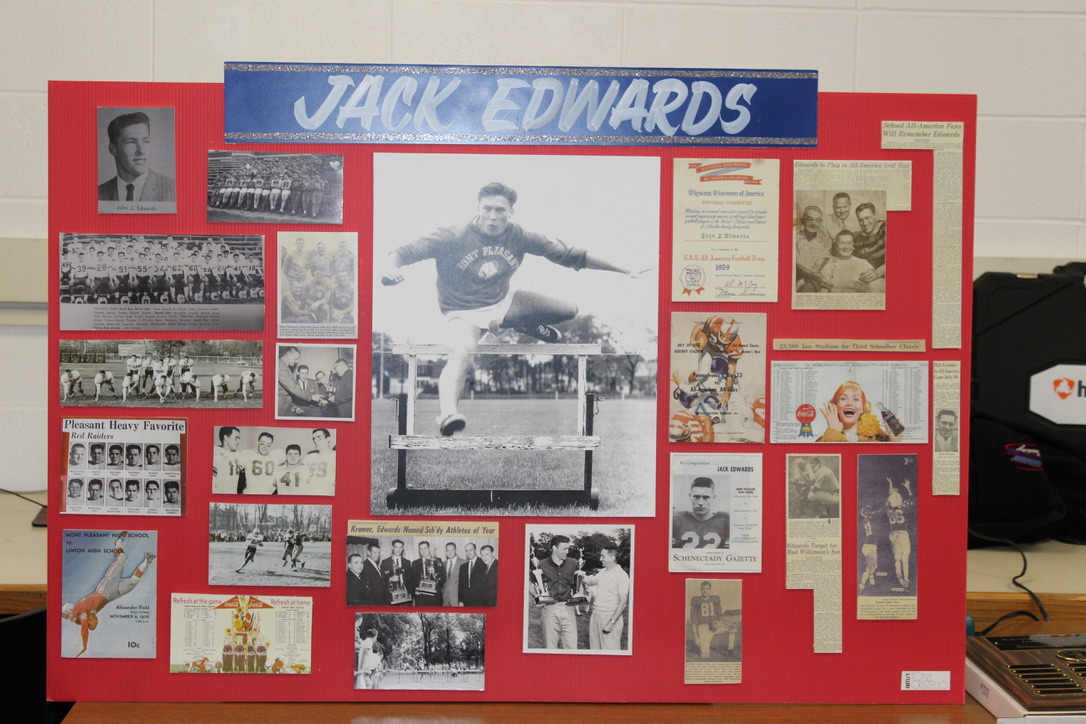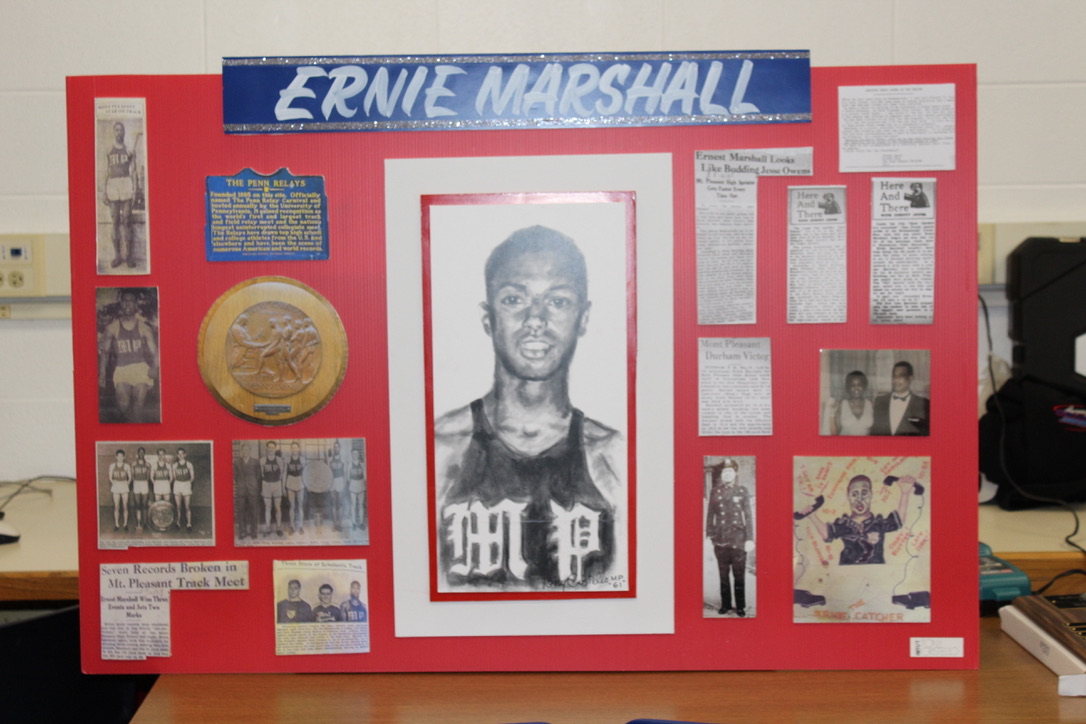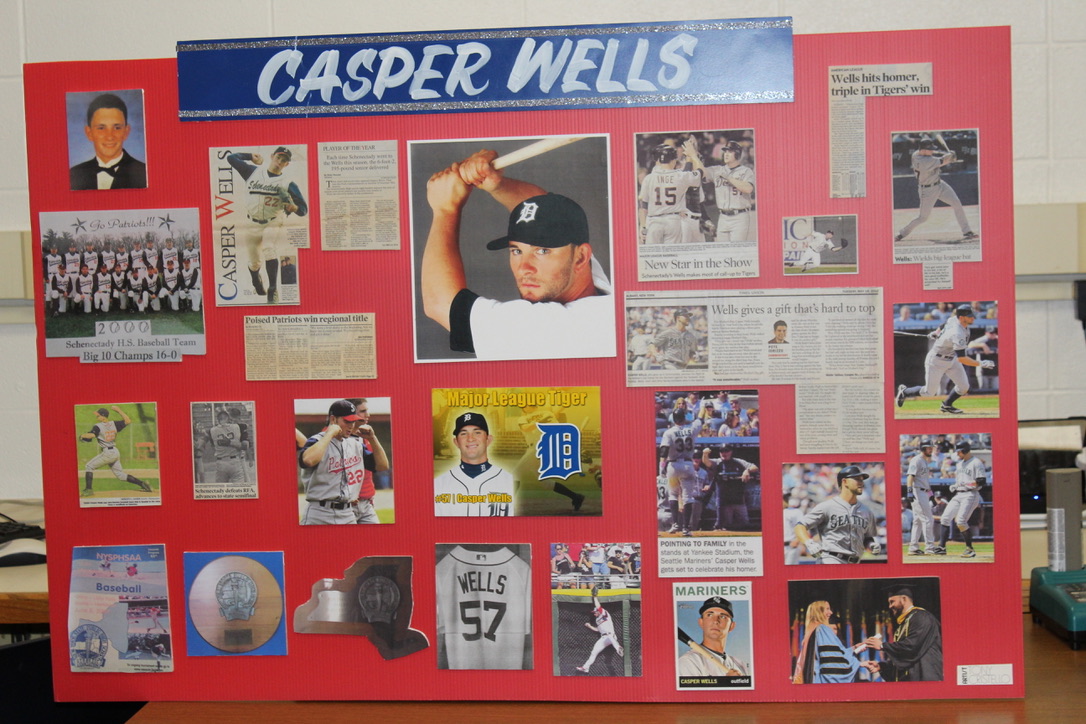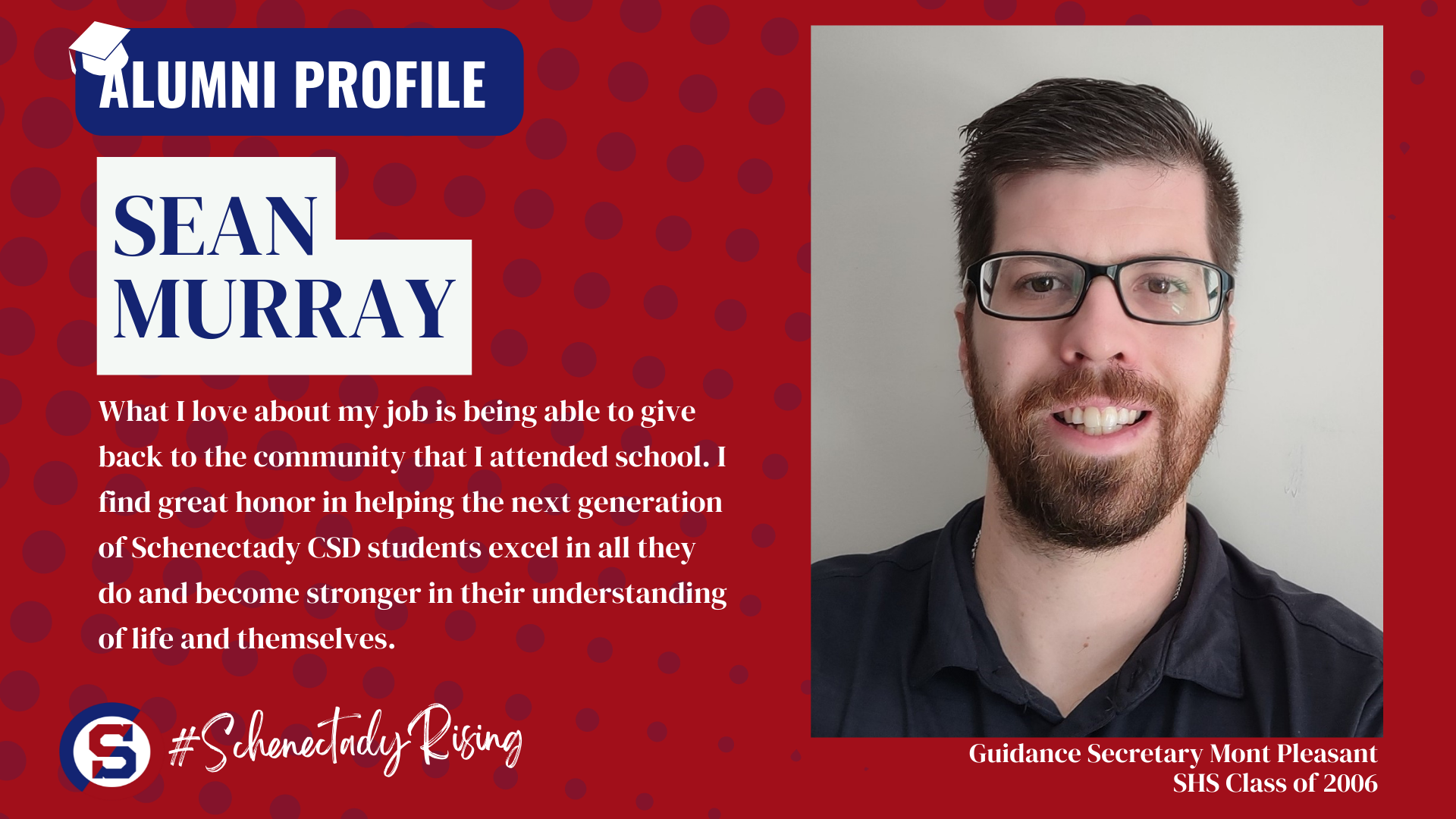 This week's featured alumni is Sean Murray, a secretary in the Guidance Office at Mont Pleasant and a 2006 graduate of Schenectady high School. Sean credits the music classes he took at SHS, specifically jazz-band, with helping him turn into the person he is today.
"I was always able to be myself and help create music that sounded great. I have so many great memories of jazz-band and being pushed by my instructor to be a better musician each and every day."
Check out other district alumni profiles here.
ALUMNI
Would you like to be featured?
If you are an alumni of SCSD and would like to be featured, let us know by completing this online form.
Instructional Technology Team
Introducing the Instructional Technology Team
Rick DeCarr, Michael Sheridan. Andy Yauchler
The team helps students and teachers get the most out of the technology we have in our district. The Tech Team are people who believe in using the power of technology to help excite and empower students in learning.
Follow the Instructional Technology Team on Twitter
SHS Honor Society Offers Childcare During Back to School Nights
One of the 4 pillars of National Honor Society is Service. Last week, SHS National Honor Society students showed their commitment to their community by providing childcare during the September PTO meeting at Paige Elementary, in an effort to make it easier for parents to attend the meeting. The NHS students also provided childcare during Back To School Nights at district elementary schools on Wednesday evening.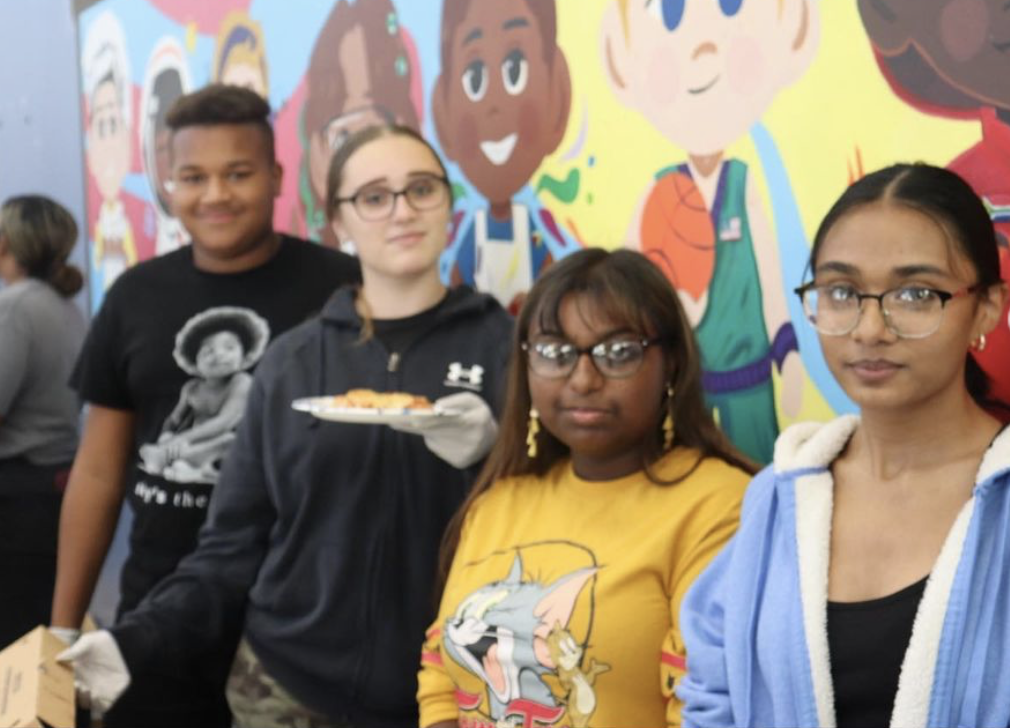 Lincoln Elementary School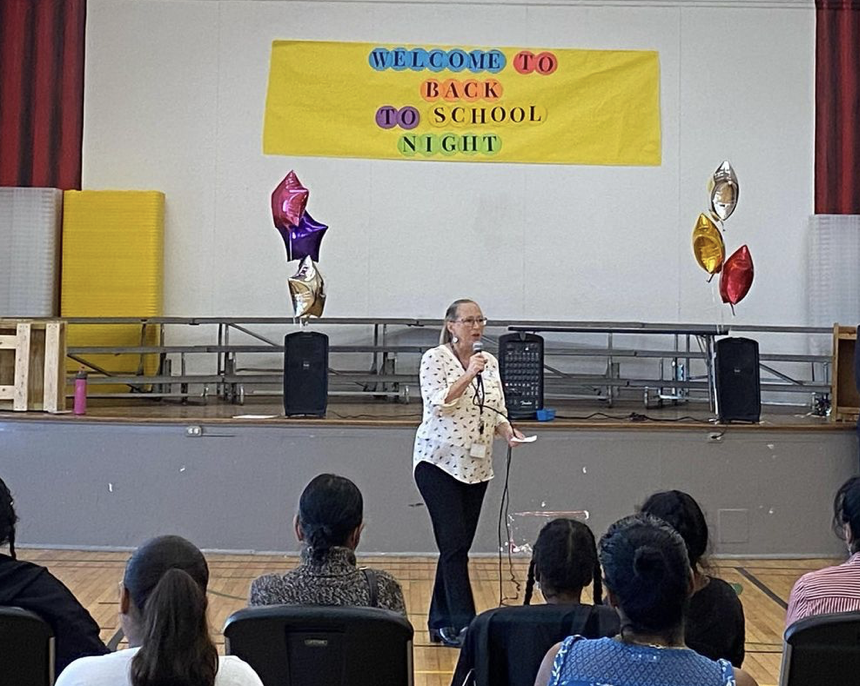 Mont Pleasant Middle School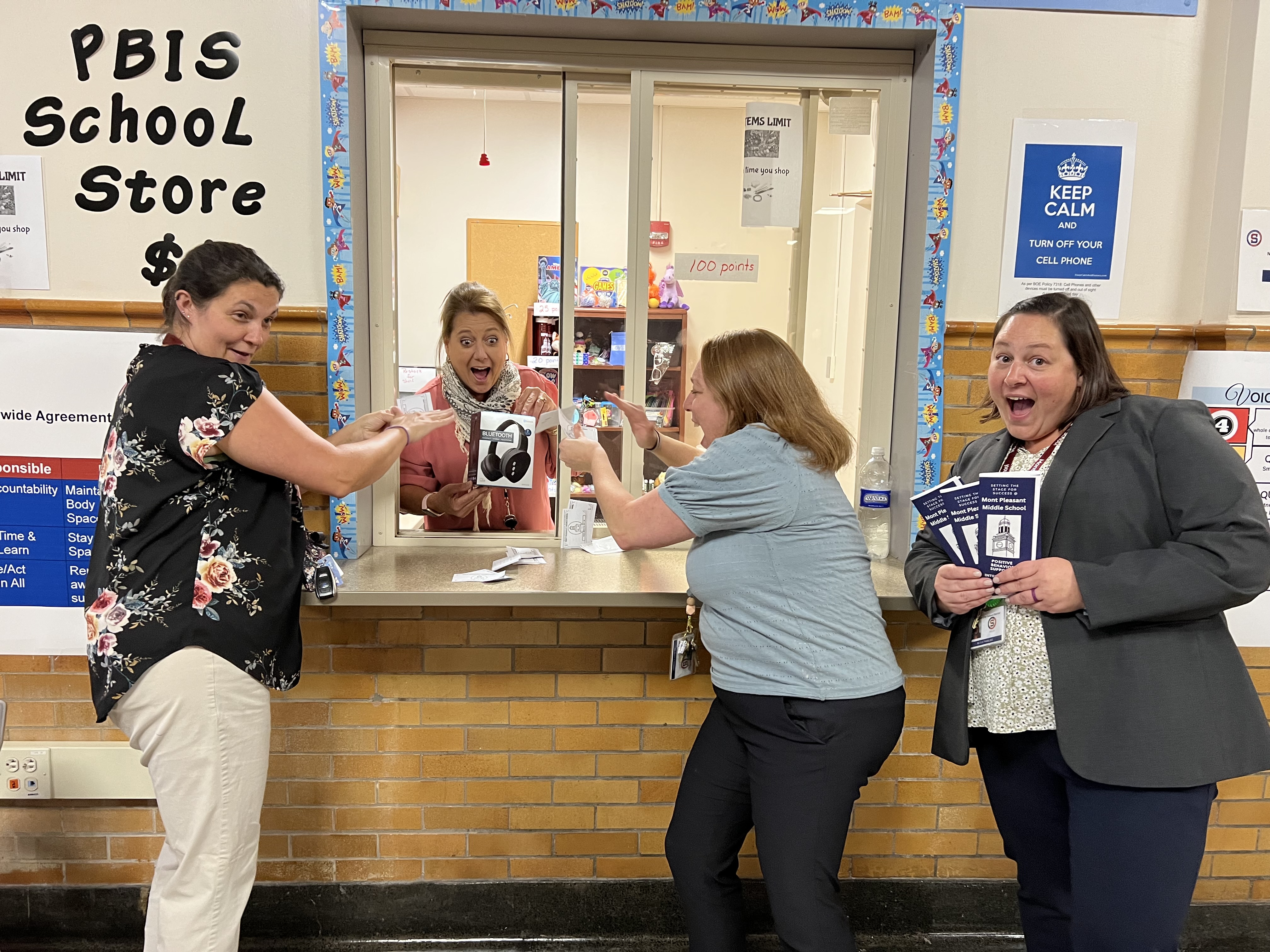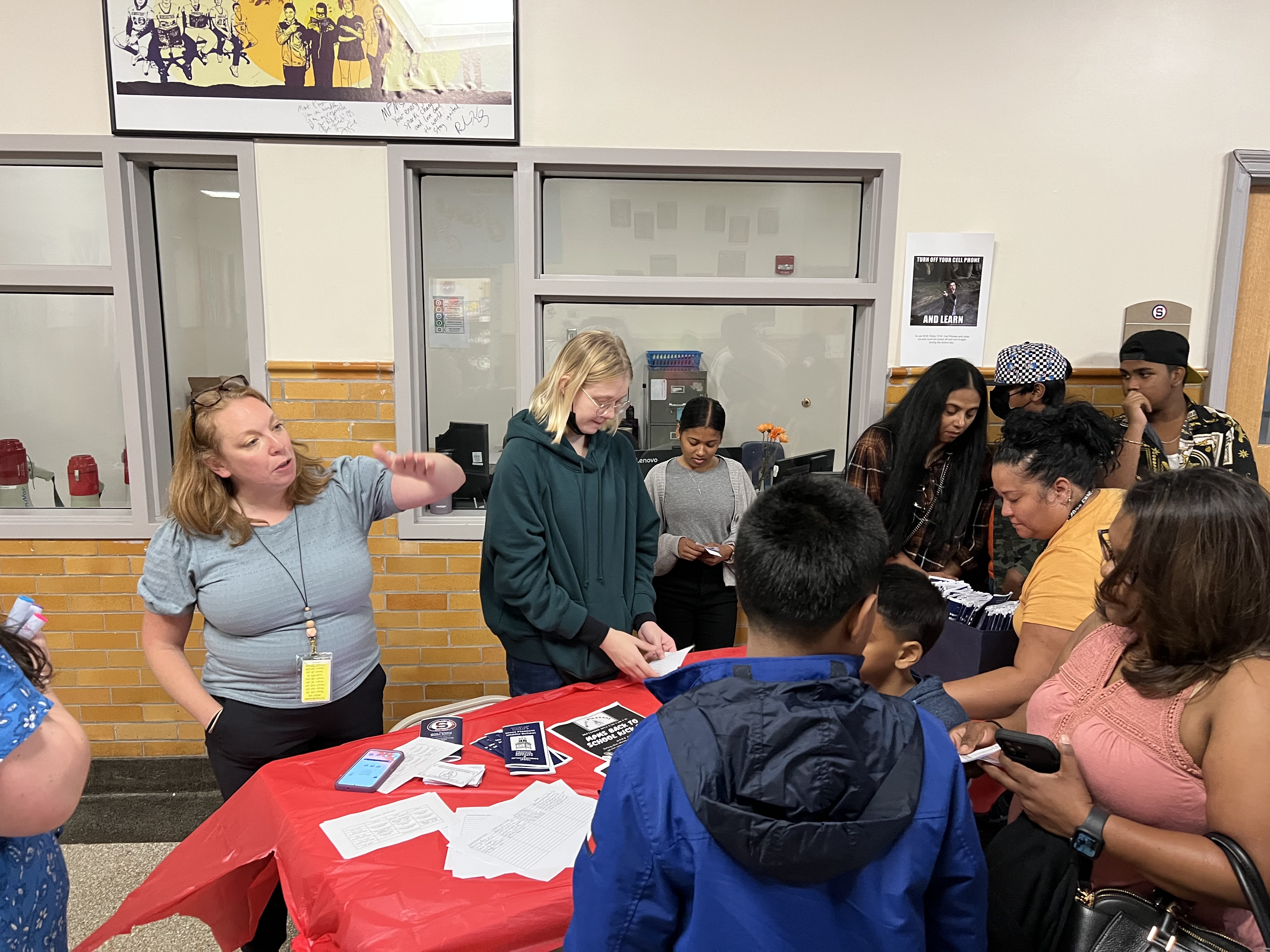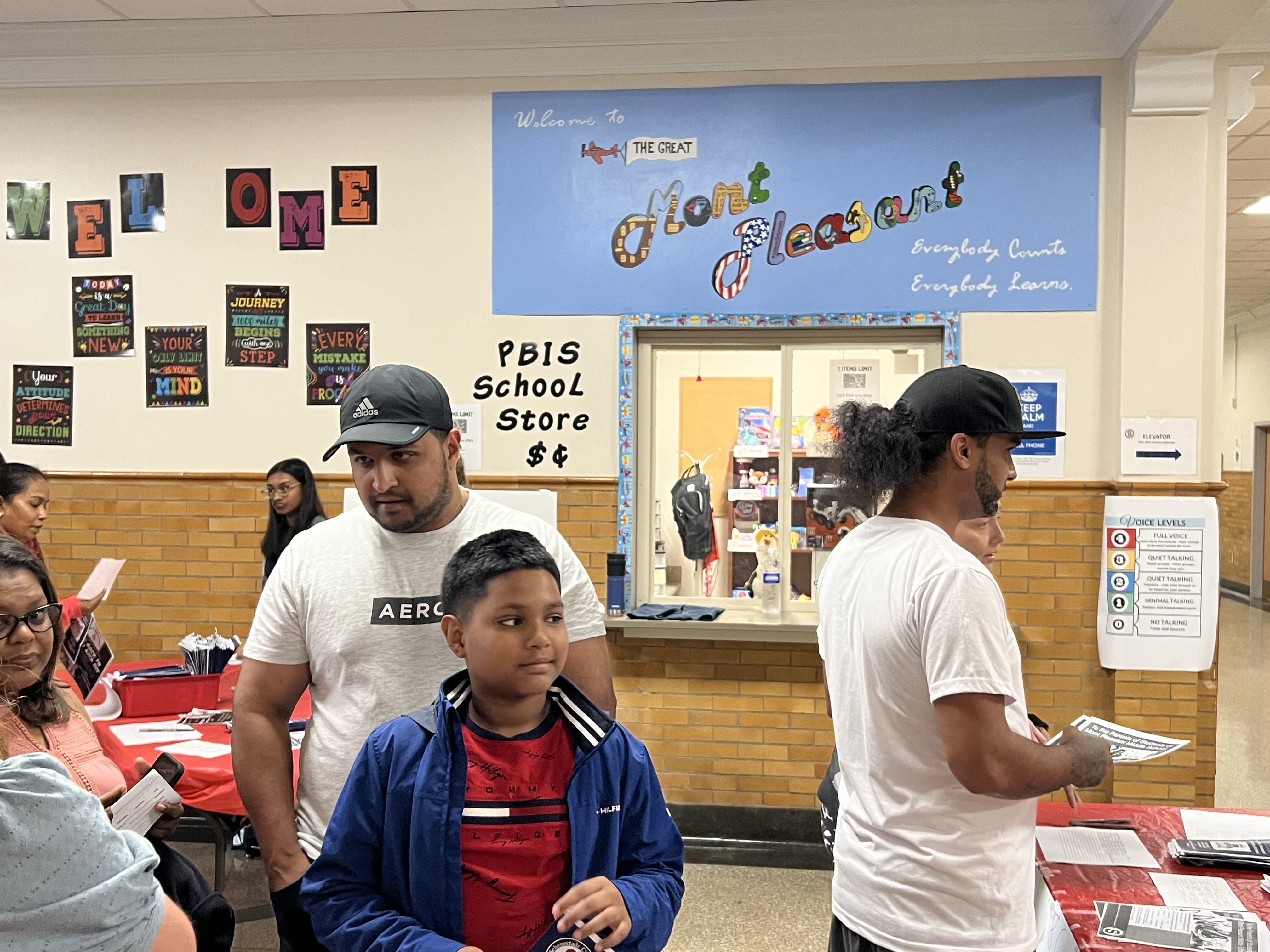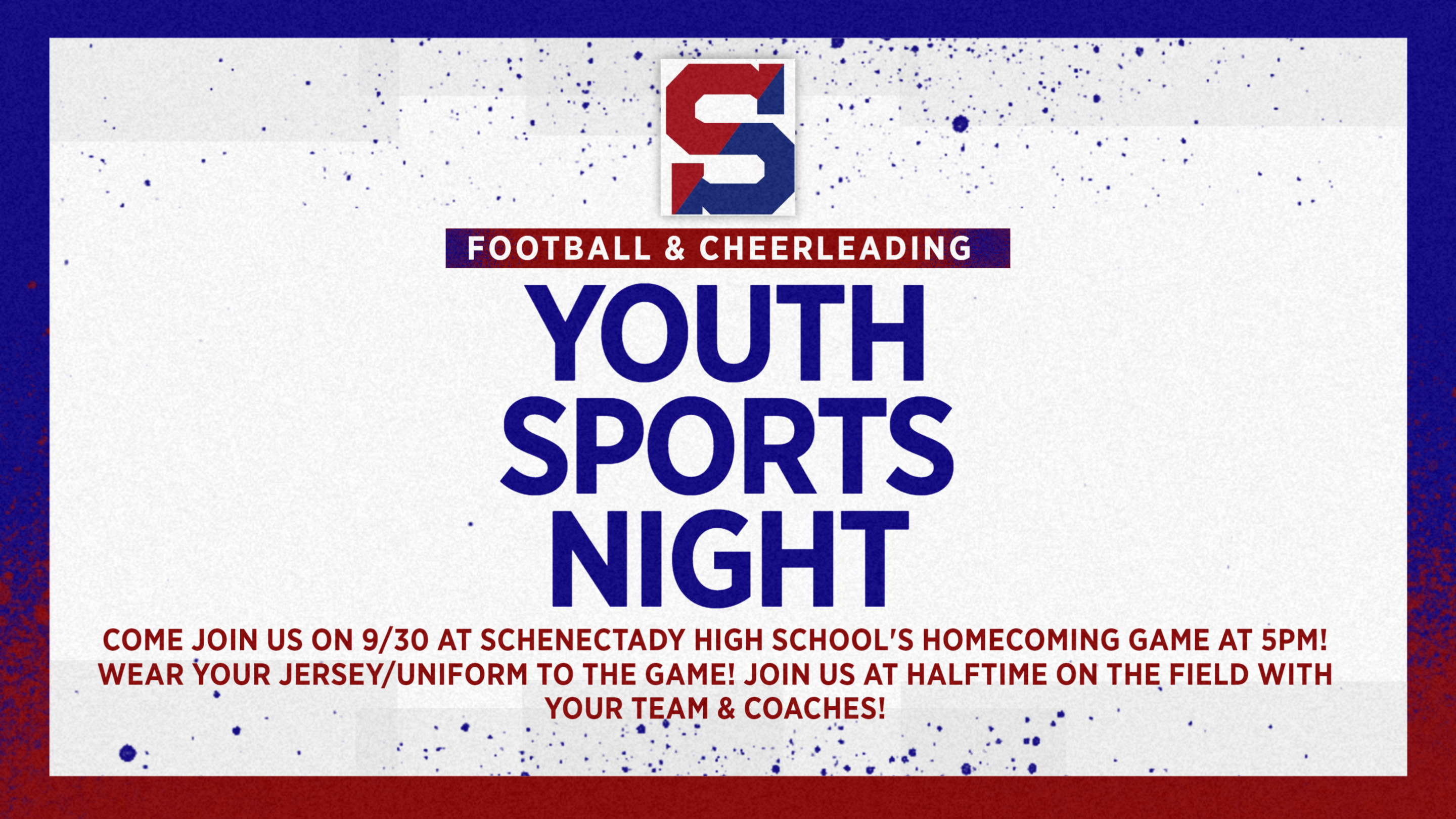 Friday, Sept. 30, is Varsity Football and Cheerleading's Homecoming game. Come join us at the game for 5 p.m. kickoff! Youth athletes are invited to wear their jersey/uniform to the game and will be recognized at halftime on the field.
Other upcoming Youth Sports Nights are scheduled for Girls Swimming and Diving on 10/3 and Girls Soccer on 10/4, both at 4:30 p.m. at Schenectady High School.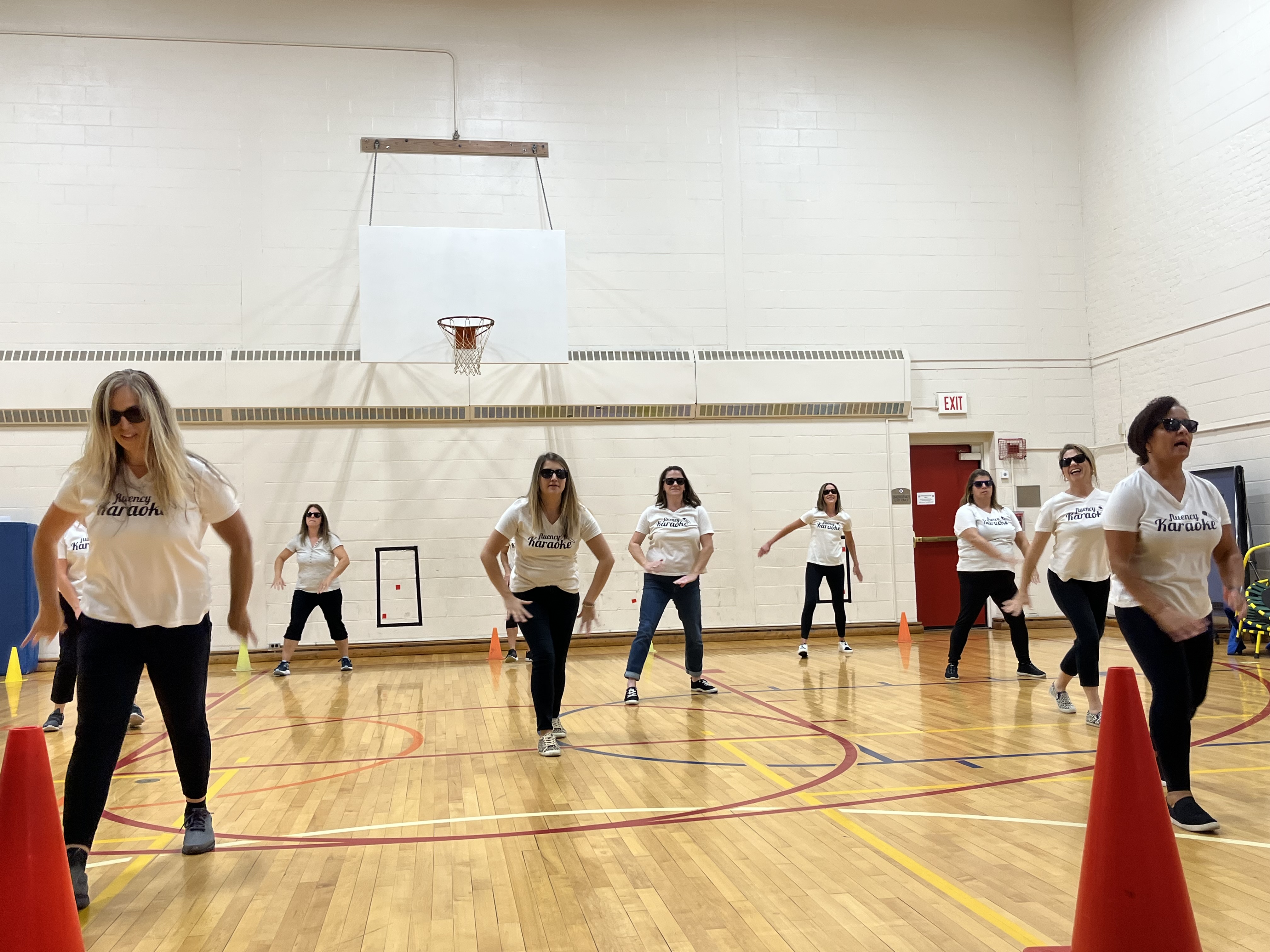 Van Corlaer teachers put on a "Fluency Karaoke" performance for students.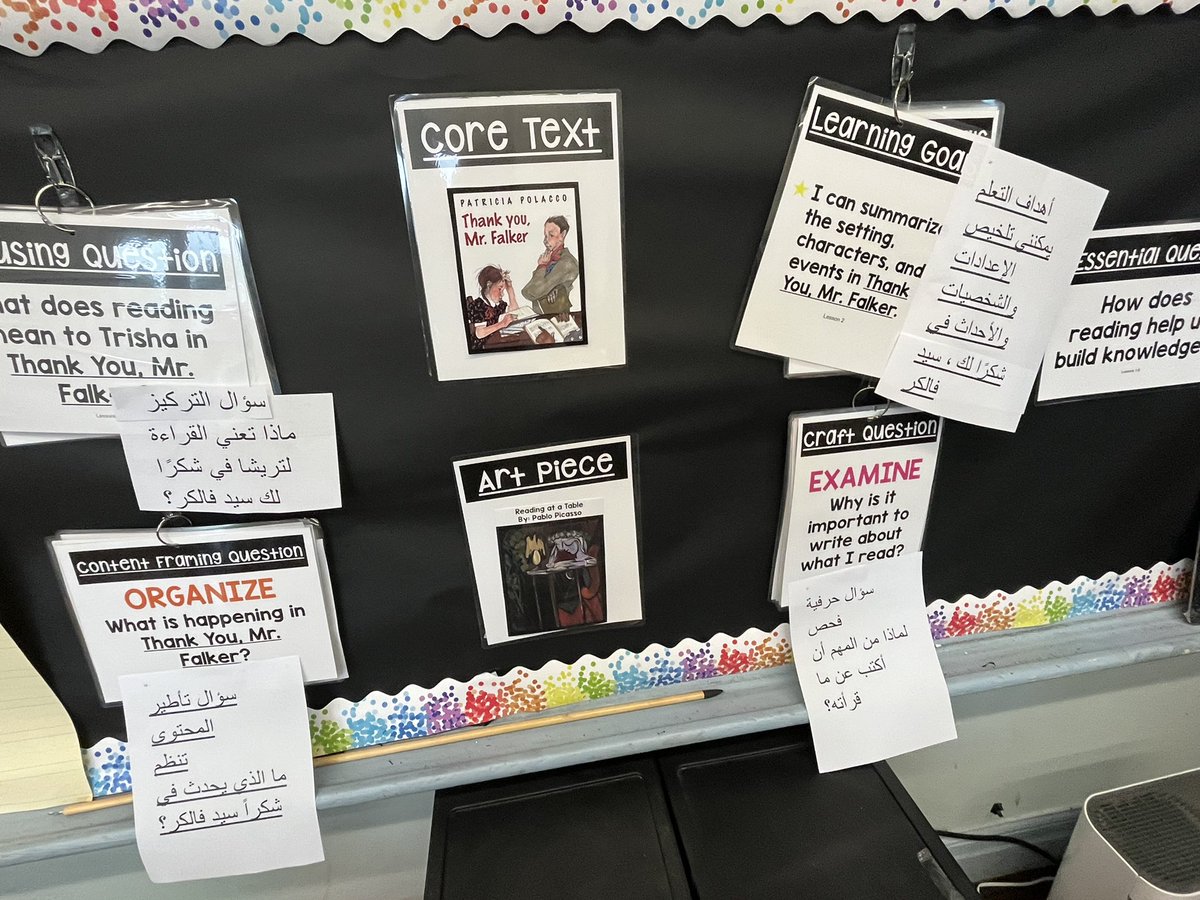 Pleasant Valley teachers jumped right into Wit and Wisdom lessons during the first full week of school. Ms. L's 5th grade class translated key documents to Arabic for one of Pleasant Valley's new students.
Downtown Schenectady Improvement Corp
Fall Spooktacular
Saturday, October 15
Noon- 4 p.m.
Around City Hall and Jay Street
Download Flyer
Acting Academy After School Program
Students in grades 6-8 are invited to participate in the Acting Academy After School Program at Proctors. Runs October 11 through May 4, Monday - Thursday from. 3:30 - 5:30 p.m. More info & to register: https://school.proctors.org/events/acting-academy/
Catch up with the latest student stories, events, and news updates. It's everything Schenectady Schools, in your pocket. If you haven't already, download the app!


📲Download for Android https://bit.ly/3Mzposx

📲 Download for iPhone https://apple.co/3lAXbWA