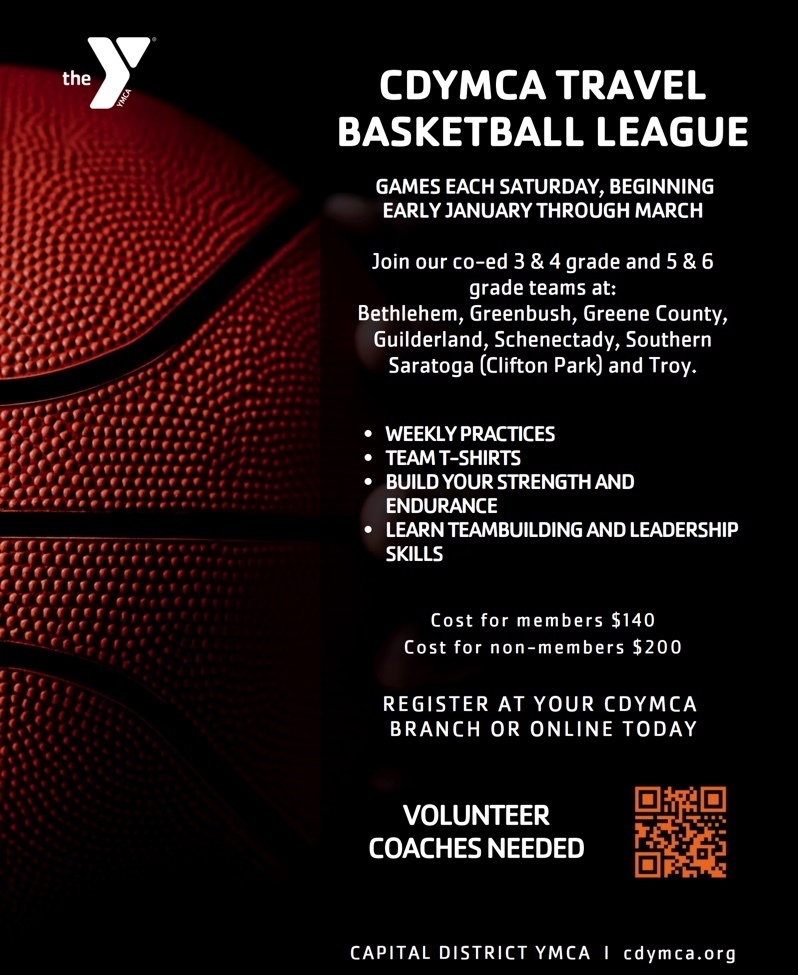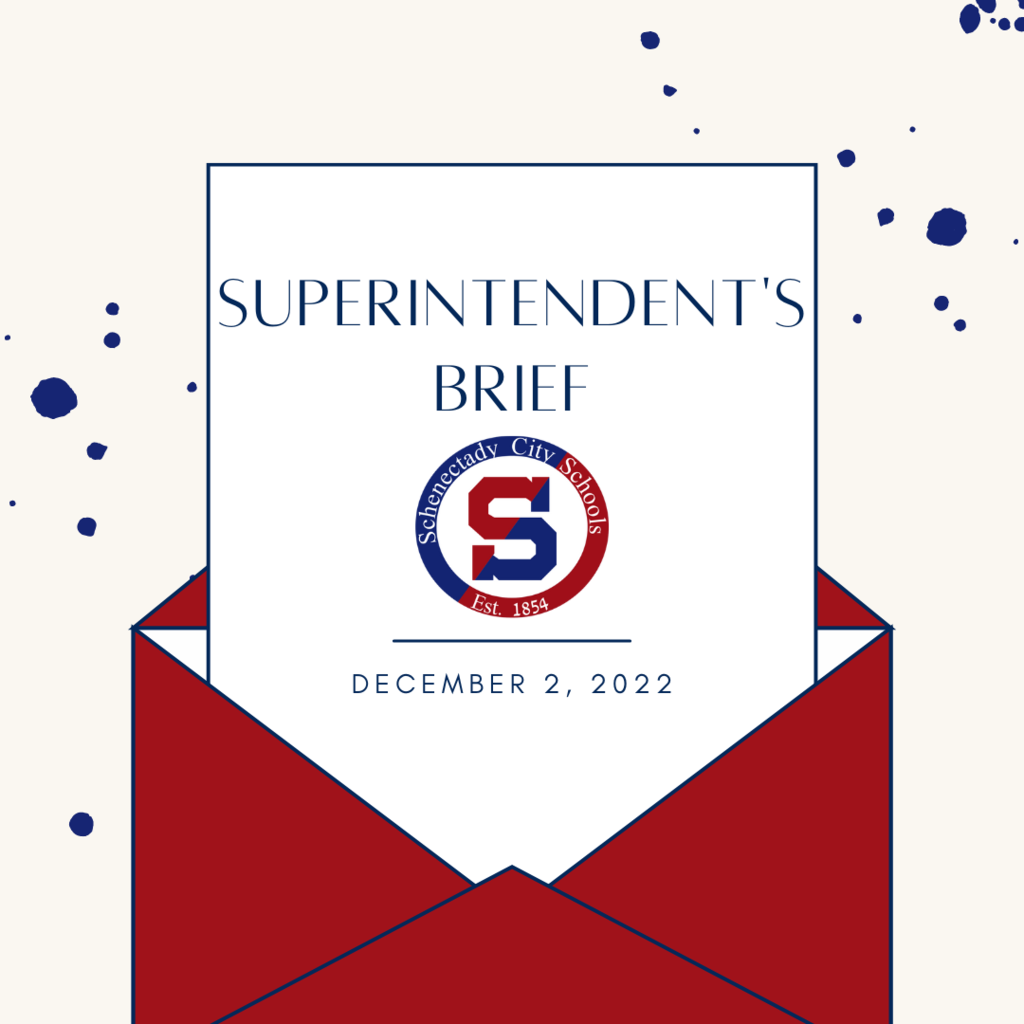 Bridge Whiz is a free online class for children beginning to learn Bridge. Classes are filling up now, sign up before January 17, 2023 at BridgeWhiz.org.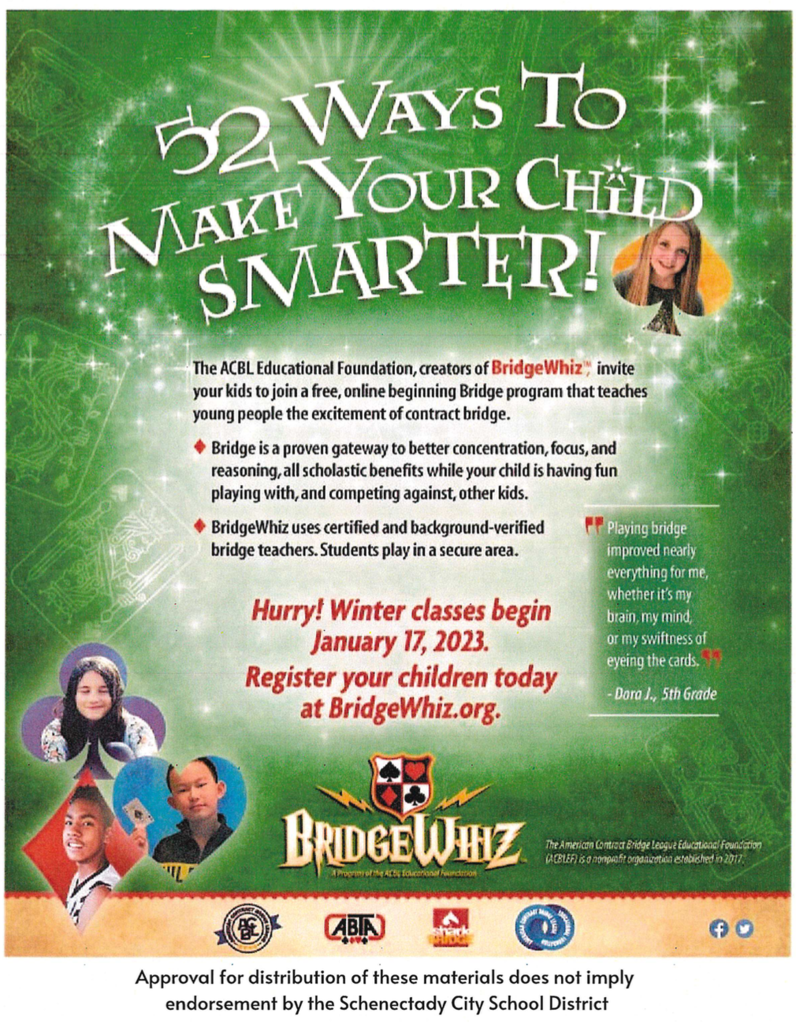 RISE HIGH is a program for Schenectady City youth where participants learn about STEM and other skills, in a fun and nurturing environment. Students will be exposed to a wide variety of careers in technology and hands-on, experiential learning.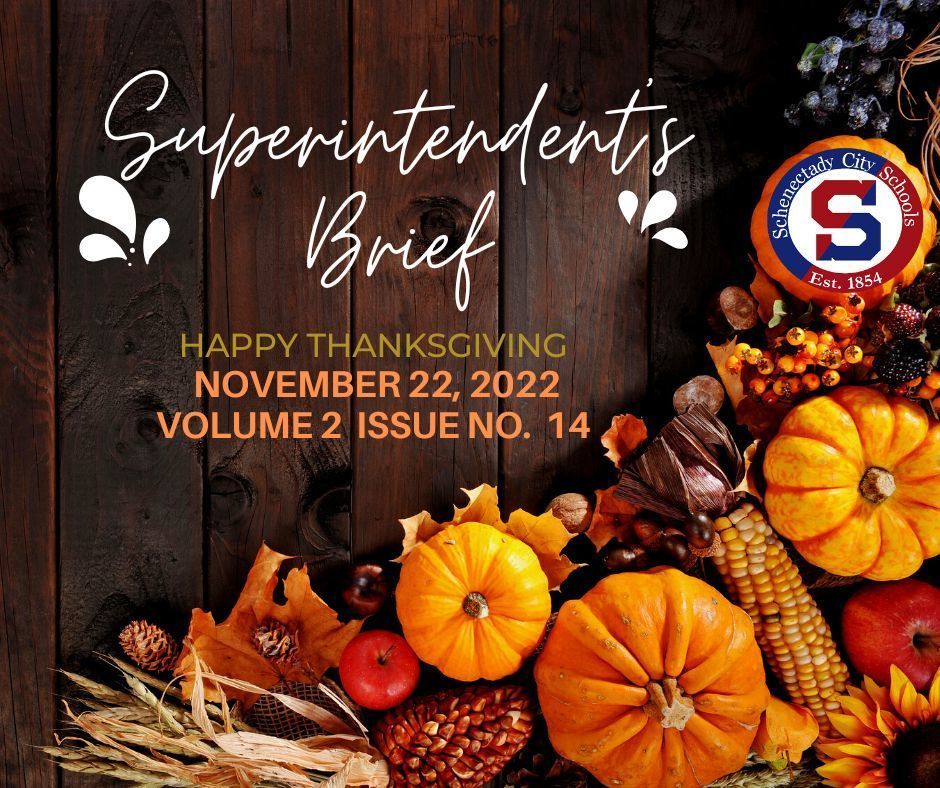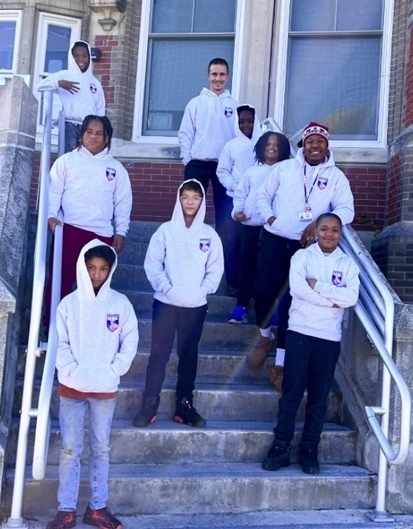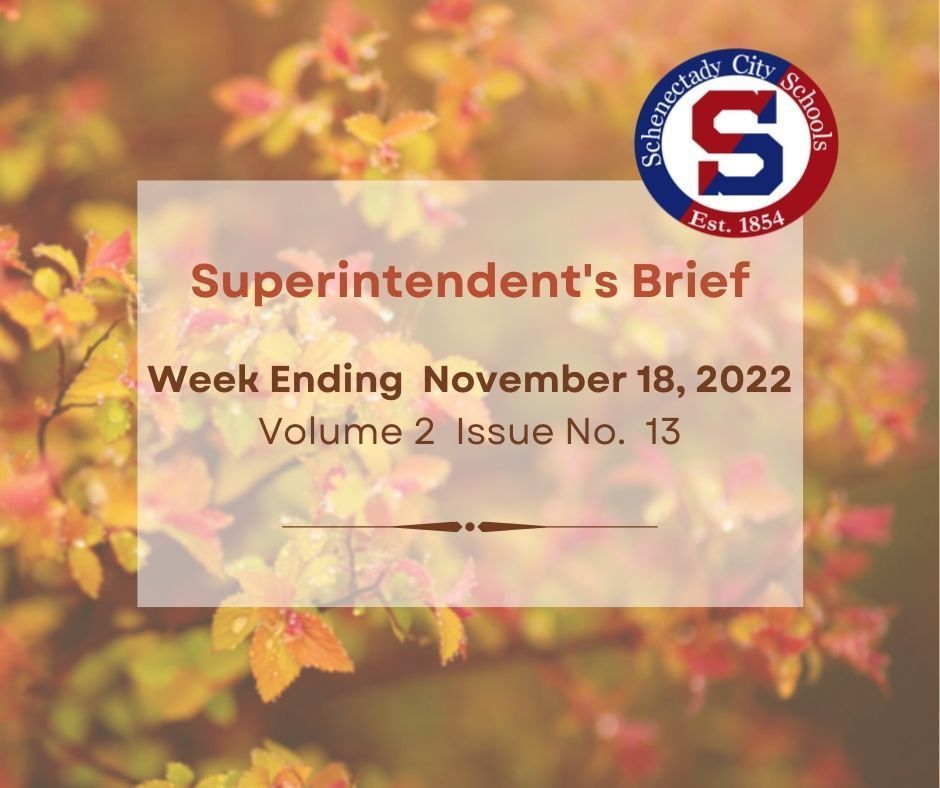 The Schenectady Blue Jays are teaming up with our district, the City of Schenectady, and multiple Schenectady Youth Sports Leagues to clean up the fence line on Norwood Ave by Mont Pleasant Middle School on Sunday at noon.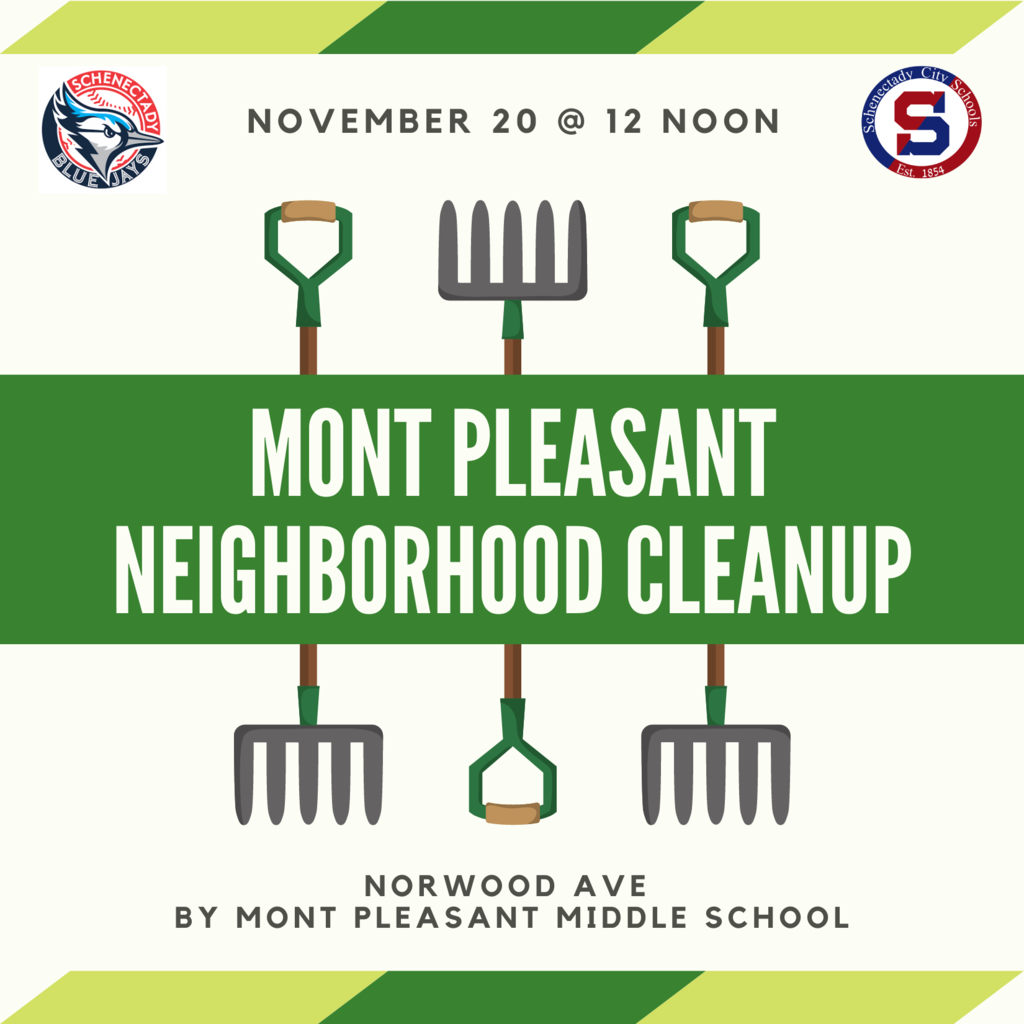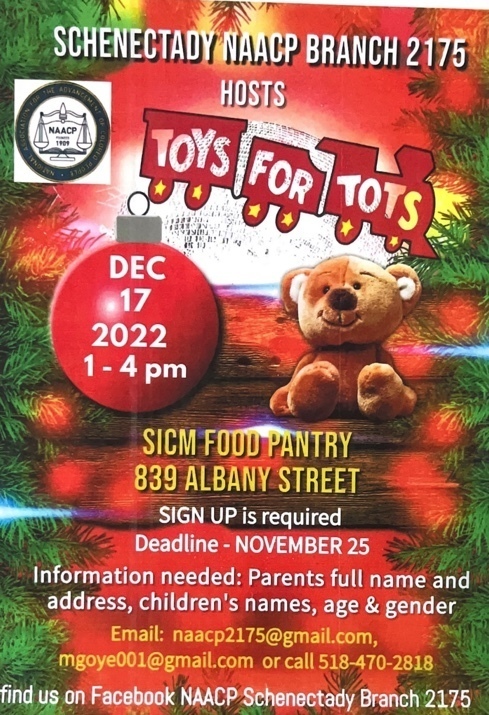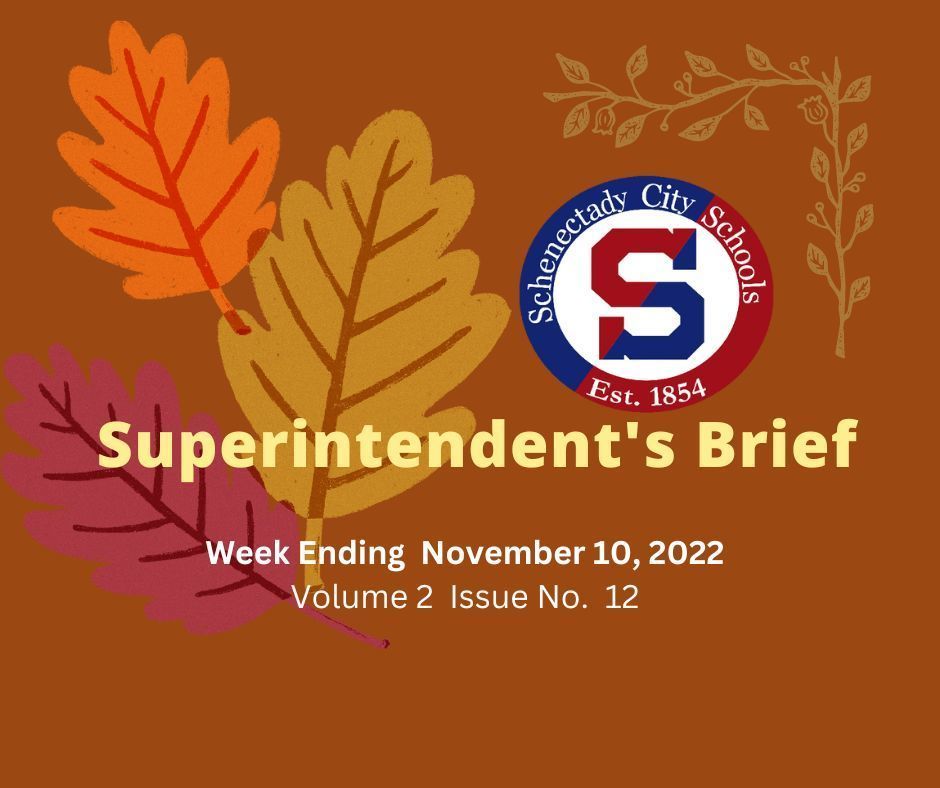 JOIN OUR TEAM! We are currently hiring custodians & cleaners. Apply online today or attend our job fair on Nov 15 from 4-6 p.m. at Steinmetz Career & Leadership Academy, 880 Oakwood. Ave. Hiring team on hand to conduct on-site interviews. Immediate conditional offers.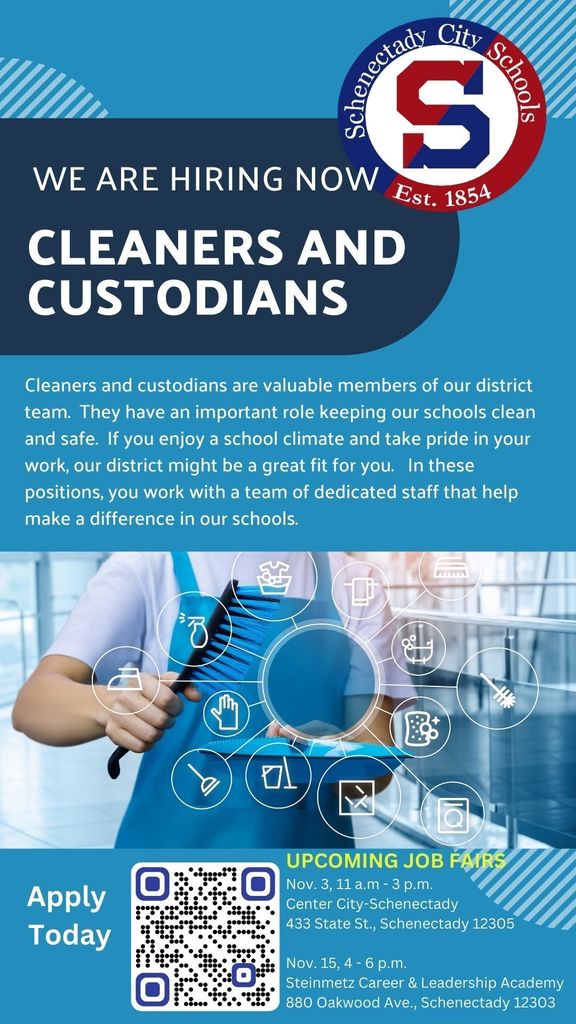 Don't miss the SCSD Job Fair on Tuesday, November 15 from 4-6 p.m. at SCLA. Hiring team will be on hand. We are hiring for many full and part-time positions. Immediate on-site interview for all positions. Conditional employment offers. Light refreshments.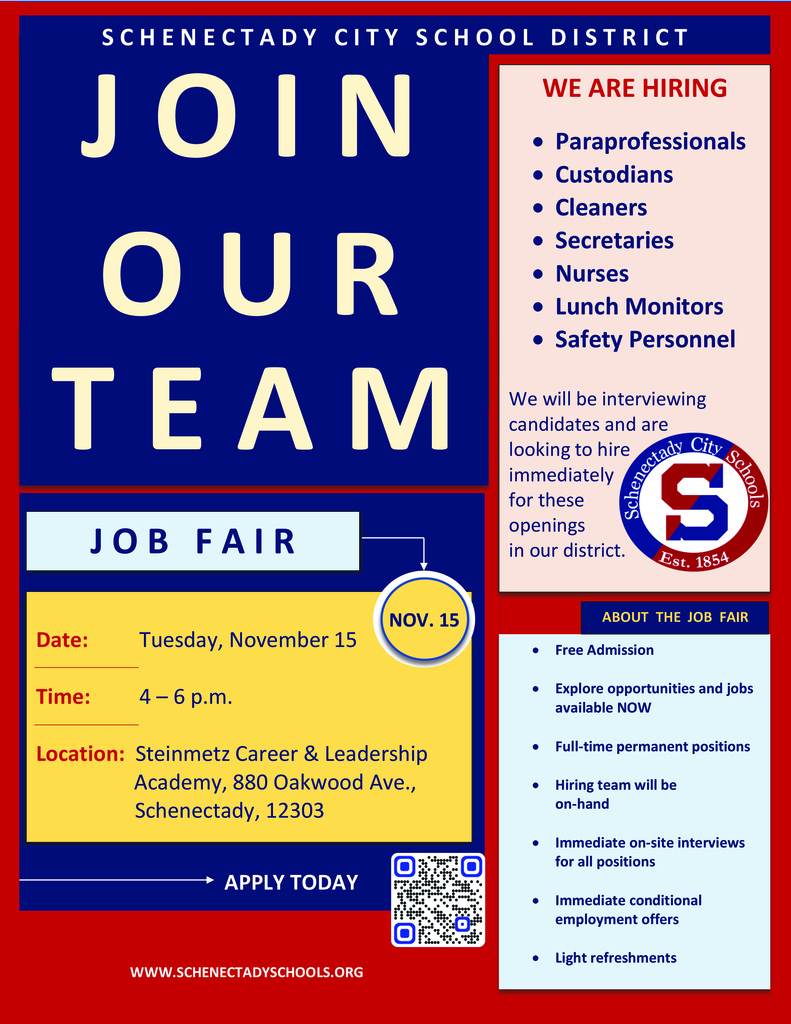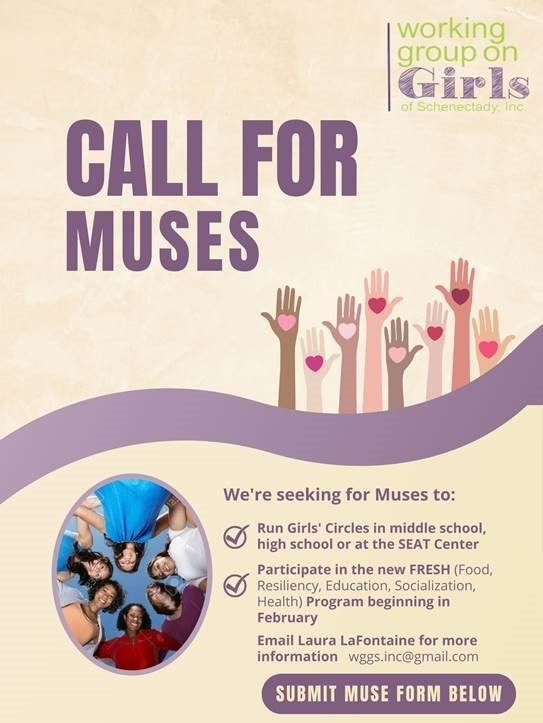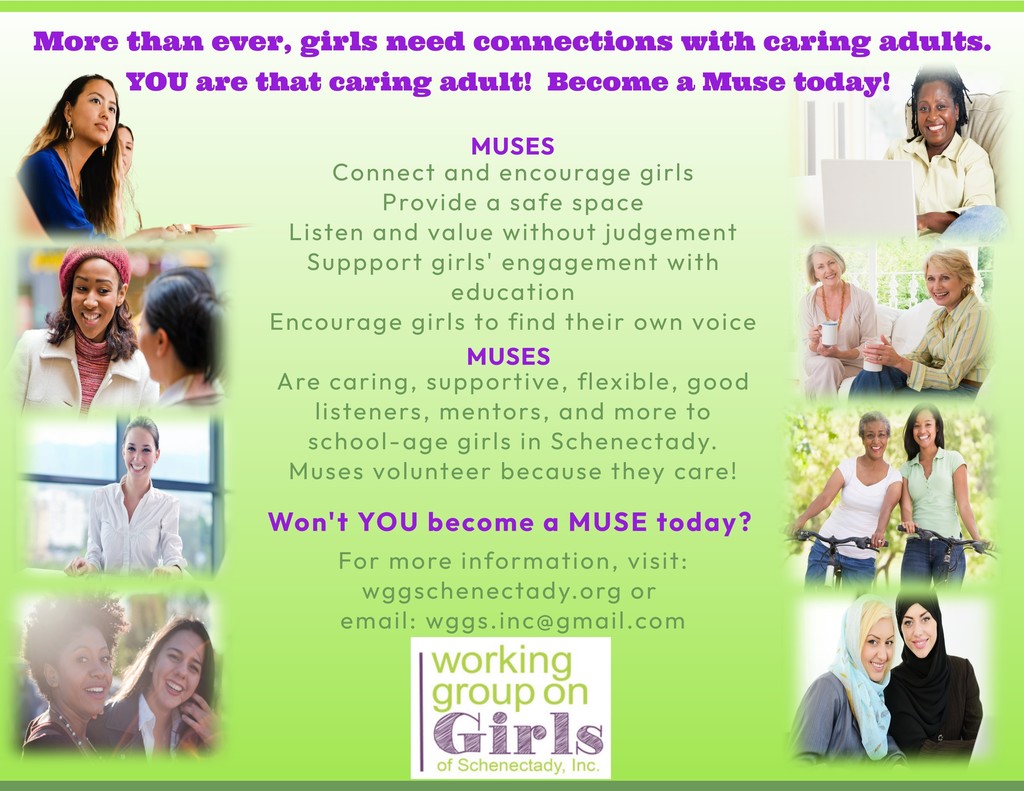 Please join us for our first PTSO meeting of the year 11/9 from 6-7 at MPMS. Childcare will be available.

We hope. your having a great weekend. With Halloween coming up on Mon, we want to provide some reminders regarding costumes. If your child will be wearing a Halloween costume to school, please adhere to the following: No violent or graphic costumes * No masks * No weapons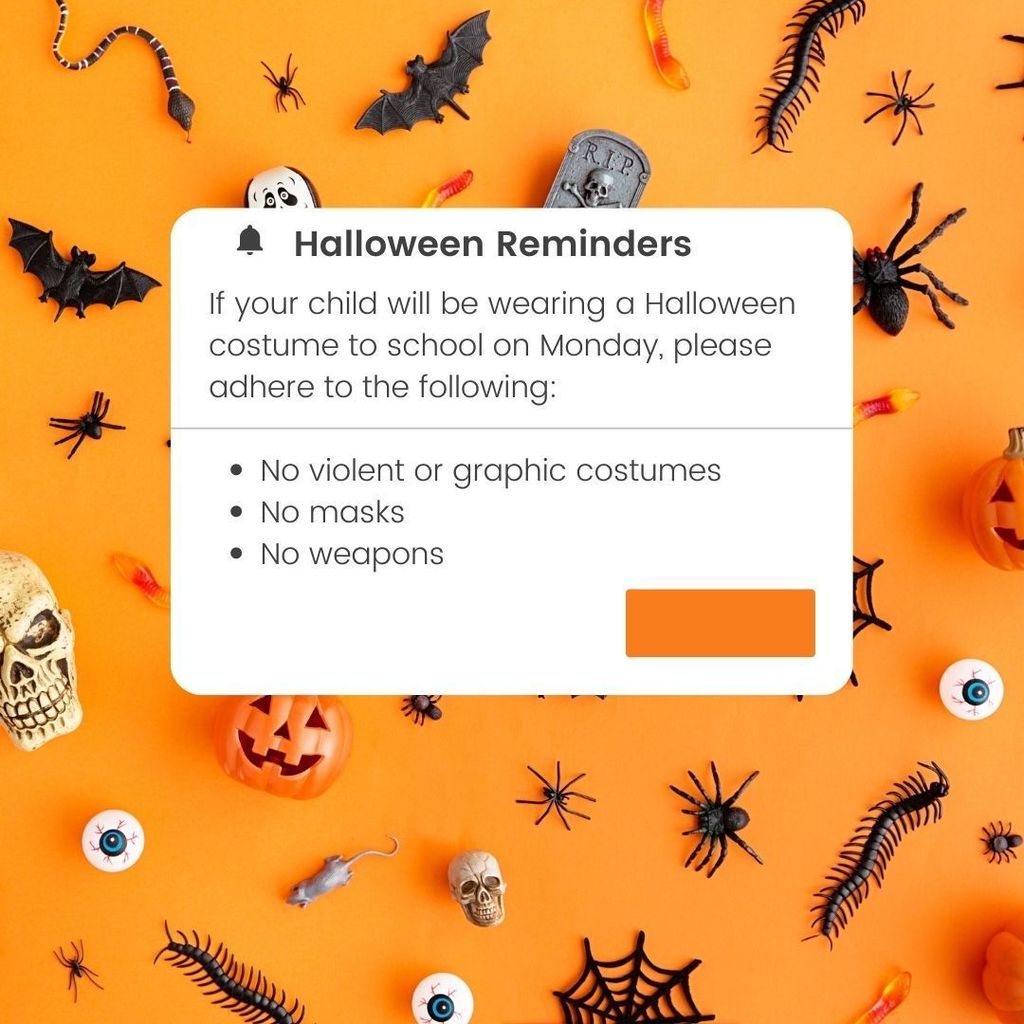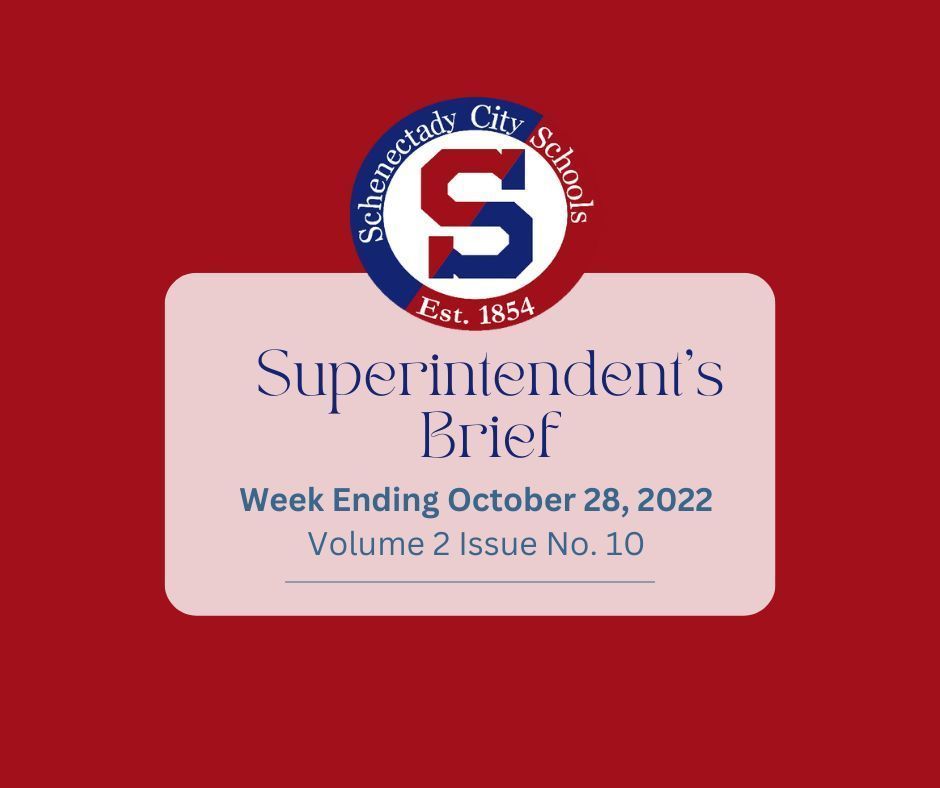 We can help students understand that school is their very first job by making attendance a priority. Talk to kids about the importance of daily attendance & help them build responsibility skills in the evening and morning so they are up early and ready for school. #projectbehere