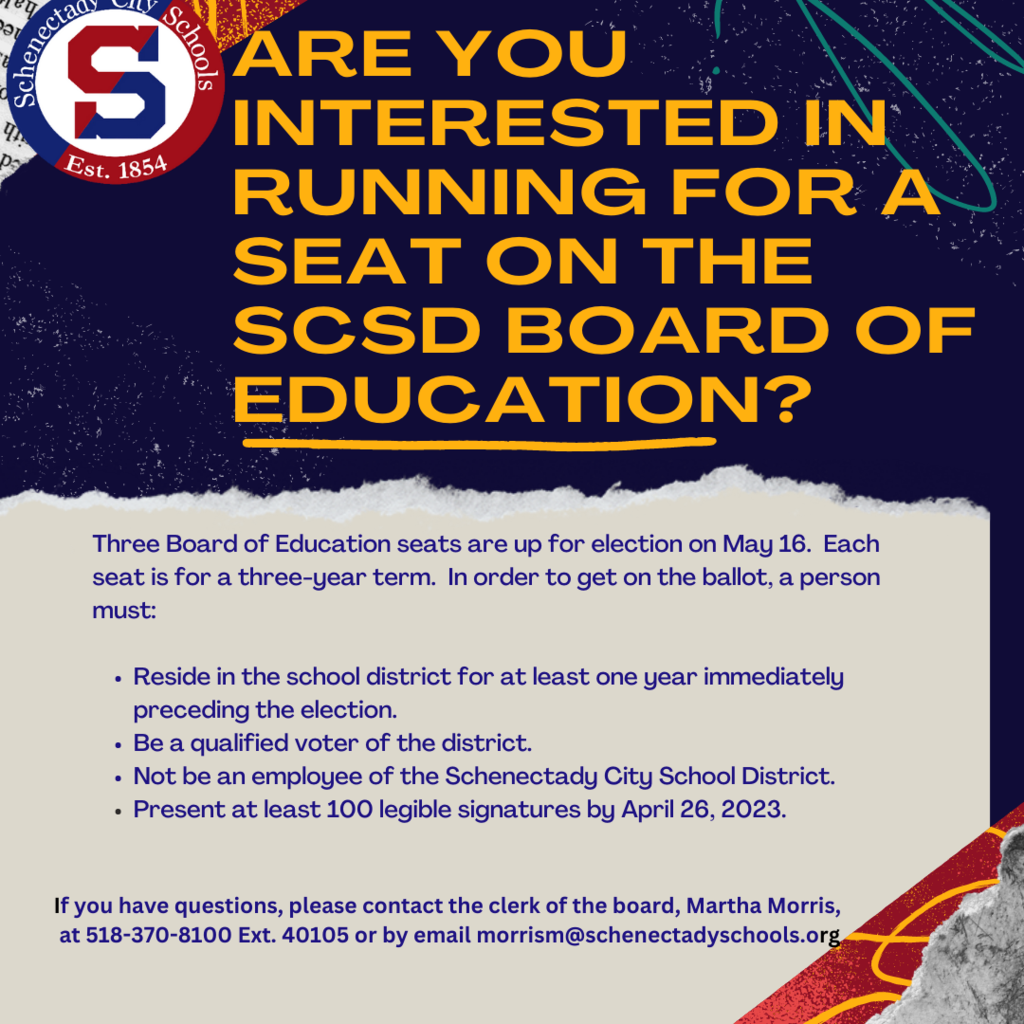 📢 Come Join the Team! Now hiring teachers in all certification areas. 🍎Teacher Recruitment Day: Monday, April 3, 4 - 7:30 p.m. in the Fine Arts lobby ➡️On-site interviews with our hiring team 📲Scan the QR for more info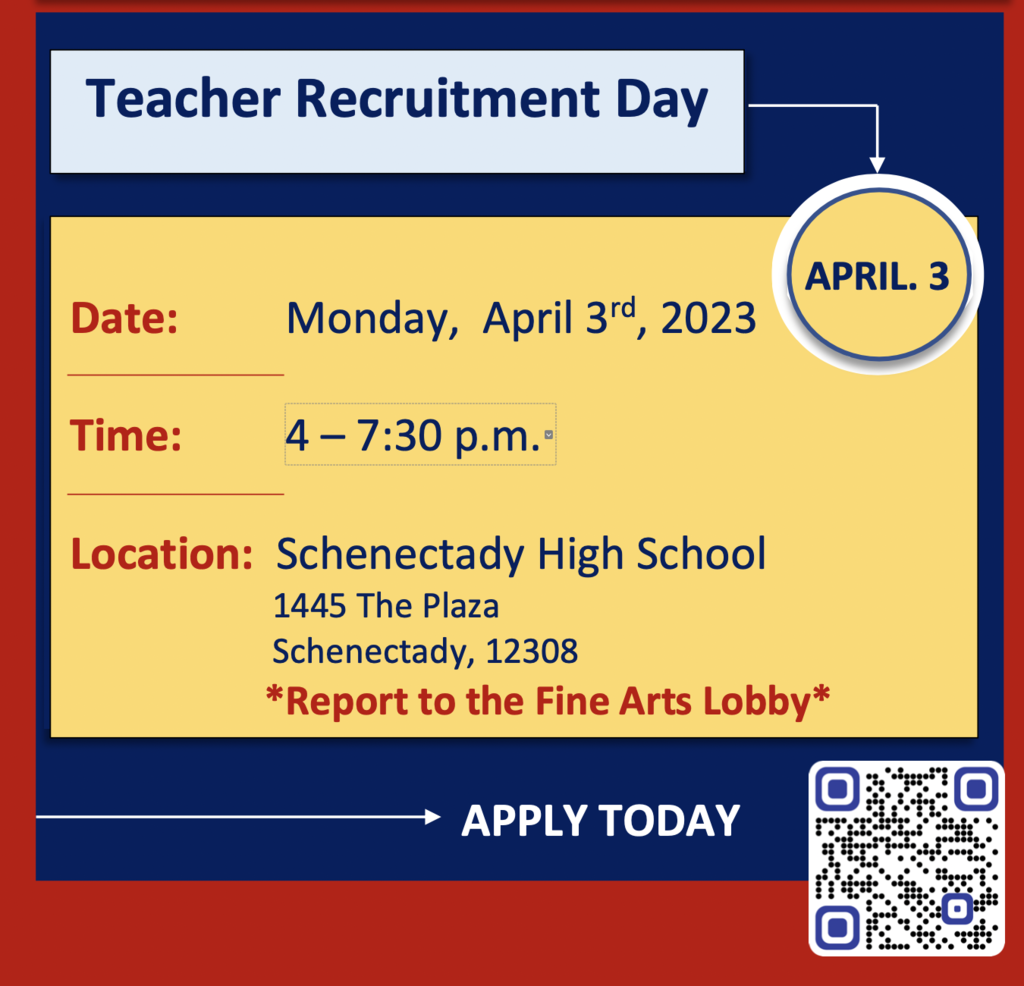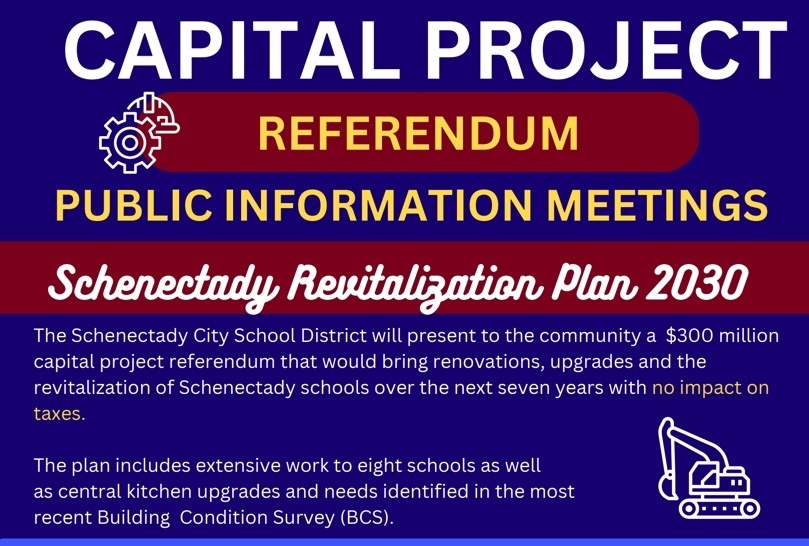 We have an exciting event coming up today at Schenectady High School. Seniors and their families are invited to celebrate 100 days until graduation at 3:30 in the SHS Aud. 🚌 We'll Pick you up! View the shuttle schedule for details.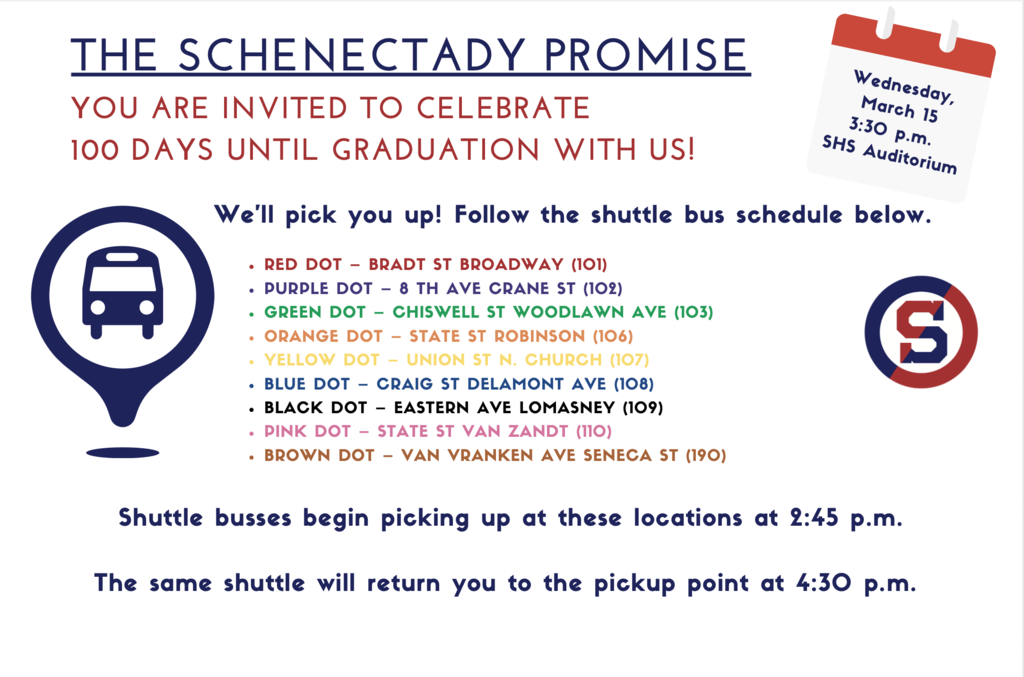 School is closed tomorrow, Tuesday, March 14. Offices are closed. Staff should not report. A state of emergency has been declared effective this evening. Please be safe.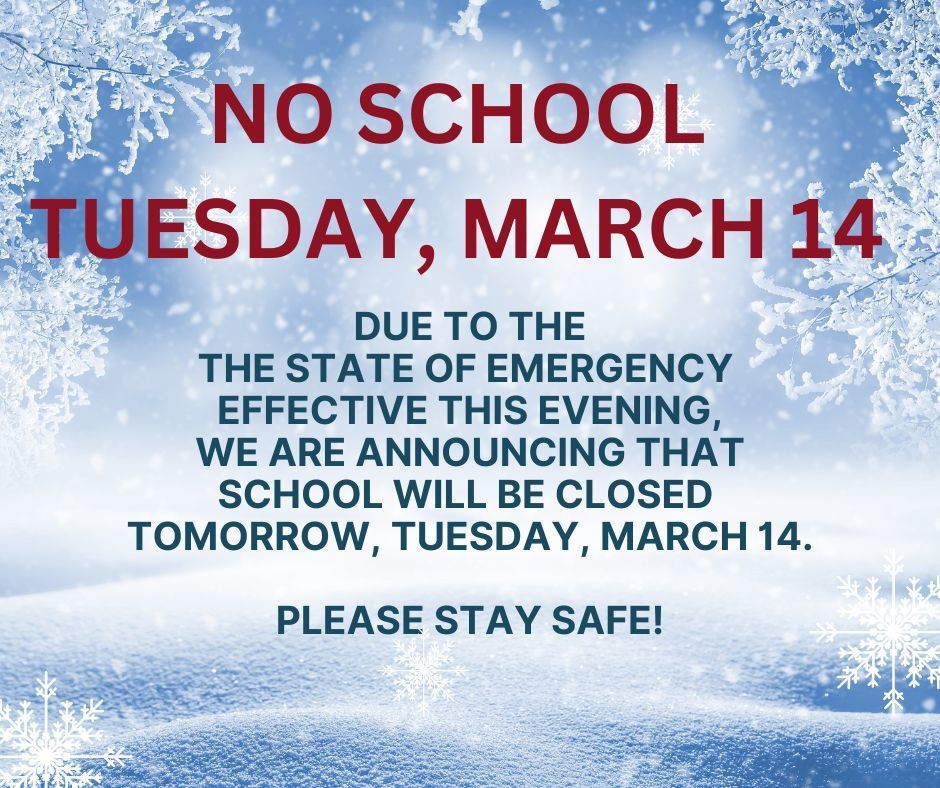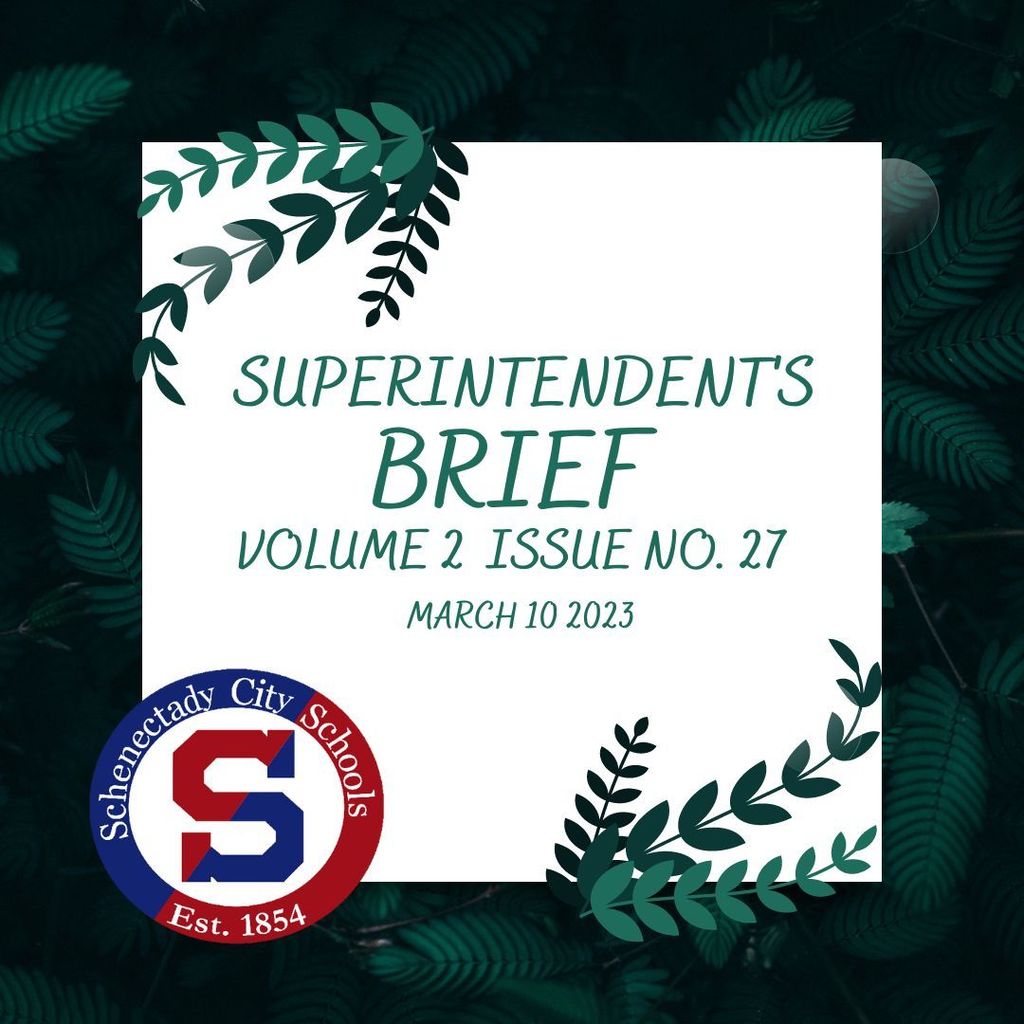 🧑🏽‍🍳Today from 4 to 7 pm there will be a Future Chef's event livestreamed from the SHS cafeteria. This cooking competition will feature Elementary students creating their culinary creations. WATCH HERE:
https://youtube.com/live/nNGNGm8Sw6s?feature=share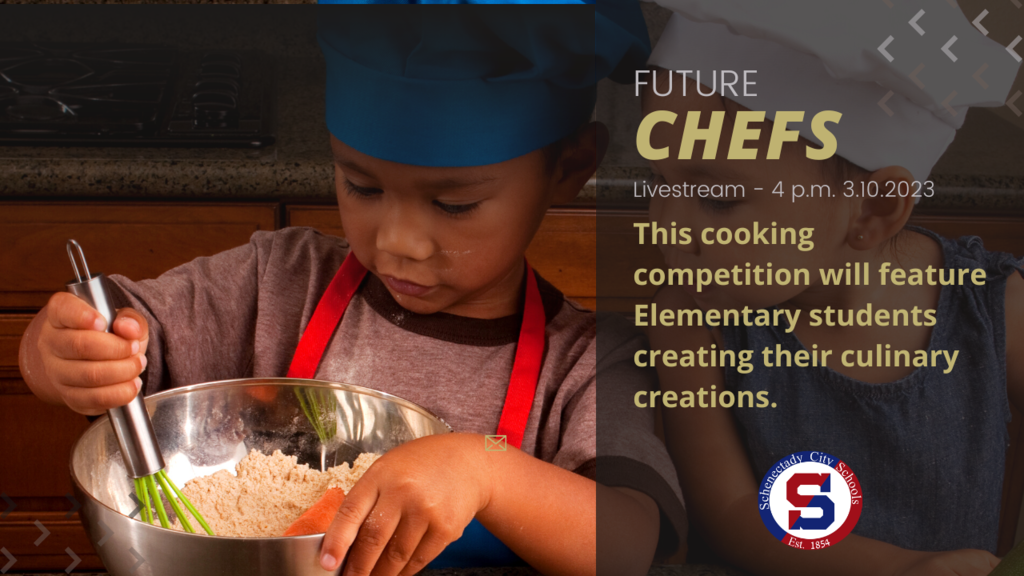 Happy International Women's Day! The aim of the IWD 2023 #EmbraceEquity campaign is to get the world talking about why equal opportunities aren't enough. People start from different places, so true inclusion and belonging require equitable action.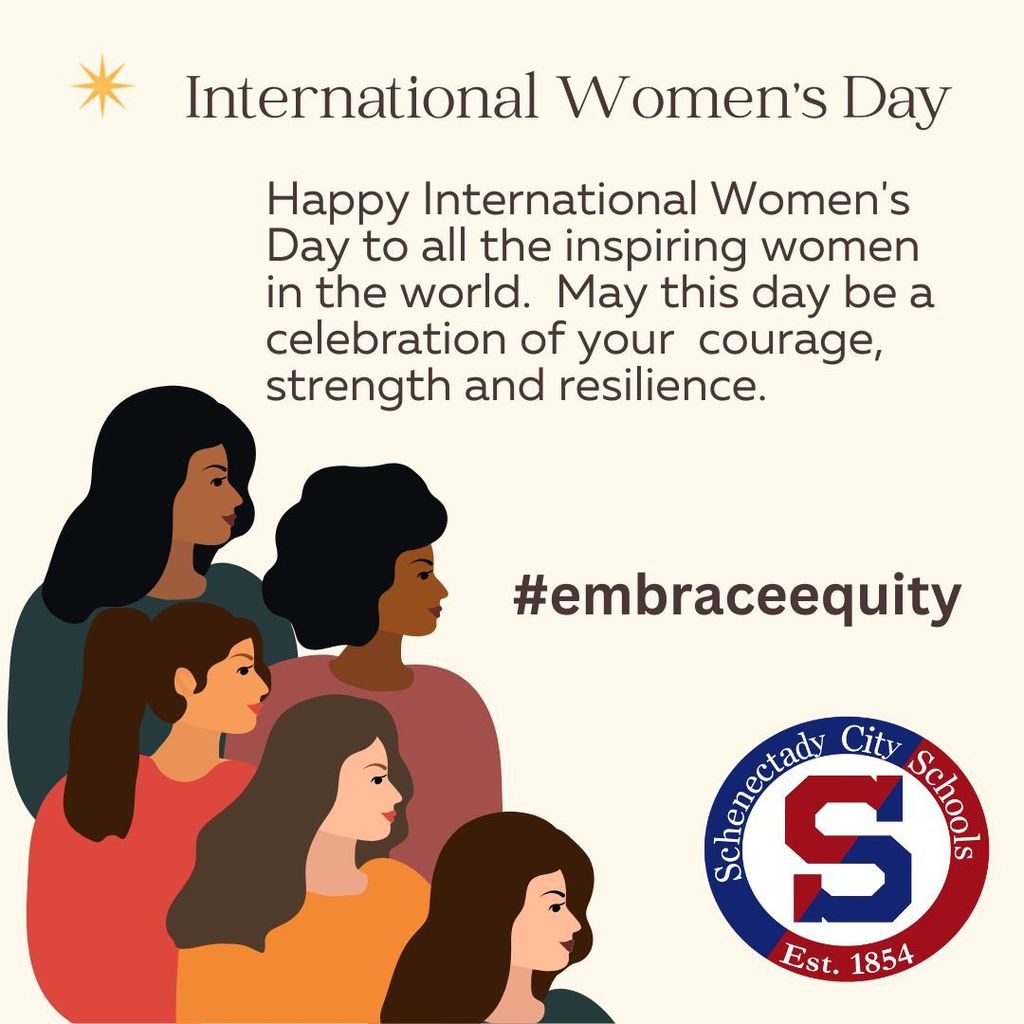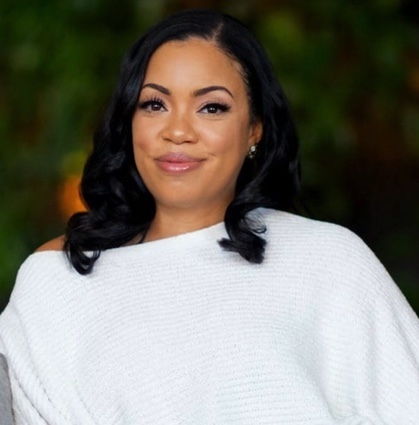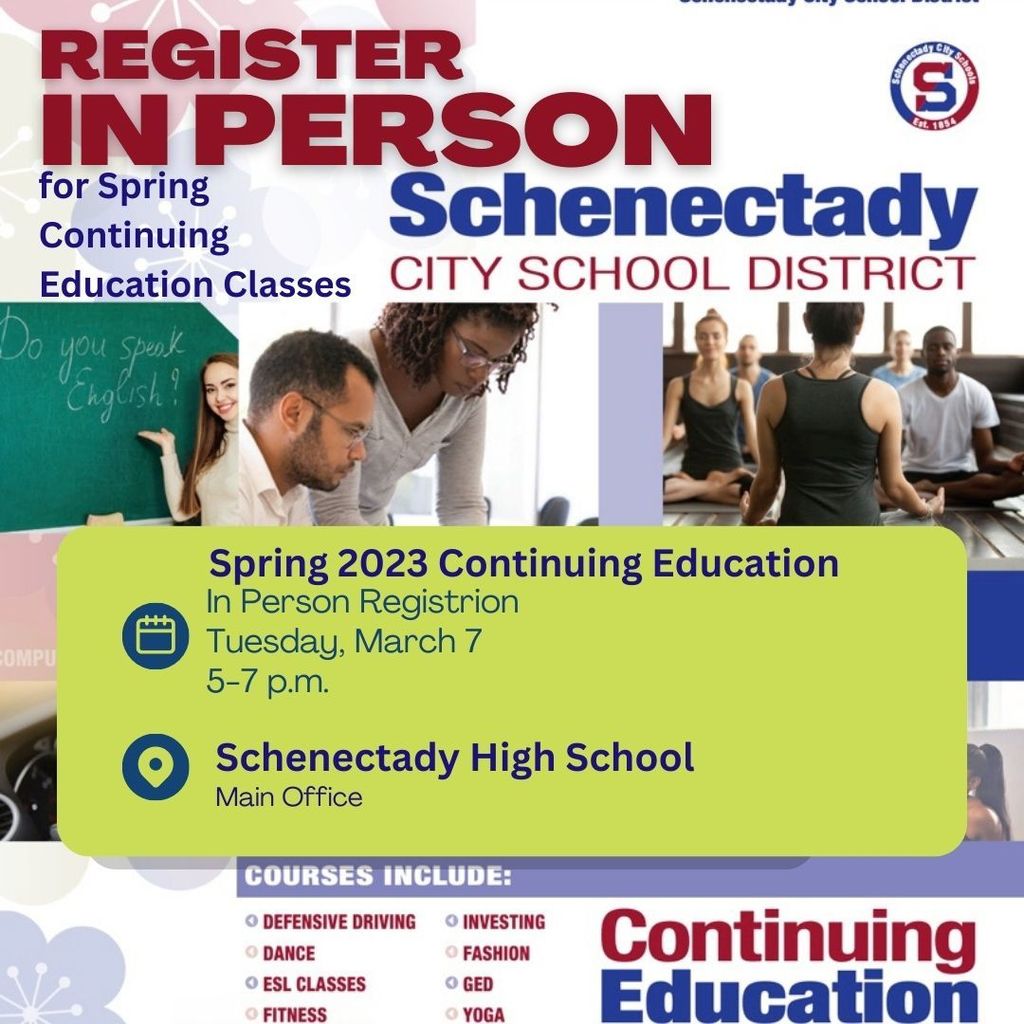 There will be no school and the district offices will be closed on Wednesday, 3/8 in observance of the Holi Holiday. It's a day off but it's also an opportunity to learn about the Hindu holiday celebrated by so many in the Schenectady Community.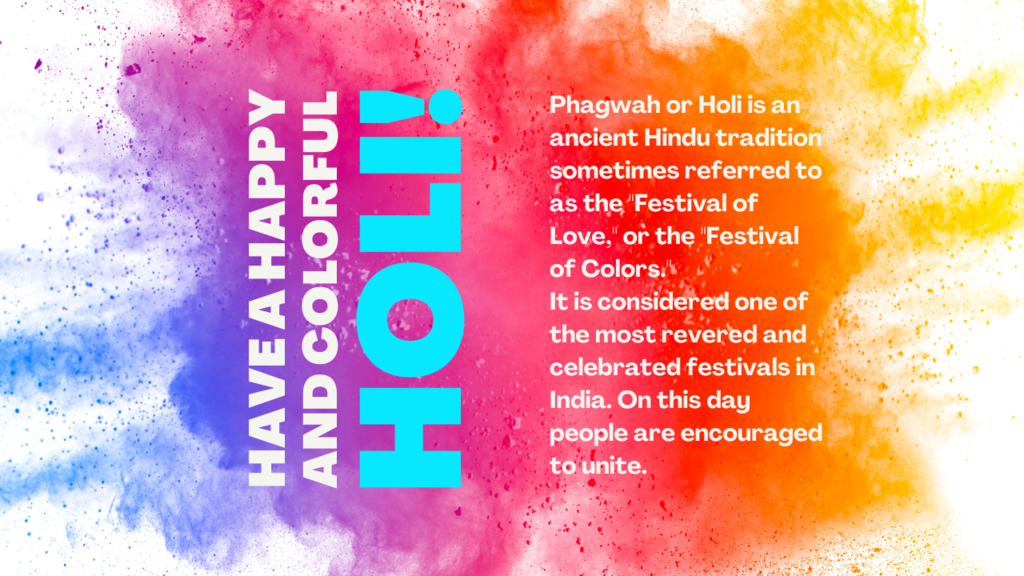 🛑Attention seniors and families of seniors: Save the date for the Schenectady Promise! RSVP to the main office at SHS by tomorrow. #SchenectadyRising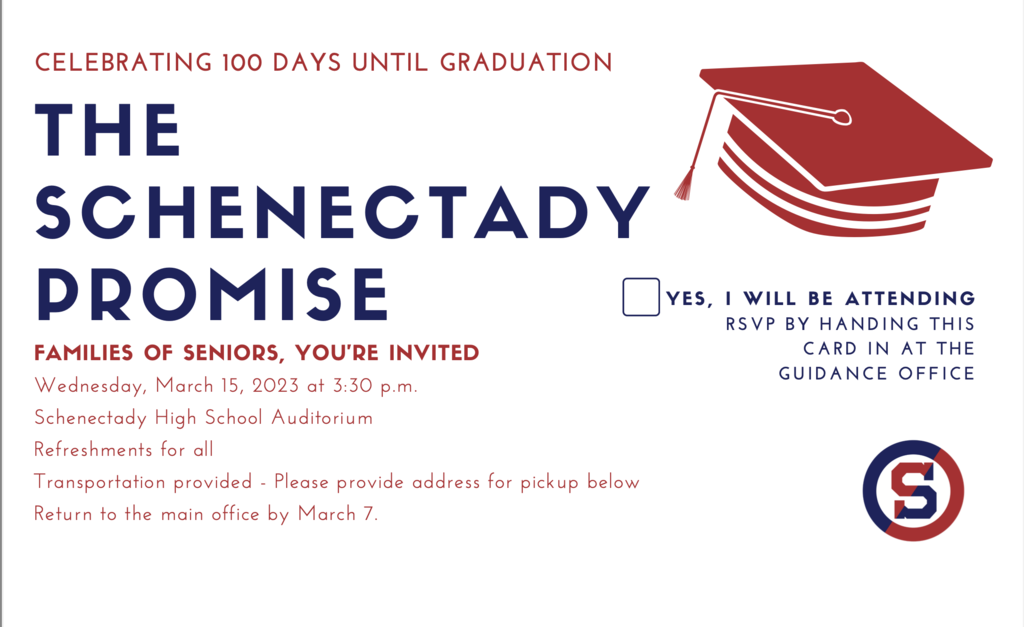 Thank you to all our maintenance workers for their hard work and dedication keeping our schools safe and running smoothly. We appreciate all you do!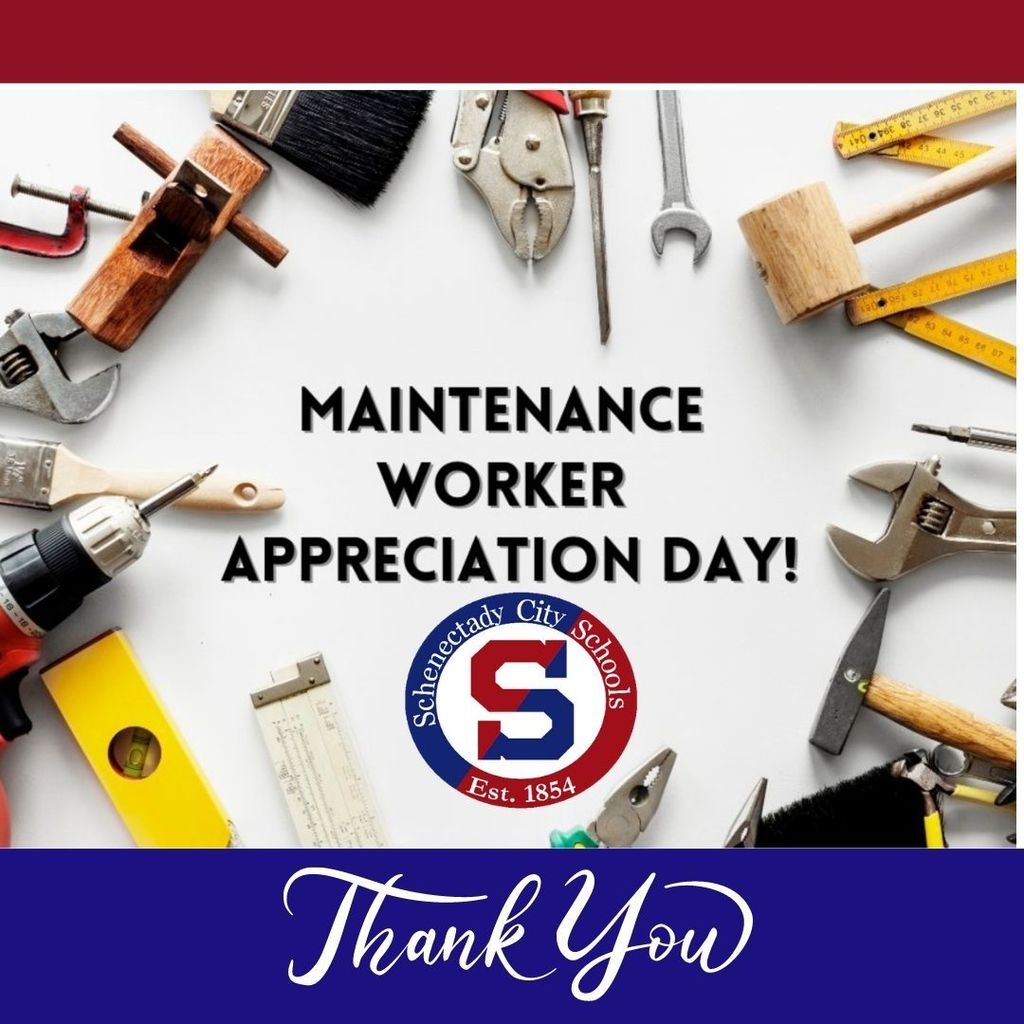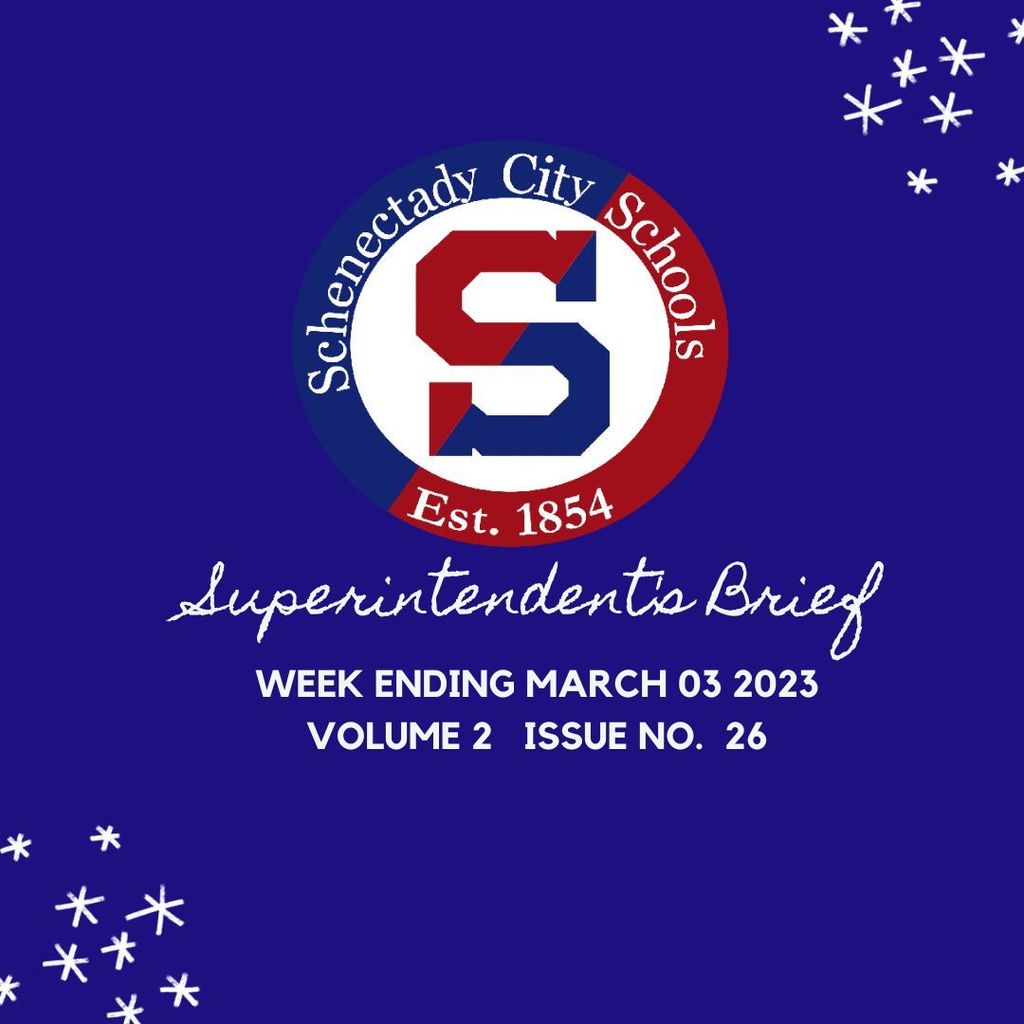 March is Social Work Month. During this time we celebrate all of the great social workers we have here in our district. #SocialWorkBreaksBarriers


Reminder: The Board of Education Meeting scheduled for this evening will be held in the Schenectady Room at Mont Pleasant Middle School. Meeting time is 6:30 p.m. Livestream link:
https://www.youtube.com/watch?v=9ZP7b_WXq94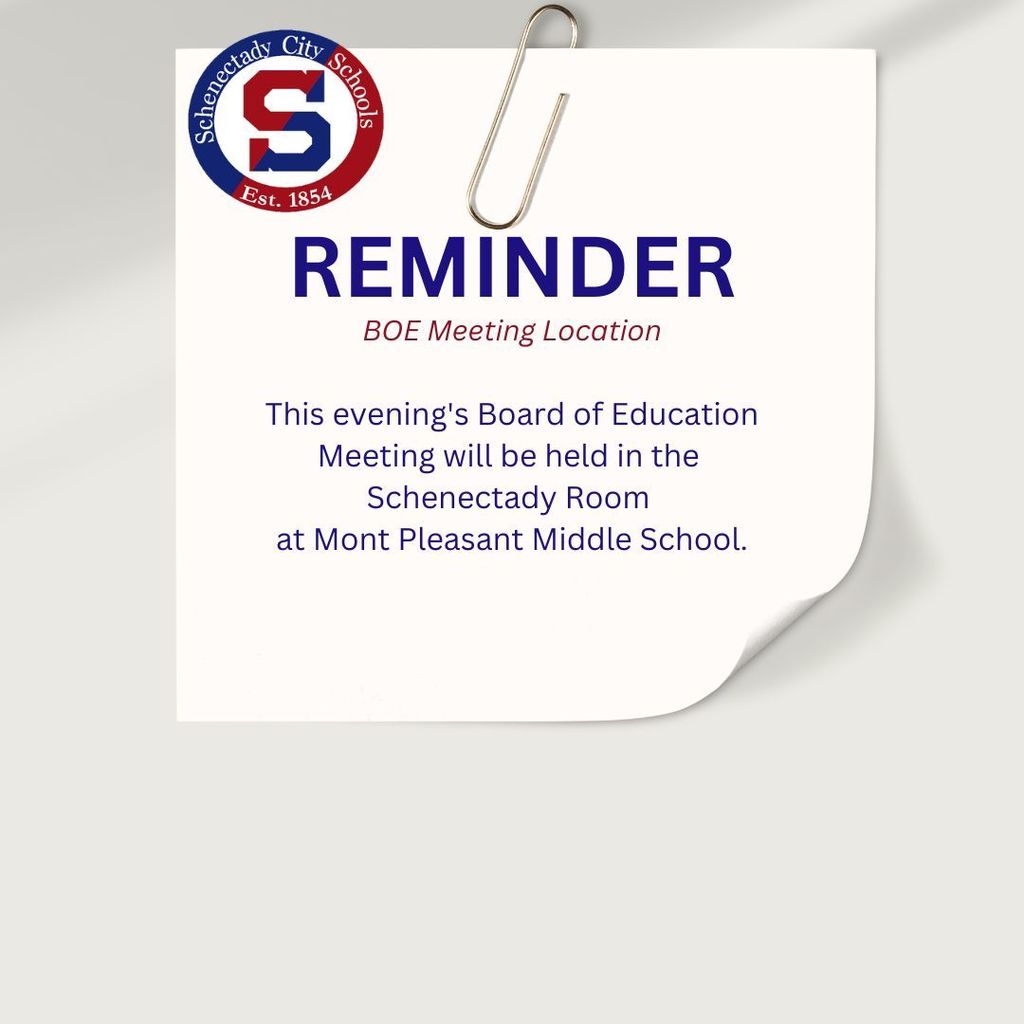 Last night we informed parents that there was a vehicle in Central Park trying to lure kids into a car with stuffed animals. The Schenectady Police investigated and do not believe there is any safety concern as it relates to this incident.


We are closed today. All sites and offices are closed. Snow removal staff report only.