📸 PHOTOS: Look at all of the excitement that happened this week at VC. ✅ Back to School Night ✅ Fall Festival ✅ STEAM projects in class ✅ Tay Fisher visits and teacher dance routine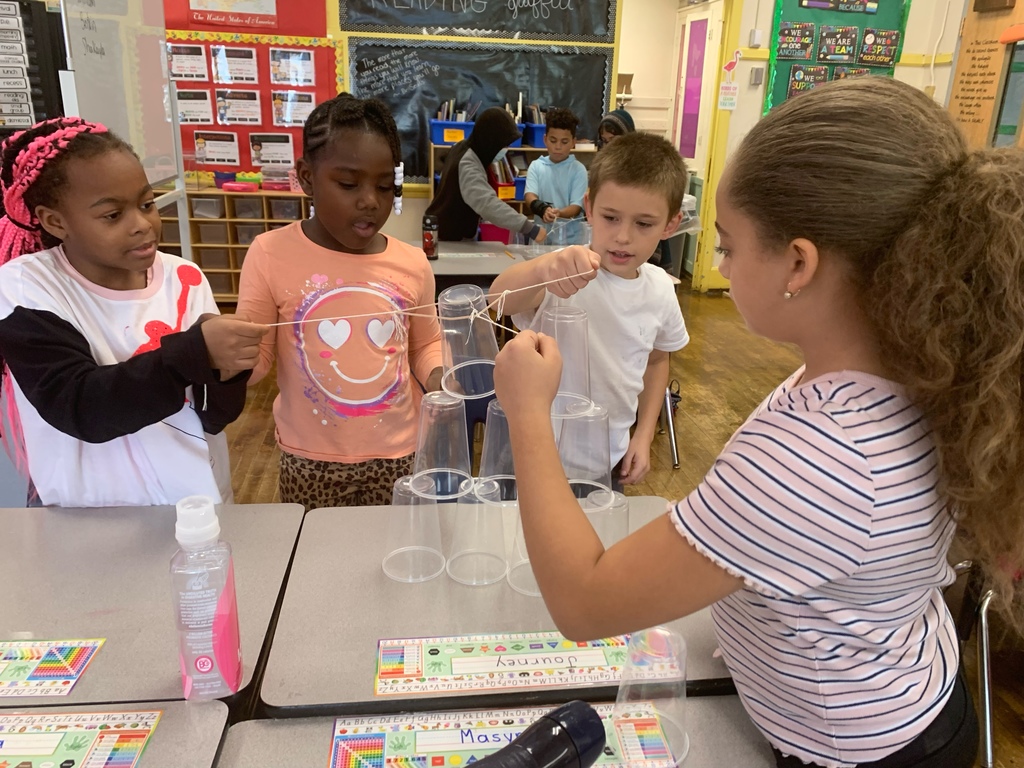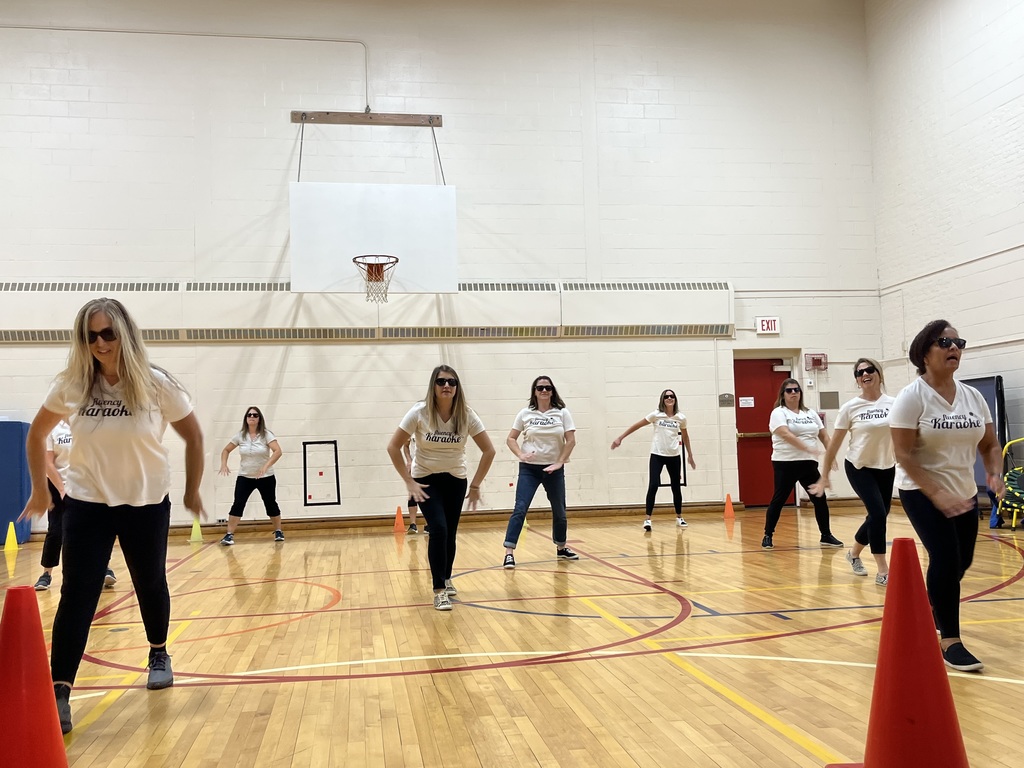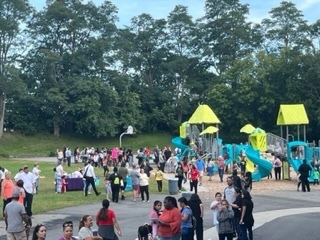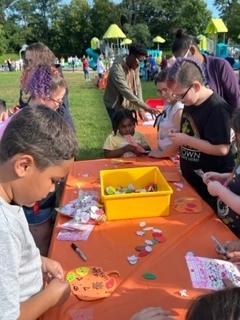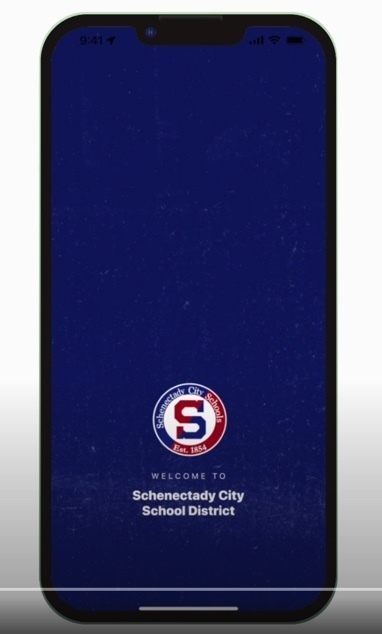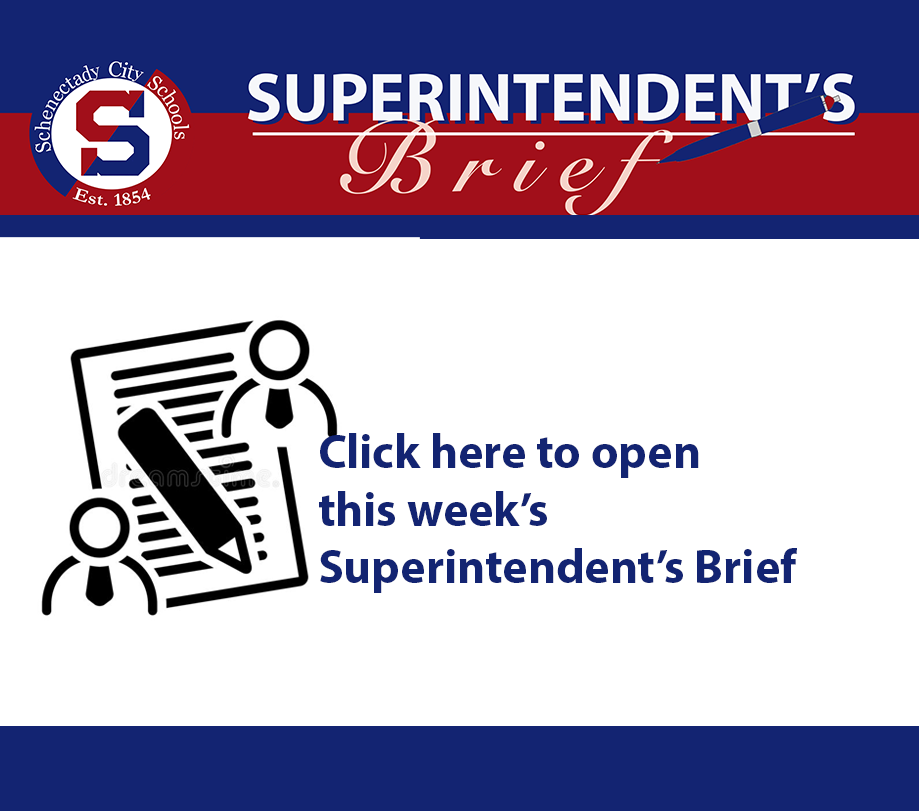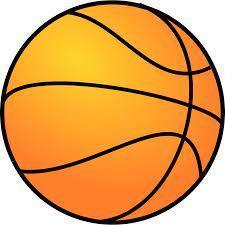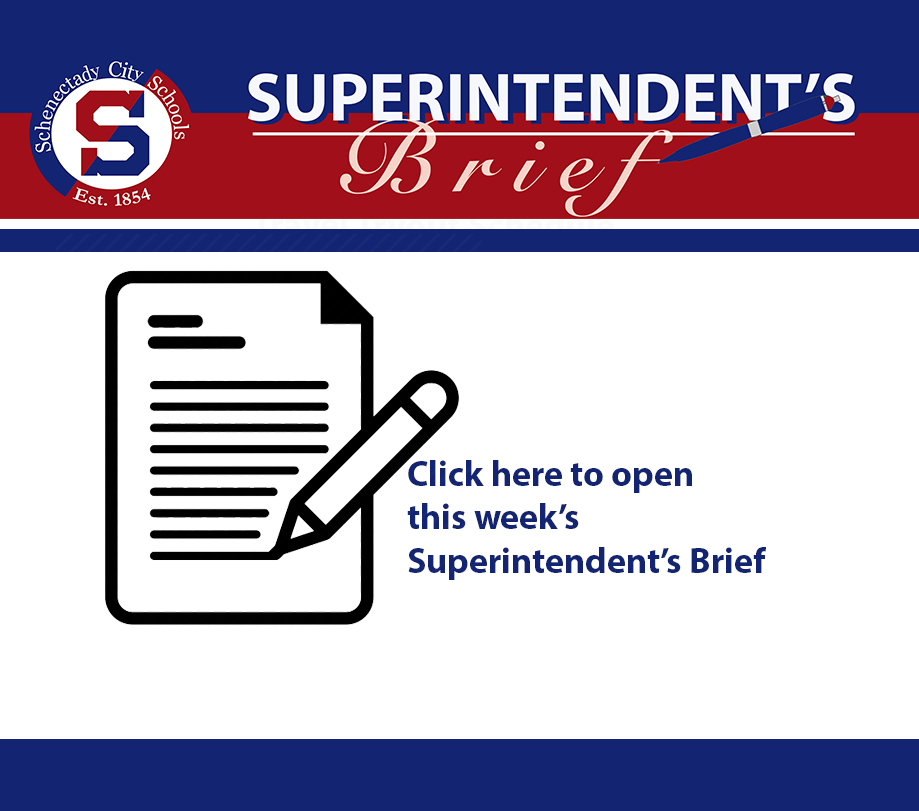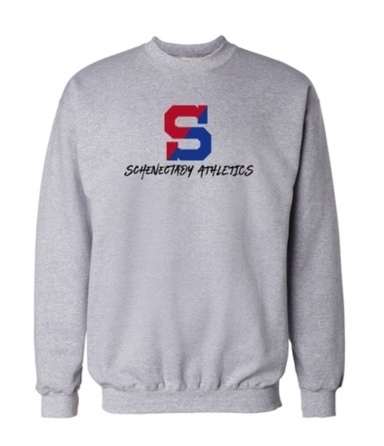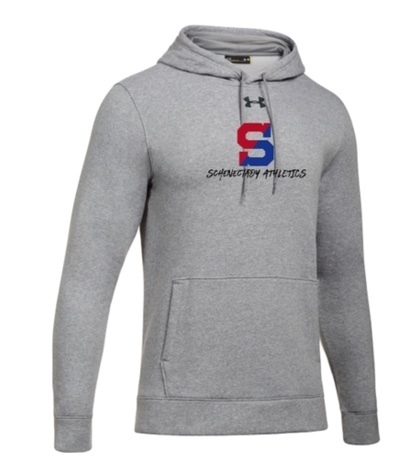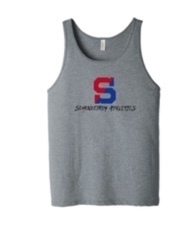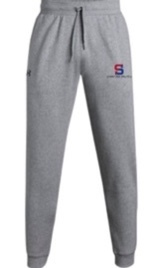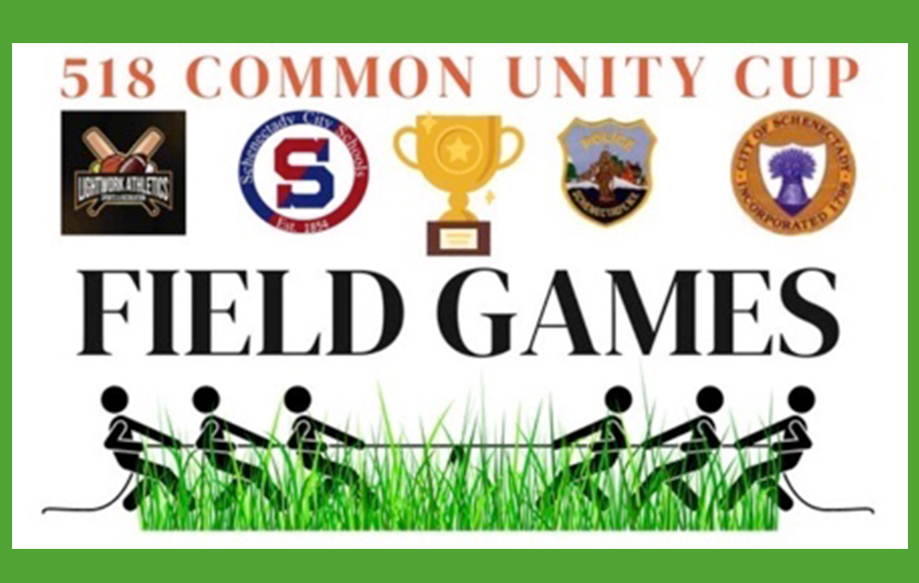 Schenectady County has created an online childcare portal for families to apply for assistance. Families who previously didn't qualify for assistance may qualify now. Click on the link for more information and to apply online:
https://www.schenectadycounty.com/scc/childcare


ABOUT SCHOOL SUPPLIES The elementary school supply list serves as a recommended list for those who wish to buy school supplies. You are NOT required to purchase these. The district has purchased supplies and every student will have what they need.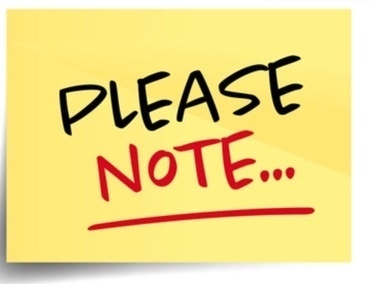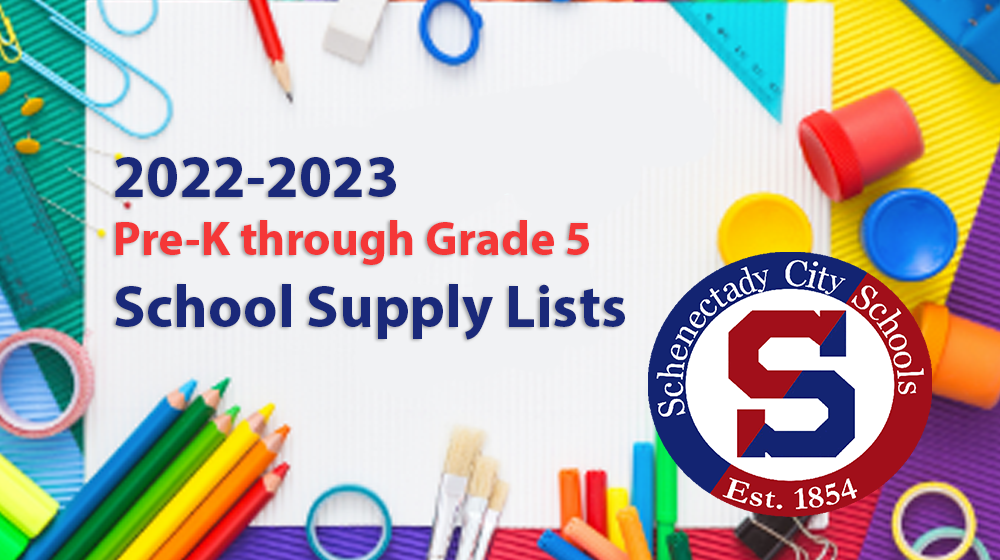 If you need assistance paying for childcare, contact Sch'dy County Dept of Social Services. Families of 2 earning up to $54,930 and families of 4 earning up to $83,250 are eligible to receive assistance. Contact info available here:
https://www.schenectadycounty.com/dss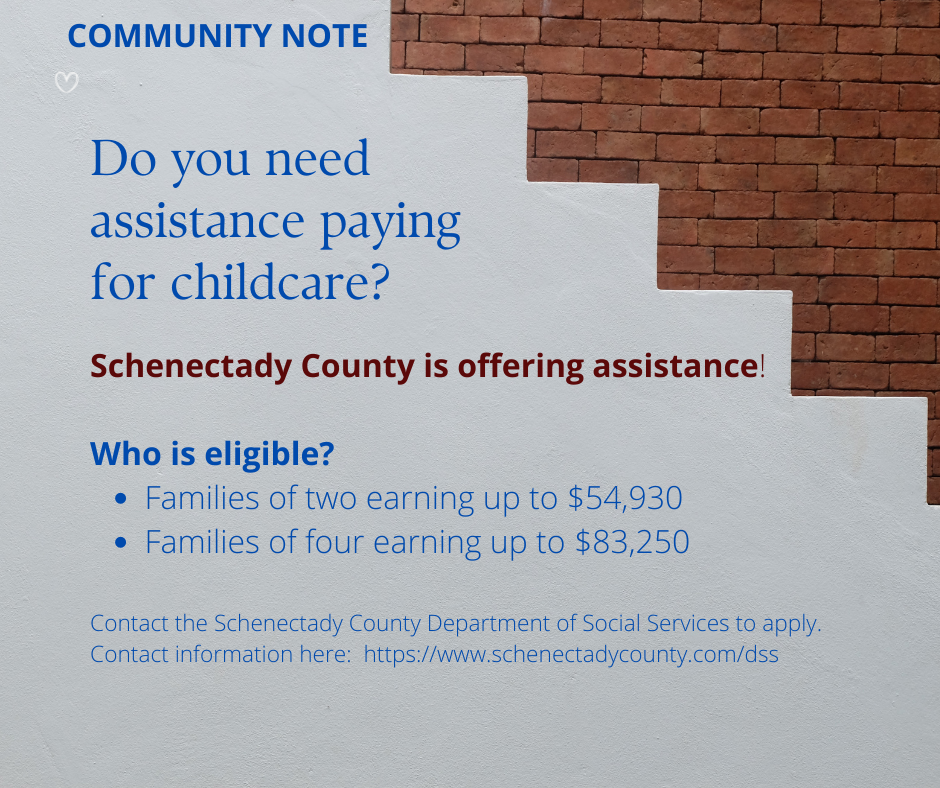 Van Corlaer's new student orientation will be held on August 25 from 12 - 3 p.m. We can't wait to meet you and welcome you to our school!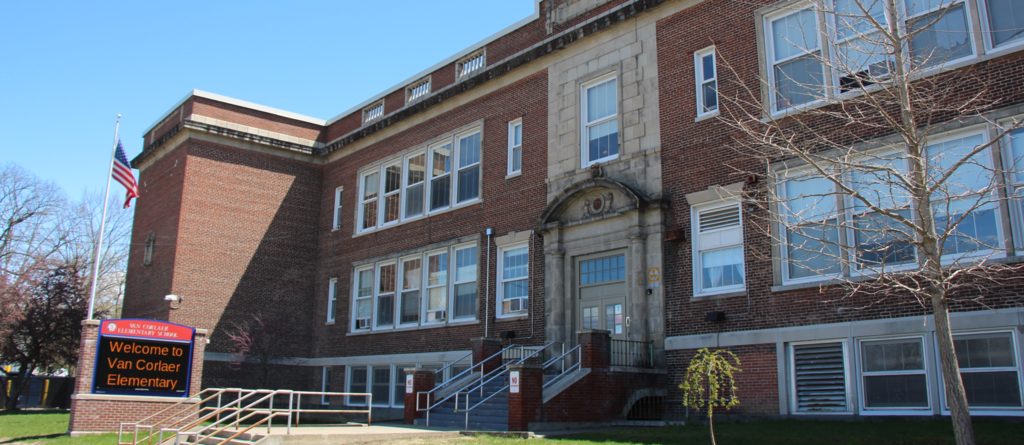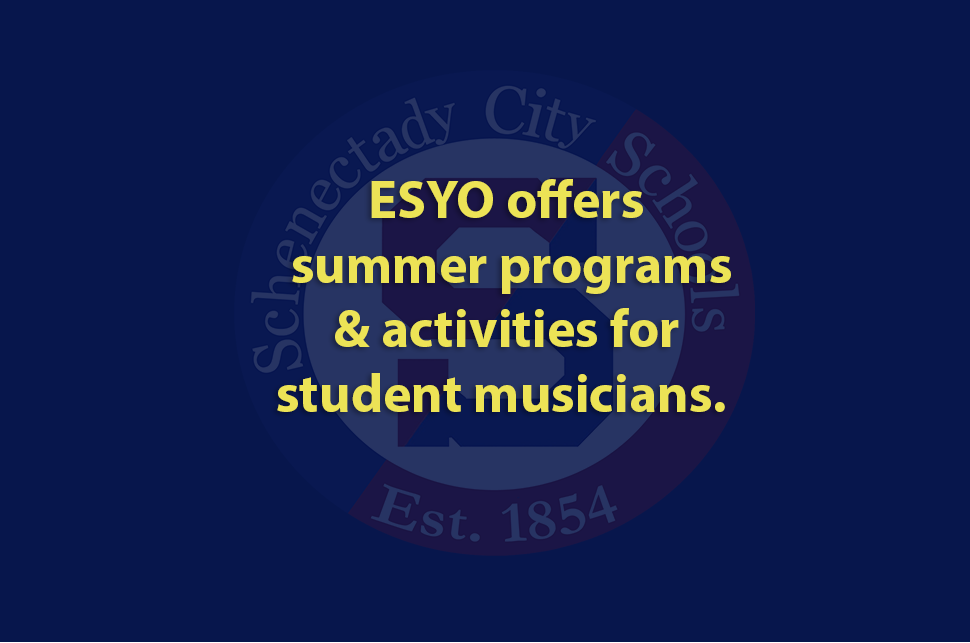 Coming soon: First annual Patriot Tech Camp for Schenectady teachers to learn more about, projectors, flat panel displays, and other educational technology integration concepts. It is time to Tech it Out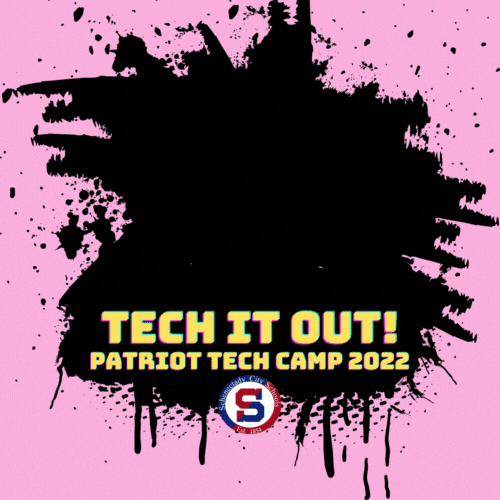 CREATE Together is hosting free art activities for all ages July 5 - Sept. 2, Monday-Friday, from 11:30 a.m. - 1 p.m. at the following locations: Monday: Orchard Park Tuesday: Wallingford Park Wednesday: Cocoa House Thursday: Jaylens's Park Friday: Yates Village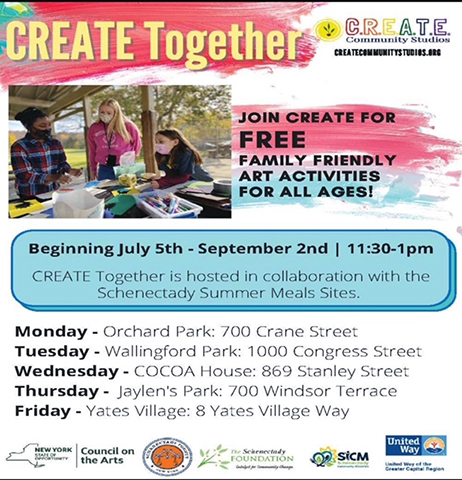 ⛷🏂 Don't miss this meeting on Wednesday, July 6, at 6:30! A great program providing ski lessons free of cost to elementary age students living in the city of Schenectady. The goal of the program is to provide underrepresented communities an opportunity to participate in winter sports. Lessons will be offered at Maple Ski Ridge during six Saturdays in January and February of 2023. Please attend the info session for more details or contact Ashok Ramasubramanian (
ramasuba@union.edu
) with any questions.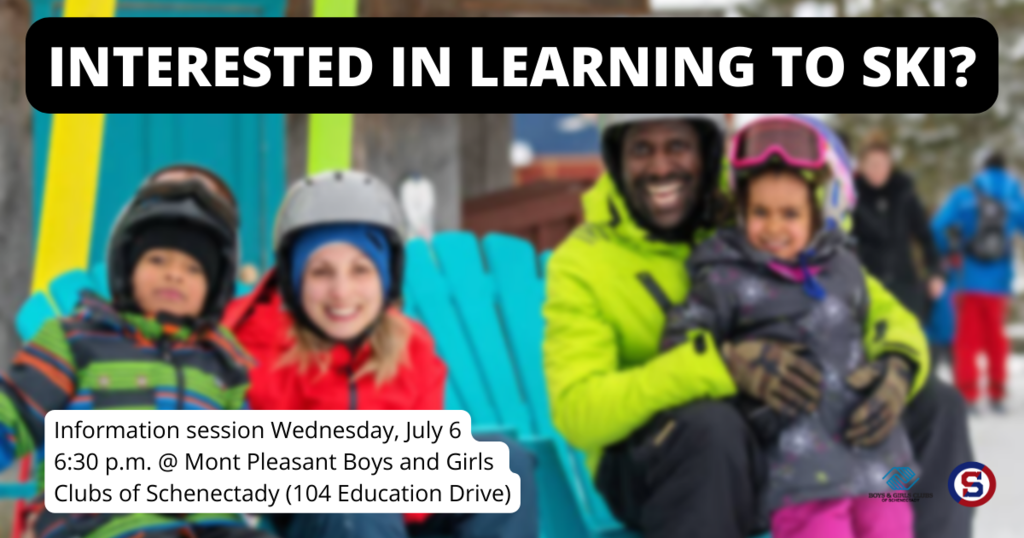 Are you interested in learning how to ski? There is an information session on Wednesday, July 6 at 6:30 p.m. at the Boys and Girls Club of Schenectady (104 Education Dr.) Learn about a program that provides free lessons to Schenectady elementary school kids.