Congratulations to Dave Bernard Jr. and Shane Terry who were presented with Excellence in Leadership Awards at a Suburban Council ceremony held at the Troy Hilton Garden earlier this week. Way to go! #schenectadyrising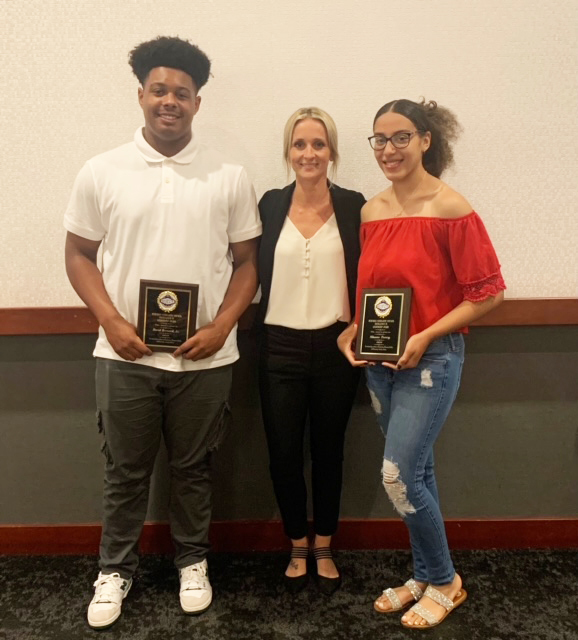 ALUMNI PROFILE Greg Farone is a 2020 grad of Sch'dy H.S. & student at SUNY Herkimer where he plays baseball. Greg committed to playing & studying at Louisville next year. He credits his time at SHS for helping him with the challenge of being a student athlete. #SCSD Alumni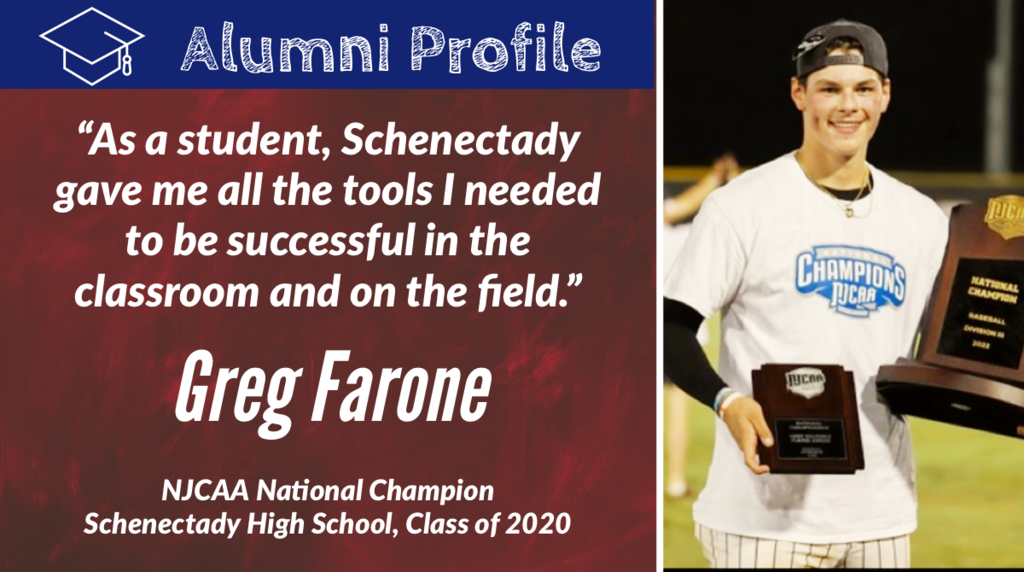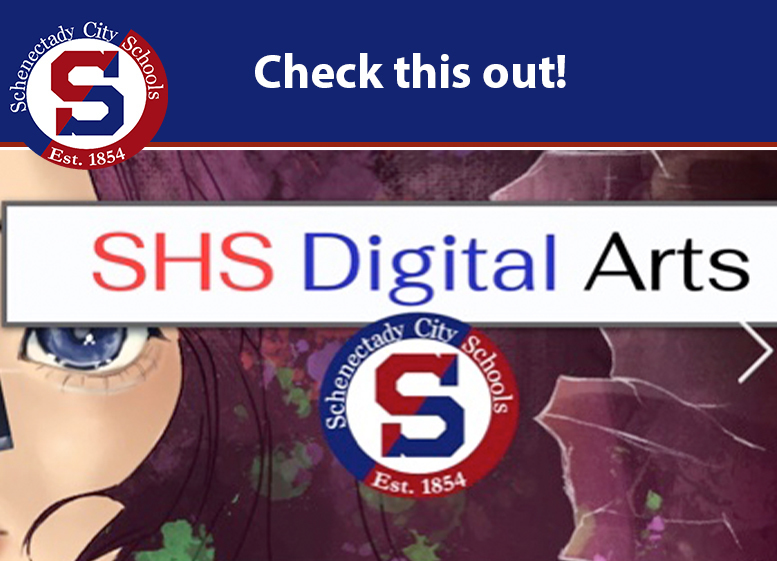 Our SHS Home and School Alliance Parent Night has been moved from the Hamilton Hill Sculpture Garden to Washington Irving Education Center due to threat of rain. Come join our end of year parent celebration at 6 p.m. on Thursday, June 16.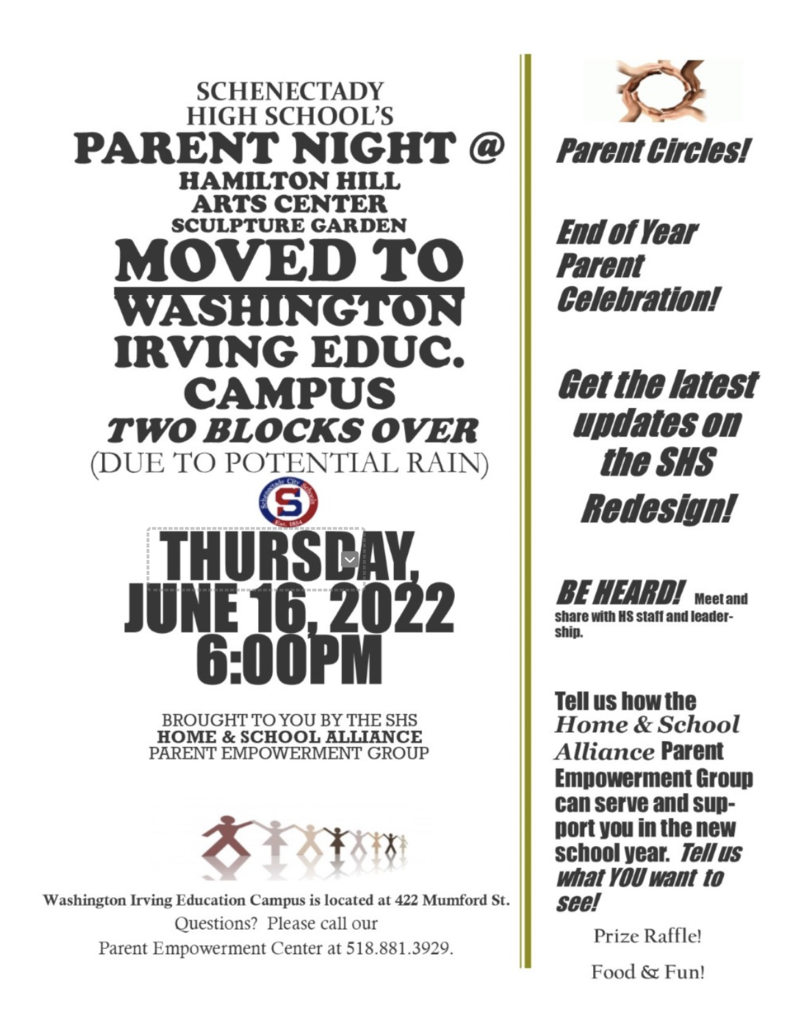 We are loving our new app! Access documents, news updates, and even emergency notifications, right from your pocket. 

Make sure you've turned your notifications on, follow the directions to see how! 📲Download for Android
https://bit.ly/3Mzposx

📲Download for iPhone
https://apple.co/3lAXbWA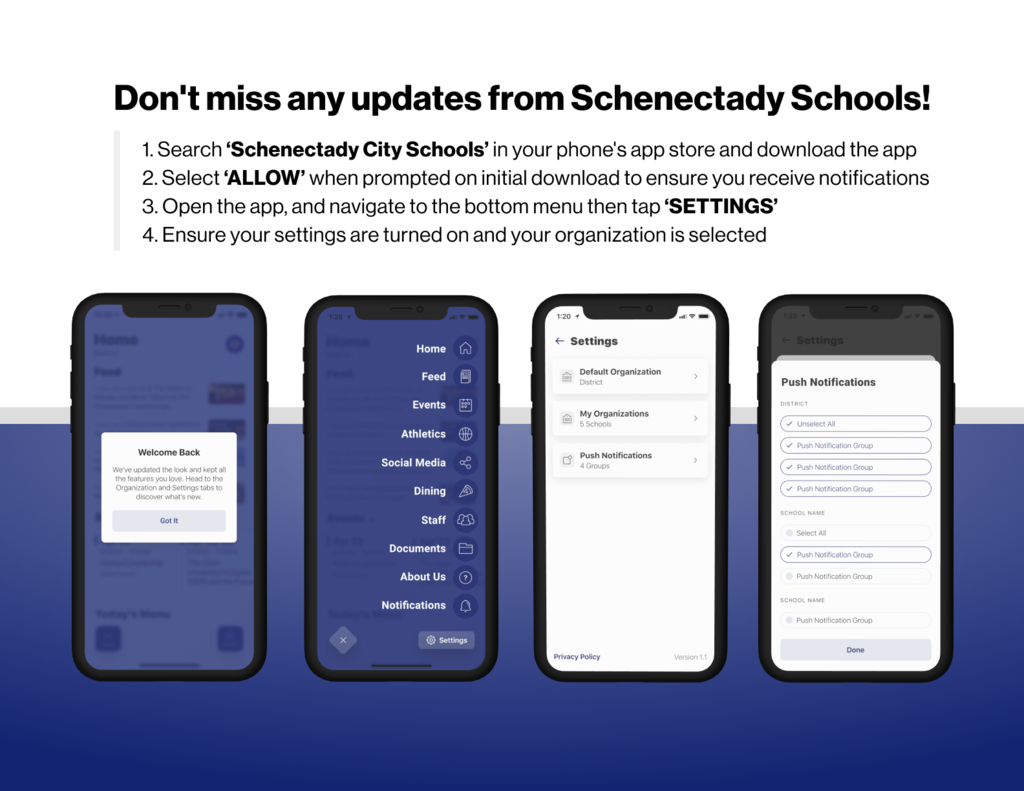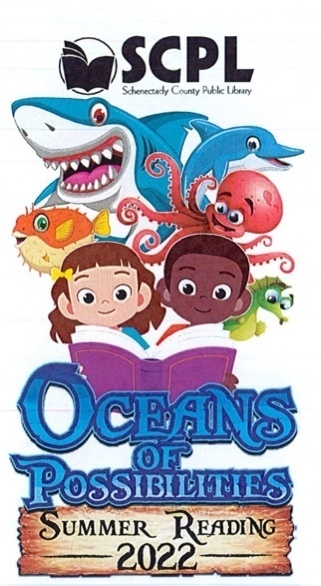 ➡️ Catch up with the latest student stories, events, and news updates. It's everything Schenectady Schools, in your pocket. If you haven't already, download the app!

 📲Download for Android
https://bit.ly/3Mzposx

📲Download for iPhone
https://apple.co/3lAXbWA
SHS Class of 2020 graduate wins NJCAA World Series title with Herkimer Generals⚾️ Greg Farone, a left handed pitcher for the Generals, was a part of the first ever national title for Herkimer, and first ever national title for a NY state D3 JUCO. We are #SchenectadyProud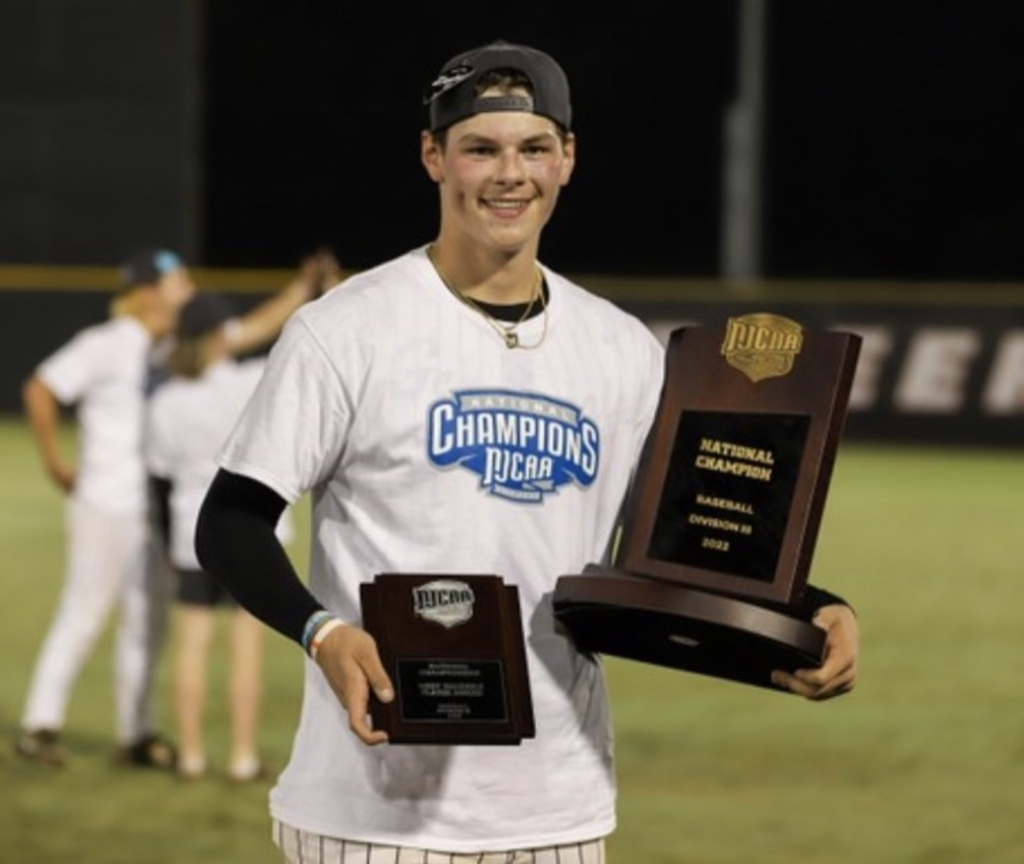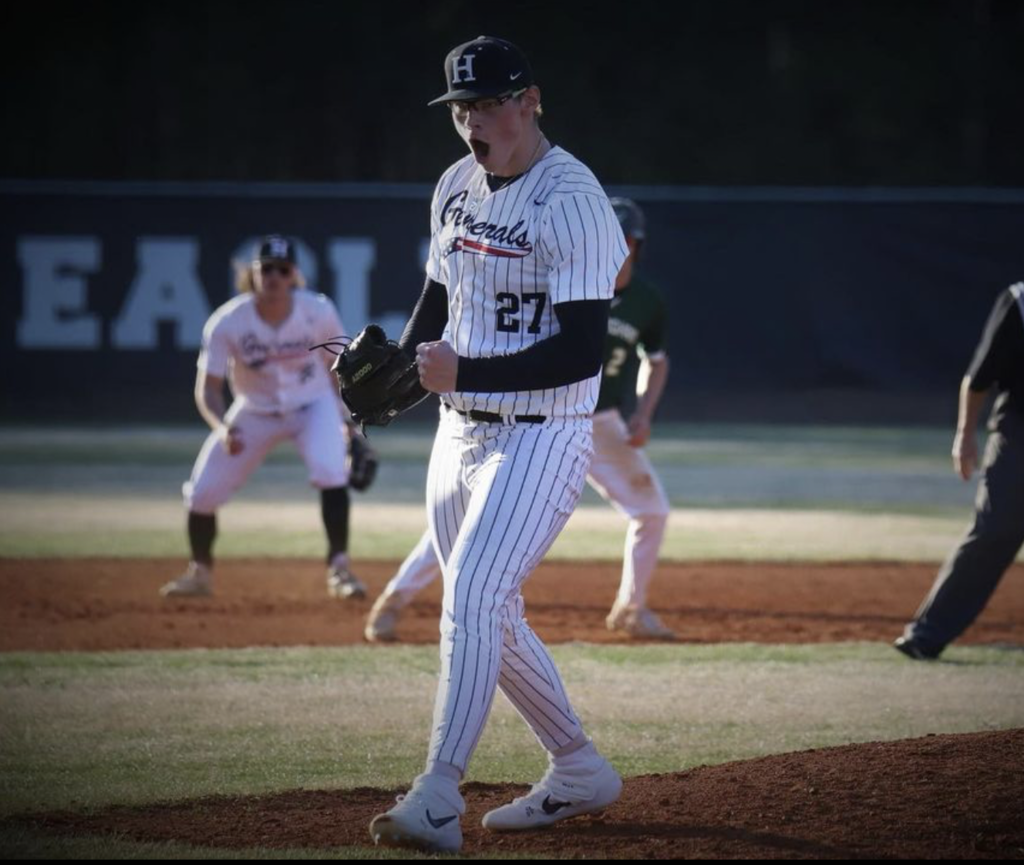 ALUMNI PROFILE: Meet Meralys Collazo, 2012 graduate of SHS, who is now a restorative practice specialist in the district. Meralys was inspired to work with students after her own positive experiences at SHS. #SCSD ALUMNI Go to our Alumni Profiles page to see more.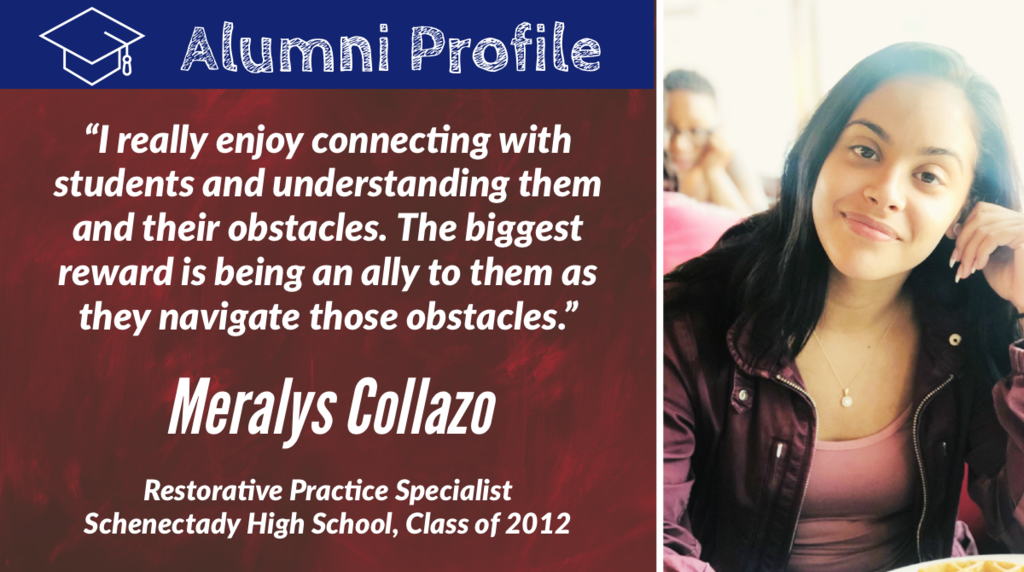 On the afternoon of June 8, SHS graduating seniors were invited to a career fair organized by the high school counseling office. Students had a chance to meet with 23 prospective employers who are ready to hire them immediately upon graduation. 📸 Check out the photos!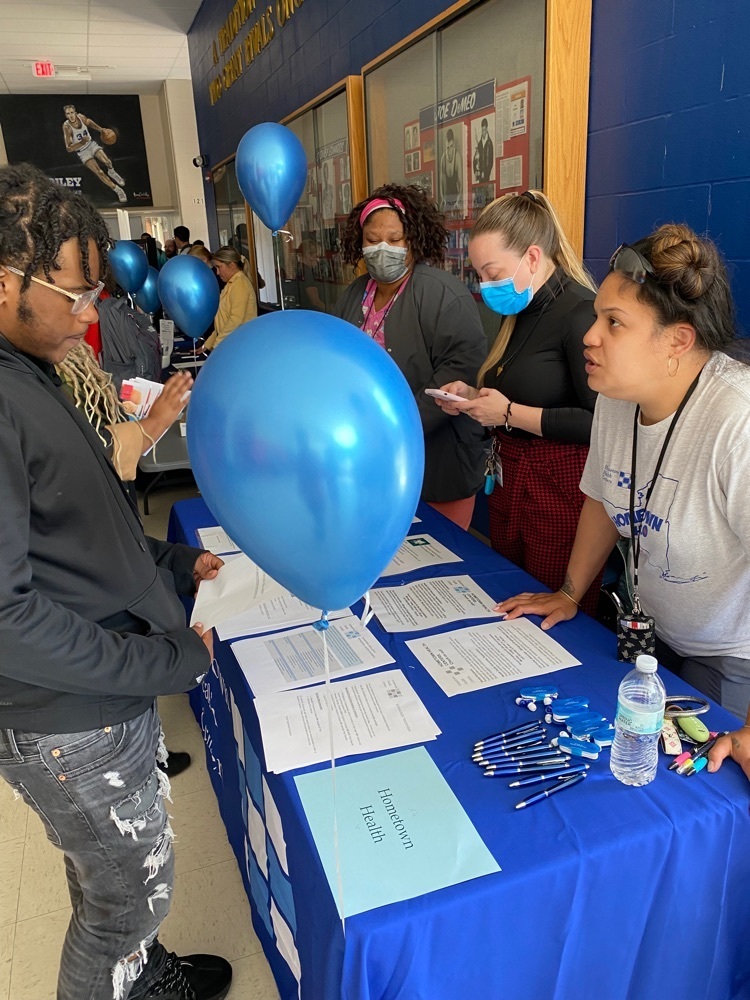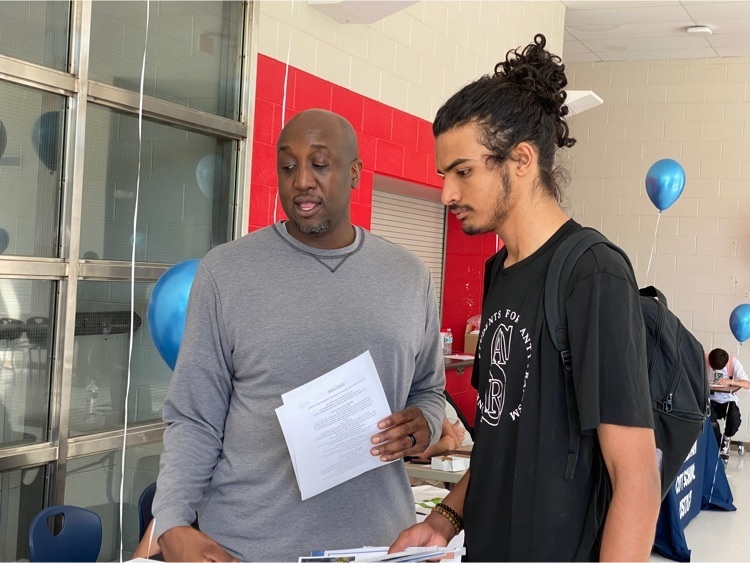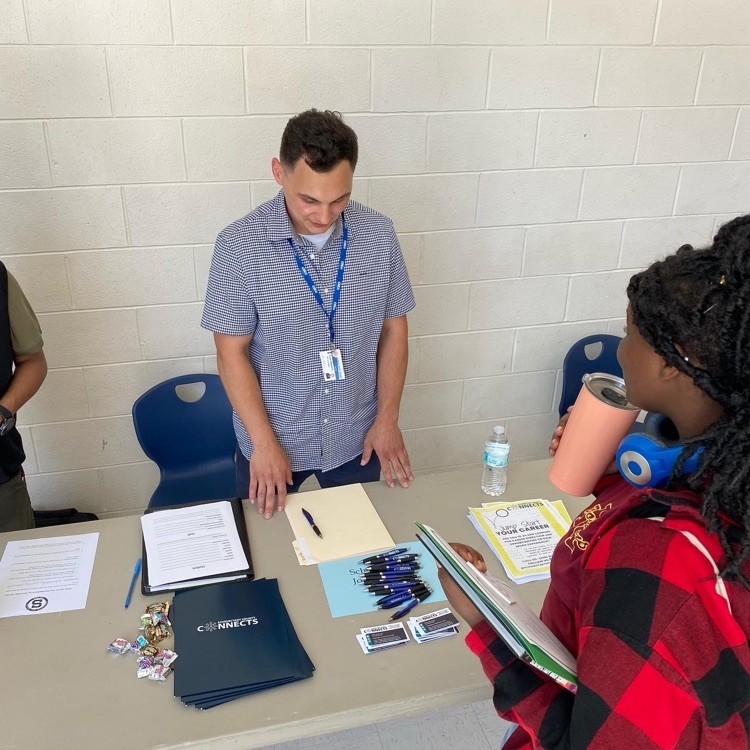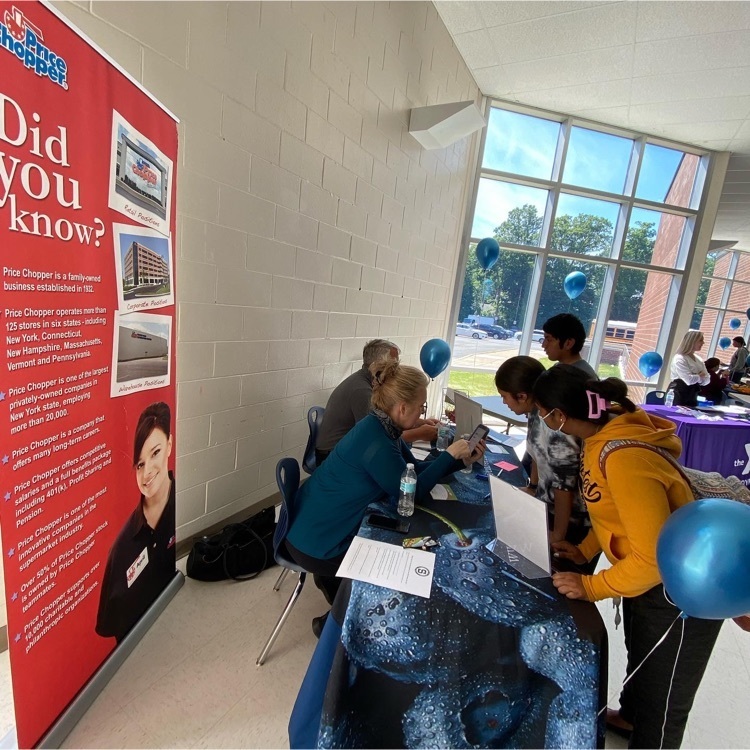 Don't miss BRTC's final production of the school year. The Student-Written Play Series will be presented Fri. 6/10 at 7 p.m. & Sat. 6/11 at 2 & 7 p.m. Everyone is invited. Free for SCSD students & staff. $5/General Admission, $2 Senior Citizens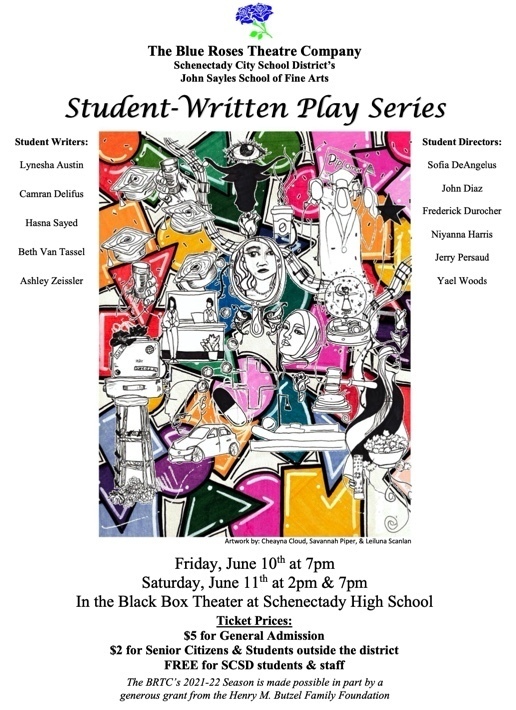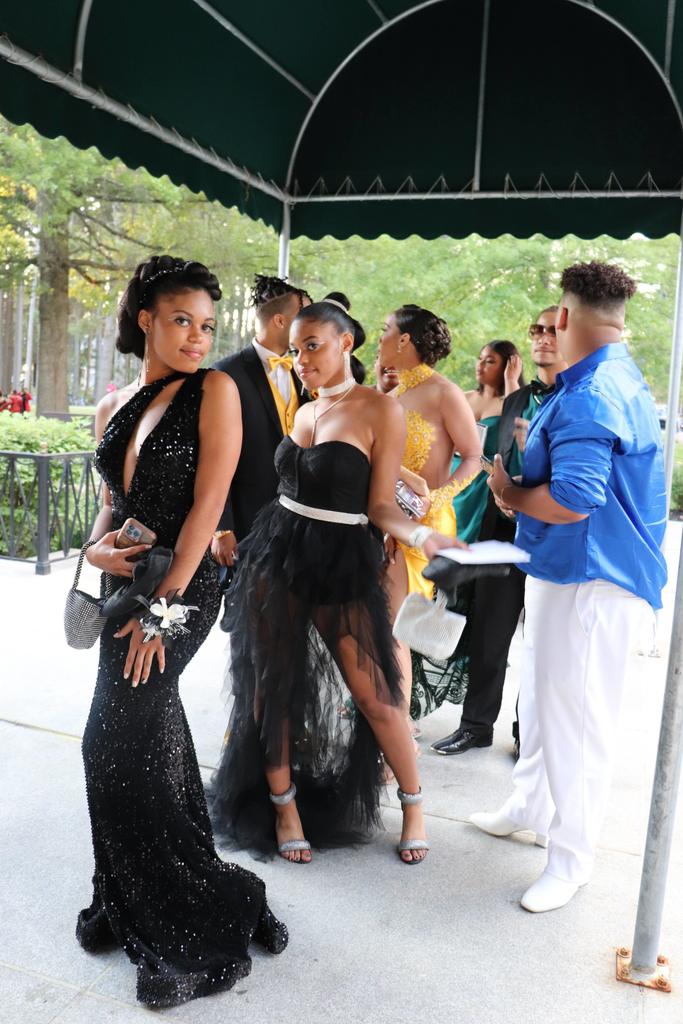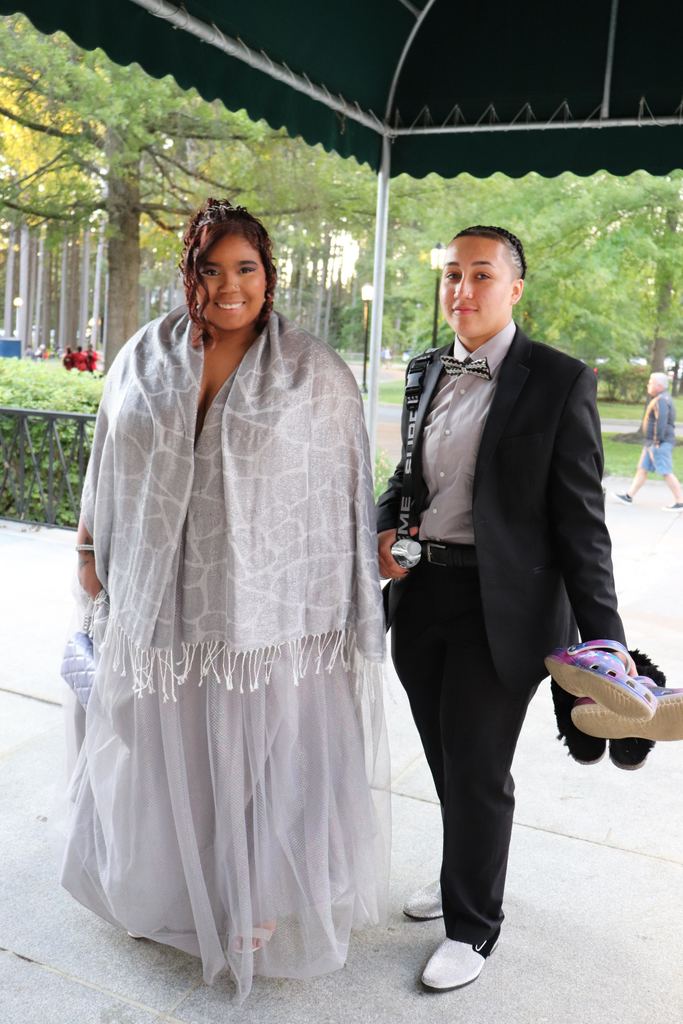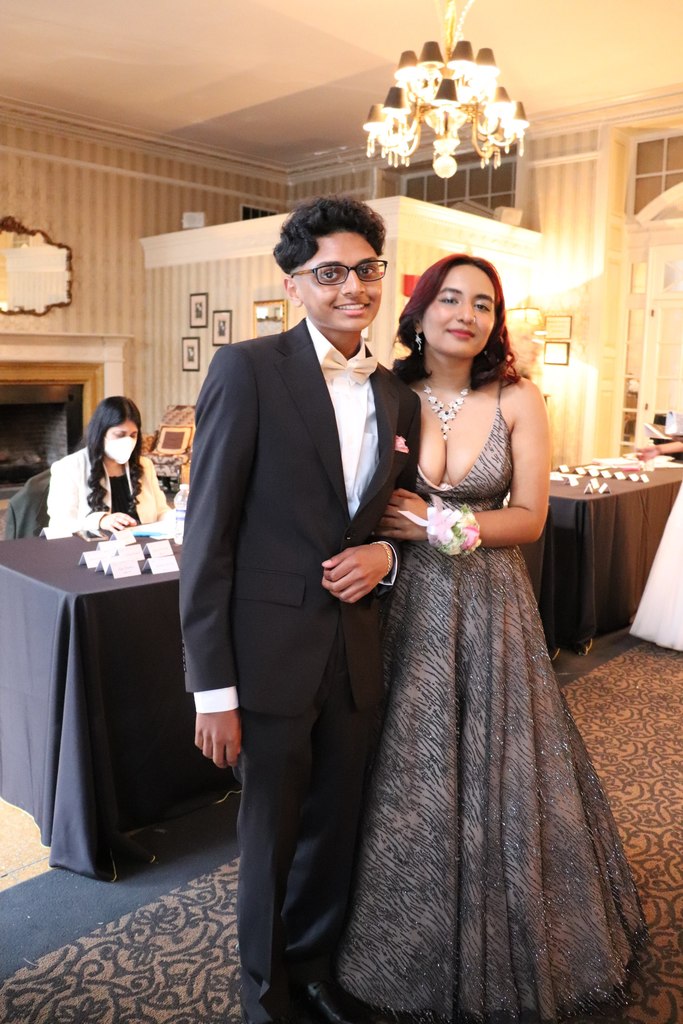 Schenectady High School Football Program is hosting a Golf Tournament on July 9 at Schenectady Municipal Golf Course. For more information or to register contact Carmen DePoalo at 518-495-6555 or email
cmd071@gmail.com

All SCSD Athletes who participated on a sports team this school year are invited to the "Athlete Celebration" on Tuesday, June 14, 5 p.m. on the SHS Turf Field. ⚽️🏀🏈⚾️🎾🏐🏒🥍🥅🏊🎳⛹️‍♀️🤼‍♀️ Bring your family too! #schenectadyrising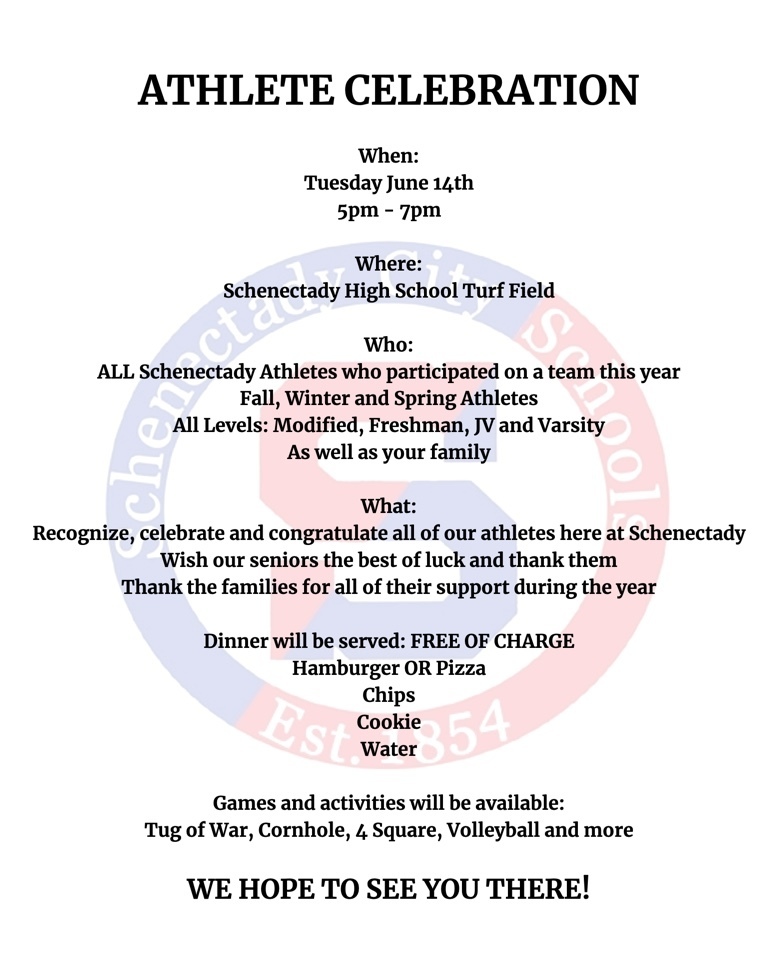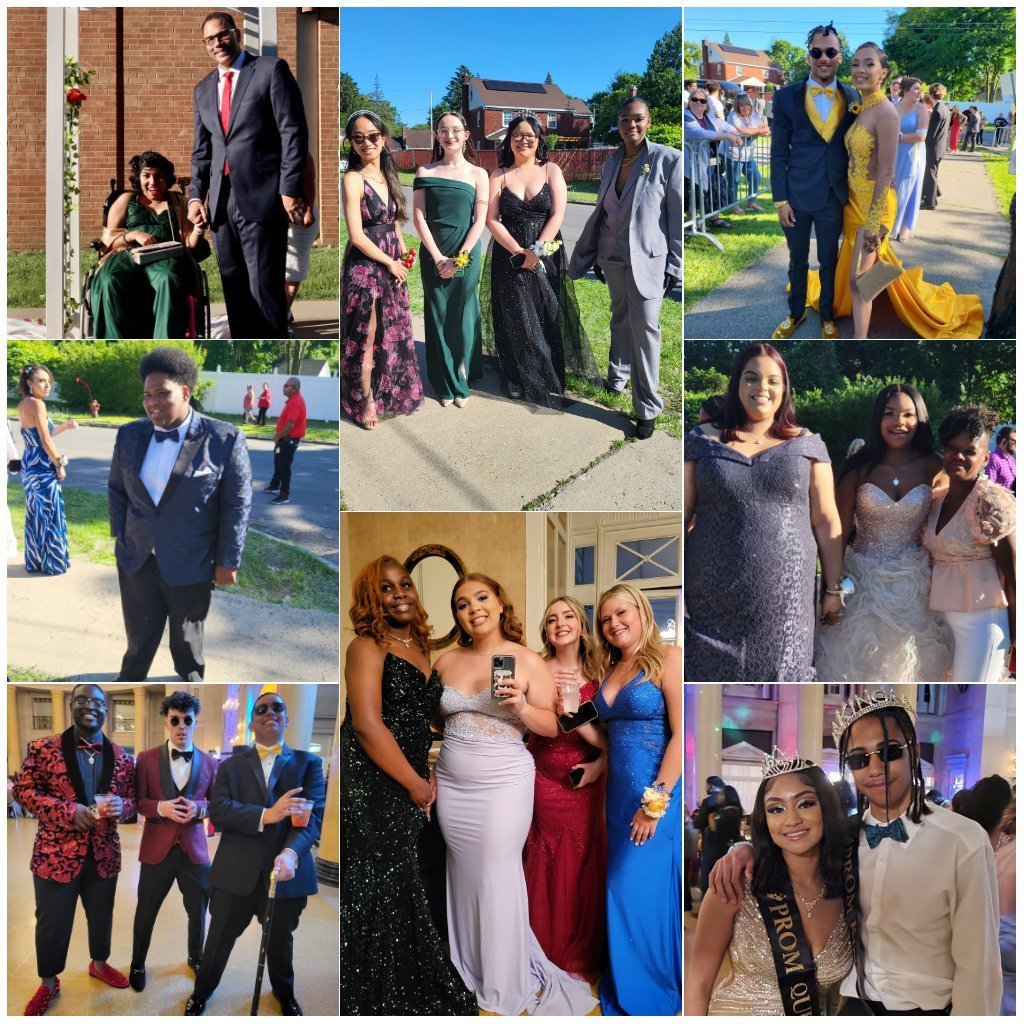 The SHS School Counseling Office is hosting a Graduating Seniors Job Fair Wednesday, June 8th 2-4:30 in the SHS pool lobby. Area employers will meet with graduating seniors to share current job openings. Seniors may apply ahead of time online, apply while at the fair and potentially interview with employers on site. The fair is targeted to seniors looking for direct entry into the workforce. A few of the employers attending include UPS, Price Chopper/Market 32, Kingsway Community, Spectrum Mobile and more!