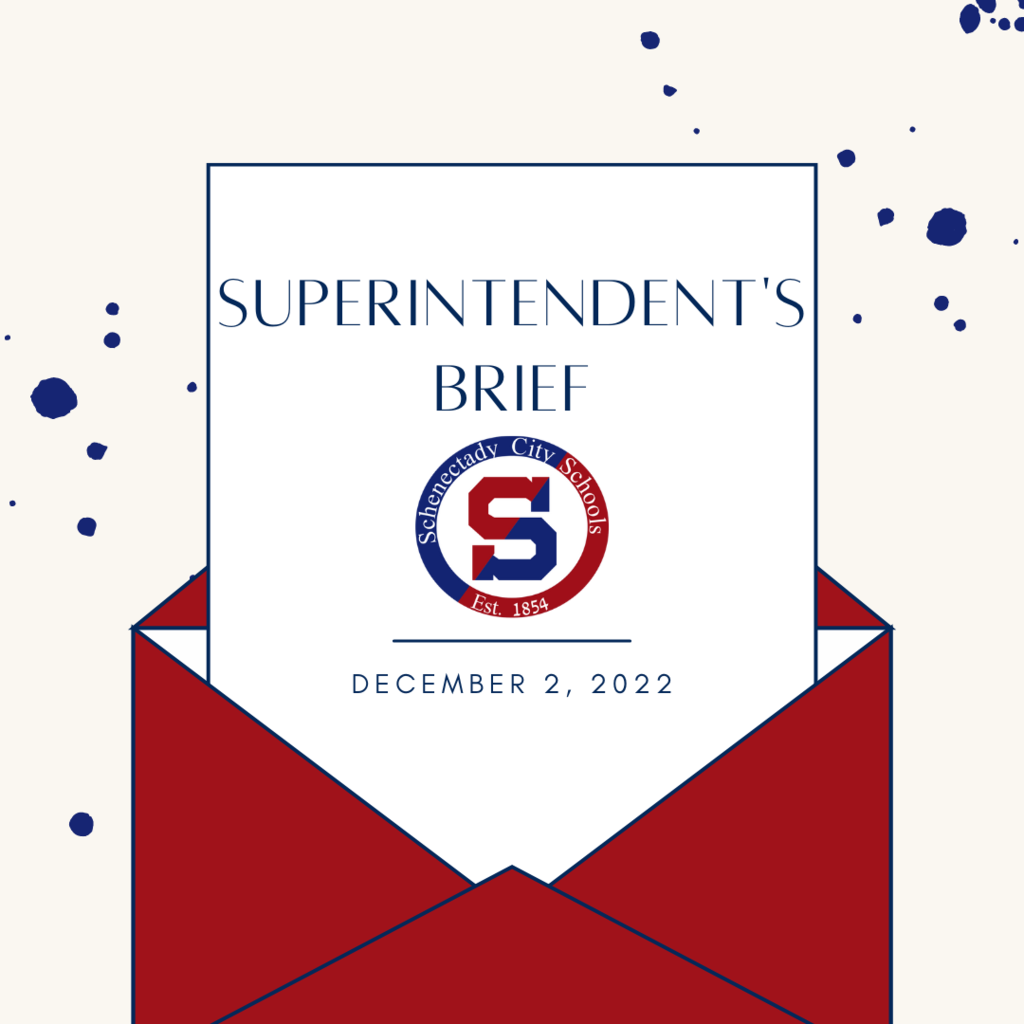 Bridge Whiz is a free online class for children beginning to learn Bridge. Classes are filling up now, sign up before January 17, 2023 at BridgeWhiz.org.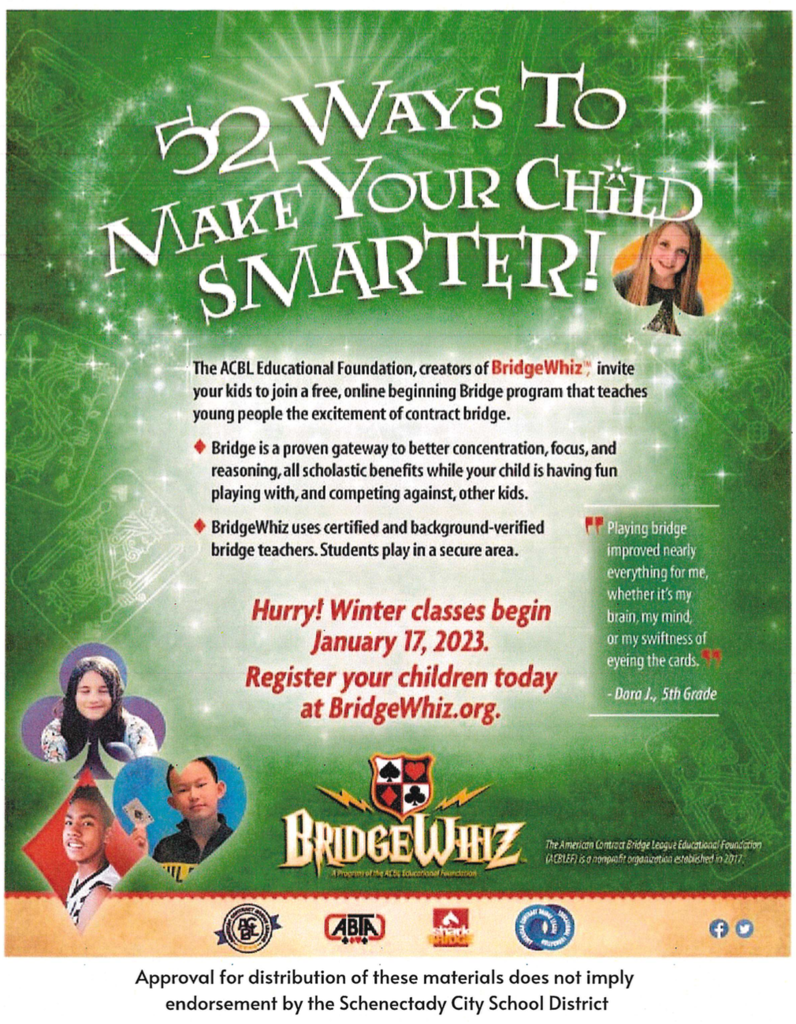 RISE HIGH is a program for Schenectady City youth where participants learn about STEM and other skills, in a fun and nurturing environment. Students will be exposed to a wide variety of careers in technology and hands-on, experiential learning.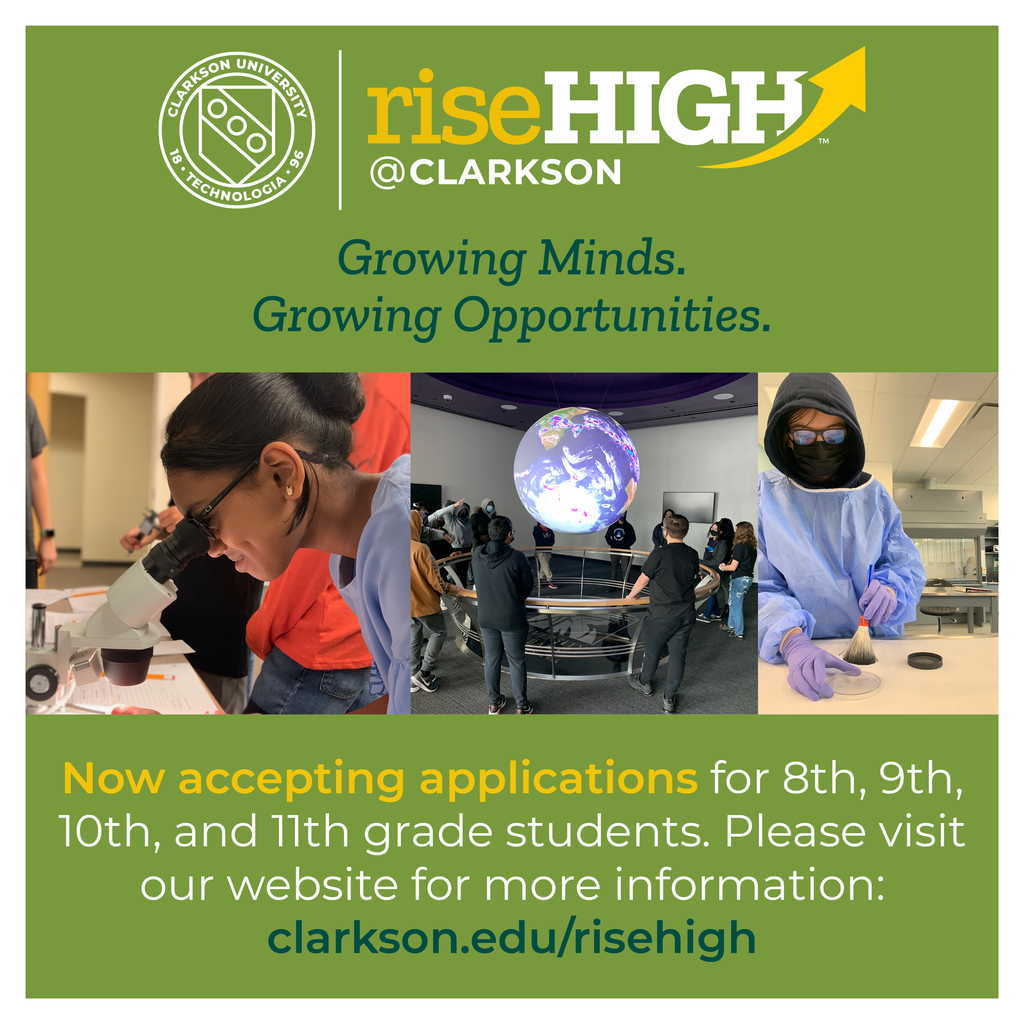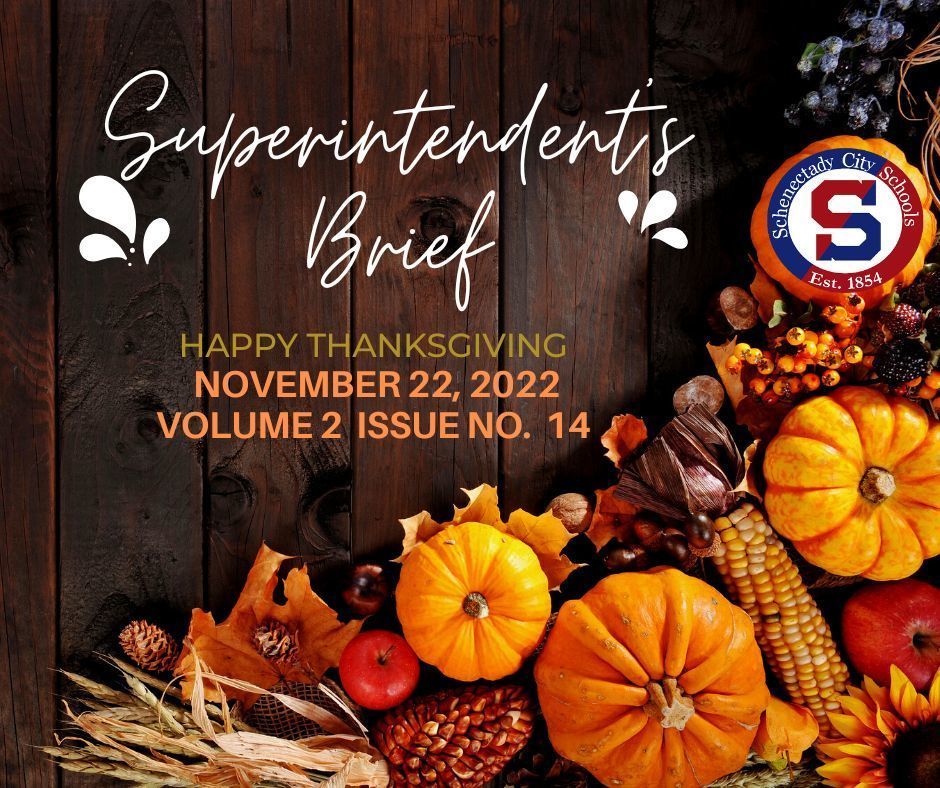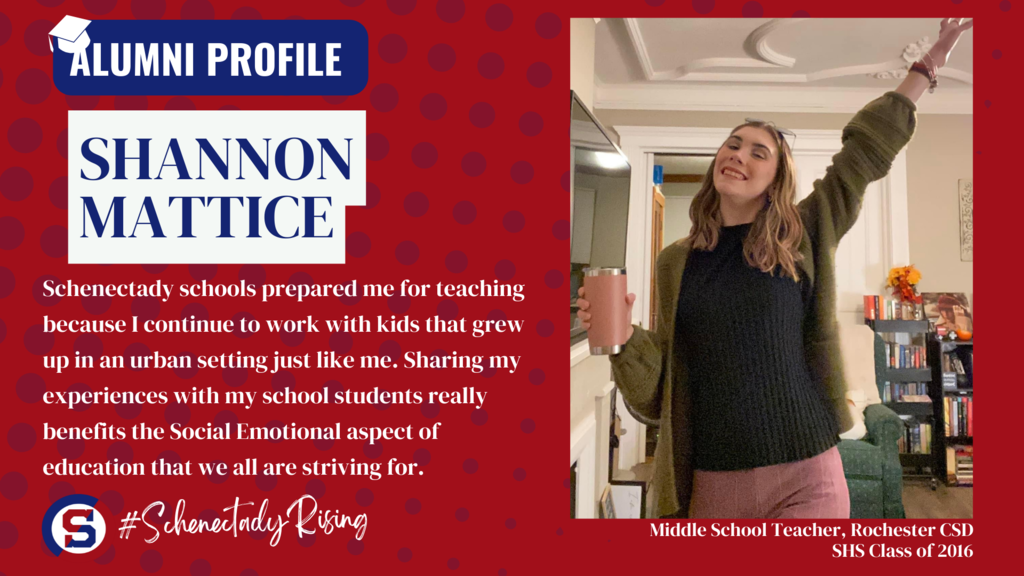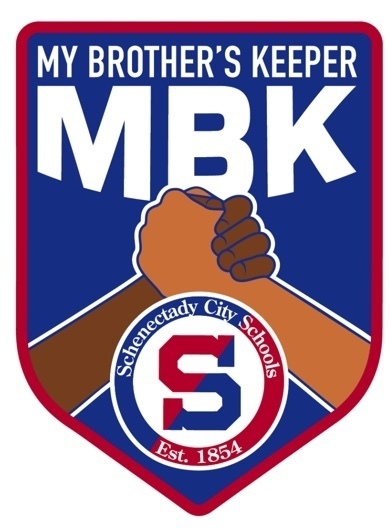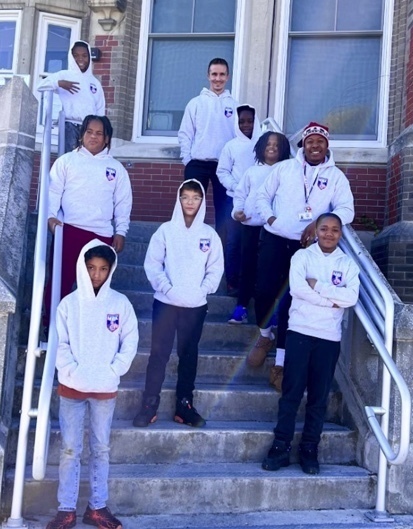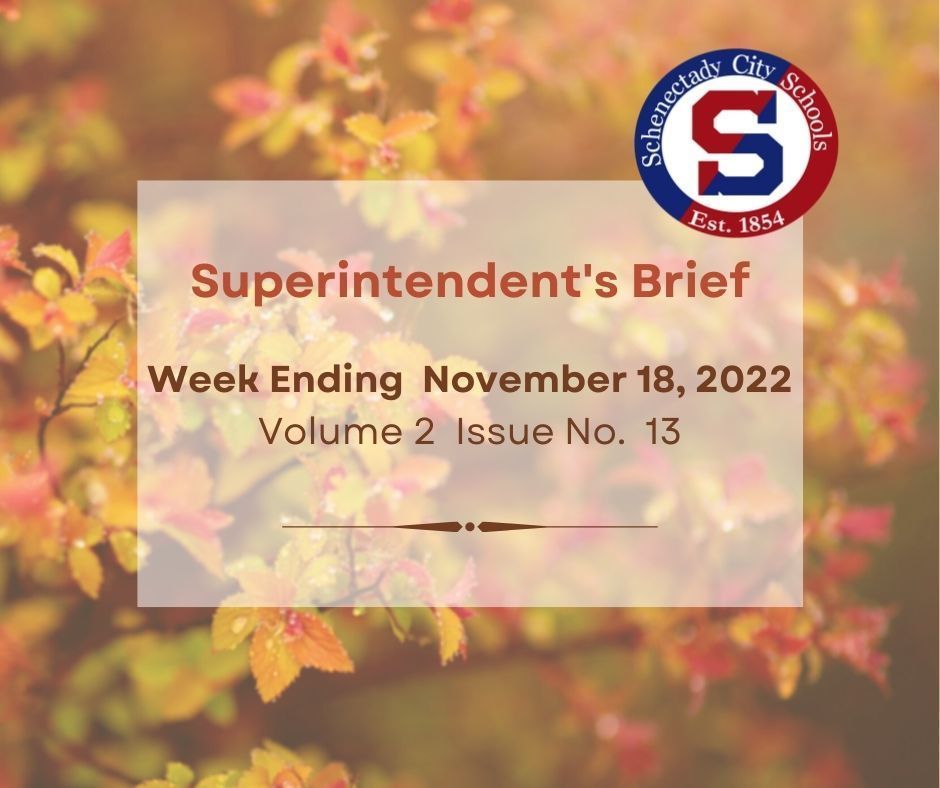 ALUMNI PROFILE: Christopher Adamek, a 2003 graduate of Schenectady High School, is currently an assistant principal in the Ravena-Coeyman's Selkirk School District. #SCSDAlumni #schenectadyrising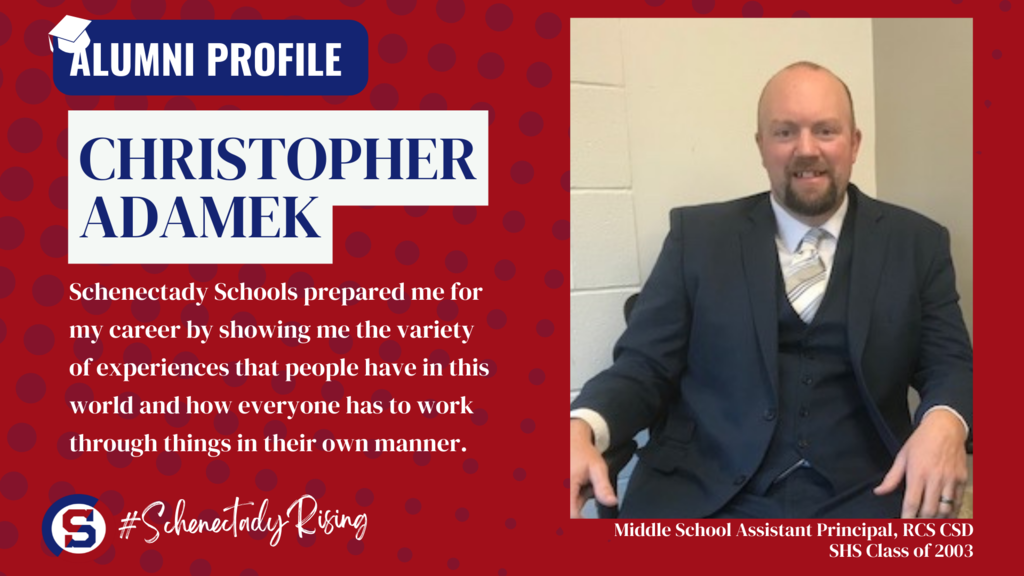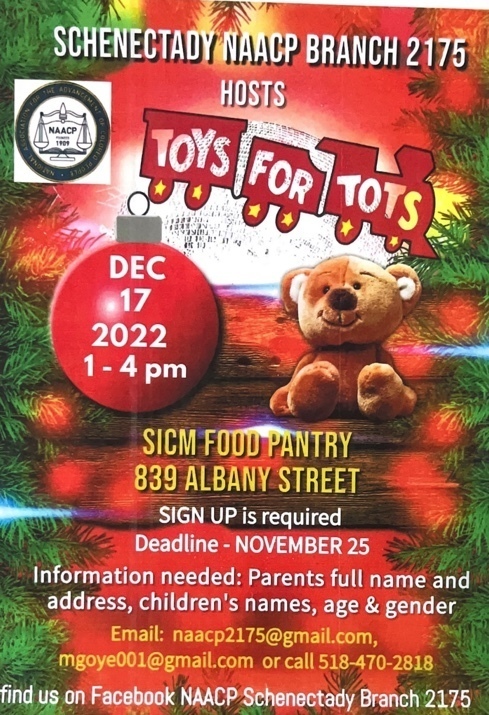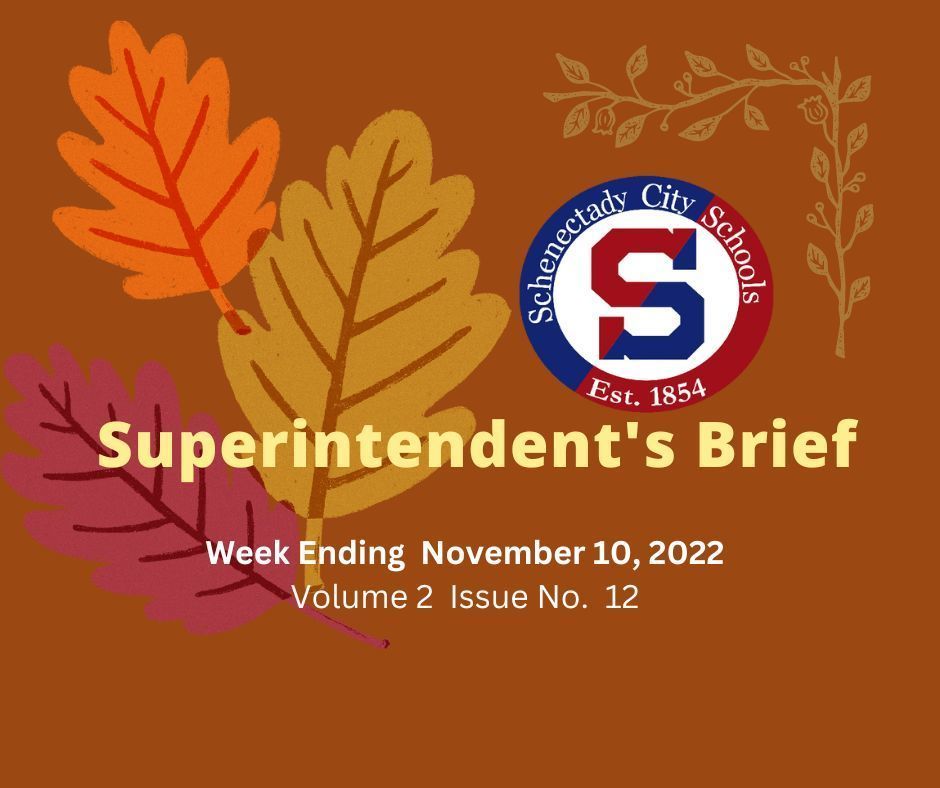 JOIN OUR TEAM! We are currently hiring custodians & cleaners. Apply online today or attend our job fair on Nov 15 from 4-6 p.m. at Steinmetz Career & Leadership Academy, 880 Oakwood. Ave. Hiring team on hand to conduct on-site interviews. Immediate conditional offers.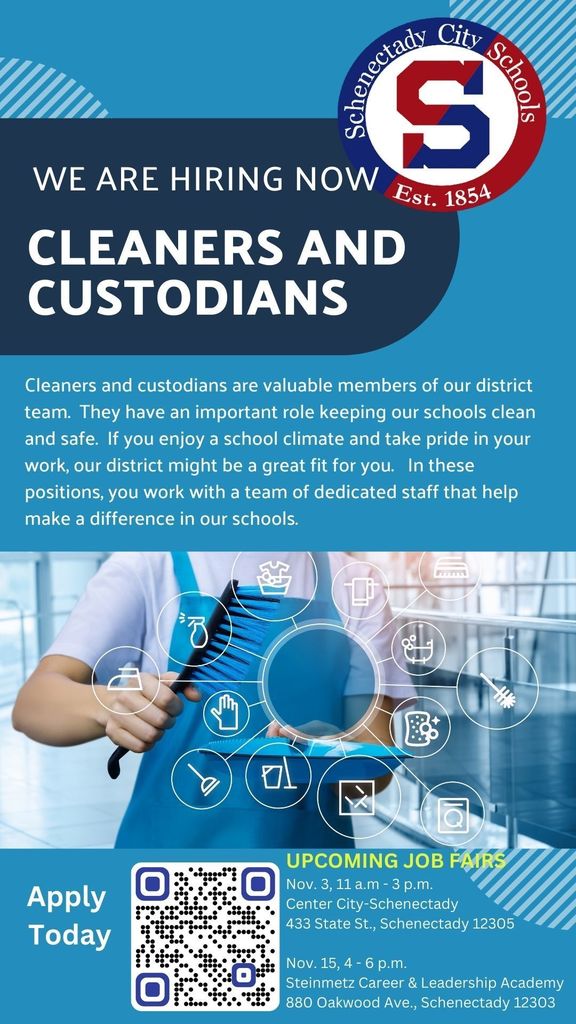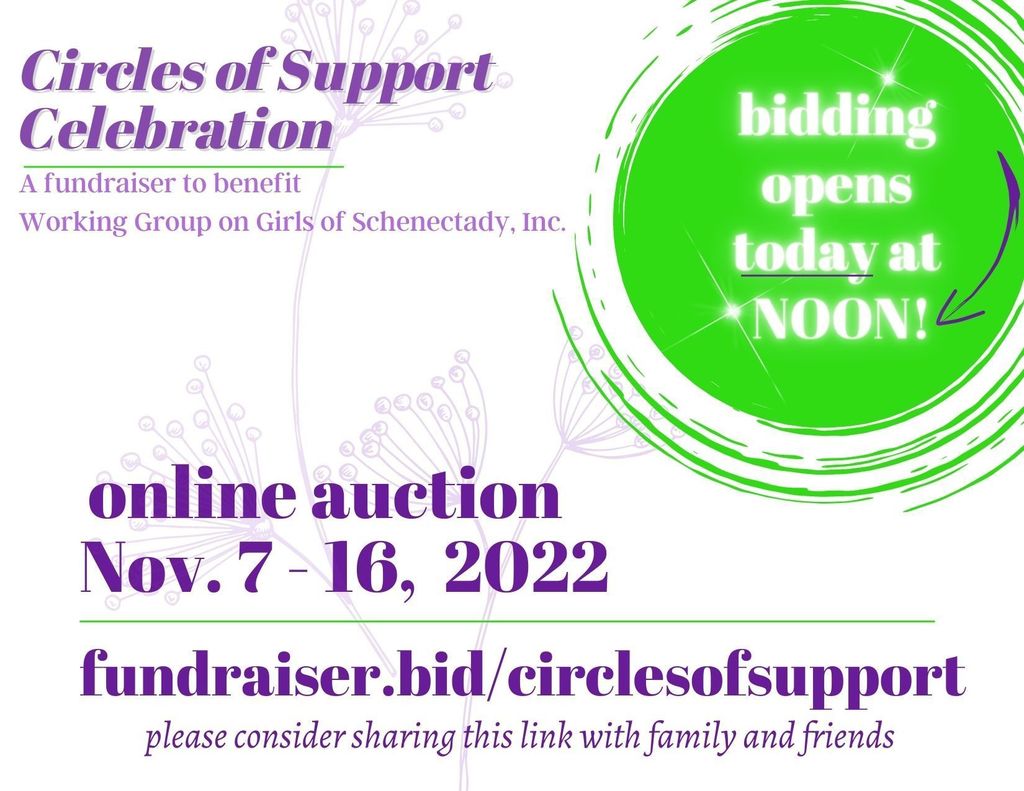 Don't miss Schenectady High School's Powder Puff game this Thursday 6 p.m. at the SHS Stadium! What is a powder puff game? Girls/Fems play football and Boys/Mascs cheerlead! Tournament style games will determine the winning class team. Yes, we will be selling concessions.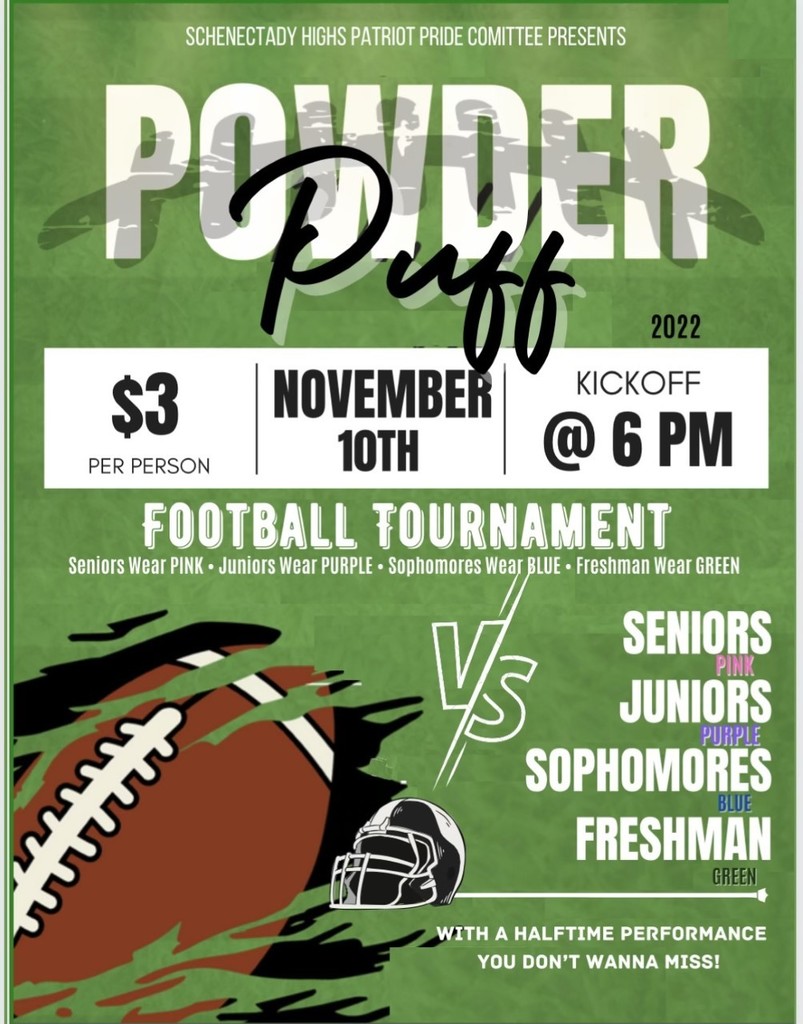 Don't miss the SCSD Job Fair on Tuesday, November 15 from 4-6 p.m. at SCLA. Hiring team will be on hand. We are hiring for many full and part-time positions. Immediate on-site interview for all positions. Conditional employment offers. Light refreshments.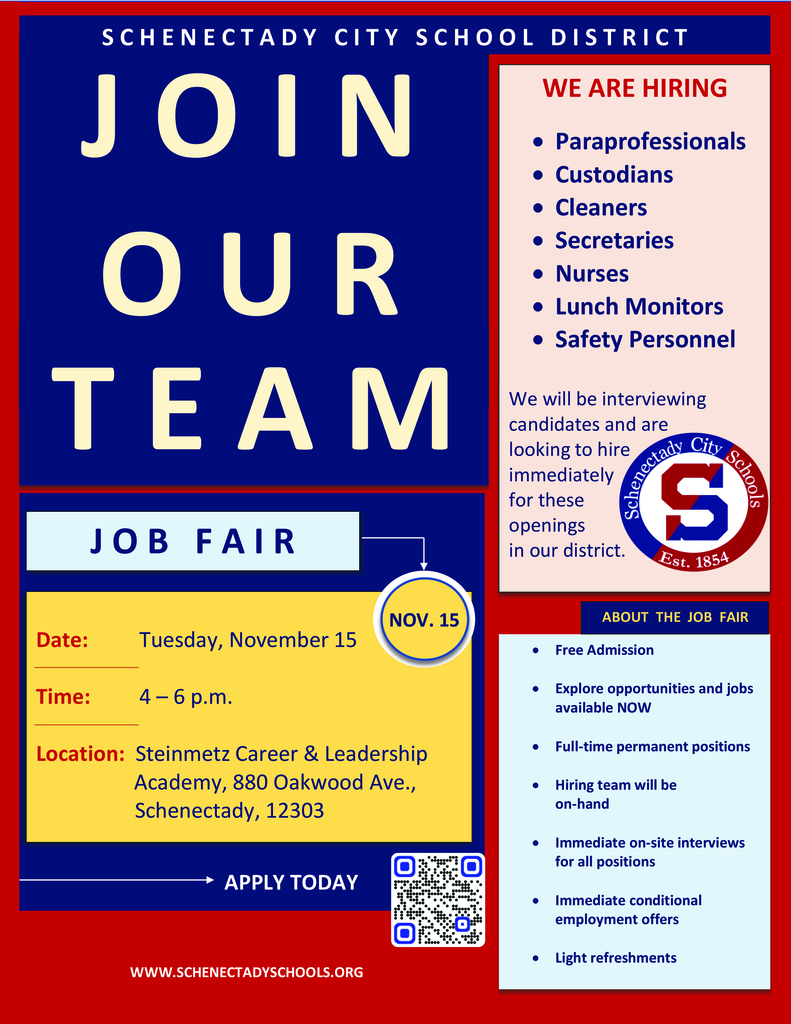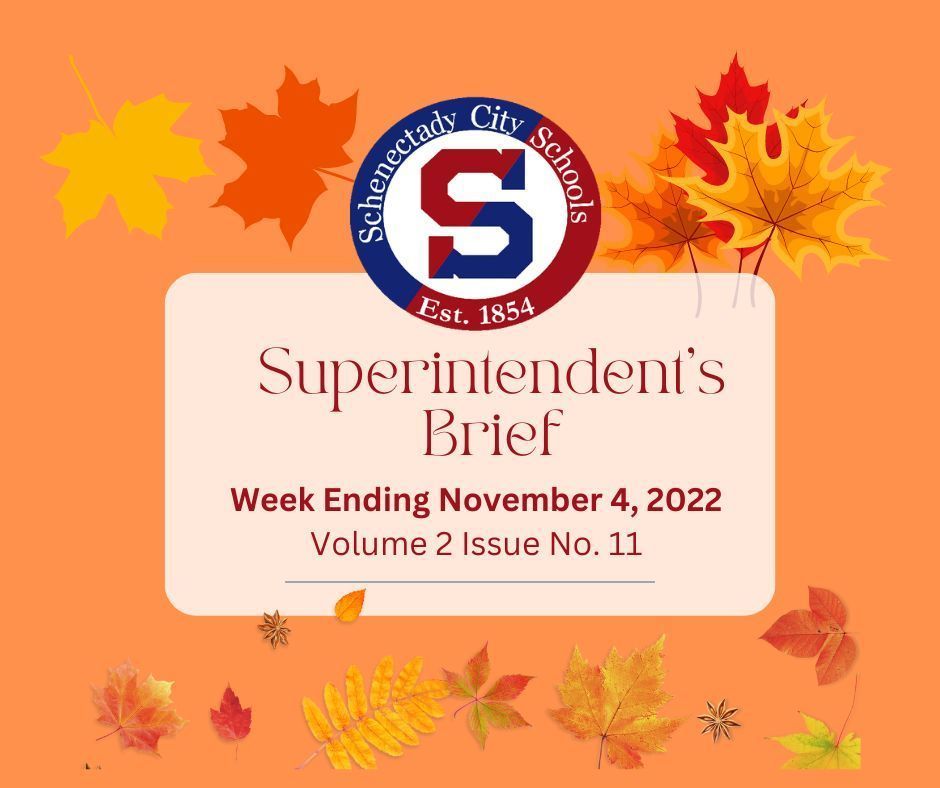 The Henry & Miriam Butzel Gallery is excited to announce the first art show of the school year, "Fragmented Realities; artwork by Robert Gullie." The show will be open Nov 7- Dec 5, 2022 in The Henry & Miriam Butzel Gallery. Opening reception is Nov 9 from 3:45- 4:45 and 6-7pm.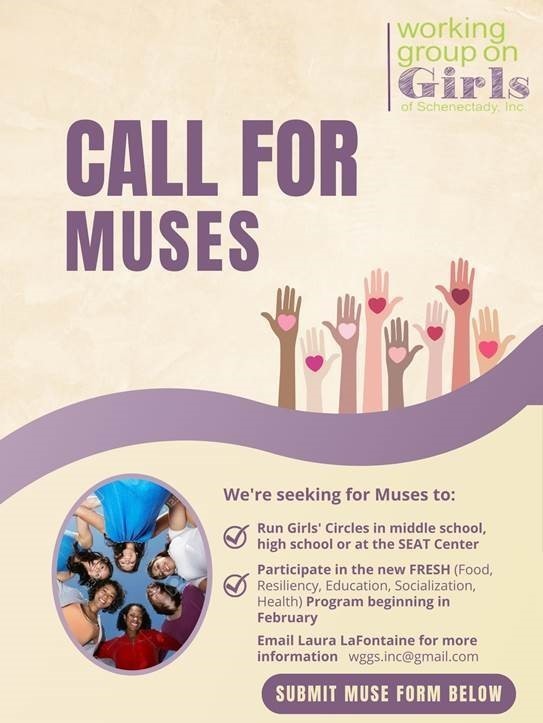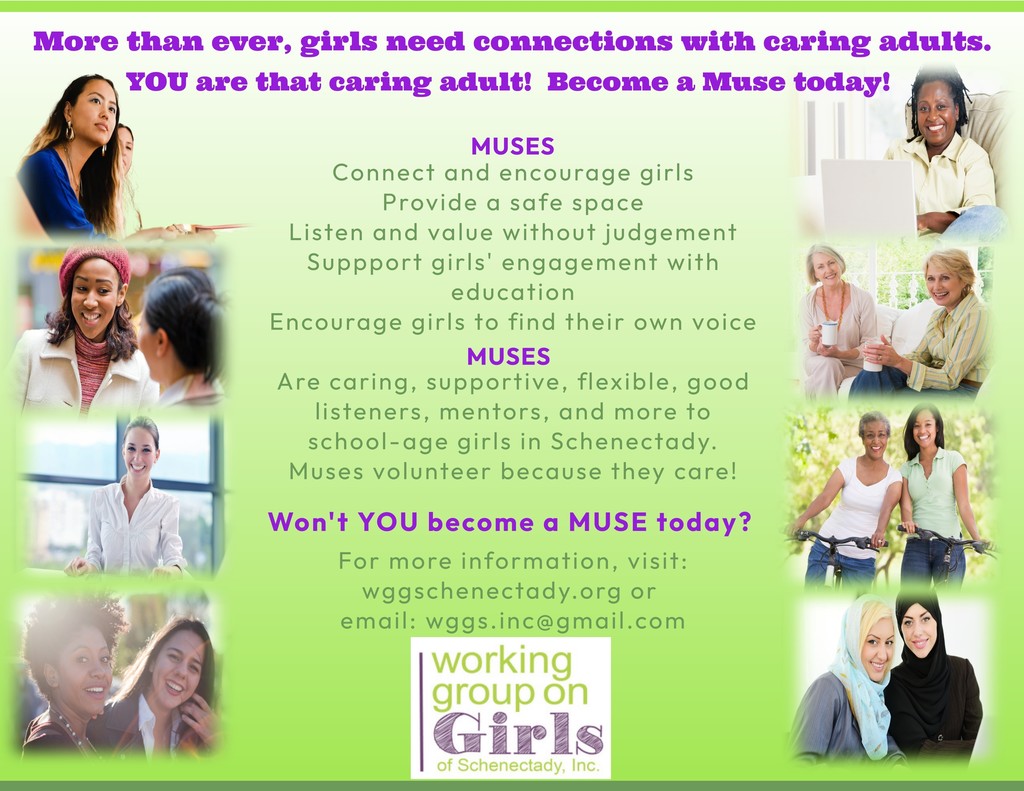 We hope. your having a great weekend. With Halloween coming up on Mon, we want to provide some reminders regarding costumes. If your child will be wearing a Halloween costume to school, please adhere to the following: No violent or graphic costumes * No masks * No weapons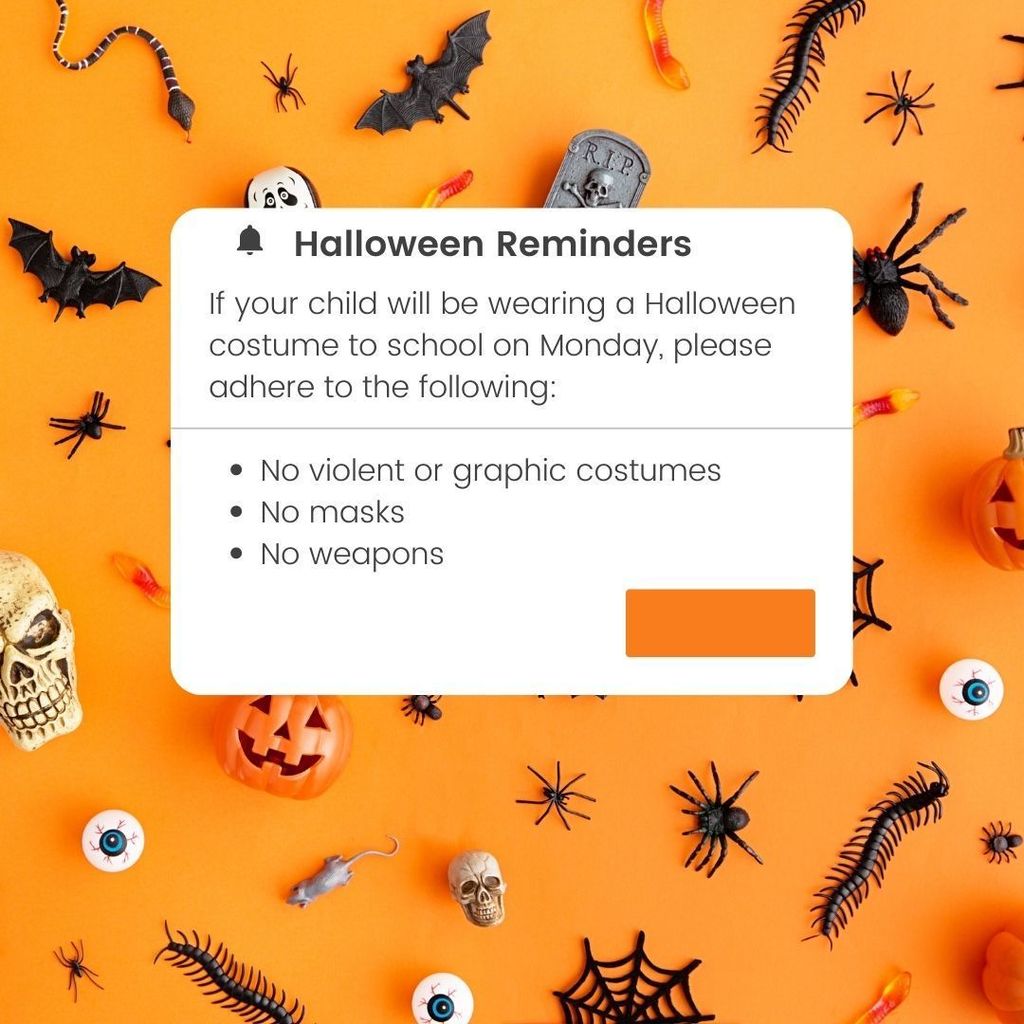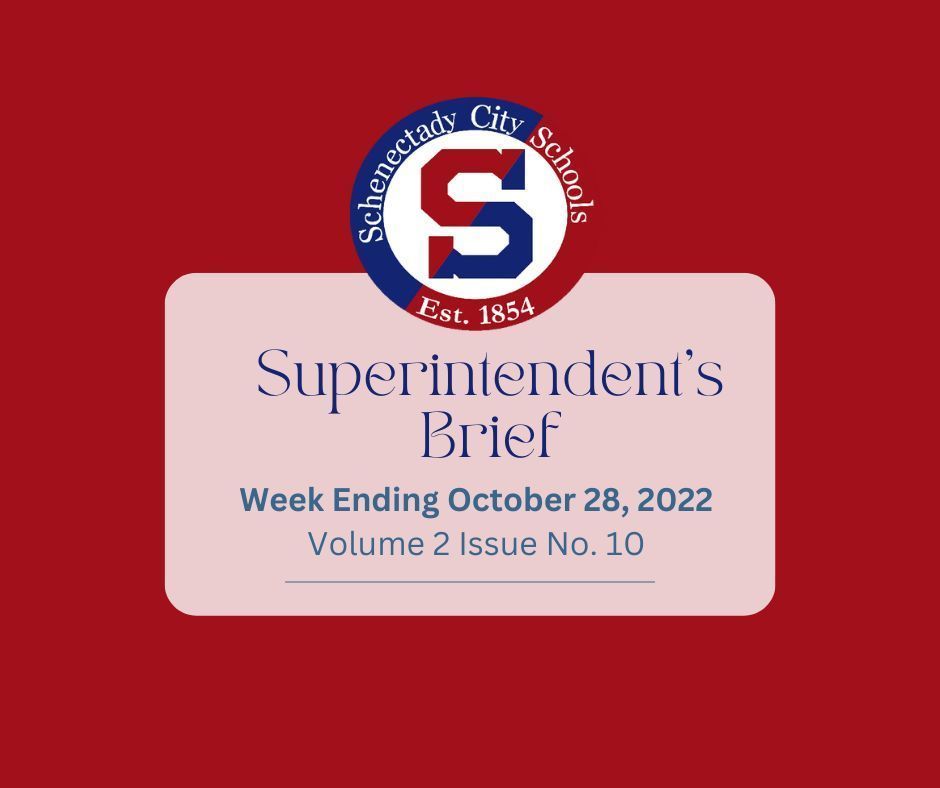 We can help students understand that school is their very first job by making attendance a priority. Talk to kids about the importance of daily attendance & help them build responsibility skills in the evening and morning so they are up early and ready for school. #projectbehere